Audio Show Alkmaar 2019 – Part 4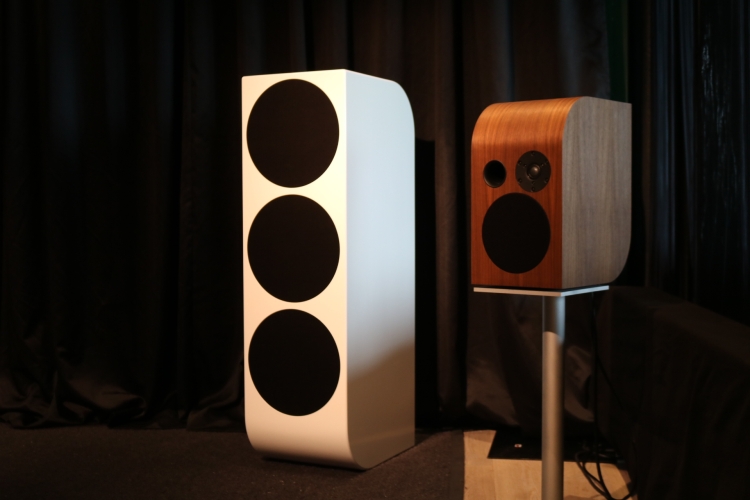 Here's a nice system using Roksan, Leema, Monitor Audio, and Mastersound amps. I'm ashamed to say that I have not heard this potentially nice system play (rhyme not intentional)
Here's a speaker shape that I've never seen before, courtesy of Audiolympic. These are active speakers with digital crossover and digital inputs that sounded a little bit timid and polite on both of my visits but the upside is that they are always relaxing and never sharp or forward. Interestingly, the upper circle of the white floor standing model houses a large display which shows the status whenever the speakers are operated via remote control.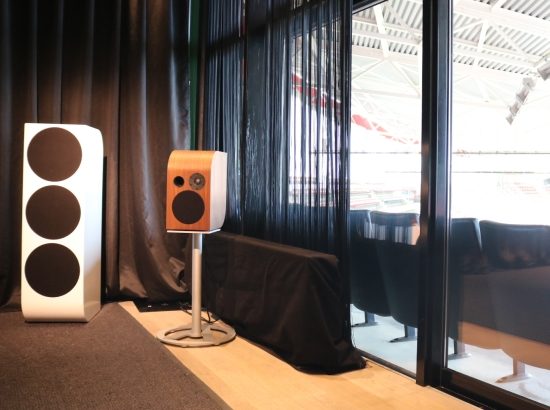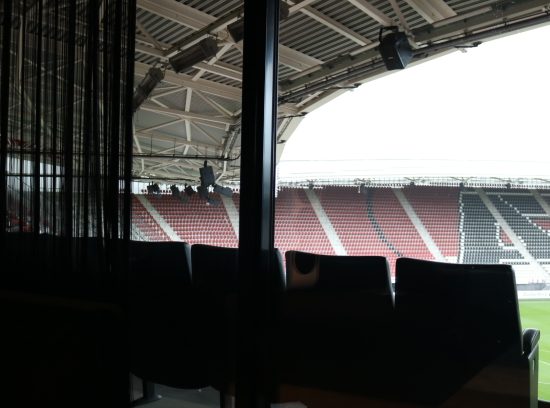 This must have been one of the nicest rooms, in terms of the outside view!
Hifinesse had a range of Gryphon products on static display and I have to say that I really dig their styling. Oh, the sound, too, but alas, this was a static display. I wish they had a system playing, given how impressed I was with the Mojo S and the Gryphon electronics at the Enosound show in Barbastro, Spain.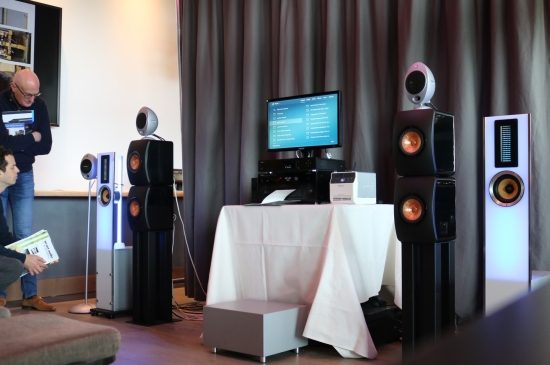 Connect2Multimedia had a confusing setup, consisting of several speaker pairs, most of which were used for surround demos. The speakers of interest for me were what turned out to be products that are still in the concept stage. The tall white floor standers are partially active, partially passive, dipole systems using Hypex nCore amplification for the bass. With a ribbon tweeter and a cone midrange both mounted in an open baffle, even when driven by a Yamaha surround amp, these speakers produced air and refinement in a way that only ribbons can. The bass was not supremely integrated but the sound was certainly enjoyable. Although, just as it happened with the Reference Sounds and More Music systems, the sound could really be very different depending on when one passed by. Initially quite impressive with organ music and jazz, I found them quite bright and forward with some more poppy music later. It's just another reminder that all these demos are only snapshots that can trigger interest and provide inspiration and that their performance should not be considered to be definitively representative of the systems' performance.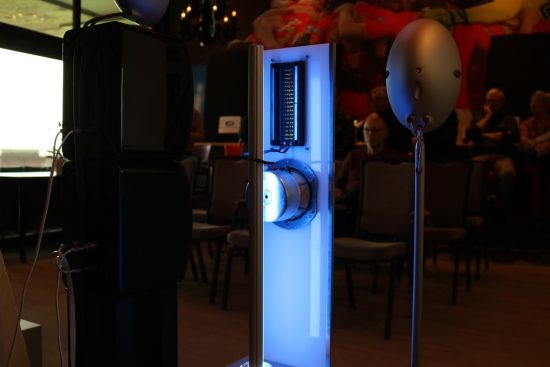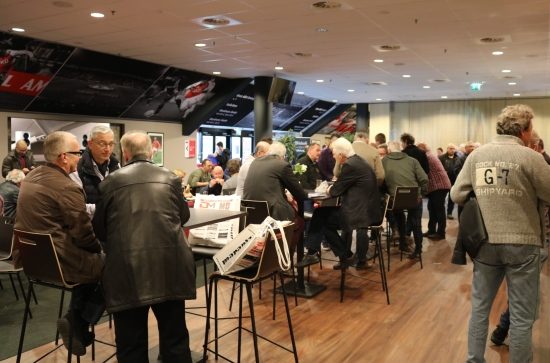 And then, it was time for the bar! Not for me, though, because I stopped drinking altogether. But I do fondly remember having my fair share of Belgian beers at the end of these shows!
Part 1 – Part 2 – Part 3 – Part 4
Audio Show Alkmaar
Stadionweg 1, 1812 AZ Alkmaar
Studio Alkmaar
Dorpsstraat 49, 1842 GT Oterleek