Audio Show Alkmaar 2019 – Part 2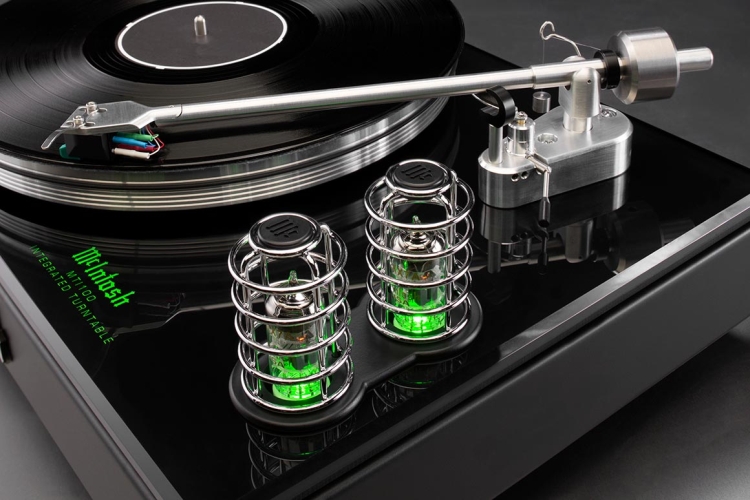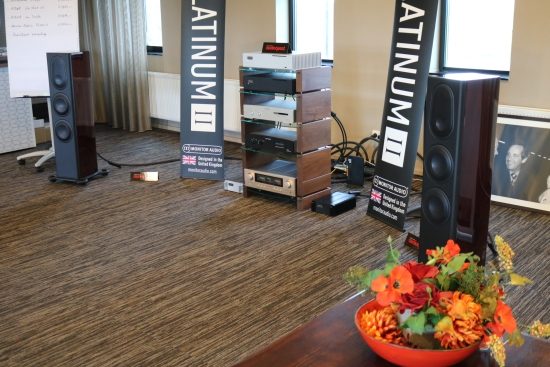 AudioAanZee had a coherent and well-focused setup using Monitor Audio Platinum, driven by the Accuphase E-270 integrated amplifier which in turn was fed by the Aqua La Voce and La Scala DACs (courtesy of Hexagon Audio) which themselves were fed by his new Reference Flow MKII Music Servers. The latter are noteworthy as they don't just improve on their predecessor marginally but rather significantly. I've written a Dutch review that appeared in Music Emotion and the English review on this site will follow shortly.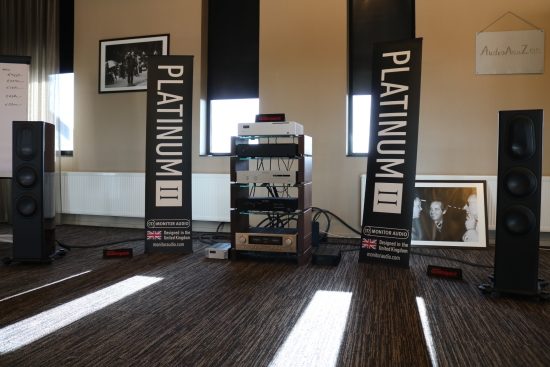 Evert indicated that the sound of his system was different depending on which row you sat in, which of course goes for all the setups but is noteworthy nonetheless. One should not attach too much of a conclusion to the impression obtained at a show. Nevertheless, the sound was articulate and quite convincing tonally, if at times a little hard in the upper mids, something that I heard in more of the systems at this show.
That's Evert holding all the power (to remotely control the amp and Music Server)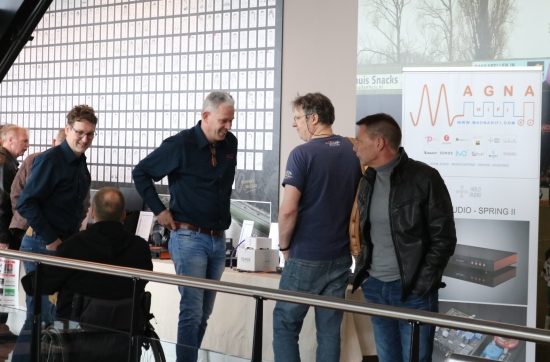 Shown here are Jos Schellevis and Rob de Brouwer of Magna Hifi, importer and reseller of, among others, Audio GD, Holo Audio and Singxer. On display were lots of products and I must have walked by 4 times but there was never a dull moment at this stand! A review on this site of three Audio GD components is in the works.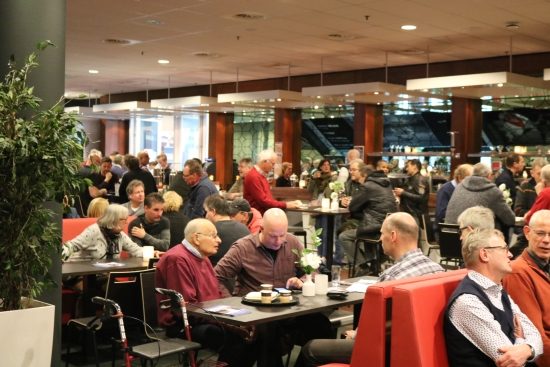 Ah, that's where all the people were! Enjoying their coffees, beers, and broodjes Croquette!
Here's audio journalist Ruud Jonker, conversing about all things analog in front of the Von Schweikert and KR/Eera system, courtesy of Musical Reality. Alas, Ruud only gave a single show per day, and alas, the system did not play, or at least not at the times that I walked by.
There was plenty of interest and although I did not stick around, I understand from visitors that they really appreciated his lecture, even if some of them only heard half the story because they walked in too late.
As always, Savor Audio had lots of McIntosh gear and Sonus Faber speakers on display. I just wish that they would more often include Audio Research. For example their new 160 mono amps!
Their big system consisted of the Sonus Faber Amati, driven by the McIntosh C70 and MC2152, both celebrating the company's 52nd birthday. While I have always liked the Amatis in all their guises, I am especially intrigued by the MC2152 amplifier. With its octet of KT88's, it is something that I'd like to check out in a more controlled environment.
The sound was gloriously rich and full-bodied, with a highly convincing timbre especially with wood instruments but at other times, I found that this very quality could also make the sound come across as a little bit colored. It's the characterful Sonus Faber sound that I know and appreciate and which, I suppose you either love or don't.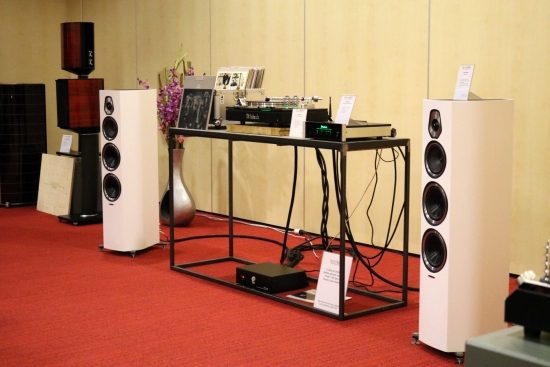 Sonus Faber Sonetto III. I'm not sure if it was the setup, the software, or the components not having been run in, but I'm sure that these speakers should be capable of better sound than I heard when passing by.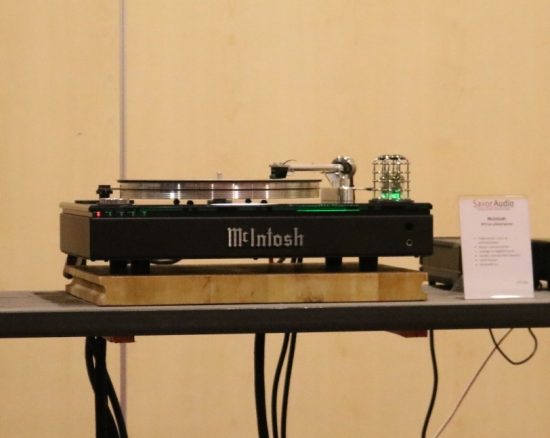 I quite liked the looks of the MTI100 Integrated turntable. I mean, analog records to begin with, topped off with backlit buttons and even a pair of tubes! Based on looks alone, I want one!
As I learned later, this is not only a turntable but also includes a phono preamp, a host of analog and digital inputs and outputs, and a class D amplifier. Just connect loudspeakers and Bob's your uncle.