Audio Show Alkmaar 2019 – Part 3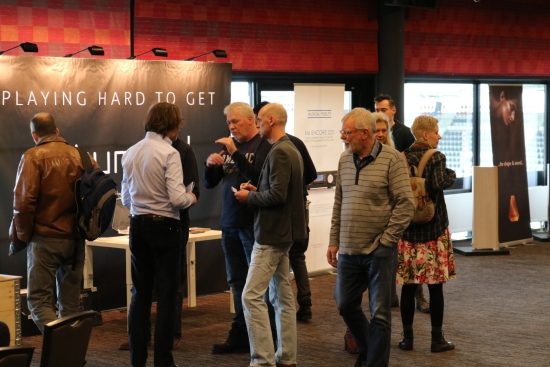 There was plenty of interest at the Audio Plus stand, showing a host of Musical Fidelity equipment but, alas, no music playing when I passed by.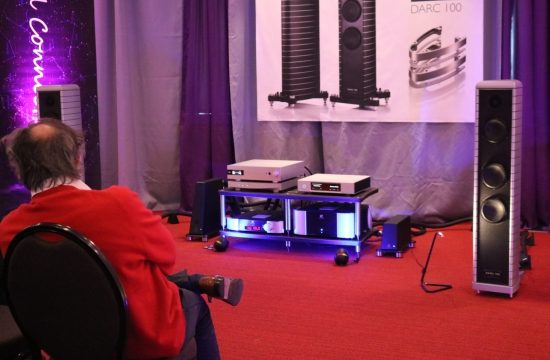 More Music had one of the nicest looking rooms and a sound that much impressed me on my first visit. Made from 26 or so solid aluminum slices and using ceramic drivers, the Gauder Akustik DARC100 speakers produced a fast and accurate yet sweet and smooth sound. On my second pass, however, they sounded quite a bit more technical. If their actual performance lies somewhere in between then these speakers certainly deserve a more private audition. The equipment consisted of a Moon 740P and 871A pre- and power amp, dCS Rossini clock and Bartok DAC with the Aurender N10 Music Server.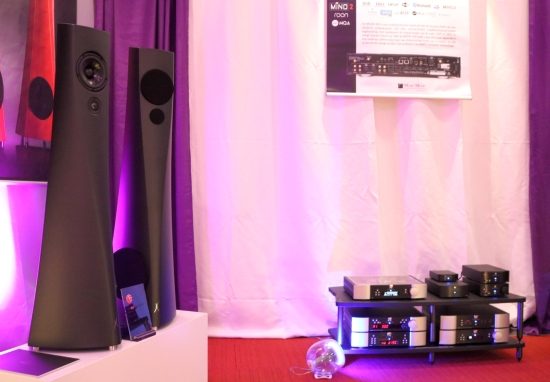 Another brand of speakers that I like a lot: Estelon.
Nice Pass Labs stack…
…and an even nicer Spectral and dCS stack.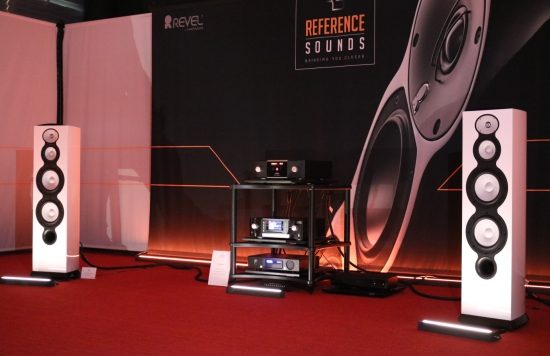 I was kind of hoping that Reference Sounds would have the new Wilson Audio Sascha DAW on demo. But as Michael explained, this is still in store and planned for his personal demo on Wednesday, March 20 which I will attend at Reference Sounds in Amstelveen. Just like the More Music system, the sound of this system consisting of the Mark Levinson No 5805 integrated amp and Revel F228Be speakers could be either smooth and rich or bright and forward, depending on the software that was played. In general, I must say that I was impressed with the transparency, coherence, and linearity of these speakers.
When I walked by, I could not see the system but the sound immediately appealed to me.
On closer inspection, it turned out to be an Audio Note system (CDT3 and DAC3) with Devore Orangutan o/96 speakers, a combination of brands that I know can convey the essence of the music in a way that more transparent or precise systems can have trouble doing.
Naturally, there was enough software to browse and buy, courtesy of CD Vinyl 4 U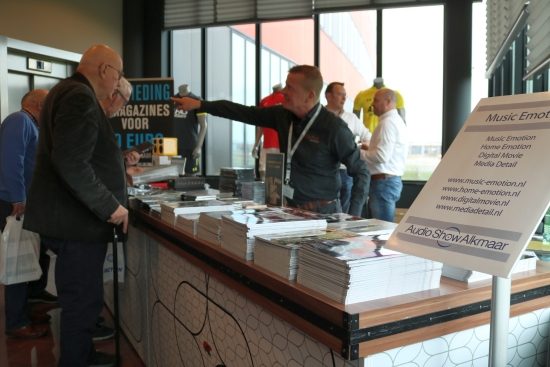 This is the Music Emotion stand, one of the two big remaining Dutch Audio Magazines. The other is HVT and I am proud to be writing for both of them. Besides the Music Emotion audio magazine, they also issue the Home Emotion, Digital Movie, and Media Detail magazines.