Doepke DFS2 Audio Grade Differential Switch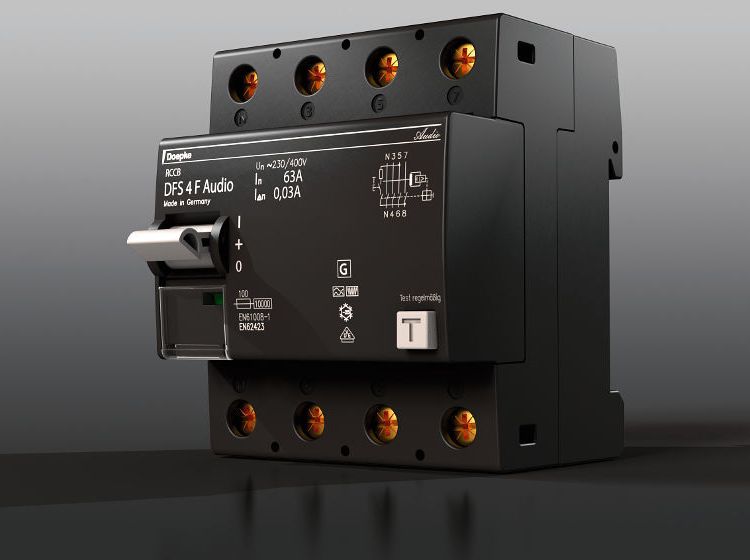 Review samples supplied by Kemp Elektroniks
Retail price in the Benelux (including 21% VAT):
DFS2 single-phase model: € 600 (as reviewed)
DFS4 3-phase model: € 845
Apart from the main switch or, in my case, a combined fuse/switch, there are two types of protective elements in a utility box. There's the commonly known Fuse or automatic magnetic switch. The function of these, as well as the Cylindric Fuse Cartridge (stop/zekering in Dutch) or Miniature Circuit Breaker, MCB in short (installatieautomaat in Dutch) is to prevent a fire in case of a short circuit or overheating of the wiring.
Then there's the much less known Differential Switch, also called Residual Current Circuit Breakers or RCCB in short (aardlekschakelaar in Dutch). The main function of these units is to protect against electrocution. A Differential Switch compares the in- and outgoing currents through live and neutral, the sum of these has to be zero. The only disturbance possible in this balance is when a certain current flows to earth. If this current flows through the body of a human being, this can be life-threatening. This is where the differential switch kicks in and disconnects the circuit from the mains if this current is over 30 mA.
Since the Differential Switch was made obligatory in 1975 in the Netherlands, many audiophiles have been wary of its negative influence on the sound. After all, there was now an extra switch (+inductor) in the power circuit. In forums, one can read how they experienced a positive change in their system's sound after bypassing the switch. Of course, this is not recommended and not even legal but who's going to know, right? Well, as a reviewer, I connect and disconnect lots of equipment on a daily basis and that includes the odd prototype that has not yet been fully tested. Also, although the worst that happened was the triggering of the fuse due to high inrush current, there is always the possibility of a device being faulty in a way that does not trigger the Circuit Breaker. So, even if I am forgoing an amount of sound quality, I just do not want to risk anything by bypassing the Differential Switch.
After having replaced the apartment's standard Hager MKS 5 16 Circuit Breaker with an audiophile GigaWatt G-C16A Circuit Breaker, I was aware that the standard Differential Switch was still in the circuit but, nevertheless, my system sounded really great, heaps better than with the standard Circuit Breaker, actually. Some time after publishing the review, I was again reminded by someone with a similar setup to bypass the Differential Switch, hinting at the considerable improvement to be had. Another reader notified me that he had the answer to my prayers. He spoke of a new audiophile Differential Switch that would make my GigaWatt Circuit Breaker perform twice as good.
As luck has it, shortly thereafter, I was approached by Ronald Kemp for a review of the brand new Doepke DFS2 Audio Grade Differential Switches. Precisely the product that was recommended to me only days earlier. Needless to say, I jumped on the occasion.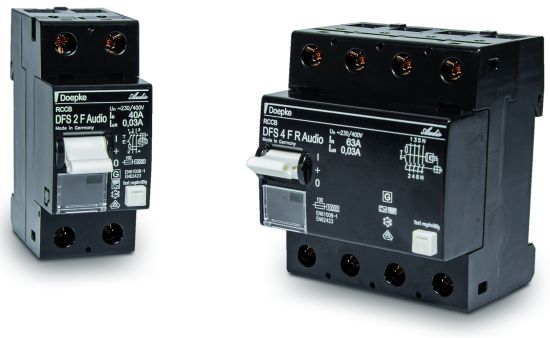 Technical
The Doepke DFS2 Audio Grade Differential Switch is an audiophile RCCB that claims to introduce no downsides while offering the same effective ground leak security as standard units. The unit is also available as the DFS4 for 3-phase installations. Tested here is the single-phase DFS2 model.
Doepke was among the first companies to develop and produce RCCBs and they produce high-quality OEM products for several major companies in the switchgear market. According to the manufacturer, the DFS2 and DFS4 are the world's first audio/video grade differential switches and, indeed, I can't say that I know of a competing product.
The Doepke DFS2 and DFS4 have not been certified for the US and thus are not UL listed. Doepke does sell DFS4 RCCBs in the US but for very special applications, where a UL certification is not mandatory.
With solid, silver-plated connections up to 50 mm2 and 0 AWG massive OFC internal conductors, large contact areas with hydraulic high contact pressure for the lowest possible impedance and a complete absence of undesired inductive parts, these switches are available as a single-phase and a three-phase unit with a nominal current rating of 40A / 63 A respectively which ought to be enough for even the largest audio system.
Alas, the extreme quality comes at a hefty price tag. Therefore, the big question that I hope to answer below is, is it wise to invest 600+ euros in an Audio Grade switch?
Here is Ronald Kemp, installing the Differential Switch in my utility box
Installation
Ronald Kemp is not only a reseller of A/V accessories, he actually has an engineering background and possesses the official papers that allow him to make changes to the utility box. Upon agreeing to review the Differential Switch, Ronald kindly offered to install the Differential Switch himself.
In order to allow individual and repeated comparisons over a longer period of time, I asked Ronald to install the Residual Switch independently from the existing infrastructure so that I could switch the cables myself. But he had a better idea: a parallel install.
Ronald installed the Doepke DFS2 right next to the building-standard Hager CDA 540G switch and connected in the inputs in parallel and did the same with the two switches' outputs. He did all this using new 2,5mm2 solid-core cabling of the same type for both units. This way, all I needed to do to make comparisons is to switch off one switch and then switch on the other. Ronald assured me that this parallel wiring does not result in a loss of quality because the coils and electronics in the disabled switch are inactive but he also offered to finalize the installation using a single switch once I had made my final decision.
The outputs of the two parallel Differential Switches feeds the GigaWatt G-C16A Circuit Breaker which in turn feeds an uninterrupted run of 2,5mm2 solid-core cabling which connects to a GigaWatt G-044 double schuko wall outlet behind the audio system which finally feeds the two extension blocks that feed all my equipment.
System Context
For assessing the Doepke DFS2 Differential Switch, I used various audio components in different combinations. The main components are the Antipodes CX+EX Music Servers, Jay's Audio CDT-2 MkII CD transport, CH Precision C1 and Aqua Formula xHD DACs and Magico S1 MkII and Martin Logan ESL15A loudspeakers. All the power cables in this system are Belden 19364 with Bals schuko and Oyaide C-004 IEC.
Listening
As a deviation from my usual reviewing, I conducted the initial test together with Ronald. Since he was here anyway, he was curious to hear how it would work out in my situation. Not that he lacked confidence, though :-).
Prior to installing the switch, we listened to a couple of tracks using the Martin Logans. After the installation, Ronald advised to just leave the system powered on and wait as long as possible before resuming the listening. This was easy because, as it turned out, we had plenty to talk about. The great thing about Mr. Kemp is that he is both an audiophile and an engineer which allows him to explain in a technical sense what he is hearing. Interestingly, he also honestly admits to sometimes hearing things that he cannot really explain from his engineering background. In these cases, however, he does usually have theories. It's these kinds of subjects that made for a very interesting conversation and I think we must have chatted for an hour easily before finally hitting play.
Within a few bars of music, it was clear that the bass had become more authoritative but without also becoming fat or less well-defined. It was unmistakably more robust but still crispy and absolutely nothing was lost in terms of speed, transient attack or articulation. The midrange had become richer and more organic yet also better-textured, more fleshed-out and, like the bass, it was absolutely not just a matter of added cream or fatness as can happen with inductance from certain cables. The treble was also very different, much more realistic, actually, now possessing of more body and more distinct harmonics. Now I could much better hear the different elements that make up a hi-hat sound (the initial whack followed by a rich resonance with varied texture, in turn, followed by a decay) rather than predominantly hearing the upper swooshes.
Tonally, clearly, everything was better. Sometimes and especially with power products, a tonally fuller sound will also lead to a reduction in attack and/or perceived speed but, thankfully, the pacing also remained unchanged. Moreover, the dynamic differences were now more pronounced. The music did not sound louder or more impactful in itself (you can't go louder than loud) but the difference between soft and loud had become much more noticeable which did actually increase the dynamic range.
Whereas the standard Hager switch always seemed pretty detailed to me before, the Doepke DFS2 now revealed it as being flatter and paler in tonality as well as soundstaging. Finally, and perhaps most importantly, the entire presentation of the music was now more entertaining and more involving.
The standard Hager switch tended to fill the room with more of a metronome-like sameness to it in terms of the movement within the soundstage. Compared to what I was hearing now, the soundstaging without the DFS2 was actually quite flat and static. In a word, the sound with the Doepke DFS-2 was simply more realistic. This was noticeable from the more distinct "breathing" of the music, the way that the performance comes alive and energizes the room in more of a natural ebb and flow.
Skeptics will perhaps pull the wishful thinking card but this is most definitely not the case. First off, since this is a review product I am not "listening with my wallet" and further, I'm not one to automatically assume that something expensive must also sound better. But in order to be 100% sure as well as to see if the switch had developed over time, I had to switch back to the regular Hager switch. Mind you, I really did not want to because ever since the DFS2 was in the circuit, and having switched between the Logans and the Magicos as well as having used all the available sources, there was not a single day that I did not thoroughly enjoy the newfound performance of my system.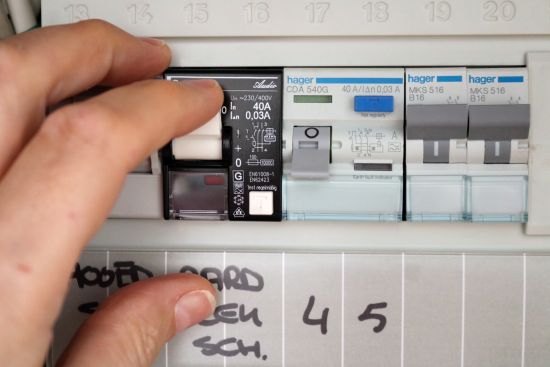 Nooooo, I don't want to switch back!
Back to standard
After 3,5 weeks and having done some final concentrated listening using a playlist with all sorts of well-known tracks, reluctantly, I switched back to the standard switch.
The first thing that I noticed was spotlighting in the upper midrange but with less resolution. The peaks of notes were harder and sometimes a little harsh yet less well-defined and somehow blurrier. Bob James' piano notes, which were so beautifully subdued yet decisive and artfully varied with the Doepke were now reduced to a simpler, keyboard-like, restrained-dynamic same-ness that did no longer evoke the same emotional response from me. It's quite pale in comparison and just… a little boring now. In addition, there is less depth in the color saturation as well as in soundstage, which is considerably flatter but also more static. This presentation, while technically great, just does not have the same level of living and breathing, in-your-room-like performance. And it only takes a couple of bars to know for sure that this makes all the difference.
Now go figure that I felt exactly the same way after installing the GigaWatt Circuit Breaker in place of the standard Hager unit. That change was absolutely fundamental and it made me not want to part with the new Circuit Breaker anymore, but now, the exact same goes for the Doepke Differential Switch and maybe even more so. Removing the Doepke from the chain makes me feel like I removed the Gigawatt Circuit Breaker along with it!
Honestly, I would absolutely dread going back to the fully standard situation which was my reference for almost a decade. To think of all the musical emotion that I have been missing all that time… Oh well, oftentimes, one needs to experience things in person in order to fully understand their importance. Consider me educated and converted!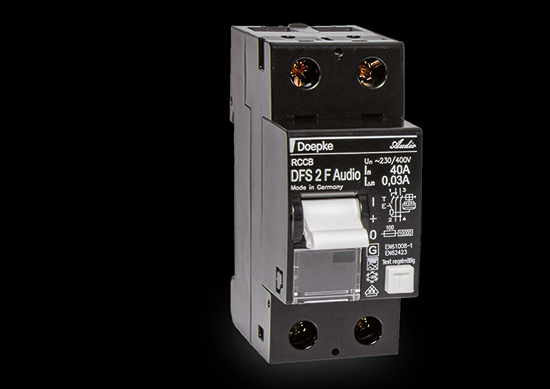 Removing Bottlenecks
The way I see it, the main power delivery to an audio system is not the place where you should perform equalizing. Here, you want to remove as much as you can any obstructions and transitions that reduce dynamics and textures, insert edge or add coloration. If you want to tune the system using power cords then that is best done at the component level and with one component at a time. But this review is not about that. Rather, it emphasizes the importance of removing bottlenecks.
In audio, everything is relative and all the details matter. Even if different situations may call for different cables and accessories, the unrestricted delivery of power is fundamental for the sound quality. That does not mean that every transition needs to have 6 layers of exotic platings but it does mean that these connections need to be robust and remain solid over time and the Doepke's hydraulic contacts will no doubt provide precisely that. Admittedly, I have taken a detour route in leaving the subject of this review to the very last, but really, I consider the Doepke Differential Switch to be the foundation onto which you can build the rest of your audio system.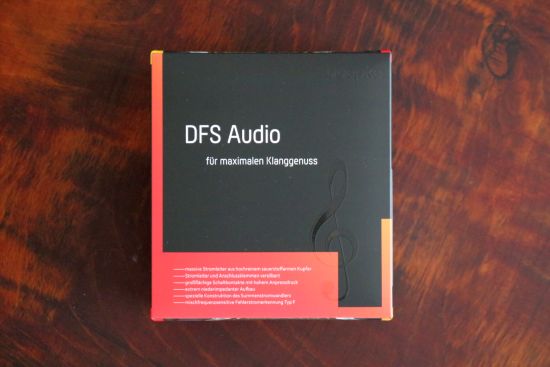 Conclusion
This must have been one of the easiest tests that I conducted so far. I mean, it really is a no-brainer. To answer the question that I posed earlier on, yes, 600 euros is serious money but HECK YES, is the Doepke ever worth it!
After having gone from a fully standard power situation in a series of upgrades to a fully audiophile solution I can only say that using standard switchgear for audio purposes should be punishable by law!
Now go and get a Doepke Differential Switch and while you're at it, also get an audiophile Circuit Breaker and if you haven't done so yet, use a dedicated, uninterrupted cable right from the Circuit Breaker to your audio system.