Jay's Audio CDT-2Mk2 and DAC-2 Signature
Review samples provided by Boelsz Audio
Retail prices in the Netherlands, including 21% VAT:
CDT2-Mk2 – 2.495 euro
DAC-2 Signature – 2.995 euro
Chinese-made products have not always enjoyed the same reputation as well-known western brands but, based on recent experiences, I am confident in stating that it is about time to change our collective minds about this. Initially often copying existing designs, these days, an ever-increasing number of reputable Chinese companies are making their own designs and produce high-quality audio equipment that challenges the performance of competing traditional brands at a lower cost.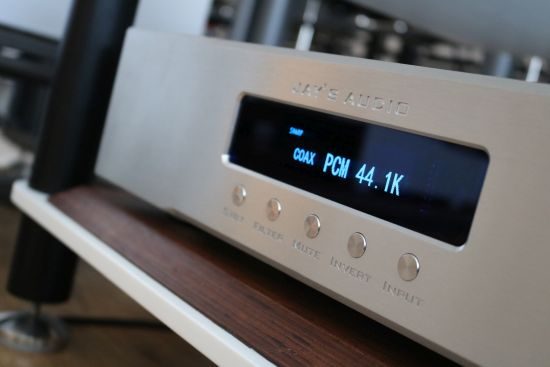 Spearheaded by Jacky Ho, Jay's Audio is one such brand. But not only does Jay's Audio make high-quality equipment, but they also place special importance on the durability of the internal components. Of all the internal components, the transport mechanism itself is often the first part to wear out and in order to take away any concerns about this, the internal construction of the player has been conceived such that the owner can quickly and easily remove the transport mechanism and replace it him or herself, negating the need to ship the player back to the factory. Don't worry – Jay's Audio has made sure to stock more than enough mechanisms.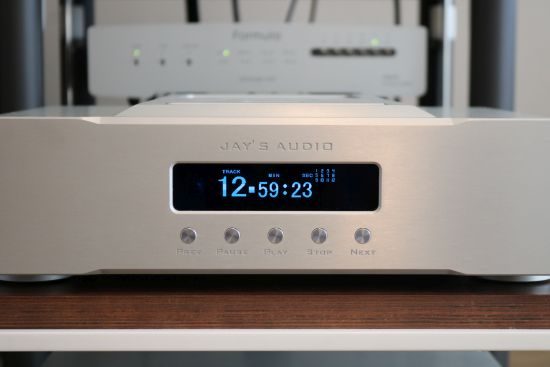 Of course, the quality of the mechanism will weigh in very heavily in this. Suppliers for CD transports are disappearing. Philips had already discontinued the production of the popular CD-Pro 2LF mechanism in 2013 and major supplier Enco has recently announced to now be "technically sold out of these drives". With Sony already having left the scene a while ago the last surviving quality manufacturer was Sanyo but they, too, may now have left the party. Available still are pretty much only CD-ROM parts of questionable quality. So, what is a quality-conscious manufacturer to do?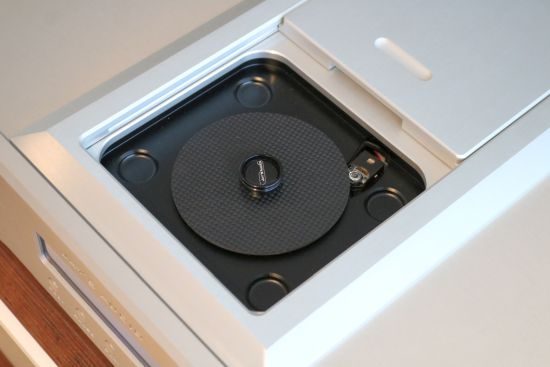 Jay's Audio has made what I think is a very wise decision by choosing to use NOS (New Old Stock) Philips CDM-4/19 transport mechanisms. Not only do these mechanisms have a uniquely liquid sound, but they are also indestructible and seem to last forever. I own several classic 30+ years old Philips CD players and have friends that own many more that all use this particular transport and not a single one has ever had any issues. So, while it is comforting that the CD mechanism can be swapped by the user if needed, it is highly unlikely that this will ever be required.
Above: the custom-made remote control on the right-hand side is for the CD transport. For the DAC, there is no custom unit. Instead, the supplied Apple remote is used.
Made from thick and well-fitting brushed aluminum panels and at 15 kg for the transport and 20 kg for the DAC, the Jay's Audio components are built and finished so very precisely that they could pass for any number of high-priced high-end brands. In operation, everything feels solid and smooth and this is precisely what Jay's Audio is aiming for. Of course, Jay's Audio is not only concerned with the build quality, but the sound quality is also equally as important. All their components are tuned using selected components to sound precisely as intended. They use only the best internal components sourced from all over the world such as Noratel transformers, Holco resistors and Audio Note capacitors from the UK, Crystek Femto Clocks from the USA, Nichicon and Amtrans capacitors from Japan, and, of course, the famous Dutch Philips CDM-4/19 transport. Jay's also used to have a CDT3-MK2 in their portfolio but this player used a CD Pro 2 mechanism which is no longer available and so, this product has been dropped.
While the CDP-2 integrated CD Player's converter section employs the Soekris dam1021 R2R DAC, the DAC-2 Signature reviewed here is built around Dual AKM AK4497EQ DACs that can process all popular bitrates and sample rates, including DSD. I asked Jack Boelsz of Boelsz Audio about this and he confirmed that Jay's Audio considers the AKM's to be of higher quality, hence their inclusion in the top-tier converter.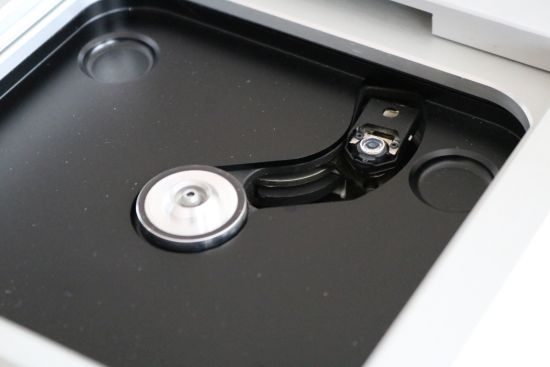 After having focused on the design and manufacture of CD transports and CD Players using the Philips CDPRO2 LF and CDM-4 mechanisms for nearly two decades, today, Jacky Ho still feels that standalone digital CD transports are the best way to reproduce music.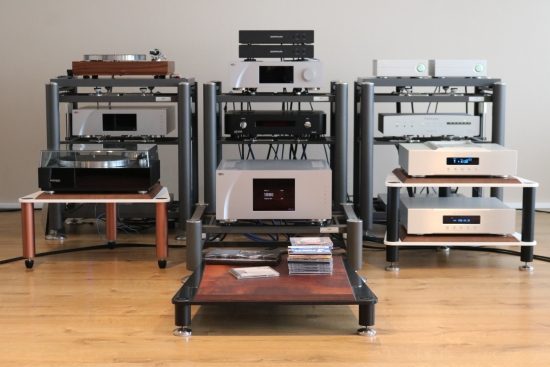 Listening
The CD transport and DAC were first listened to as a combo using the Lejonklou Sagatun dual mono preamplifier, CH Precision A1.5 power amplifier, and Kroma Audio Carmen loudspeakers. The Jay's units were connected with Belden power cables and Siltech Paris MXT interlinks and the supplied Sony HDMI cable and a Belden RG59 cable to assess the differences between coaxial and I2S. Connected simultaneously for comparison was the Antipodes CX+EX server combo via a Final Touch Audio Callisto USB cable. Listening started with the coaxial connection with the DAC-2's filter set to the NOS mode. I played around with the other modes but find that these make for differences so subtle that I could not really decide on a favorite.
After only a couple of notes, the music already grabbed me. This was properly good! With a grin on my face, I turned up the volume and got immersed in the music. Meanwhile, I noticed that this combo really has the rhythm part down, as evidenced by my tapping foot. I am used to listening to very high-end equipment and so I was not expecting this kind of performance from the Jay's units. This is a very musical combo, so much is sure! In addition to being rhythmically infectious, the sound is fluid and spacious and articulate and lively at the same time. These aspects don't often go together but here, they do. It's a big and generous sound. The bass has an almost Wadia-like solidity and the tonality is very natural and convincing. There's absolutely no artificiality here and every CD that I spin with the combo sounds pleasant and engaging as well as vibrant and propulsive and without ever being the least bit dry.
The transient behavior is fast but not too fast. Some ultra-fast components can sound so incisive and narrow-banded as to leave out textural richness and tonal density but this is not the case here. Rather, the attack is just right and the notes are nicely filled out with perfectly natural sustain. Decay, too, is spot-on, neither cut short nor lingering on too long at the expense of incisiveness. It does not happen very often but there's absolutely nothing that I could say that is detractive to this combo's performance. Well, ok, if I set the nitpicking knob to eleven then maybe there's one thing I could say. There are DACs that sound even more crystalline. It's not that the resolution is lacking at all but you can find DACs that are even more highly resolving. Naturally, no audio component offers everything in equal measure and more analytical DACs at this price level inevitably make sacrifices in other territories but if you are looking for the utmost in microscopic detail-retrieval, then maybe the Jay's Audio components are not for you. But everyone else should definitely read on. What we have here is the kind of performance that competing European or American products would charge double to triple for.
I2S
In theory, I2S connections should sound better than any other connection method where the clock is muxed with the signal as it is with SP/DIF, and my personal experience confirms this. Different connection methods shouldn't really alter a component's character and here this is indeed not the case. Using the supplied Sony HDMI cable, the transport has all the same sonic attributes as via coax but it provides it all with more conviction. Mostly, the difference is in the bass, which is tighter and more articulate and easier to follow. There's tighter pacing and less rounding off, less clutter and a more clear-cut sound with an overall more upbeat and propulsive delivery. Going back to coax, the delivery certainly does not collapse or anything, rather, it's still great, only slightly less so. But it's enough to make me prefer the I2S connection.