AVIDHIFI BORON MC Cartridge
Review sample supplied by Hexagon Audio
Retail price in the Netherlands incl 21% VAT: €5.250
AVIDHIFI offers three MC phono cartridges, of which the BORON is the mid-range model. It has a Boron Cantilever with a MicroRidge Nude/Solid Diamond stylus. The model above it, the REFERENCE RUBY, is distinguished only by its Ruby stylus. Apart from this, the flagship model is identical to the BORON cartridge. Given the not inconsiderable 2200-euro cost saving, the BORON could well represent the sweet spot of the range.
As with their turntables, it has always been AVIDHIFI's aim to create a near-silent environment that makes the task of the cartridge as easy as possible by reducing the vinyl record noise floor and removing as much external vibration as possible. In combination with their renowned engineering expertise, AVIDHIFI has applied this principle to the architecture of their cartridges. The company designs and manufactures its own proprietary body and yokes, ensuring unwanted noise is drained swiftly from the stylus.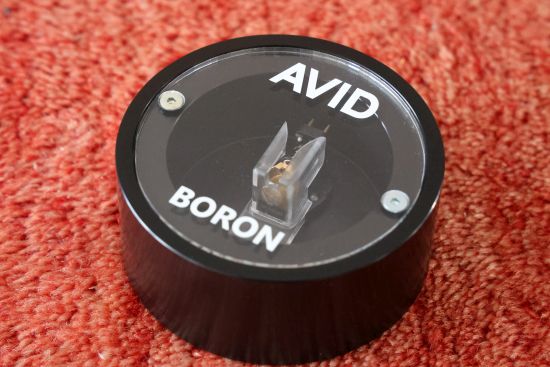 The BORON comes in a very solid protective "puck" made in-house from Nylon-like material.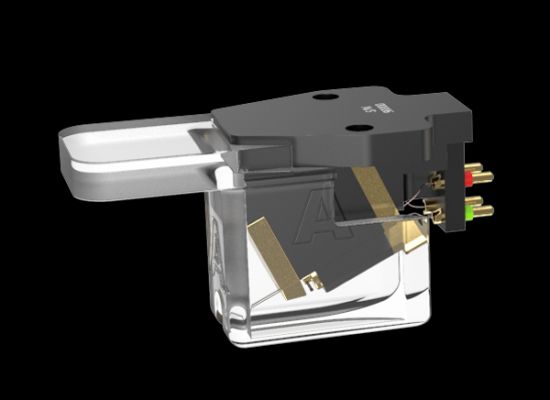 The transparent protective cover is designed very well: it sits very snugly on the cartridge and will withstand a lot of force and you handle it for installation, yet it comes off safely and very easily, thanks to the large tab on the front.
Tonearm Matching
The BORON cartridge is designed for medium-mass tonearms. In general, a tonearm with an effective mass of 10 grams or below is considered low mass. A tonearm with between 11 and 25 grams is considered medium mass, and most tonearms inhabit this category. Arms above 25 grams are considered high mass in nature. It is important to note that with a spread of 11-25 grams, the medium tonearm section spans quite a large range.
While the BORON is not indicated to have particularly low compliance, its cantilever feels unusually stiff. The BORON's compliance figure is not mentioned on the AVIDHIFI website but it can be found in the downloadable specification document, along with a lot more information.
In general, one can say that a phono cartridge with a compliance of 12 x 10-6 or below is considered low compliance. A cartridge rated between 13 x 10-6 and 25 x 10-6 is considered high to very high. According to this, it seems that the BORON is indeed quite low in compliance. As it follows, this makes it important to find the right tonearm to match.
System Context
The cartridge will for the most part be reviewed in combination with an Audio Origami PU-7 tonearm. This arm is available in a range of effective mass versions. What I have is the most-sold, median weight, 12-gram effective mass version with Cardas 33ga internal wiring and super OFC external cable. Secondarily, I will use a Sorane SA 1.2 tonearm, and to top it off, I will also briefly touch on the synergy with AVIDHIFI's brand-new tonearms.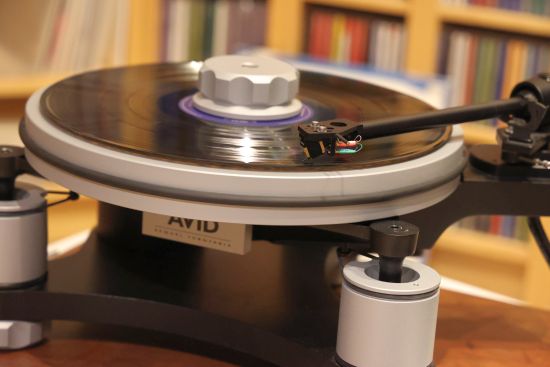 The arms will be mounted on the AVIDHIFI Sequel SP turntable in the Main System. The rest of the chain consists of a CH Precision P1 phono preamp, L1 preamp, A1.5 power amp, and Magico S1 MkII speakers.
Foreword
Before diving into the subject of this review, I'd first like to say a few words about a certain audiophile quality that is often under-appreciated…
Neutrality
Many brands aspire to be neutral, but in reality, many still have a house sound. Of course, this is not a bad thing if the kind of character is just what you wanted or what your system needed. But if you wanted to pull the sound in the opposite direction later, you'd have less room to work with and you'll have to put in more effort to compensate. This is why neutrality is such a great goal to aspire to. Moreover, no matter how many neutral-sounding components one uses, the result will still remain neutral, with room to tweak the sound either way.
Then, of course, one can question what, really, is neutrality. I'll admit that even within the confines of what I refer to as essentially neutral, there are still discerning variables. But in the best cases, these variables are so small that they only ever become obvious in direct comparisons. And this leads me to the subject of this review.
AVIDHIFI is a 100% British brand, but with the exception of some of the entry-level models, their products have none of what could be referred to as traditional "English" voicing. Rather the contrary. When reviewing the Sequel SP turntable, I soon discovered that it belongs in the "utterly neutral" category. As can be read in the review I was deeply impressed with it, even if I felt at the time that the turntable veered slightly toward the controlled and analytical side. However, now that I am reviewing the BORON cartridge and have conducted more experiments with the placement of the Sequel SP, to my shame and astonishment, I found that I had attributed external aspects to the turntable itself. Indeed, now that it was set up ideally, the aforementioned remaining character traits actually vanished, leaving nothing but blissful smack-in-the-center neutrality, importantly, without any clinical tendencies. Depending on the arm and cartridge, as well as the setup and support, the Sequel SP can sound fantastically robust, tight, and powerful, or sweet, smooth, and relaxed, and anything in between. The main variable aspect that remains is the quality of the recordings themselves.
In a word, I regard the Sequel SP as utterly neutral. A turntable with such a non-editorial nature serves as the perfect testing bed for Tonearms, and indeed Cartridges!
BORON, not BORING
I realize that "utterly neutral" may not read quite as impressively as some other sonic descriptors, but it is the single descriptor that again keeps popping up when listening to the BORON cartridge. I'm sorry for being boring, but trust me, this cartridge sure is anything but! Surely, I imagine, readers might hope that I'd have more to say about the BORON cartridge other than that it is fabulously neutral… not to worry, I sure do! But before I do, let me quickly illustrate the conditions under which I have assessed its performance.
Next: Calibration, Settings, and Fine-Tuning