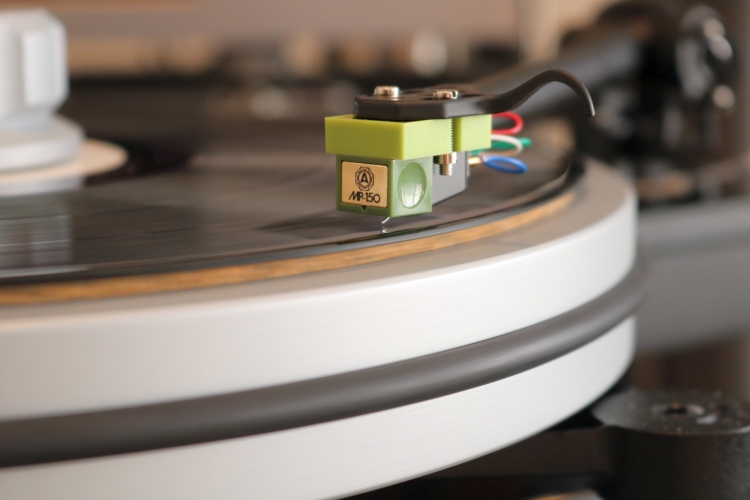 Review sample supplied by Hexagon Audio
Retail price: 379 euro incl. VAT
In this review, I will illustrate my impressions of the MP-150 using the Avid TA-3 tonearm on three different Avid turntables: the Ingenium, the Diva II SP, and the Sequel. A separate and extensive review of these turntables is in the works.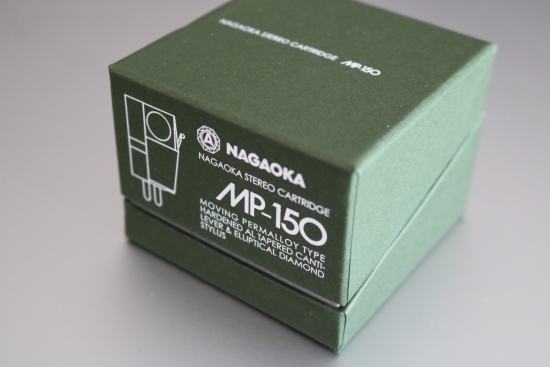 The MP-150 is very nicely packed, one might say with Japanese precision
Nagaoka Cartridges
With a hardened, low-mass tapered aluminum alloy cantilever and a Superfine elliptical diamond stylus, the MP-150 is positioned just below the middle in Nagaoka's lineup.
Below it is the MP100 entry-level cartridge with a more basic aluminum alloy cantilever and conical diamond stylus, and above it, the MP-110 one-step up cartridge, also with an aluminum alloy cantilever but with a Superfine elliptical diamond stylus.
Above the MP-150, the MP-200 adds a Boron cantilever, the MP-300 adds a super-rigid body, and the MP-500, finally, adds a Superfine Line Contact diamond stylus.
The above and below images show part of the setup. Also used is a CH Precision A1.5 poweramp and Magico S1 MkII loudspeakers.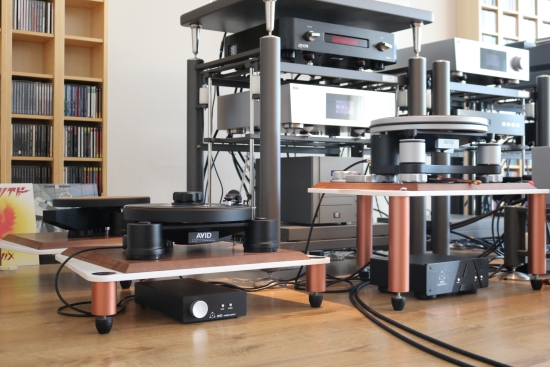 All Nagaoka cartridges are of the MM type, using what they refer to as a Moving Permalloy type. It's interesting to note that, with the exception of the entry-level MP-100 and the top level MP-500, all the cartridges seem to use the same Superfine elliptical diamond stylus. Although other parameters such as cantilever material and shape and the body material certainly have an effect on the overall performance,  it is comforting to know that even the one step-up MP-110 contains an excellent stylus.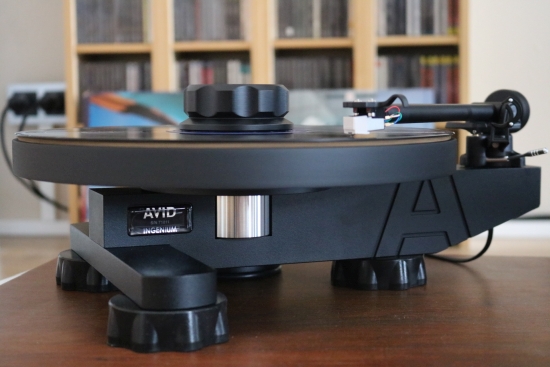 Preliminary Listening
Starting with the Avid Ingenium with the TA-1 arm (an OEM Rega RB220) and standard AVID CA-1 cartridge (which given its conical profile and overall looks is most likely actually an entry-level Audio Technica model) and at a 47kOhm setting on the CH Precision P1 phono stage, this turntable sounds considerably better than one would expect given its affordable price of 1.400 euro including the arm and cartridge: full, ballsy, and engagingly musical. But in terms of tracking precision, the turntable is clearly let down by its cartridge. No amount of running in would improve the coarse resolution and sometimes spitty sibilants.
Since this Mini review is actually a spin-off from an extensive Avid turntable review, I had 3 tonearms and 3 turntables available. The next step for that review was to see how much the 8.800 euro Sequel turntable itself would improve on the entry-level Ingenium after fitting the TA-1 arm with the standard.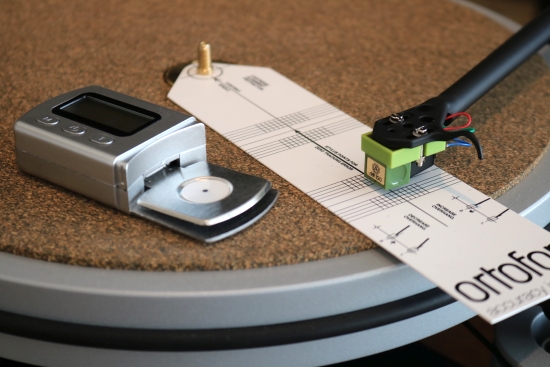 For all the details, please see the actual Avid review that will appear soon. Suffice to say that the turntable itself proved to have a major impact on the overall sound, adding bass solidity, a more neutral tonality, soundstage width and depth, and flow.