AVID Ingenium, Diva II SP, and Sequel SP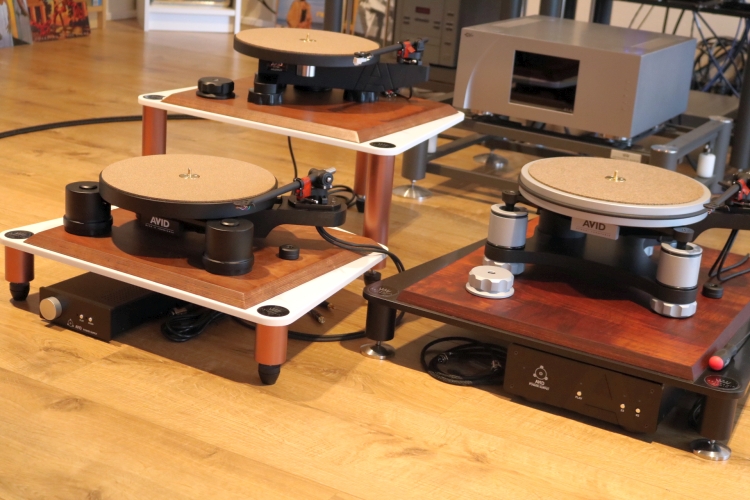 Review sample supplied by Hexagon Audio
Retail prices in the NL including 21% VAT:
Ingenium Plug&Play including arm and cartridge: 1.400 euro
Diva II SP: 4.100 euro
Sequel SP: 8.800 euro
TA-1 Tonearm + CA1 Cartridge: 400 euro
TA-3 Tonearm: 550 euro
TA-3 Tonearm + Nagaoka mp-150 Cartridge: 1.000 euro
Audio Origami PU7 tonearm: 3.100 in silver, 3.400 in black
As regular readers will no doubt know by now, my reviews are not always straightforward and rarely short. You could say that I can tend to review in a non-conformist manner. A lot of this has to do with my curiosity and desire to get to the bottom of things. When I am reviewing a wide range of variables, I like to see where each one takes me. And in this case, this has led to a very long article that may seem to jump all over the place at first. But, I promise, there's a purpose behind all the steps and it will all converge in the end. And for those who want to get right down to it, I have provided a summary at the end of this article.
If you're looking for a straightforward one-by-one review of these three turntables, I'm afraid that you will have more reading ahead than you may have anticipated. But if you're looking to learn absolutely all the ins and outs of these turntables, how they compare to one another, how they interact with different tonearms and cartridges, and where exactly each model excels, by all means, do read on!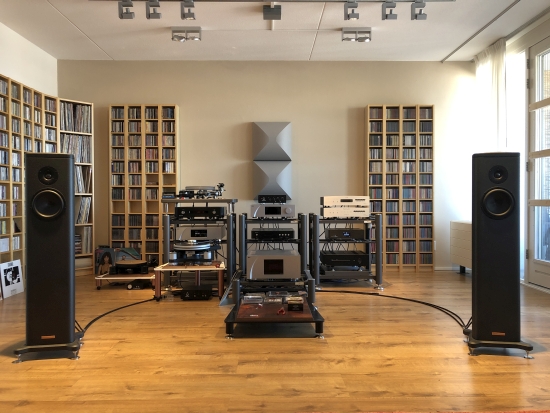 System Context
The three AVID turntables will be reviewed using my regular system, consisting of the CH Precision P1 phono stage, Ayon Stealth preamp, CH Precision A1.5 power amp, and Magico S1 MkII speakers.
Available for comparisons is the Origin Live Calypso mk4 with Multi-Layer Platter and Illustrious arm with Aidas Rainbow cartridge. The electronics are all used with Belden 19364 power cables while the turntables (the Origin Live included) are used with the standard cables as supplied.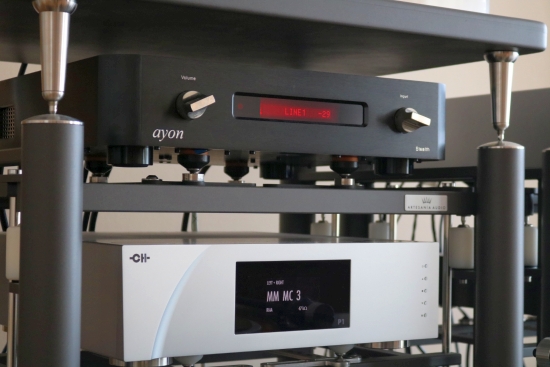 The CH phono stage is extremely neutral and so are the power amp and the speakers, but the Ayon Stealth preamp has a solid, full-bodied, and slightly dark sound. While I feel that it perfectly complements the Origin Live as well as the AVIDs, this may be something to take along in any considerations when comparing my relative comments.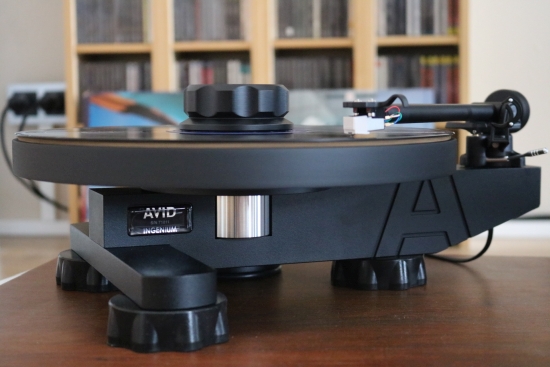 Ingenium with standard TA-1 arm and CA-1 cartridge
Starting with AVID's entry-level turntable, the Ingenium comes as standard complete with a tonearm and cartridge, pre-mounted and pre-adjusted. All that needs doing after unpacking and setting up is to slide the counterweight all the way over the yoke up to its predefined position and you're good to go. The tonearm is an AVID TA-1 (an OEM Rega RB-220) that is fitted with an AVID CA-1 cartridge that does not carry any branding, but in terms of shape, it looks a lot like an Audio Technica AT 3600 L or similar. Upon request, AVID supplied the following specs for this cartridge: Conical profile, Carbon cantilever, and 2.5mV Output. No VTF value is specified, but when the weight is in its intended position against the rubber ring on the prepared arm, this should be correct. Just out of curiosity, I measured the VTF using a Stylus pressure gauge and it indicates 1.85 grams. VTA, finally, is not adjustable as standard.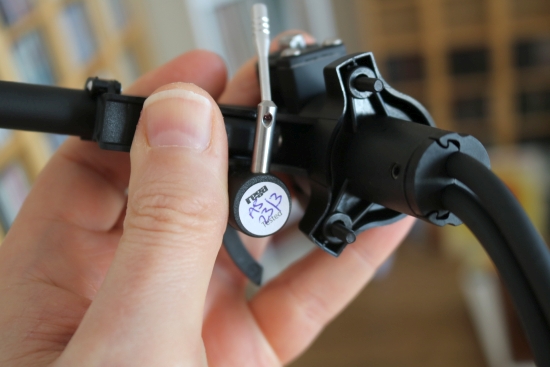 AVID TA-3 arm / Rega RB-330
Incidentally, what Audio-Technica calls a high-tech-sounding "carbon fiber" cantilever is actually carbon-fiber-reinforced ABS plastic. While that may sound inferior, there's a reason why the material is used in the entry-level cartridges, which is that it can take a bit of rough handling and won't damage as easily as aluminum cantilevers.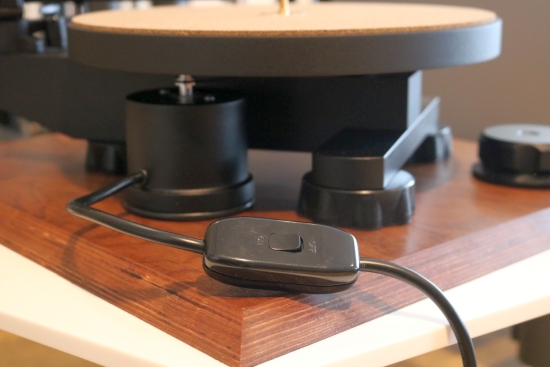 Unlike the higher-tier AVID turntables, the Ingenium uses an AC synchronous motor that connects directly to an AC outlet. Switching it on and off is done by a cord switch – simple and effective.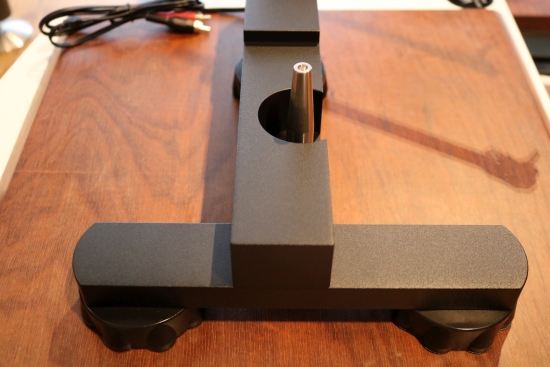 As a side note, all the AVID turntables' motors are very sturdily built, even the one that comes with the Ingenium. As I found when manually rotating the motor axle before fitting the belt, you can feel that a relatively high-power motor is used, even on this entry-level model.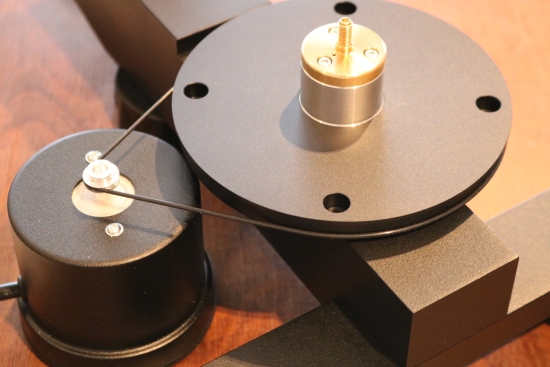 It seems that this is one of the foundations for all AVID designs: a powerful motor (and ever more so, as you progress up the range) and an extremely stable, 100% torsion-free chassis. Especially the latter is something to note because the Ingenium may lack the Volvere or Sequel's complex suspension, its chassis has a less complex shape and it is every bit as massive and sturdy.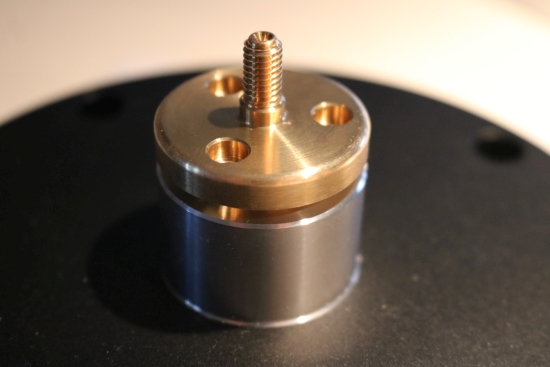 Above: the machining precision is highly impressive! After having removed the three screws, the fitting of the bearing top section is superb – even for the Ingenium. Below: the Sapphire bearing up close.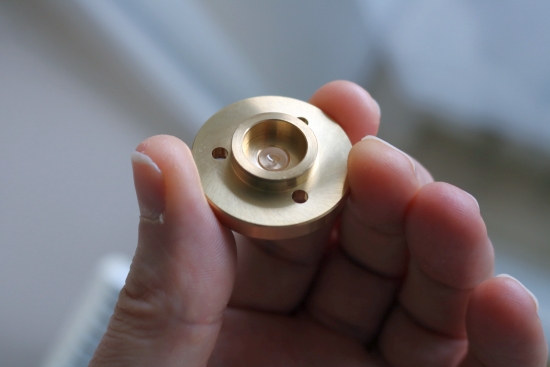 The all-important and very impressive Aluminum bearing is the very same as used by the Diva II which is similar to the Stainless Steel bearing as used by the Volvere and Sequel. All these turntables use the same Tungsten Carbide/Sapphire thrust point. The Ingenium is the only AVID model that uses a sub-platter, onto which the actual platter sits.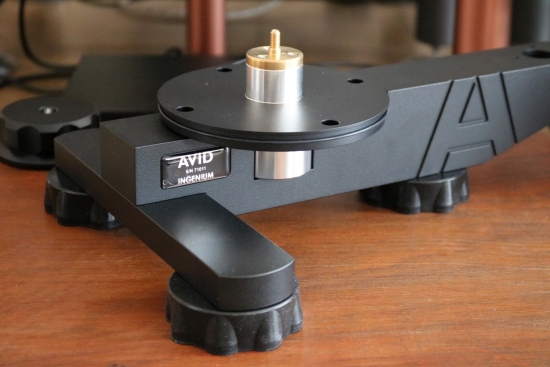 The Ingenium's platter, by the way, is made from MDF, and unlike with the dearer models, its center hole is not concave but straight. Besides the simpler motor and cord switch, the lightweight MDF platter is the only other area where costs were saved. The platter top layer is cork, same as for the other AVID turntables.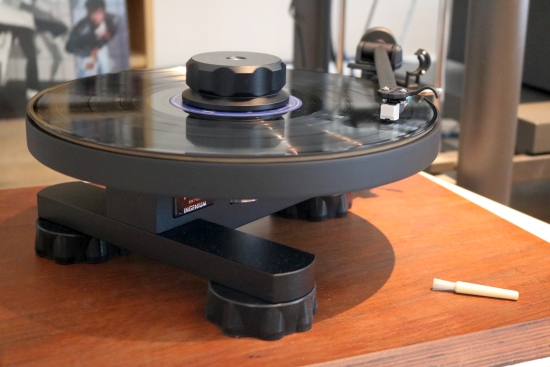 Listening
Couldn't sound any good, an MDF platter, right? Well, that's certainly what I thought. And without beating around the bush, the Diva's and Sequel's aluminum platters are indeed better but regardless, the Ingenium surprised me.
When thinking of entry-level turntables, impressions of bleak mids and thin bass form in my mind. When listening to the Ingenium for the first time, however, quite the opposite happens. With the CH Precision P1 phono stage set to 47 kOhm and 40 dB gain, and using a selection of records, it's clear that the Ingenium has ample bass and is far removed from my mental conjecture of what an entry-level turntable normally sounds like. With the Ingenium, the music sound full-bodied, smooth, relaxed, and easy to get into. My first listening was done together with an audio buddy and, honestly, we were both taken aback by how musical it sounded right off the bat.
Rhythmically, the Ingenium is positioned such that it sounds unhurried but still most definitely foot-tapping-inducing. Whatever music you play, it's always easy to get into, both physically and emotionally.
When engaging my critical listener mode, I do notice that the resolution is not great and the speed/tempo/pacing is not quite as rock-solid as I am accustomed to. It's not anything very blatant but when coming from a higher-end belt-drive turntable such as the Origin Live Calypso mk4 or a Quartz-locked Direct-Drive model, you do notice that those designs sound just that bit more stable. Let's take the widely known Technics SL1200 as an example. This turntable has impeccable speed stability and fast transient behavior. While this leads to a very good performance with dance music I feel that it has always lacked tonal fulness and timbral naturalness, and ultimately it just does not sound emotional or organic to me. And this is where the Ingenium definitely has the upper hand.
Of course, as an entry-level turntable, the Ingenium can be improved upon. The player could do with more clarity and expression in the midrange and it is ultimately not as revealing or as engaging as the Thorens TD1601 or, as would later turn out, the higher-tier AVIDs. But to be fair, the Thorens is 3.249 euro without cartridge and regular Diva II (not SP) which is the next AVID up costs an extra 1150 euro and comes without an arm or cartridge
Regardless, even with this simple cartridge, the Ingenium manages to sound remarkably smooth and, ultimately, just plain musical. Just make sure to use pristine vinyl. Most of my collection consists of second-hand records, and as I quickly found out when using this conical stylus, when a record is slightly worn, shakers and hi-hats and sharp "S" es in vocals can become spitty. But there are many alternatives for the standard cartridge and nothing is stopping you from upgrading it at some point after purchase. Naturally, I will mount a better cartridge, all of which can be read further below.
I can only conclude that the Ingenium provides spectacular value for money. Remember: not only the dearer AVIDs but also most other turntables are priced without an arm, let alone a cartridge. Keep that in mind when comparing any other turntable to the Ingenium in its price range. I will admit that I was flabbergasted after hearing it for the first time. This is an all-in 1400 euro turntable??? It sounds more like double that amount.