A Tube High Fidelity Company Visit 2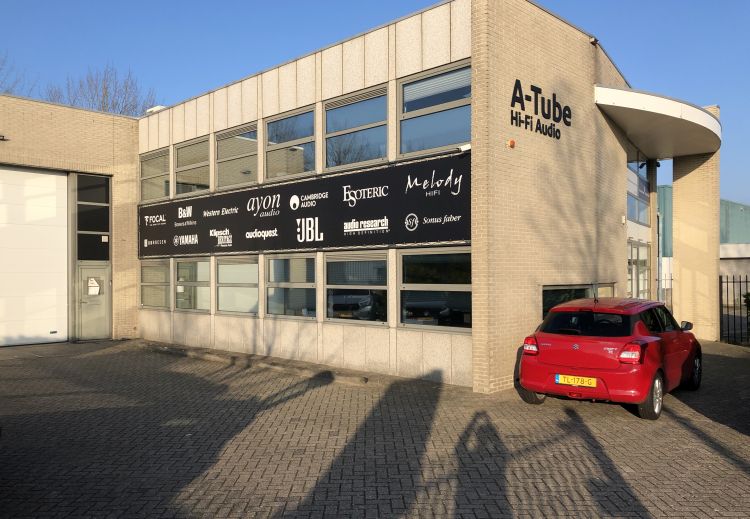 The largest room on the second floor presents the majestic Klipsch Jubilee loudspeakers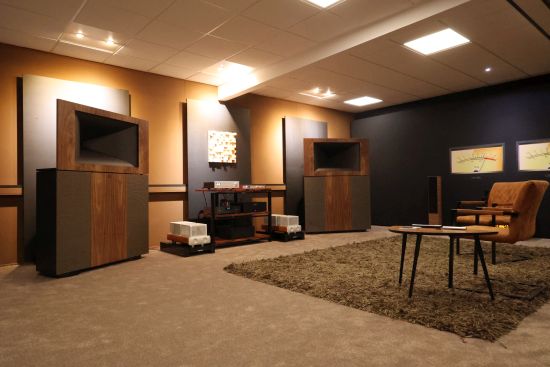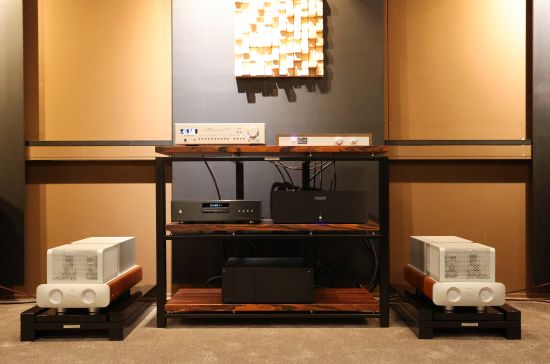 The Rogoz rack is flanked by two massive Melody Audio 211 tube amplifiers.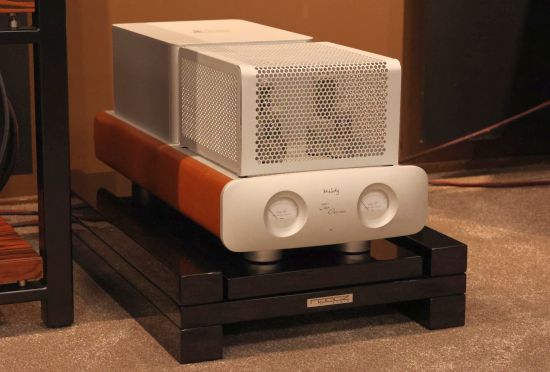 Alas, one pair of these beauties cannot drive the Klipsch Jubilees due to the speakers' active crossover. So, Stanly has two more Melody amps on order. For now, the speakers had to "make do" with a JBL Synthesis power amp, kindly on loan from their neighbor Michael of Reference Sounds. See also the HFA Company Visit (old location) or the Wilson Alexx V review (for a glance at the new showroom)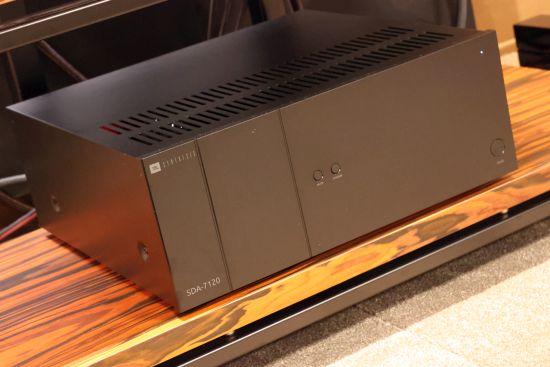 Klipsch active crossover and Bryston BR-20 preamp, DAC, and streamer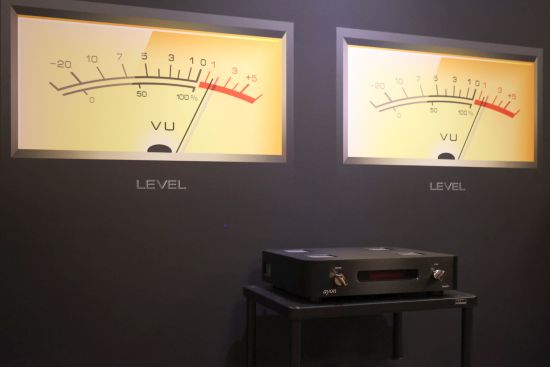 I absolutely LOVE the VU meters on the wall. Yeah, no, they don't actually move;-) On the table is an Ayon Stealth preamp. See also the HFA review.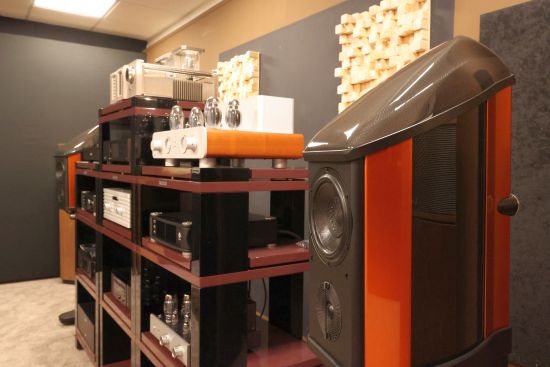 A pair of Wilson Benesch Endeavour monitor speakers flank a massive Rogoz audio rack filled with finger-licking nice pieces of audio equipment. There's Aavik, Western Electric, Melody Audio, Audio Research, Marantz, and the relatively new Japanese Brand Soul Note.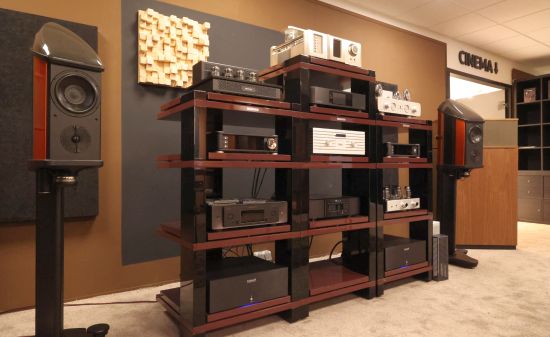 The new location offers various exciting views from one room to the next. When walking from room to room, one gets a feeling of traversing some kind of audio Walhalla :-).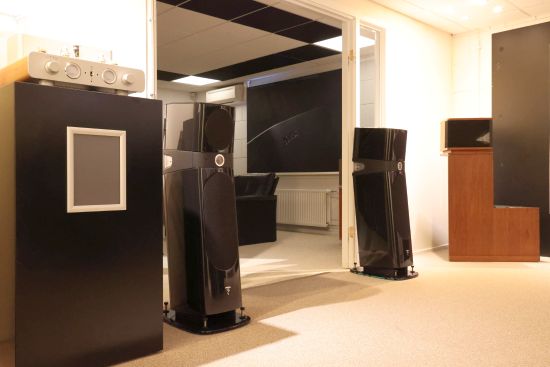 A pair of Focal loudspeakers leading the way into the next area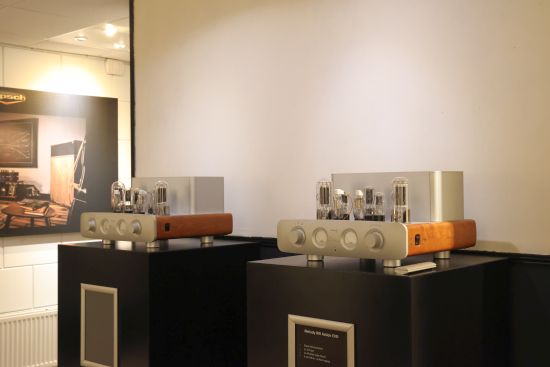 Melody Audio Everest 211 amplifiers
The sculpted rear ends of the Focal loudspeakers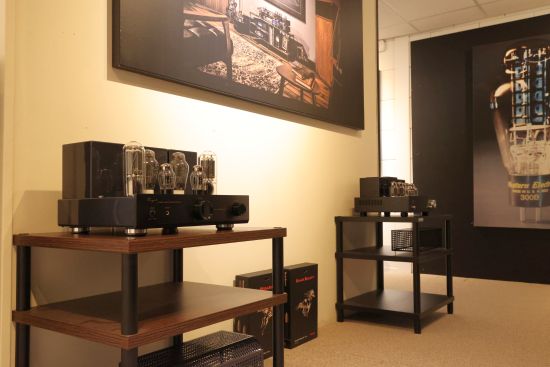 Cayin and Line Magnetic amplifiers
Here's a very cool real-life cross-section of a Klipschhorn
Wilson Benesch P.1.0 (see also the HFA review)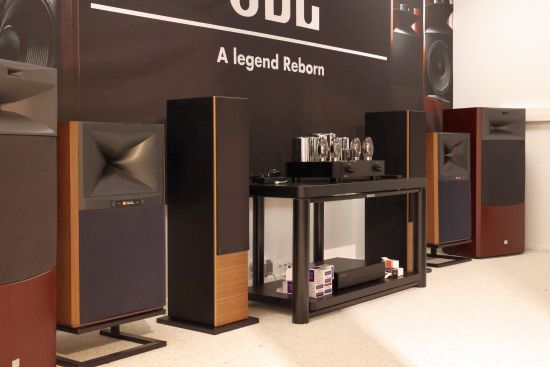 Ayon Spirit V flanked by two pairs of JBL speakers and a pair of Sonus Faber speakers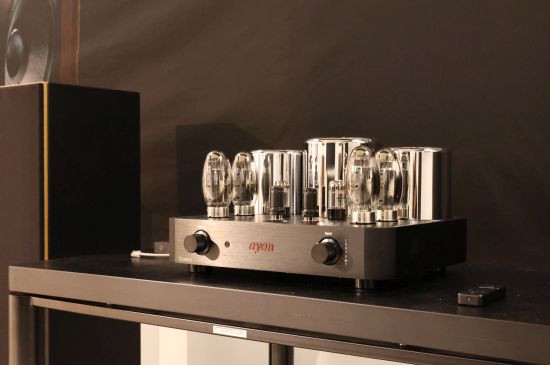 The end of the hall leads to the final room, a dedicated home cinema. This was one of the sections that the boys could not get entirely finished ahead of the opening. Still, everything was functional and it was nice to find that the room was comfortingly damped, but not overly so.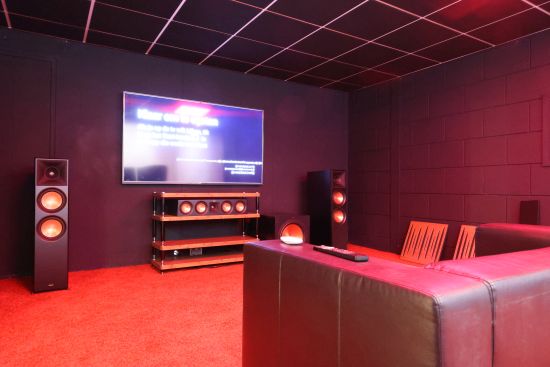 When you think you've covered all rooms, then there's one more…
Behind this cabinet wall is a very comfortable dedicated Børresen room.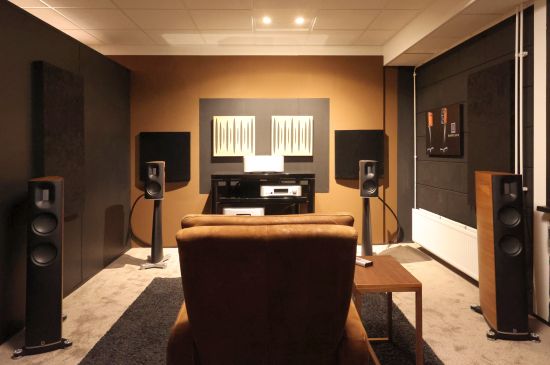 The Børresen 01 monitor speakers (HFA review forthcoming) were connected to Esoteric electronics in a Rogoz audio rack. To the sides is a pair of Børresen 02 loudpeakers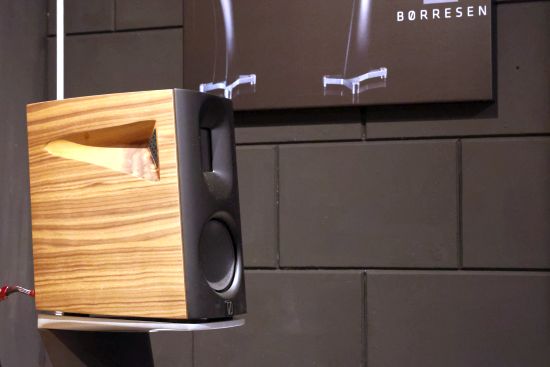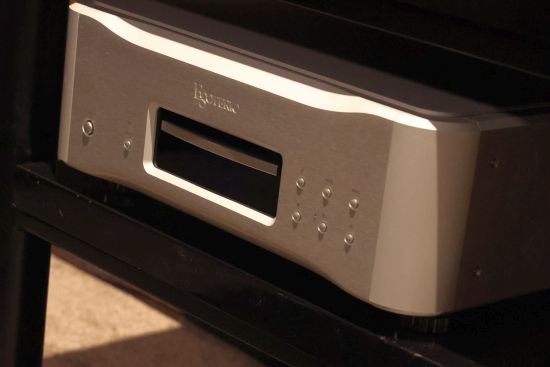 Esoteric K-03 CD player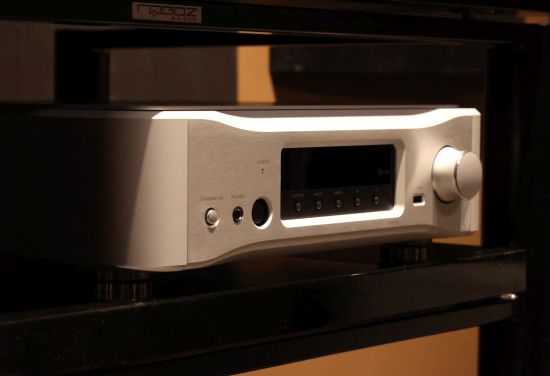 Esotericx N-05XD streamer/preamp
Esoteric S-05 stereo power amplifier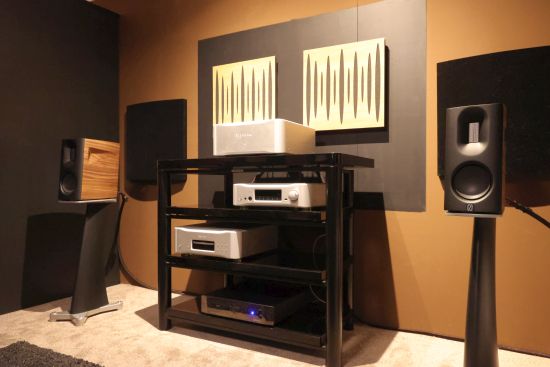 The only area left out in this report is what one could call the central area of A Tube High Fidelity: the coffee bar! While there was no audio equipment there, this is where all the spirited conversations take place.
By all means, go get your cup of coffee at A Tube High Fidelity! The ambiance is great, and so is the coffee!
Company Details
Televisieweg 60
1322 AM, Almere
info@atube-highfidelity.nl
Store: +31 (0)36 3333041
Marcel Mobile +31 (0)6 57827234
Stanly Mobile +31 (0)6 30399520