A Tube High Fidelity Company Visit 2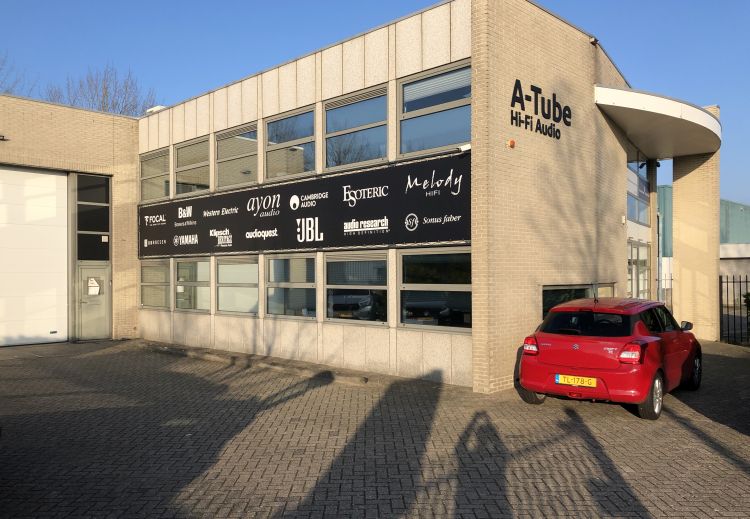 New location: Televisieweg 60
A Tube High Fidelity is very proud to announce that as of November 2022 the company has moved into a detached and considerably larger location on the Televisionweg in Almere. Here the team will have the opportunity to present even more hi-fi and to expand their range. Additionally, they are able to deliver more from stock, and in general, provide even better customer support.
I visited the new location during the Grand Opening on December 1st, 2022. Below is a selection of photos to illustrate the new premises. But of course, nothing beats a personal visit!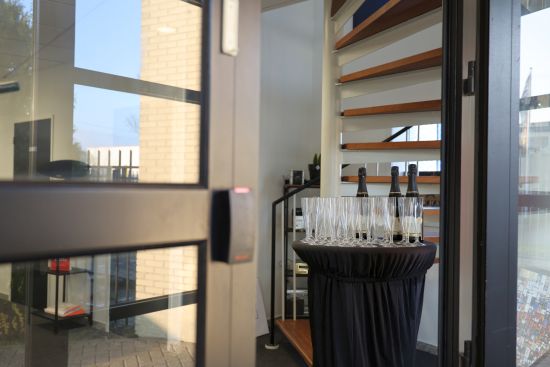 There was Champagne right at the entrance but I did not see anyone taking a glass.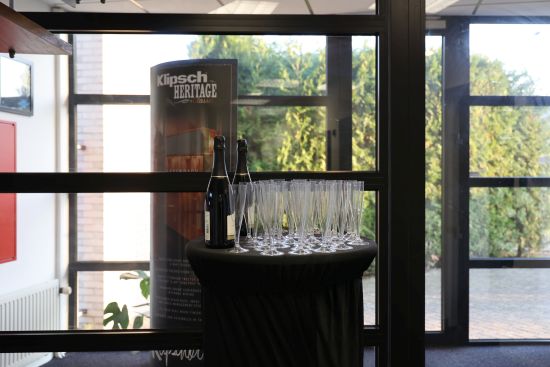 Instead, everyone was eager to visit the showrooms or hang out in the coffee bar section while discussing all matters audio:-).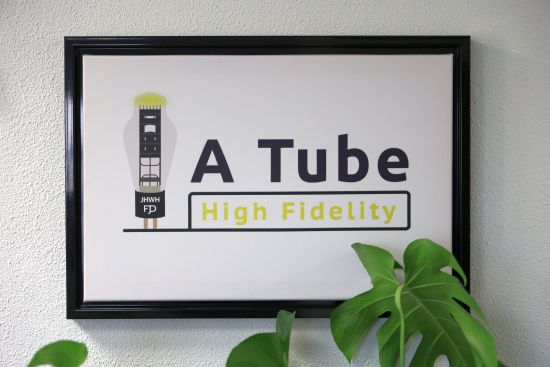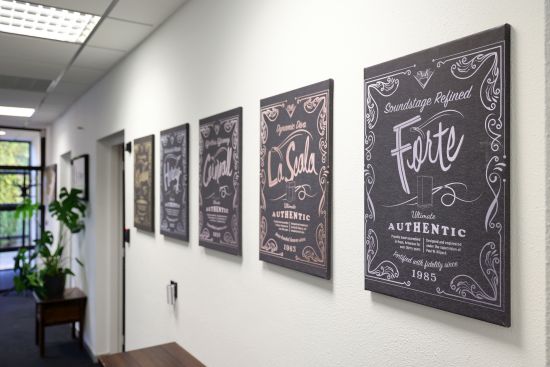 A Tube High Fidelity is proud to be the only dealer in the Netherlands that has the entire Heritage line available for demo, from Heresy to the Jubilee.
This is one of the main rooms on the ground floor. All four walls are covered with various brands of audio equipment.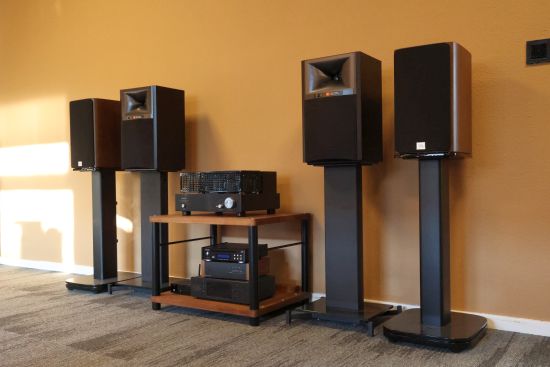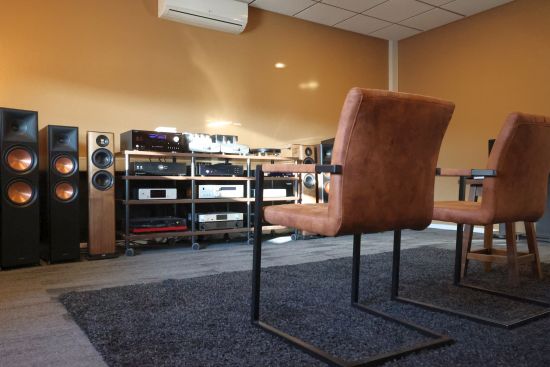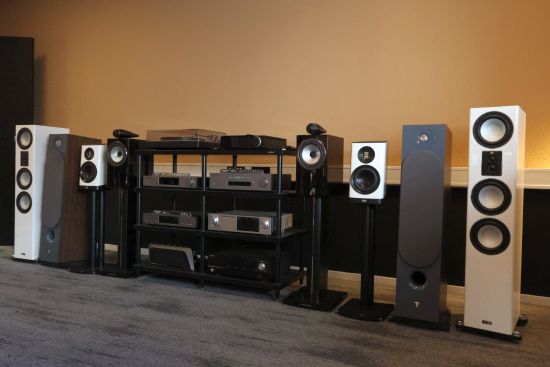 CD and LP shop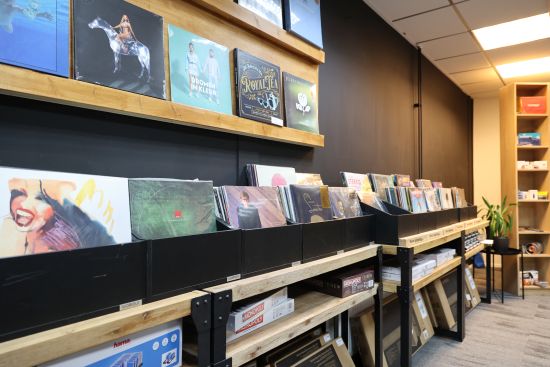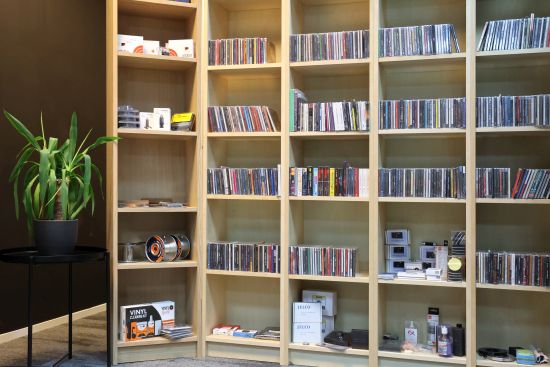 Manley Absolute headphone amplifiers – this is a poster, but it's almost real, isn't it? Of course, A Tube sells the real deal.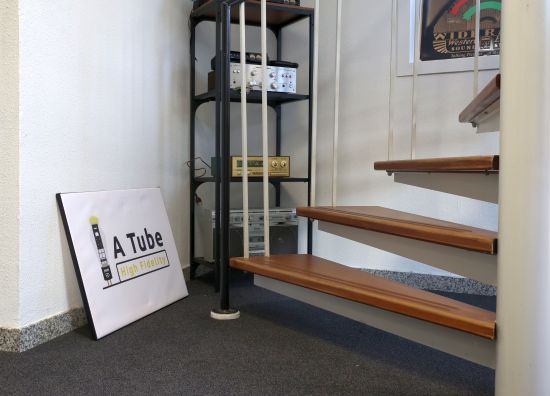 The staircase near the entrance leads to the second floor where even larger amounts of audio equipment can be found.
This cozy alcove between the staircase and the window is dedicated to a singular piece of audio equipment: the Sonus Faber Omnia wireless active speaker. Normally referred to as a sound bar, this piece of classy furniture can't in all decency be called one.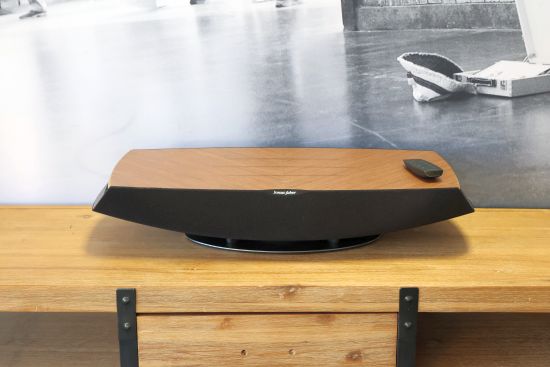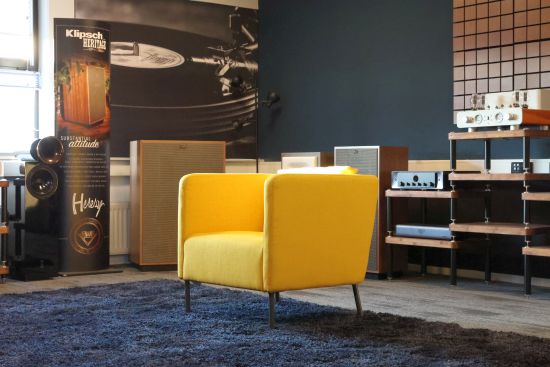 The first room upstairs – I love the colors!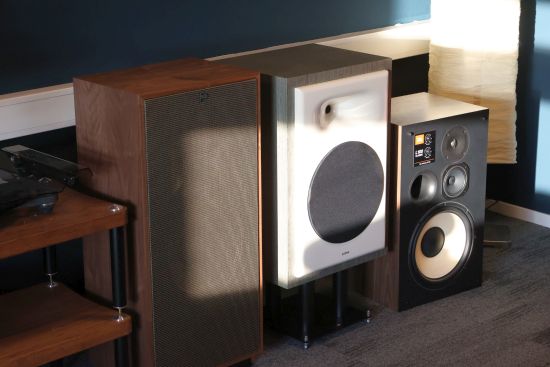 A nice aspect of A Tube is that they don't only offer the familiar brands, but also relatively unknown products such as these interesting Horn Acoustic loudspeakers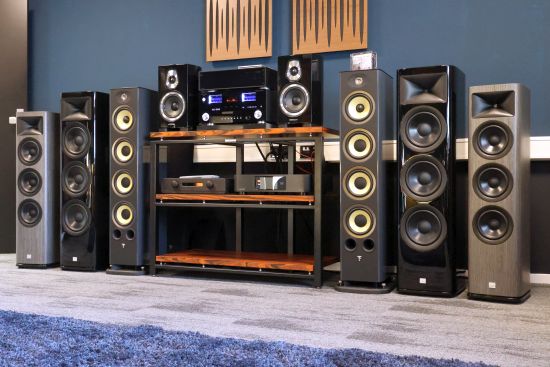 Wall Of Sound, courtesy of Focal, Sonus Faber and JBL (HDI series) loudspeakers
Advance Acoustics MyConnect 250 all-in-one, Hifi Rose streamer, and Sonus Faber speakers
JBL loudspeakers with a  Cayin amplifier
Next: Second Floor with Klipsch Jubilee