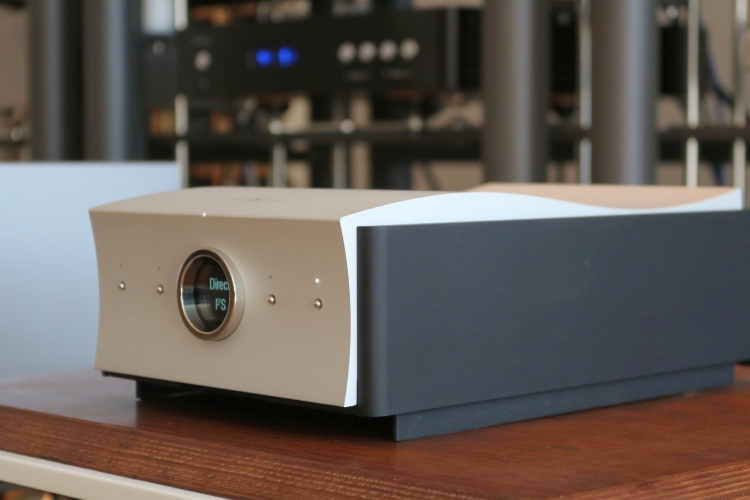 Review organized by Marc Loubeau / Prestige Audio Diffusion
Review sample provided by Terrason
Retail price in the EU (incl VAT): 10.000 euro
Originally available only as a two-board stack for use inside the Mola-Mola Makua preamp, the DAC with its special proprietary design is also available as a separate unit. Admittedly, it has been on the market for 2 years so I'm a bit late to the party, but still, better late than not at all, right?
All incoming digital audio is upsampled on the first board to 3.125MHz/32 bits and converted to noise-shaped PWM. On the second board are two mono DACs, in which a discrete 32- stage FIR DAC and a single-stage 4th order filtering current to voltage converter convert the PWM into analog with what may well be a record-setting 130dB signal to noise ratio. According to Mola-Mola, this is near the theoretical limit for 24-bit files and far beyond that of even quad-speed DSD. Further, the measured distortion is claimed to remain below the noise floor even for full-scale signals.
Although the implementation is proprietary, in essence, the Tambaqui is a bitstream DAC. Historically, I have always preferred multibit DACs or NOS DACs over bitstream variants. But, as the listening tests would soon reveal, the Tambaqui threads a unique sonic path.
In addition to I2S, S/PDIF coax, AES/EBU, TOSlink, and USB, the Tambaqui is also RoonReady, and it offers an RJ45 network input that can be used to stream Roon signals to the unit. Inside is a full-fledged endpoint/network renderer that makes external streamers superfluous. The analog outputs are available only on XLR but there's also a headphone output on the rear that can be controlled separately from the Mola-Mola remote control software for iOS and Android that can run on a phone or tablet.
The Tambaqui can process PCM up to 384kHz/32 bits (>192kHz and >24 bits via USB and Roon only) and DoP and Native DSD up to quad speed (USB and Roon only).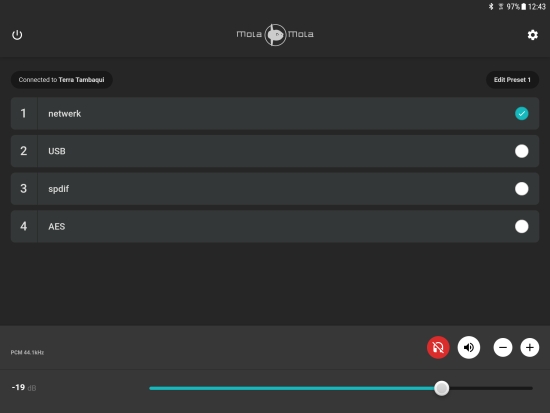 Operation
While the Tambaqui is originally designed to be used with an analog preamp (the Makua), it does contain a digital volume control that works via the supplied standard Apple IR remote control or the excellent iOS/Android app (see image above). The Apple remote control works with RC5 code, and as such, any other likewise-coded remote control for a similar device should also work.
With its volume control enabled, the volume can be controlled directly from within the Roon interface. Incidentally, the Tambaqui's 4 front panel buttons can be freely assigned to any function from the app. For instance, they could be representing 4 inputs or volume buttons, an input toggle, and another function.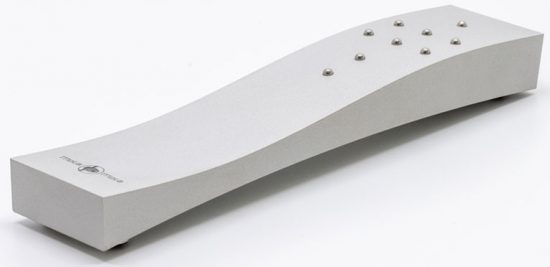 Additionally, a Premium Remote Control is optionally available for 750 euros (see image above). Milled from an aluminum block and possessing a curvy and svelte shape, it contains all the required buttons for the Tambaqui as well as functions for the Makua preamp and the Kula integrated amplifier.
Review context
The Tambaqui will be listened to in combination with two different Music Servers: the Antipodes K50 and the Grimm Audio MU1. In its capacity as a DAC with a fixed volume level, the Tambaqui will be compared to the Aqua Formula xHD DAC (with V2 output board), both connected to the Audio-GD Master 1 analog preamp that in turn feeds the CH Precision A1.5 power amplifier. In its capacity as a DAC with variable volume level, the Tambaqui will be compared to the CH Precision C1 DAC, connected directly to the A1.5 amplifier. The speakers, for the most part, are the Magico S1 MkII connected with Jorma Trinity speaker cables but I will also briefly involve the Aequo Stilla Active speakers. To assess the Tambaqui's built-in Roon endpoint, finally, I will also involve the Aqua LinQ dedicated network interface. All power cables are Belden with Bals Schuko and Oyaide C-004 IEC connectors and the interlinks are CH Precision Balanced Link XLR cables.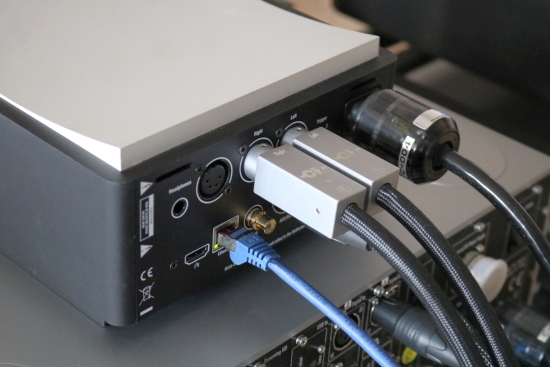 Warm-up
I was informed that the Tambaqui needs a couple of hours of warm-up time (literally) in order to sound its best. While I often also listen to how a component sounds straight out of the box, in this case, I switched it on and left it alone for more than a day prior to my listening tests. Thus, I have no impression of what it would sound like when cold. The DAC becomes warm to the touch but it does not get not hot and it can safely always be left switched on.