Aqua LinQ Network Interface – Part 2 – HQPlayer Module
Listening
For a refresher of how the LinQ performs, please read part 1 of my LinQ review. In short, I think it is the very best streaming endpoint that I have come across and that's why I have added it to the HFA inventory for permanent use as THE reference.
For this review, I will use the LinQ with the Formula xHD DAC with V2 output board and the Audio-GD Master 1 preamp.
UPnP, SqueezeLite, HQPlayer
For control of a generic UPnP server implementation, I recommend mConnect HD for iPad and BubbleUPnP or Hi-Fi Cast for Android. If you have jRiver Media Center and use it for UPnP then I highly recommend jRemote.
When using Qobuz or Tidal services, the app is just a controller for the UPnP module of the LinQ. The streams do not travel through the iPad or iOS but are managed directly between the Qobuz or Tidal web provider and the LinQ.
For Squeeze, I recommend iPeng for iPad. It's a great app with a lot of functionality while remaining non-cluttered and easy to use. For Android, there are Squeezer and Squeeze Controller but these are a lot more utilitarian than iPeng. The resulting sound quality is extremely good, in some cases pretty much indistinguishable from the ripped CD and in some cases, such as with modern, hi-bitrate/sample rate productions, better than CD.
HQPlayer is available as a full desktop version for Windows, Linux and MacOS. HQPlayer Embedded, finally, is available as an add-on option for most music servers and this is what I use for this review.
The matter of Roon certification, and Aqua's decision to move forward without it, comes at a point in time when recent experiments that I carried out have pointed out that UPnP and SqueezeLite both yield a tighter and more articulate sound that RoonReady, or Roon in general. UPnP is not compatible with Roon and thus must be used with another server component, such as jRiver Media Center, which is what I use, as well as a UPnP or DLNA-compliant endpoint. Likewise, for SqueezeLite, an LMS server must be used but Roon does offer compatibility as a streaming endpoint.
Above: comparing jRiver UPnP to Roon with HQPlayer, both streaming simultaneously to the respective modules in the Aqua LinQ.
While I found that using Roon Server with SqueezeLite as a Zone in Roon sounds slightly cleaner than Roon Server with RoonReady, a pure UPnP or LMS+SqueezeLite solution provides the tightest, cleanest, most accurate sound. Between these two there are very subtle differences but these are negligible. Between these two and Roon, however, I hear a significant difference, Roon sounding fuller, heavier and darker and less articulate. Now, these differences may be open to interpretation and, depending on the circumstances, one may well prefer the smoother Roon sound, I'm just pointing out that these differences exist and that they should be taken into consideration.
I first heard these differences when comparing the LinQ's UPnP and Roon modules but have since carried out several more experiments that all yield the same relative differences, also when the LinQ is not at all involved, indicating that there is a universal difference.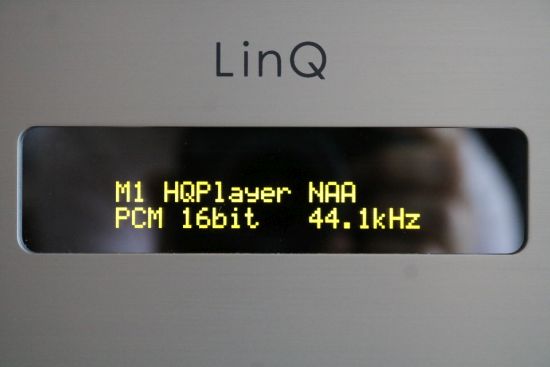 After reviewing the LinQ in July, I was divided between using Roon and its fantastic interface (not to mention Qobuz and Tidal integration) or UPnP and the more basic jRemote interface for jRiver or even iPeng for Squeeze. But now, there's also HQPlayer!
Besides functioning as a bridge between Roon and an HQPlayer-compatible endpoint and offering a wealth of processing potential along the way, when comparing two simultaneous streams and switching between them using the LinQ input selectors, I found that Roon with HQPlayer sounds damn near almost as good as jRiver with UPnP. The latter method still sounds a smidgeon more articulate but, as with UPnP versus LMS+SqueezeLite, the difference is negligible.
This is big news because now we can make use of all of Roon's advantages while having absolutely fantastic sound quality!
G2 AQlink I2S cable
In the original LinQ review, I already discovered that AQlink (First Gen) is the best way to connect two Aqua devices. Now, Aqua has issued a new G2 version of the AQlink. I have one for review as well as an original "G1" version for comparison. Also, I now have the excellent Jorma AES/EBU digital interlink for further comparison.
Whereas the Jorma showed every other regular digital cable that I tried against it who's the boss, there is no arguing with the I2S interface's inherent superiority. In all honesty, the differences with the G1 cable are not huge, certainly smaller than those between the streaming formats. But the AQlink cable does provide a slightly tighter and more articulate sound, along with a slightly more expansive soundstage depth with more distinct placement of the sounds within it. This, in turn, benefits the wrap-around effect and in turn, the emotional involvement.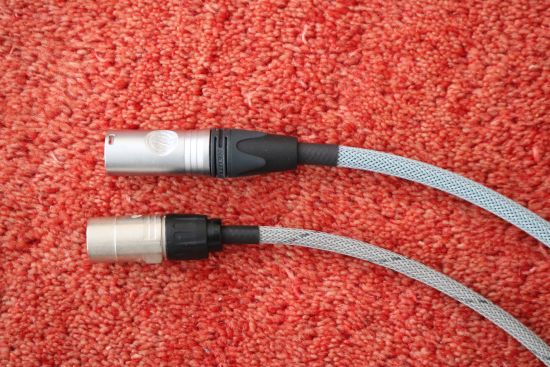 On top: G2 AQlink (with beefier connector and thicker, stiffer cable), on bottom: G1 AQlink
Stepping up to the G2 AQlink cable, the upside of the I2S format is made even clearer. This cable retains all the qualities of the G1 but sounds even more authoritative, incisive and robust. Even though the G1 cable already improved on the Jorma which itself made all other cables sound a little softened and filtered, the G2 cable, in turn, makes the G1 cable sound soft. Go figure.
We're still talking about nuances here but I strongly feel that they are significant enough to make the AQlink the preferred connection for connecting two Aqua products.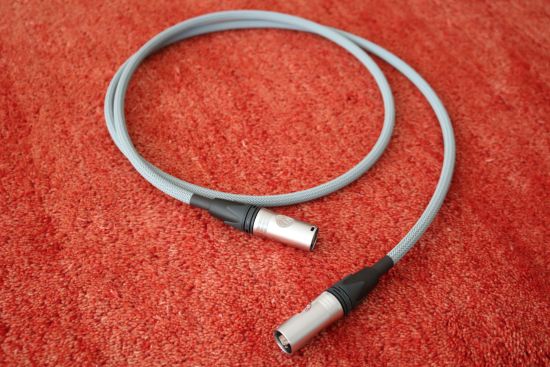 At 365 euros for the original (G1) cable or 385 euros for the new G2 cable, the AQlink is absolutely decently priced, especially when you consider that it will cost many multiples to come close using an AES/EBU connection.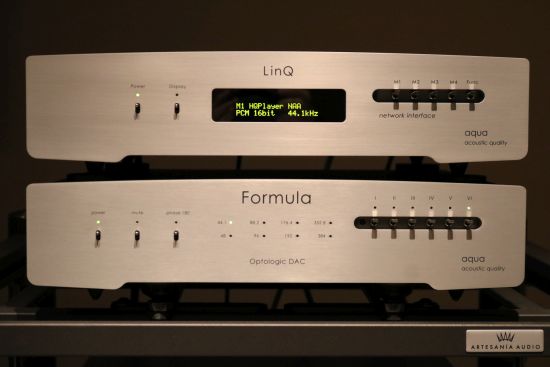 Update 16-03-2021 – HQPlayer Core + NAA
Now shipping: the HQPlayer Core Module for Aqua LinQ. This concerns a slot-in module just like the one for UPnP and NAA. Now, rather than running HQPlayer on the computer that runs the server application (in my case Roon), the new module provides the functionality to stream directly to it from Roon using RoonReady. This way, there are three separate computing devices, each dedicated to a part of the process: the core/server, the HQPlayer software, and the renderer. The new Core is zero-configuration (Plug and Play), the HQPlayer license key is pre-installed and the LinQ is ready for use.
The focus for this new module was to create an Audio Engine for Roon with zero-setup and to combine this with even better Sound Quality. The Core exploits the new i.MX8 micro (ARM 64bit), with low‑latency and revolutionary power efficiency using a customized (UNIX-based) lightweight kernel.
Roon can be configured to implement HQPlayer into a Zone. HQPlayer owns the final connection to the Audio Engine, and Roon is just passing along a stream of bits from media files or Streaming services such as Qobuz and Tidal.
Conclusion
The addition of the HQPlayer module allows using Roon and all of its benefits along with even better sound than was possible using the now-discontinued RoonReady module. Additionally, Aqua's modularity ensures that the product remains up to date. I fully stand by my original conclusion that the Aqua LinQ is nothing less than a milestone product. It is the very best network endpoint that I have heard and I enthusiastically recommend an audition!

External Links
Distributor for the NL/Belgium: Hexagon Audio
Manufacturer's website: aquahifi.com
Signalyst website: signalyst.com
Read Also
Aqua LinQ part 1 (Initial LinQ review)
Aqua LinQ part 3 (Core + NAA module, enabling Plug&Play Roon compatibility)