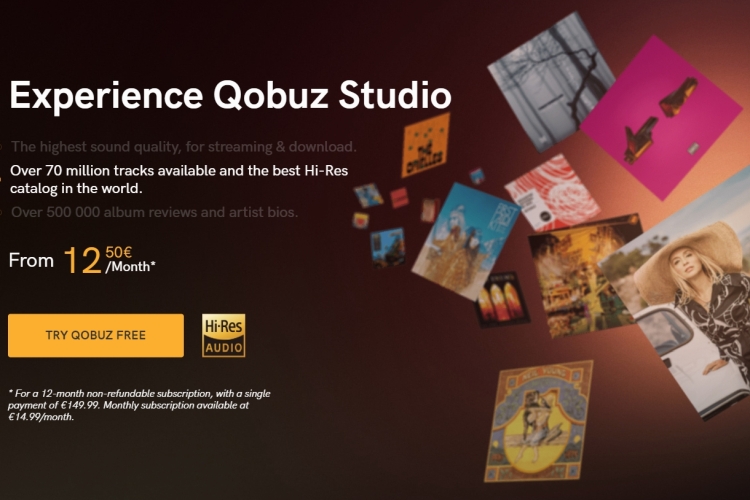 I wrote my initial Qobuz review almost 6 years ago. In the meantime, a lot can happen and indeed, a lot has happened. For descriptions of the functionality and sound quality, please see the Qobuz revisited review.
Below is an Industry Update, listing the latest Qobuz news, the most important of which probably is the new lower price point!
Lowered Prices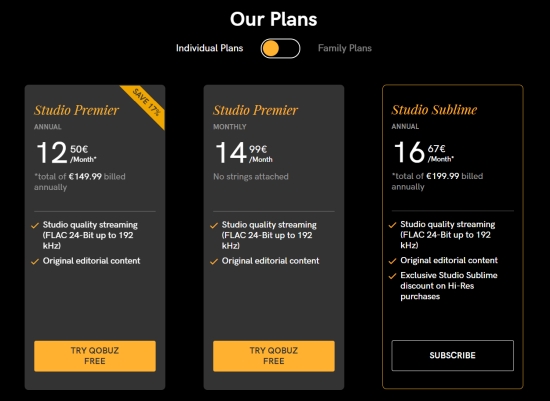 Current new lower pricing (November 2021)
Other Qobuz news
This spring, the service opened in 6 new countries (Scandinavia, Australia, and New Zealand). As it stands, Qobuz is now available in 18 countries, while always working on additional openings.
To make amazing quality music available to even more people, Qobuz lowered the prices of the subscriptions as of September. All Qobuz subscriptions now allow streaming in Hi-Res Audio and are available from 12,50 € per month, when taking a 12-month subscription.
There have also been some changes on the product side: Qobuz is now fully compatible with Carplay, offers personalized listening suggestions with "My Weekly Q", and remains the only Hi-Res Audio service that is integrated into Roon, as well as compatible in Hi-Res with Sonos.
Musically, you can regularly discover exclusive new releases, such as "The Q Sessions" by jazz legend Christian McBride or a compilation by the renowned rock label earMUSIC.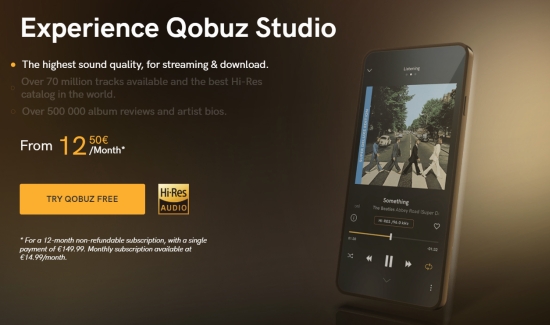 More Qobuz
Qobuz Revisited (latest review)
Qobuz and Spotify (initial review)
Try out Roon for yourself