COS D10 Mk2 – Industry Update
Mk2 update for the COS D10 DAC, Preamp, and Network Player
Retail prices in the Netherlands including VAT:
D10 without modules:  € 5.350
Streaming module: € 1.070
MM/MC Phono preamp module:  € 830
D10 complete with both modules: € 7.250
Press Release and Brief Listening Impressions
See also my original review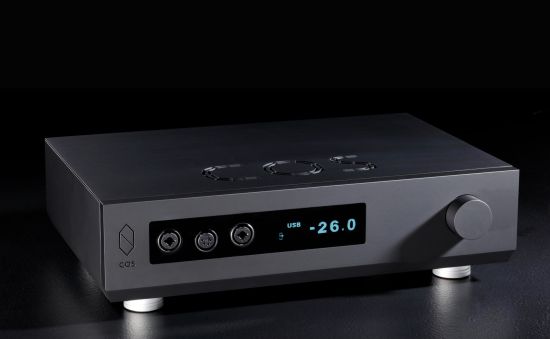 Changes introduced for the Mk2 version
– Modifications of the power circuitry of the DAC oscillators
– A new power transformer for the analog circuitry
– A more efficient core
– Thicker wires, to reduce loss inside the transformer
– A special wiring technique to reduce the noise
– The unit runs cooler with less noise and a cleaner audio signal
Along with the news of this update, Marco Oudheusden of Hexagon Audio also delivered the actual D10 Mk2 unit. So, I figured it would be nice to revisit its performance by including a brief listening impression.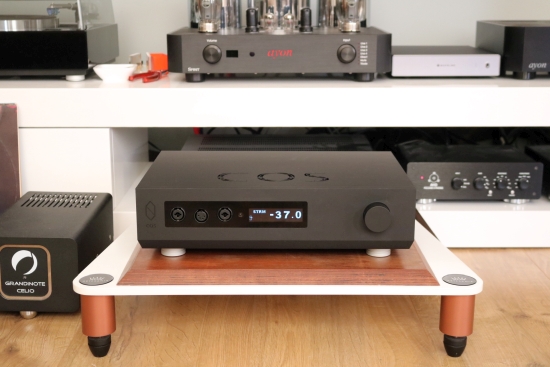 Original Impressions
Here are a few quotes from my original review: "With the Aqua Formula xHD DAC as a source, the D10 [used as a preamp] sounds remarkably articulate, well-focused, open and expressive, fabulously detailed, and incredibly transparent." "To me, it sounds highly neutral and while not smooth or particularly organic, also highly natural." "Without exception, the D10 presents sources with immense transparency and resolution, strong pacing, and unbridled enthusiasm. It offers highly focused precision, expression, and fine delicacy in equal measure."
Additional Impressions
the D10 contains a full-fledged analog preamp. Volume control is carried out via a precision discrete resistor array that is controlled via magnetic relays which are, in turn, controlled from the front panel's rotary volume dial, leading to 140 0.5dB steps ranging from -64db to +6dB. While the volume could be set to a "unity" level, the unit is not intended to function as a standalone DAC, thus, I also won't compare it that way. The D10 also has a splendid streaming input but to keep equal circumstances, I will use a common digital source for the next comparisons.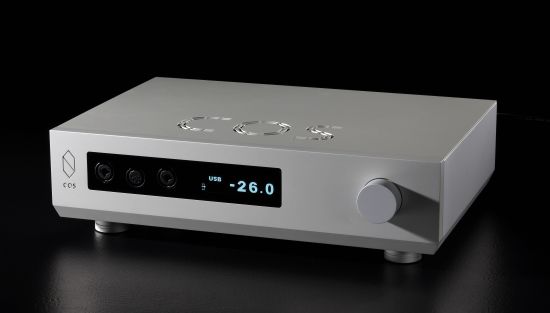 Also available in silver
Used as a DAC + Preamp, with the Grimm MU1 as a source, the COD D10 Mk2 provides deliciously crisp and clear sound. There may be sonic changes from the previous incarnation but without having the original unit at hand for a direct comparison, I'd say that it still has all the same characteristics. I already knew the D10 to sound immaculately clean, neutral, and transparent, and with the new power supply and other mods, this is unchanged.
When comparing the D10 Mk2 as a DAC + preamp to the Aqua Formula xHD + CH Precision L1 preamp, there is ashamedly little to differentiate the two from one another. Only after swapping between them a couple of times using different music do I hear that the Aqua and CH combo sounds a little bit fuller, less dry, and more free-flowing, but it's definitely not night and day. Swapping some more, what emerges is that the difference is more of a subliminal matter (more intense emotional involvement with the dearer combo) than one of technical differences. Both solutions simply provide equally neutral, linear, transparent, and just as detailed sound. It's sobering and amazing at the same time to hear how far the unassuming D10 comes.
Let's go from one unfair comparison to an even unfairer one, shall we? Further stepping up the game and changing from the Aqua DAC to the CH Precision C1 DAC, interestingly, the COS does not yield to the big Swiss duo in terms of transparency, neutrality, or even the overall level of detail and nuance. Where the big boys do differentiate themselves is by providing seemingly deeper and more authoritative bass, deeper soundstaging, and richer tonal saturation. In that regard, the COS seems even more stereotypically Swiss than the Swiss duo. As it stands, the D10, also in its Mk2 guise, still reminds me of the Weiss DAC502 which costs nearly double. Just as with the Weiss, really, all that I could desire for the D10 is a bit more liquidity, delicacy, and tonal saturation. Even so, the D10 offers awesome value for money. If high resolution, transparency, and utter neutrality are paramount and the budget does not stretch, then the D10 should definitely be added to the shortlist.
More COS
External Links