Secondary System July 2021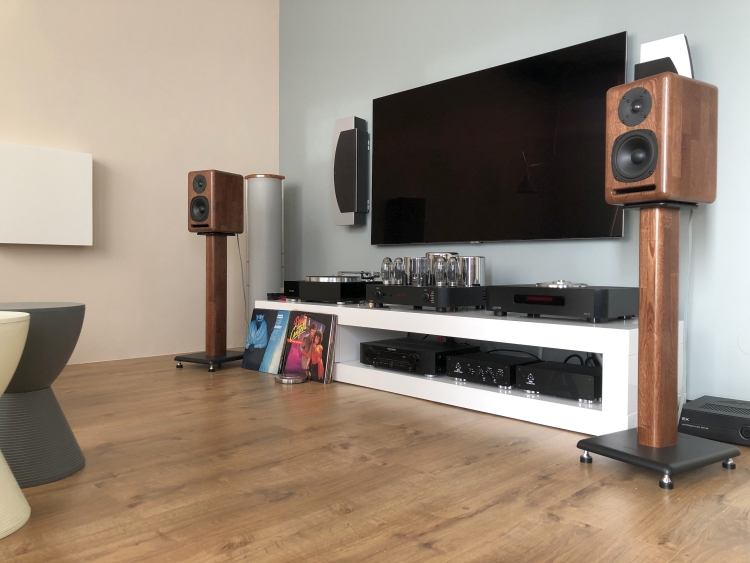 Below is a quick summary of the Secondary System as it was in July 2021.
Loudspeakers
Phono Stage
Integrated Amplifier
CD Player / Transport / DAC
Network Renderer / Streaming Endpoint
Turntable
Cartridges/Stylii
Interlinks
Siltech Paris cinch (CD10 to amplifier)
Standard OEM interlink (TD1601 to phono stage)
Standard OEM interlink (phono stage to amplifier)
Loudspeaker Cables
Loudspeaker Cables
van den Hul Skyline Hybrid 
USB Cables
Audio Group Power Installation
Standard wall outlet (with standard automatic breaker switch)
Two runs of 2,5 mm standard solid core copper installation wire with 2 power distributors
Power Cables
Belden 19364 with Bals schuko and Oyaide 004 connectors
Vermouth Audio Reference
Room Treatment
R.T.F.S. Stripe
Acustica Applicata DaaD 2
See Also
For a complete overview of all the current HFA Reference equipment and accessories that are frequently used to perform reviews, see the Associated Equipment page.
For a Ranking Order of the reviewed components along with their appointed Awards, see the HFA Awards page.
For an in-depth overview of how the HFA systems developed over the years, see the HFA Audio Setup History section.