The almost complete Philips CDM range of Swing Arm CD Mechanisms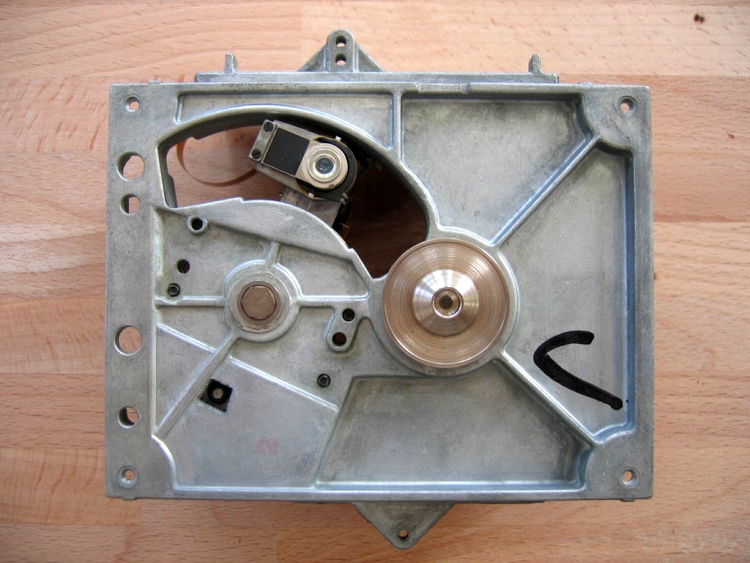 When CD was introduced around 1982, Philips' CDM transports were made extremely well, to the point of being almost over-engineered
Not only Philips and Maranz used these transports: various other players were outfitted with these massive cast-iron swing-arm Rodenstock glass-lense mechanisms. Today, many of these products are still around, spinning cd's as happily as before. They still produce excellent sound and as it turns out these transports are virtually indestructible. There's also an extensive review, a direct comparison between many Philips and Marantz cd players.
Whenever possible I use my own photos, but for this page I have been reliant on various sources such as the very friendly Stefan Runge, and the excellent site dutchaudioclassics.nl.
All transports in chronological order:
CDM-0
CDM-1
CDM-2
CDM-3
CDM-4
CDM-1 mkII
CDM-9
CD-Pro
---
CDM-0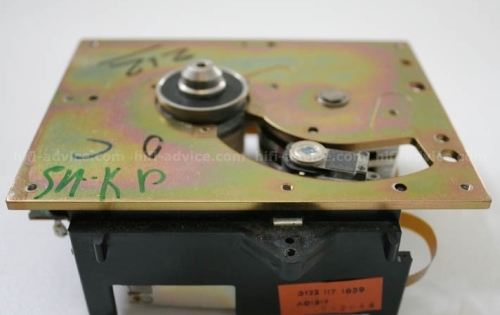 CDM 0 – The original, as used in the prototype cd player called "Pinkeltje". only shortly used, alledgedly due to difficulties in mass production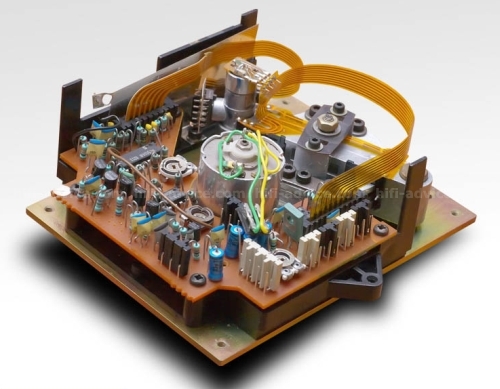 CDM 0 – slightly different from the original, probably a later type
---
CDM-1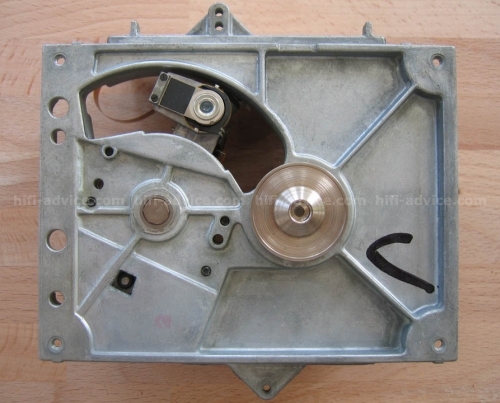 CDM 1 – The Classic, used in almost every player of the time, and many of those players, while over 20 years old, are still going strong.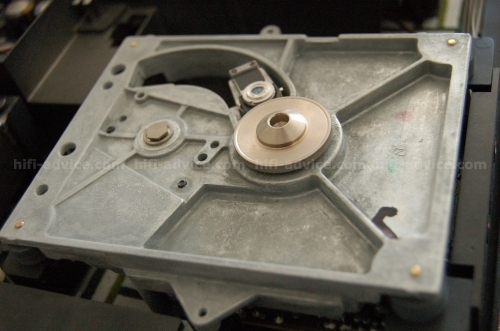 ---
CDM-2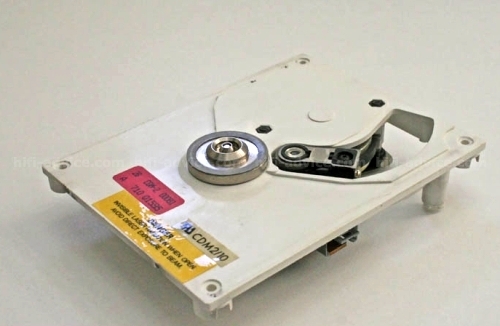 CDM 2/10 – plastic and miniaturisation. I've heard only two players with this transport and both sounded way more average than the ones with the CDM1 transport. Coincidence? Or proof that the transport matters more than many people want to believe? The rare CDM2 was a white resin-cast version of the CDM1 v3.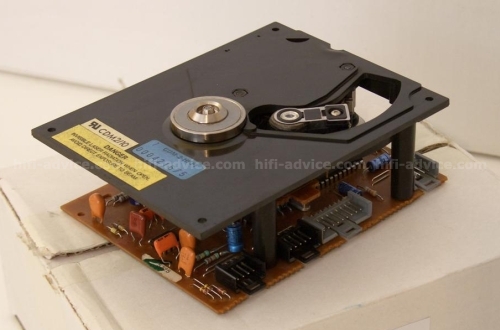 ---
CDM-3
Lightweight and originally designed for use in car audio but apparently the CDM3 was also used by Studer and Luxman.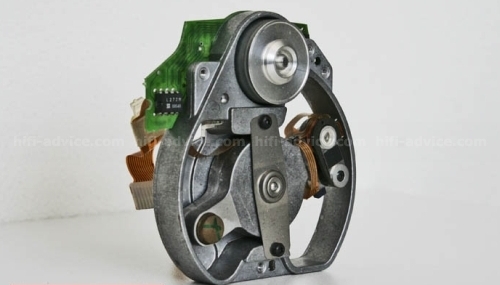 ---
CDM-4
CDM 4/11
CDM 4/18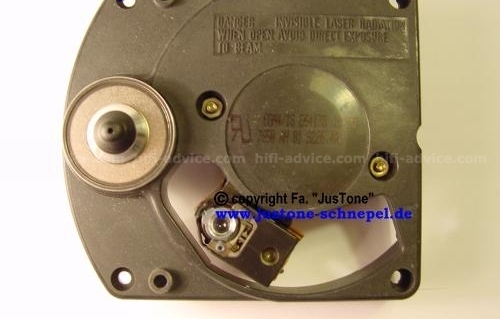 CDM 4/19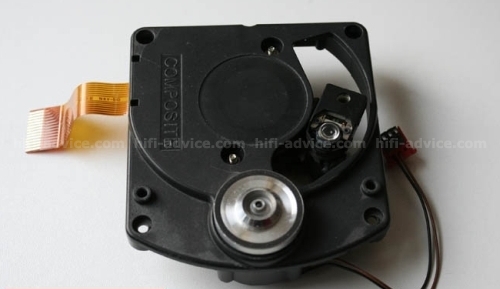 CDM 4/25
CDM 4/31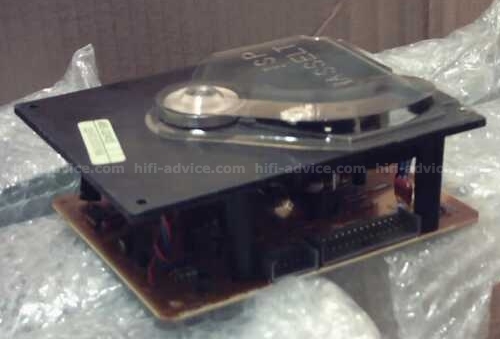 CDM 4/36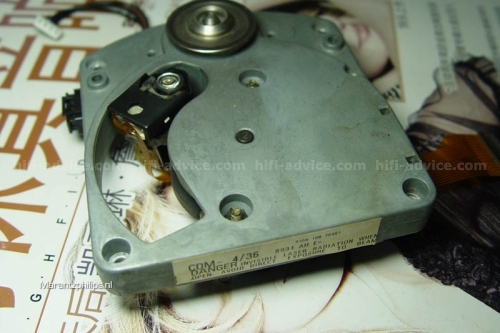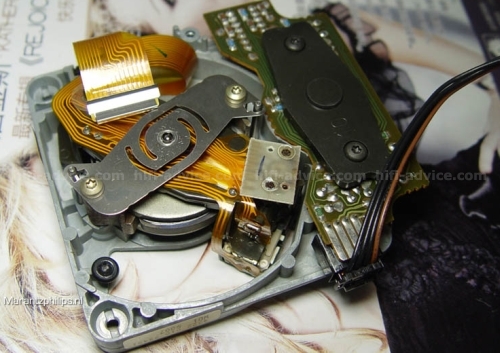 CDM 4/53
As you could see above, the CDM4 was available in many variants, and I probably don't even have all models listed here. Most CDM4 models were made with a composite resin top plate although there were also models with cast top plates such as the CDM4/53 and the so-called CDM4D. The CDM4/19 was named CDM4M by Marantz Japan; it is the cheaper version of the diecast CDM4MD.
---
CDM-1 MKII
What few people know – myself included, not even me prior to being contacted by the very nice German guy Stefan Runge, is that the CDM1 MKII is actually a CDM4/26: a pimped up version of the much lower standard CDM4. Glass lense, Hall motor and metal basis. But nevertheless, still a disguised CDM4. This is apparently the reason that CDM1 drives long outlast CDM1MKII drives, as seemingly evident from all CDM1-based player from more than 20 years ago, still spinning. The CDM4 v1 was named CDM1 Mk2 by Marantz Japan.

From left to right: CDM4/16, CDM4/26 (AKA CDM1MKII) and CDM1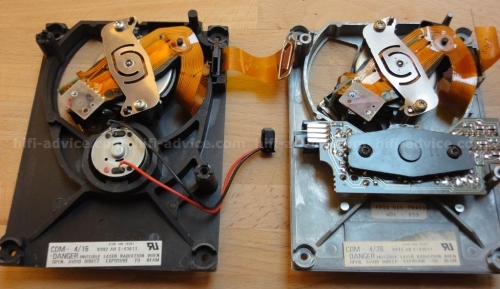 From left to right: CDM4/16 and CDM4/26 (AKA CDM1MKII)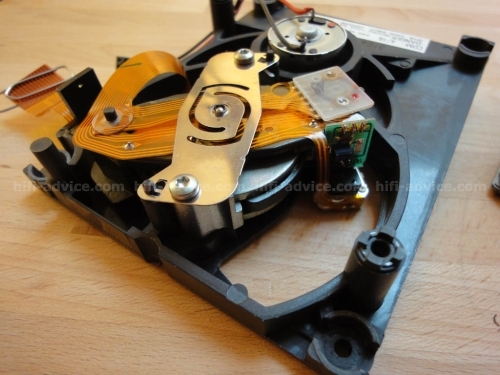 Seek the differences: top: CDM4/16, bottom: CDM4/26 (AKA CDM1 mkII)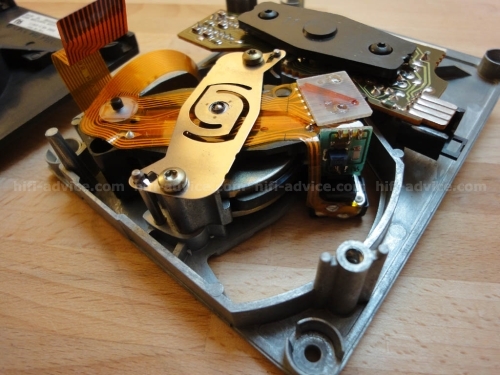 ---
CDM-9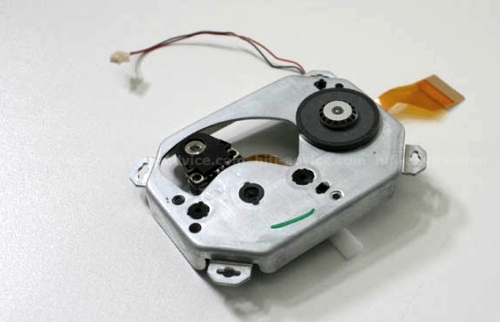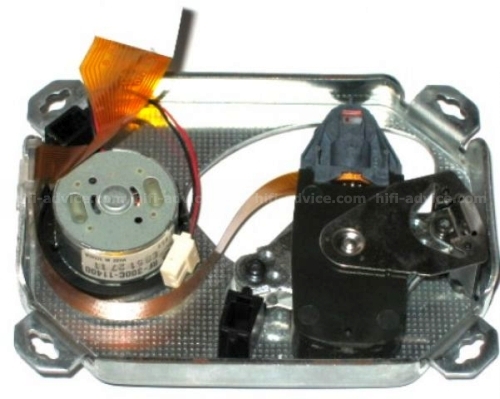 ---
CDM-9 Pro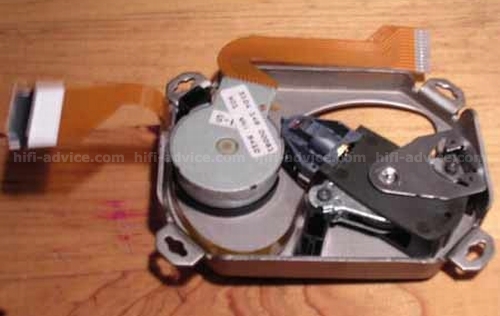 The Philips CDM9 was the last Philips single-beam CD drive mechanism. Thereafter, they switched to the 3-beam linear tracking system adopted early on by Japanese manufactures. Philips chose a linear tracking construction that moved the optical lens block in a straight line because computer CD-ROM drives requiring high read speeds were in demand.
---
CDM12-Pro AKA CD-Pro (and CD-Pro 2)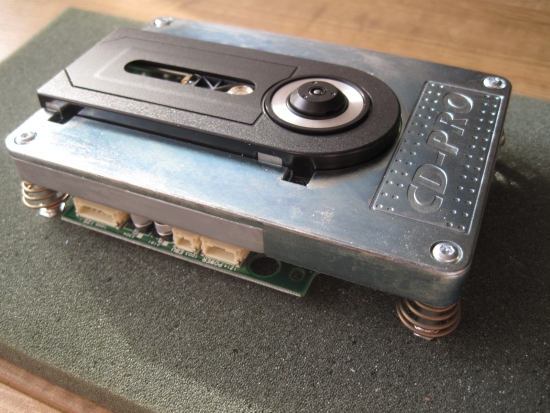 Variants include CDM12, CD-Pro, CD-Pro2, CD-Pro2M and CD-Pro2LF. If I'm not mistaken, these modules contain a modified CDM12 with a more durable motor on a better chassis. But I could be wrong about that.
All modules include integration of all related music playback tasks, making it a plug and play module. And probably a more durable motor. Currently (2011) still popular amongst do it yourself enthusiasts and highend cd player manufacturers due to its integrated functionality. You can buy a CDM12 complete with servo, audio decoding, display driver and remote control functionality. (although it is no longer available through the official channels now in 2016)
CDM12 Industrial
Very successful in the high-end audio market, because of its excellent ability to retrieve digital audio data and because its very good sound quality; in the jukebox market too, because of its robustness and reliability.
CD-Pro and CD-Pro 2
Pin-to-pin compatible with the CDM12 Industrial. The main difference lies in the type of decoding device which is used : the CDM12 Industrial (Premium 6000) decoding chip SAA7345 (CD6) and digital servo chip OQ8868 (DSICS) are both replaced by the single chip SAA7372 (CD7) in the CD-Pro application (Premium 7000) and by the SAA7324 (CD10) in the CD-Pro2 application (Premium10501). Other changes are the modification of the HF front end filter for improved playability with out-of-specification discs, or the implementation of a single gear ratio for the sledge movement instead of the previous 3/1 ratio, in order to bring stable sledge movements.
CD-Pro2M
Upgrade of the CD-Pro2. The main modification is the replacement of the laser unit, which has resulted in changing the flex assembly and the mounting frame as well. The TDA1305 D/A Converter, which was used with all previous modules, has been replaced in the CD-Pro2M by a new generation 24-bit 192kHz DAC : the AK4384 chip from AKM. Of course the DAC doesn't have to be used and indeed in high end applications this onboard dac is bypassed. Lastly there is an improvement to playability: the CD-Pro2M will also read copy-protected discs, whatever the protection system which has been implemented.
CD-Pro2LF
Because of the RoHS directive introduced on the 1st of July, 2006. This directive concerns the restriction of hazardous substances in all electronic products sold in the European community, as well as in several other countries worldwide. The module has been modified to comply with this directive, and has consequently been renamed CD-Pro2LF (LF stands for "Lead Free"). The CD-Pro2LF includes all improvements brought with the CD-Pro2M module. Still, the CD-Pro2LF remains 100% compatible, electrically and mechanically, with its predecessors (CD-Pro2M, CD-Pro2, CD-Pro and CDM12 Industrial). In other words, one should be able to replace a CDM12 Industrial module by a CD-Pro2LF in its existing application without any problem. Grounding strategy has however changed since the CDM12 Industrial. The analogue and digital grounds were connected internally in the CDM12 Industrial Module. They are not connected anymore in its successors for obvious sound quality improvements. In order to optimize the performances of a CD application based on the CD-Pro, CD-Pro2, CD-Pro2M and CD-Pro2LF modules, both grounds have consequently to be connected on the user control board, in a strategic middle ground point. Finally, all these modules are based on the standard DSA interface, and the same user software can consequently be used with any of them.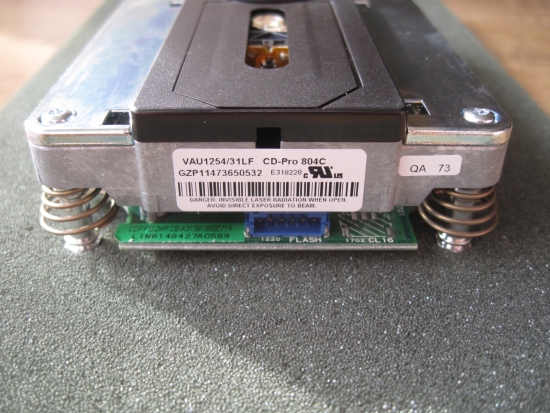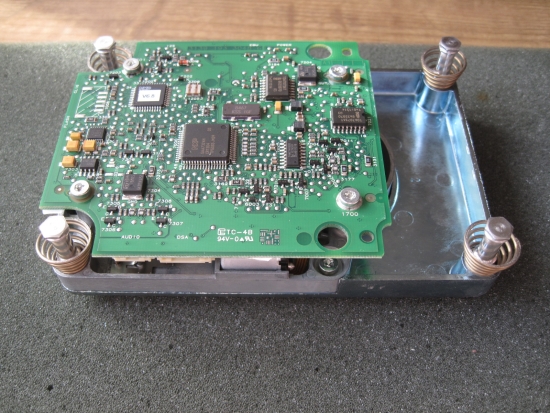 Read Also
Classic Philips and Marantz CD players compared
Inside Pics of classic Philips and Marantz CD players
Philips DAC and Transport List
Marantz DAC and Transport List
Philips timeline
Marantz timeline
CD Mechanism Masterpieces