The almost complete Philips CDM range of CD Mechanisms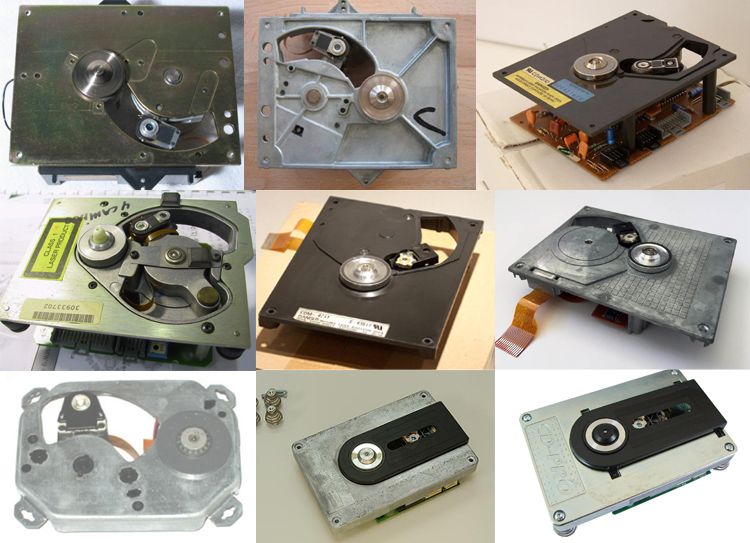 When CD was introduced around 1982, Philips' CDM transports were made extremely well, to the point of being almost over-engineered
Not only Philips and Maranz used these transports: various other players were outfitted with these massive cast-iron swing-arm Rodenstock glass-lense mechanisms. Today, many of these products are still around, spinning CD's as happily as before. They still produce excellent sound and as it turns out these transports are virtually indestructible. There's also an extensive review, a direct comparison between many Philips and Marantz cd players.
Whenever possible I use my own photos, but for this page, I have been reliant on various sources such as the very friendly Stefan Runge, various forums, the Enco website and dutchaudioclassics.nl.
The information about the mechanisms is divided over 3 pages.
---
Page 1
Featuring the following versions on this page:
CDM-0
CDM-1
CDM-2
CDM-3
---
Page 2
Featuring the following versions on this page:
CDM-4/11
CDM-4/16
CDM-4/18
CDM-4/19
CDM-4/25
CDM-4/26 (aka CDM-1 MkII)
CDM-4/31
CDM-4/36
CDM-4/53 (aka CDM-4 IND)
CDM-4/
CDM-4/
CDM-4/
CDM-1 mkII (aka CDM-4/26)
CDM-9
CDM-9 Pro
---
Page 3
Featuring the following versions on this page:
CDM-12 IND
CD Pro (aka CD Pro 1)
CD Pro 2
CD Pro 2M
CD Pro 2LF
Extra info on this page:
How to identify CDM12, CD Pro and CD Pro 2
Product Compatibility
Common Issues
Maintenance / Calibration
Enco
---
Read Also
Classic Philips and Marantz CD players compared
Inside Pics of classic Philips and Marantz CD players
Philips CD player, DAC, Filter, Decoder, DOBM and Transport List
Marantz DAC and Transport List
Philips timeline
Marantz timeline
CD Mechanism Masterpieces