CD Mechanism Masterpieces – Teac / Esoteric
Teac, the brand most famous for their VRDS drives issues their top products under the Esoteric monicker and the VRDS-Neo really is something to behold
Esoteric P-0(S)
1997-1999
Retail price 1,200,000 yen
This was Teac's all out assault at CD transports: extreme inplementation of the VRDS system. Transport used is a VRDS-0 with Sanyo SF-C93 / SF-C99 laser. I have never seen this player in real life but if my experience with the 861 is anything to go by, then the drawer mechanism will be fine. Not extremely silent, but fast enough and sturdy enough. Here it would really be the sound that counts – and the incredibly over the top looks of course. The difference between P-0 and P-0S alas is not clear to me.
Esoteric introduced the legendary P-0 as their 10th Anniversary model. The P-0 featured a unique "Lossless Sled," optical pickup mechanism providing extremely accurate data retrieval. This masterpiece was a winner of many famous Japanese magazine awards and was the pinnacle of the CD player scene at that time.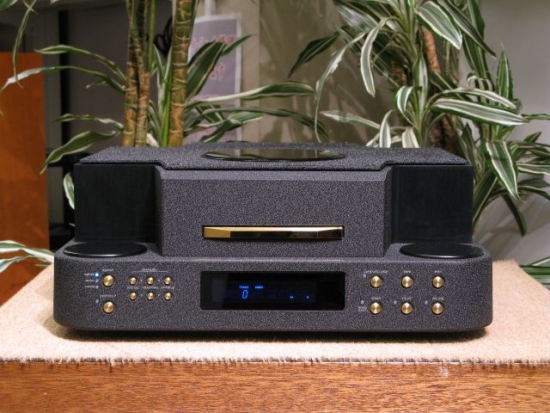 Teac P0 with blue display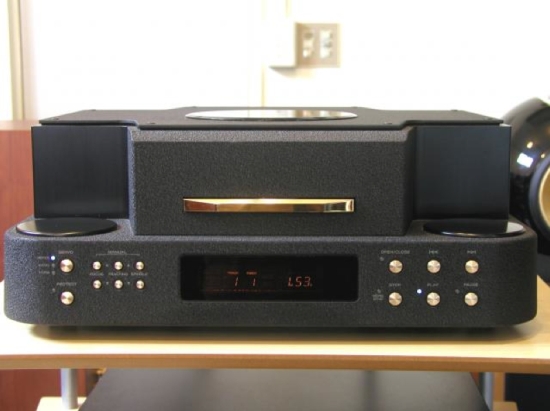 Teac P0 with yellow display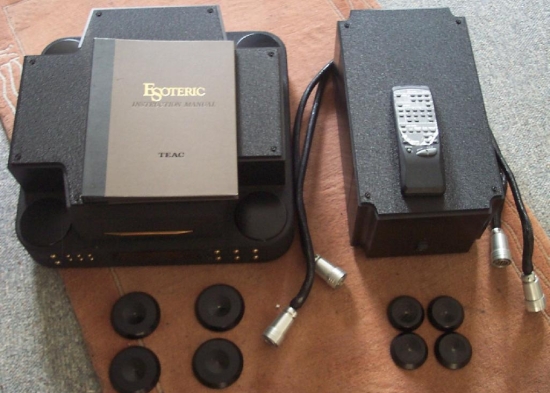 Separate power supply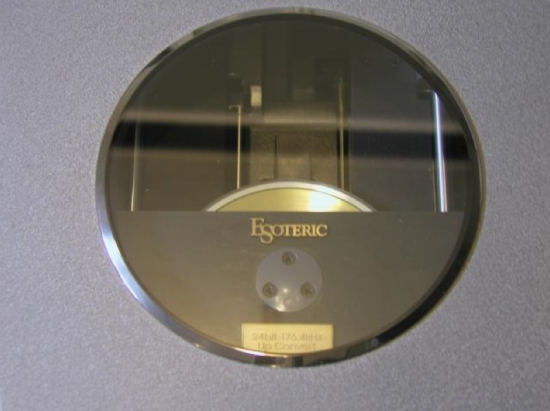 See-through display on top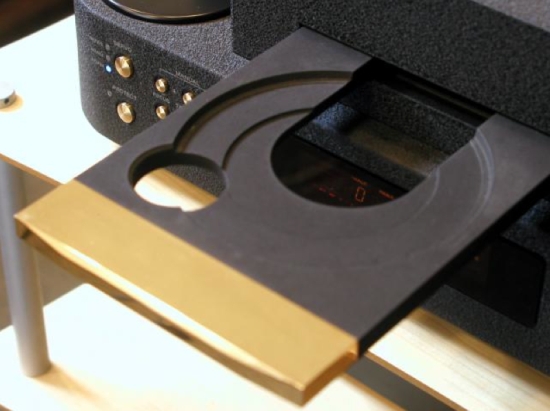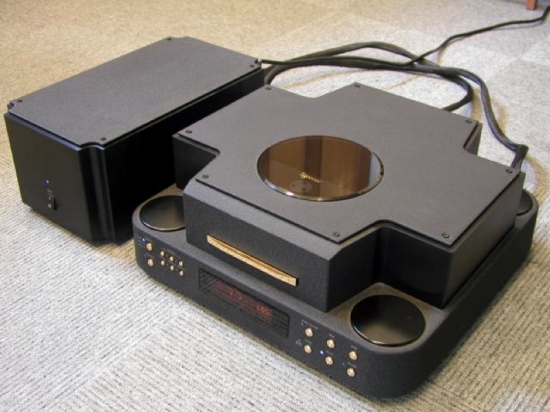 ---
Esoteric UX-1 (Multi player)
Esoteric P-01 (SACD/CD transport)
2003/2004
Retail price unknown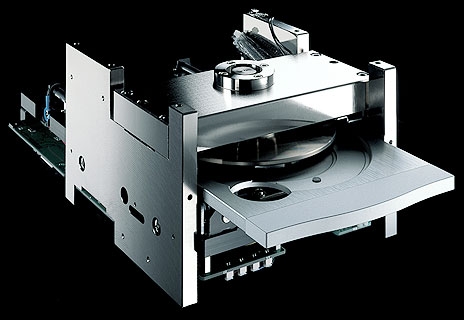 An evolution of their VRDS transport, the VRDS-Neo is the ultimate transport. The VRDS-NEO is the next generation of VRDS drive mechanisms compatible with Super Audio CD and DVD formats. Initially not available as OEM product for other manufactures, which is rumoured to have neccesitated Wadia to seek elsewhere. Naturally Teac only used the NEO in their most costly players, such as the P-01 and the UX-1.
The reference P-01 / D-01 combination system was born in 2004. The P-01 transport uses Esoteric's highest quality VRDS-NEO mechanism (VRDS-NEO – SPU3110) which evolved from the critically acclaimed X-01. To further improve performance, the P-01 is powered by a highly refined separate power supply unit. For years to come, the P-01 / D-01 system was the "benchmark" for digital source systems worldwide.
P-01 connections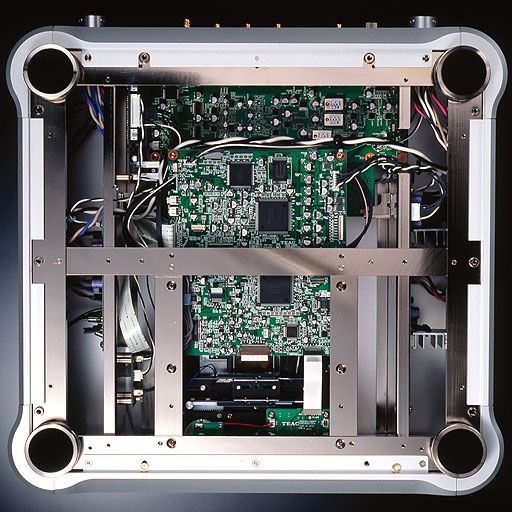 P-01 underside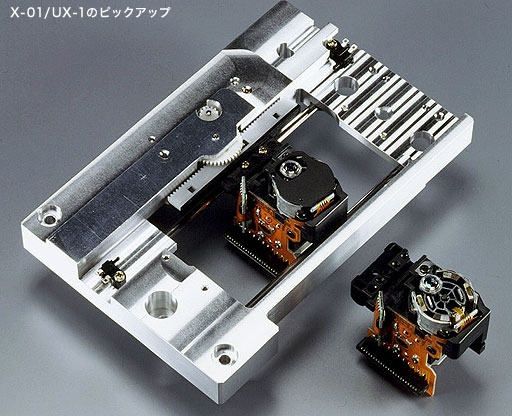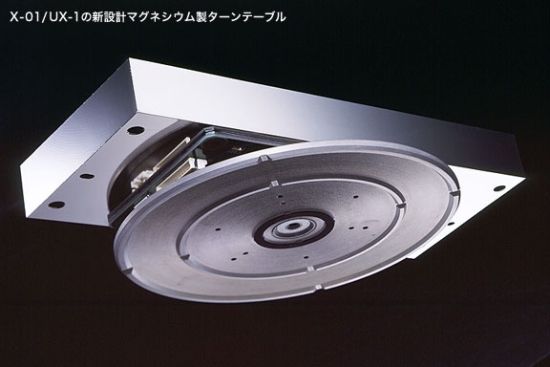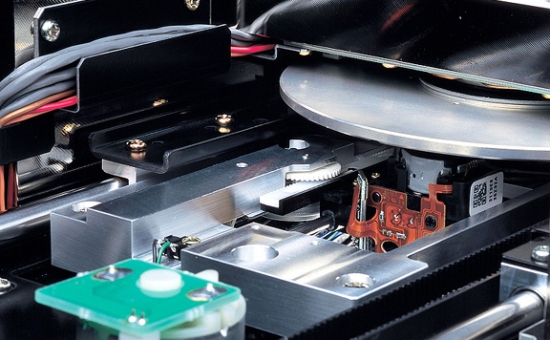 ---
Esoteric X-03 (SACD/CD)
2005
Retail price around 10.000 euro
The X-03 and UX-3 are more "affordable" versions of the all out P-1 and UX-01 yet the X-03 still employs a version of the VRDS Neo mechanism (VRDS-NEO VMK-3.5-10 – SPU3162).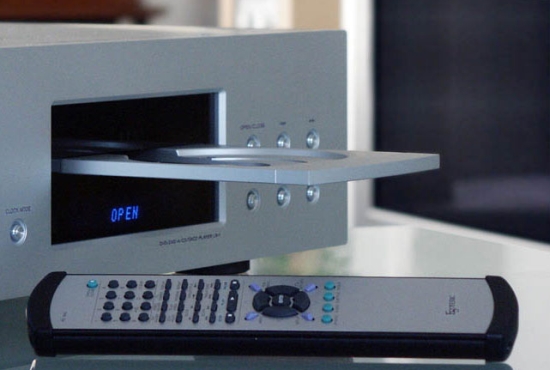 The X-03 was a guest in my system for a while and while it worked utterly reliably, I had some trouble getting used to the high-pitched whirring sound coming from the transport. The top cover is made of very thick aluminium, and when removed it seems clear that this is not only done for solidity, as the whirrrr then becomes intolerable. Soundwise as a transport into an external DAC the X-03 sounds solid and confident. A bit as you would expect a very good Wadia transport to sound. As an integrated player it was certainly good, and surprisingly not at all clinical, but ultimately not really my cup of tea. See the extensive review via the link below for more info.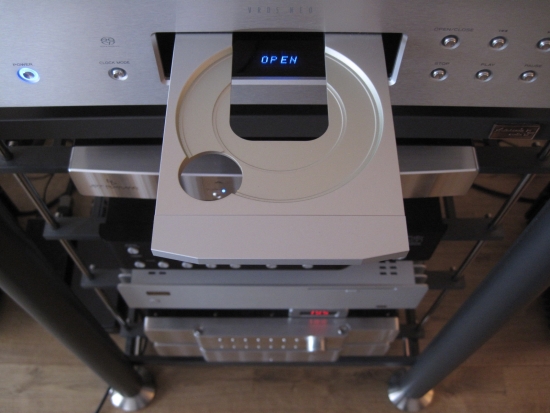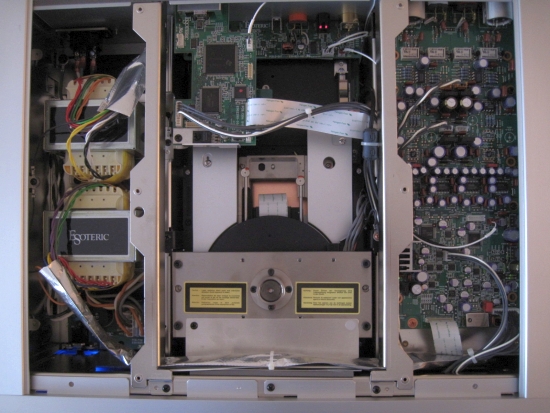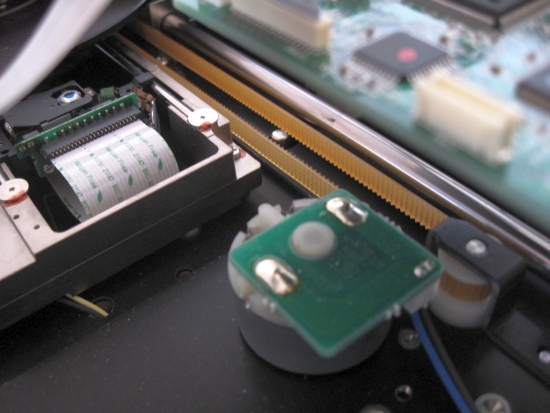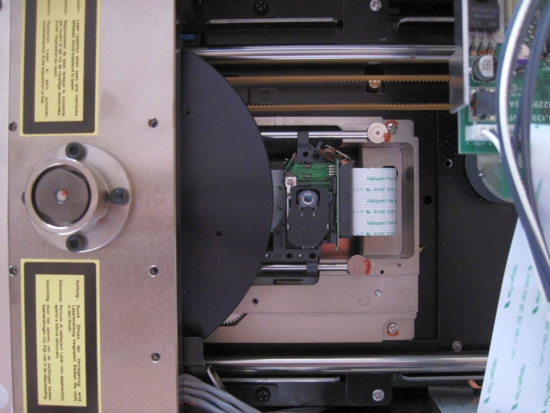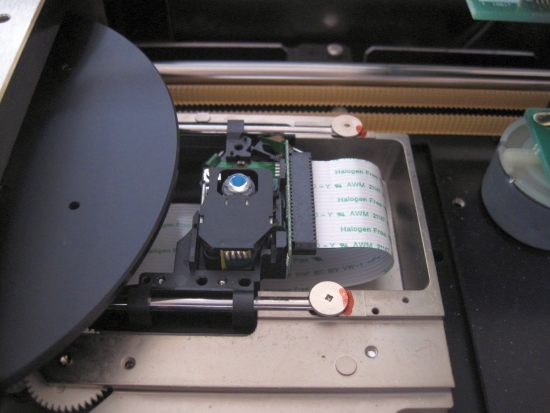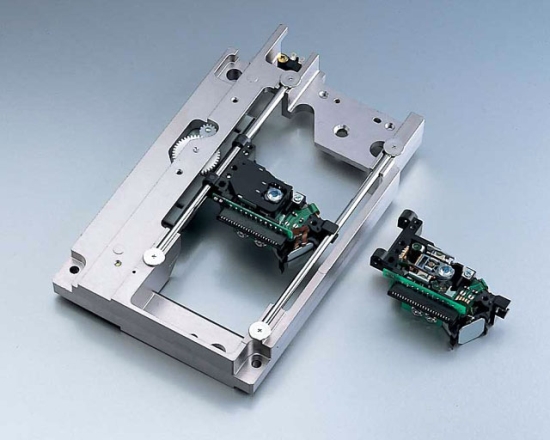 ---
More CD Mechanism Masterpieces
Accuphase
Burmester
Krell
Linn
Meridian
Marantz
Mark Levinson
Pioneer
Sony
Wadia
Also Read
The almost Complete CDM range of CD Mechanisms
Inside Pics of classic Philips and Marantz CD players
Classic Philips and Marantz CD players compared
Marantz DAC and Transport List
Philips DAC and Transport List
Marantz timeline
Philips timeline
Wadia Digital Company Special