CD Mechanism Masterpieces – Sony
This may come as a surprise but Sony has made some of the best CD transports
For the longest time, Sony and Philips were sole supplies for audio brands all over the world, and that included boutique brands. Did you know that Teac's famous VRDS transports in the 90's actually used Sony transports as their basis? And did you know that the earliest Sony transports also had swing-arms, just like Phillips' famous CDM 1's? And did you know that Sony already used a Fixed Turntable drive as early as 1982 in the CDP-5000 studio player? The XA-7ES and SCD1 et al weren't the first models using the principle, but they did popularise the system.
Sony XA50ES
1999
Retail price approx 800 euro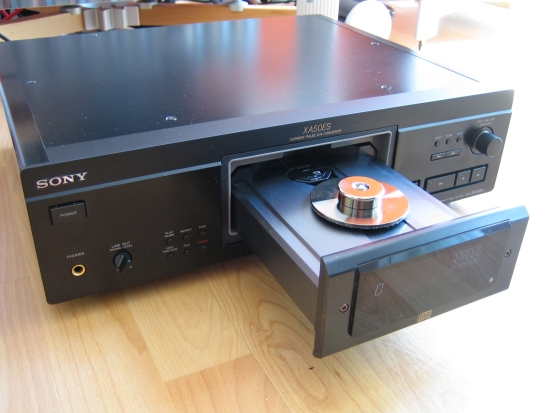 The XA-50ES is presented as a more cost-effective version of the XA-7ES, but it really is a different machine. Structure-wise, despite its very different looks, the CDP-XA7ES is nothing more than a CDP-X707ES with a different drive. I listened to the XA-7 and indeed it sounds bassier, more solid and beefy, as well as darker than the XA50ES.
The XA-50ES is an audiophile (on a budget) favorite, and rightfully so: it sounded very detailed and open and operated like a dream. Its drawer mechanism is a match for Meridian's 500 series and even Mark Levinson's no.37, 39 and 390S.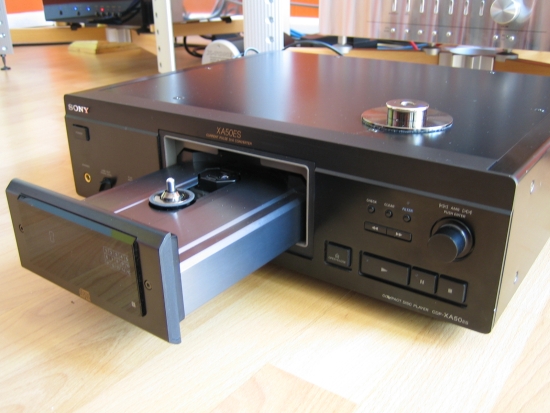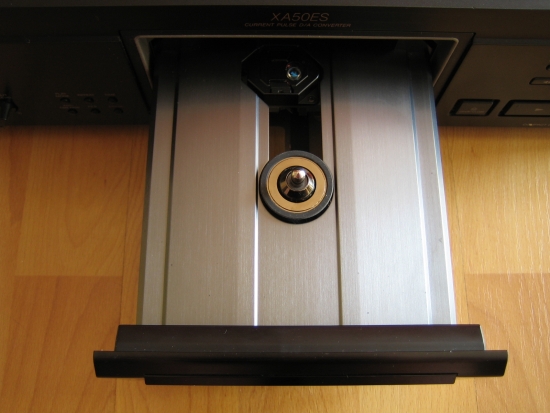 Above: XA-50ES drawer
Above: XA-7ES drawer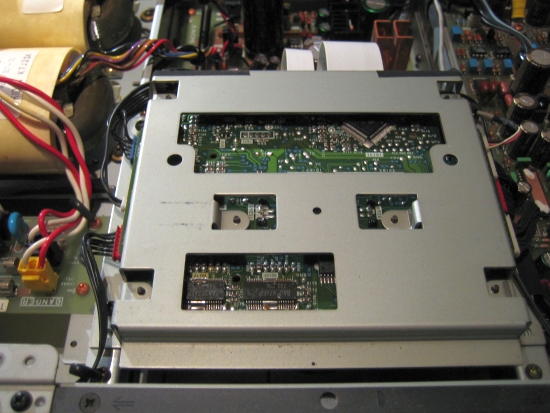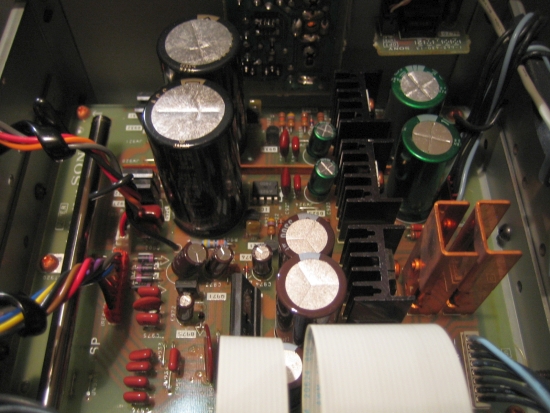 ---
Sony CDP-R10
1992-1998
Retail price 2,000,000¥ (around 16.000 euro!)
Ultimate incarnation of the Fixed Pickup Mechanism (CDM26)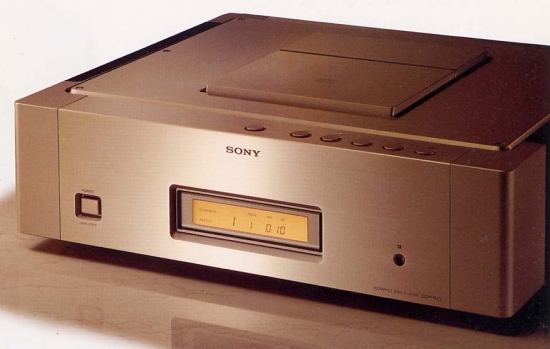 This transport is a real heavyweight at an incredible 30KG!

CDP-R10 with its natural partner the DAS-R10 DAC.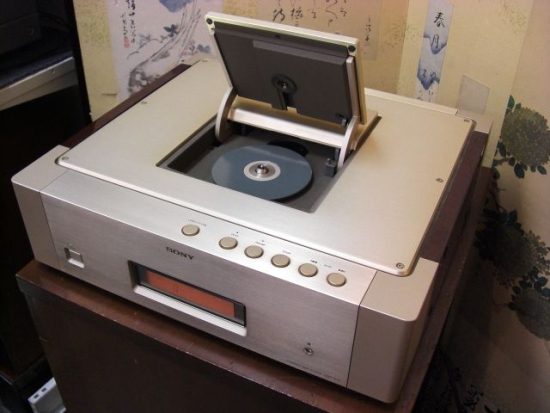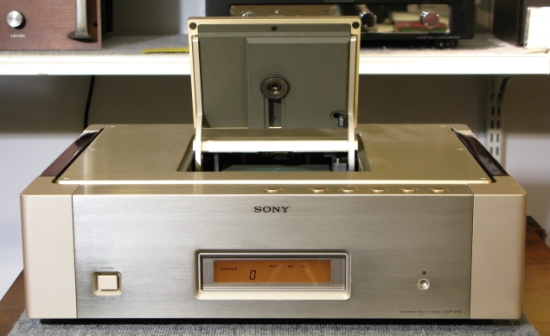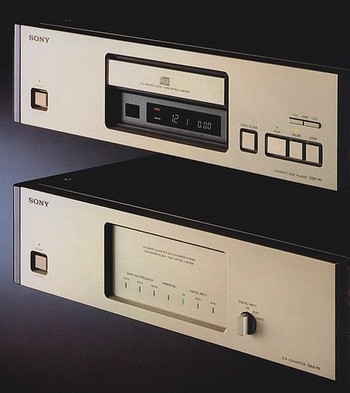 Above: predecessors of the R10: Sony CDP-R1 and DAS-R1 (17KG each). This combo was the first to use a proprietary digital connection by the name of Twin Link which carries signal and servo/synchro signals separately and in a bi-directional way.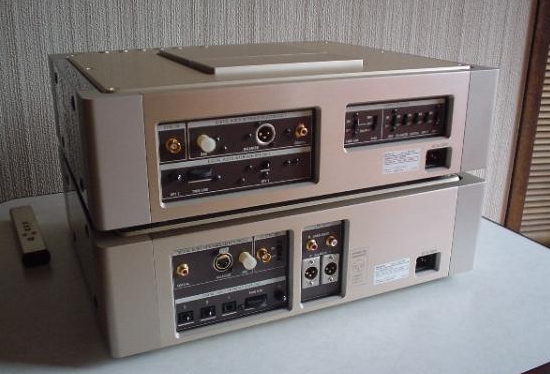 The following outputs are available: 1x BNC for DAS-R10 sync, 1x BNC, 1x RCA, 1x AES, 1x TOSlink, 1x ST Glass, and the Twin Link.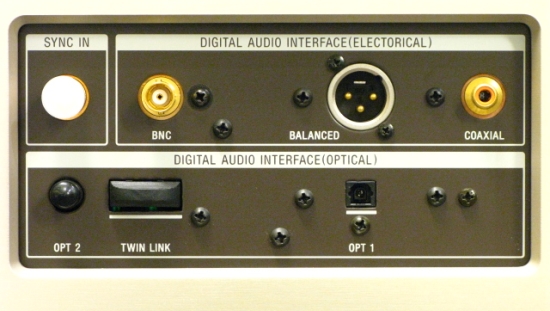 The switches enable or disable each digital output. Twin Link and sync BNC cannot be switched off. The two left switches are for the Twin Link : on/off and sync with the DAS-R10 through the BNC, AES output or no sync at all.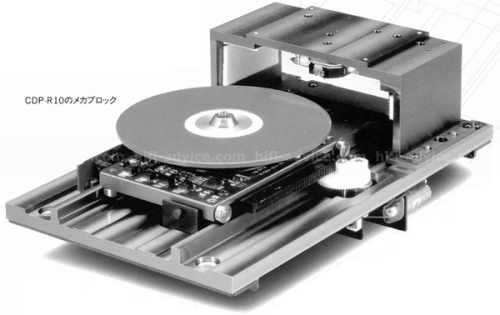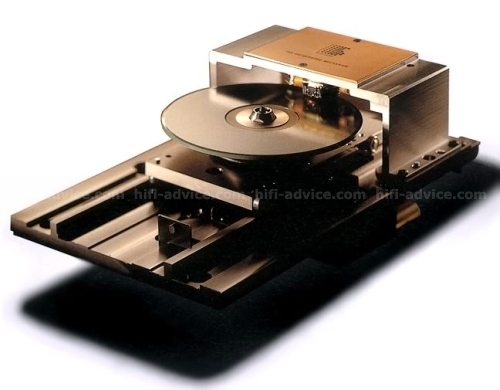 ---
Sony SCD1
1999-2004
Retail price approx 6000 euro
Sony's first SACD player – with dual pickup Fixed Pickup Mechanism.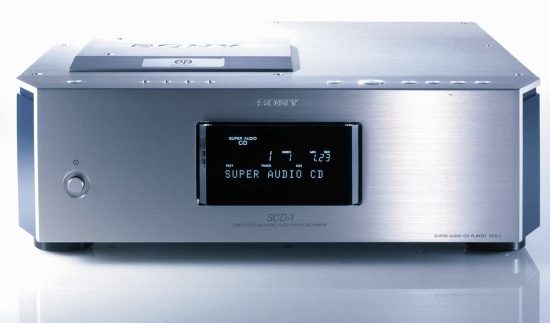 Sony wanted SACD to be a commercial success so the pulled all the stops producing this machine. Price-wise a little too expensive for many, the similar SCD-777ES made most of the sales for Sony. The SCD-1 was however much more successful than the 1992 CDP-R10 and DAS-R10.
Even if ultimately SACD didn't catch on, the machine was something of a success because even today, ten years after its introduction, audiophiles are still using the SCD1 and loving it.
Makes you wonder I guess… why didn't I try one for myself? One word: loading times. The SCD is soooooo extreeeemely slooooooooowwwwww. Really: up to one minute to decide if the inserted disk is a CD or SACD? I'm just not that patient I'm afraid.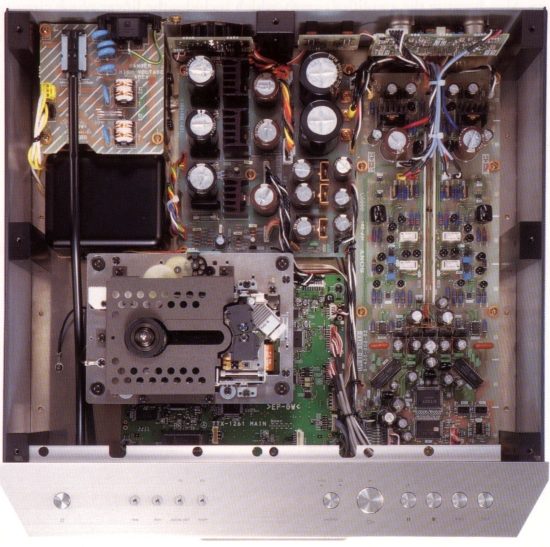 ---
Sony SCD-777ES
1999-2005
Retail price approx 4000 euro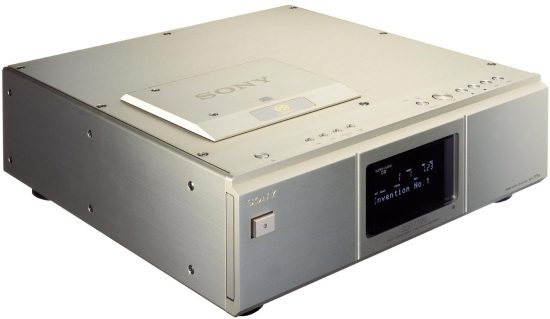 Seemingly immediately after introducing the SCD1, Sony issued the SCD777ES. In all aspects but enclosure (a little simpler, but only a little) output stage (no XLR) and perhaps details in the power supply, this is the same machine as the SCD, yet at an even more affordable price.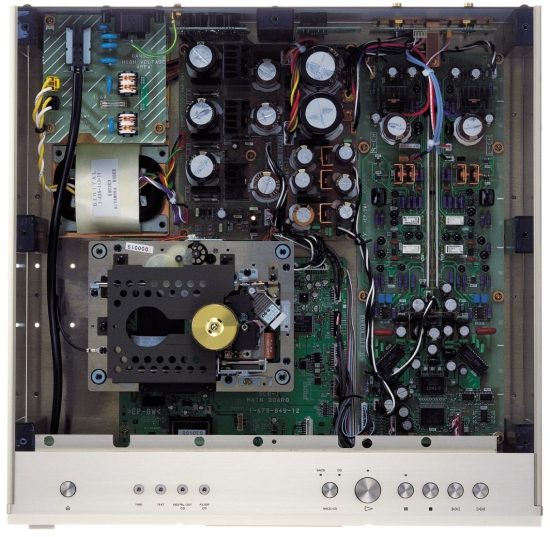 Spot the differences with the SCD1…
In closing
We may now associate the Sony brand more with TVs and Game Consoles, but they sure made some true audio gems. It seems that the days of cost effective over-engineering by mainstream brands are over, but I sure wish that one day they will return.
---
More CD Mechanism Masterpieces
Accuphase
Burmester
Krell
Linn
Meridian
Marantz
Mark Levinson
Pioneer
Teac/Esoteric
Wadia
Also Read
The almost Complete CDM range of CD Mechanisms
Inside Pics of classic Philips and Marantz CD players
Classic Philips and Marantz CD players compared
Marantz DAC and Transport List
Philips DAC and Transport List
Marantz timeline
Philips timeline
Wadia Digital Company Special