Bob Marley & The Wailers event and AFK Snelloket visit at PUUR audio, video & domotica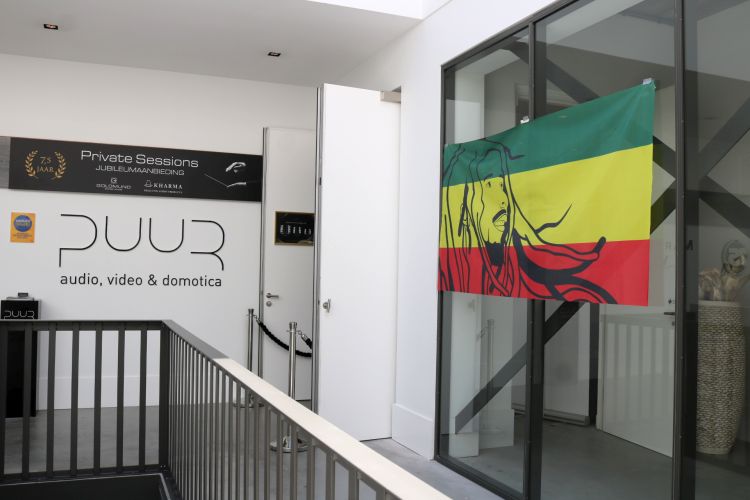 In the footsteps of the Songs of Freedom and Protest event, on July 10th and 11th 2020, PUUR audio, video & domotica organized a Bob Marley & The Wailers event. The main driver for this was the release of the legendary Bob Marley concert at the Rainbow all the way back in 1977. Just recently Qobuz added a 24bit/96kHz version of this recording which allows Qobuz users to experience the recording as never before. Qobuz works directly on any device with pretty much any operating system but is also built into various hardware and software streaming solutions. At PUUR, Roon is used for this.
I use Qobuz myself with Roon and the integration is really great. Besides offering superb streaming sound quality not only in CD quality but also in actual High Resolution, one of my favorite functions is that Roon's automatic "Radio" function, when enabled, will select tracks from the local database as well as the Qobuz database, based on the music that was played as part of the playlist. This way, new and unknown music is fed to the listener in small, well-fitting chunks.
For the past months, PUUR had a special celebration offer of which they allocated an amount of 2000 euro for the "Snelloket" of the "Amsterdams Fonds voor de Kunst" (AFK) in order to help musicians and artists make it through the Corona crisis. Prior to the Bob Marley event starting, Annabelle Birnie, the director of the AFK Snelloket, was present to be handed over the cheque.
I was a little early to chat with the gentlemen and witness the AFK Snelloket cheque handover but later on, more listeners joined to fill up the empty seats.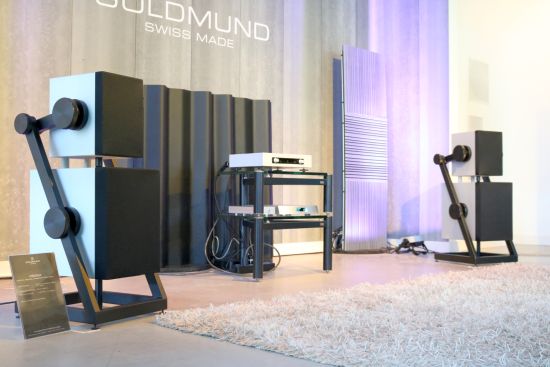 The audio system for this concert is based around the Goldmund Prana active loudspeakers, connected to a Goldmund Mimesis 11 hub via Goldmund Lineal S/PDIF cables which with music coming from the Lumin U1 with external power supply, connected via an AudioQuest Diamond USB cable.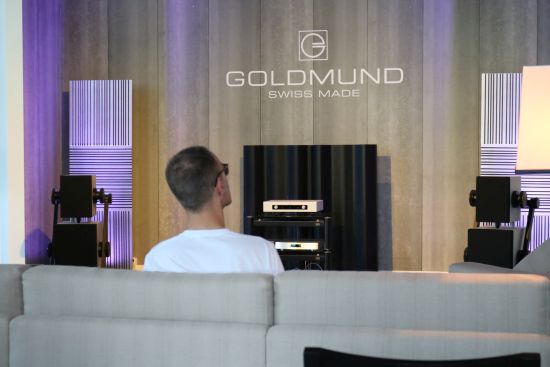 All Goldmund speakers can operate wirelessly with no problems but they will then resample to 44kHz. Given this particular recording's high definition, a cable connection was preferred.
Here's Annabelle Birnie of the AFK Snelloket, being handed the cheque by Robert Brijde and Daan Vreeswijk of PUUR audio, video & domotica.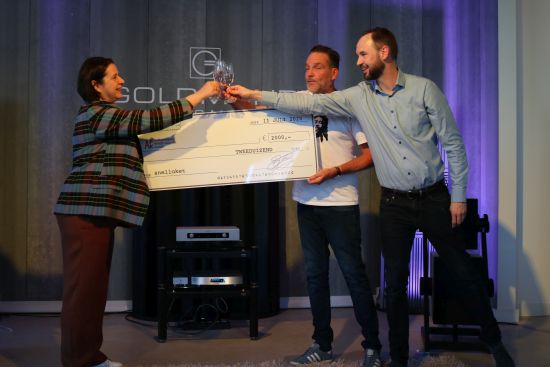 Cheers!
PUUR audio, video & domotica – Daan Vreeswijk & Robert Brijde
Website: puuravd.com
Showroom location:
Skoon 80
1511 HV Oostzaan
Phone: (020) 722 09 05
Read Also
PUUR AVD Company Special
MBL show at PUUR AVD
Goldmund Telos 590 review
Goldmund Satya review
Goldmund Brand Store Opening with Maya Fridman
Goldmund Telos 7 with Kharma Elegance DB7
Goldmund Telos 7 with Kharma Elegance S7 Signature