Audio Show Alkmaar 2020 – The end of an era
Unlike my normal show reports, this time, I will focus on the organizer rather than on the exhibitors. My report below is only a cross-section of the systems that I liked most and it is in no way intended as complete coverage. Mostly, my aim for this article is to honor Ben Hoedjes for his 20 years of presence in the audio business.
On the weekend of February 29 and March 1, it was finally so far: the very last Audio Show in the AZ Stadium under the direction of Ben Hoedjes. After he had indicated earlier this year that he would stop with Studio Alkmaar after 20 years in the business and has since been having a big sale, it was recently announced that his involvement in the AZ show is also coming to an end. Not that it was an easy choice. Letting go is difficult and thinking about it makes Ben a bit melancholic.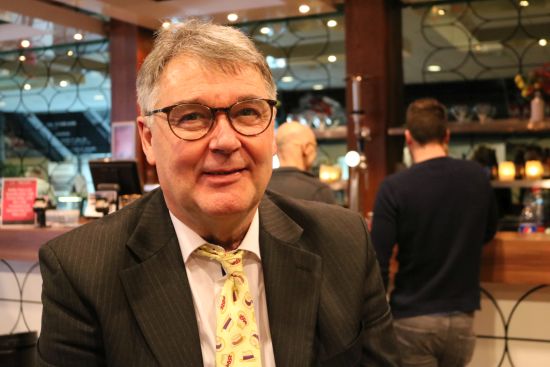 But there is no doubt on his mind: Ben wants to retire in order to get to all the things that always had to be postponed in favor of work for the store and the show. Speaking of which, the Alkmaar Audio show has been around for 12 years. Man, how time flies. Originally starting with a single floor, the show grew fast and by the third edition, it already occupied two floors.
Hmm… can you already smell the croquette-rolls?
It was always a very relaxing trip for me. I am also a fan of the X-Fi show in Veldhoven, but it is always so busy and there is so much to see that I always get a bit exhausted. This is a feeling I never had on the AZ show. Ben is also always so relaxed. He is 66 years old but he might as well be in his 50s. What a nice guy and absolutely not a typical seller. If you needed advice prior to a purchase, he could tell you everything you needed to know, but always without judgment and without seeming to care whether or not you went for it.
Mafico (Ayon and Bryston electronics) and Driade speakers.
Even though Hein of Mafico was not entirely content with the "bass-shy" result of the system in this particular setup, the system consisting of Driade model 3 speakers with Ayon CD-10 MkII, S-10 MkII streamer and Spirit III integrated amplifier sounded very natural with a distinct non-electronic/acoustical touch and very convincing timbre.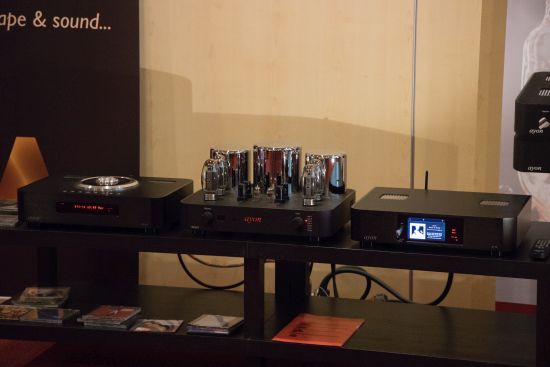 What I always liked about the show was that it was free of charge. In the crisis years of 2010 and 2011, according to Ben, nobody deserved anything in the audio, but thanks to the fact that the importers wanted to continue, the show could continue as usual even during that bad period. Ben later said that the original intention was simply to cover costs and profit did not have to be made. And that attitude has always remained. The first stop was always the central bar area where you are always tempted by the smell of fresh croquette rolls while you scan for acquaintances among the people present. And I always met one or two people who I apparently only see at this show.
When I approached him for this interview, Ben was able to tell me exactly when I was in his store for the first time and what I bought there. I think that's very special and indicative of the kind of person he is. It almost makes me a bit melancholic.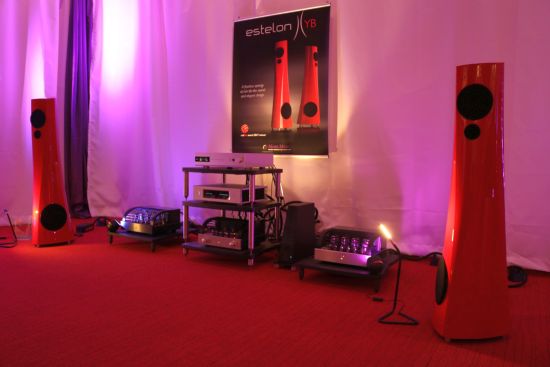 More Music with an interesting combination: Estelon YB speakers with dCS/Aurender source and Prima Luna amplifiers. Prima Luna? Indeed, a new addition to their portfolio. I have plenty of experience with the brand but have to say that the EVO400 mono amps performed beyond my expectations. The combination with Estelon sounded highly transparent and refined and well-detailed.
The building in Oterleek is for sale, to be sold as a double house, not specifically as an audio business. Could it be that a new audio initiative will develop there? Could be, says Ben, the location is well-known by audiophiles across the Benelux, but that will be up to the new owner.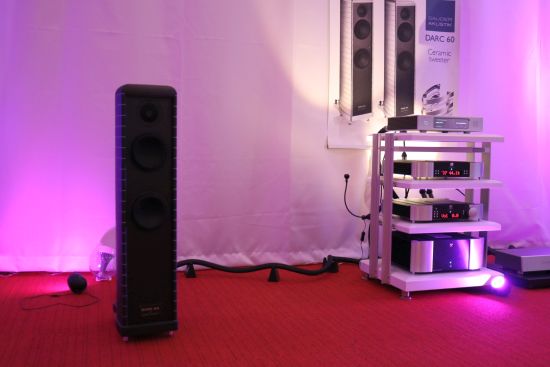 The second system in the More Music room consisted of Aurender/Moon electronics with Gauder Acoustics DARC 60. I've heard too little to form a definitive opinion but what I heard sounded open, articulate and very precise.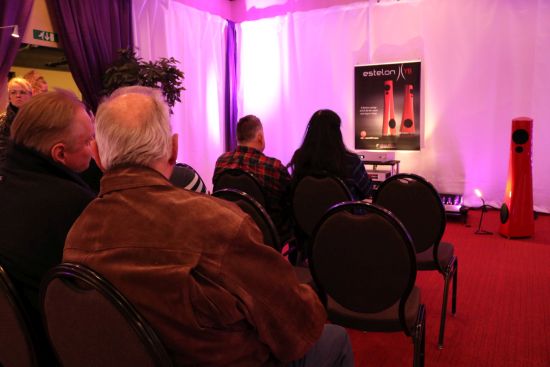 Is he now going to disappear completely from view? "It's in my blood", Ben says. That is how he recently got back into a new speaker project… In any event, taking it easy is certainly not the plan. He wants to break free from the work he has done for 20 years now to free up time for all sorts of ideas that he would like to develop further. For example, he has this plan to get an ecological foundation started and he has set his mind to realizing a train connection between Alkmaar and Egmond Aan Zee. That can easily take 10 years, but he still hopes to have that time and he wants to do his utmost to get this done. He also used to draw and paint a lot and he also likes golf. And so, Ben still has many more ideas for which he now hopes to free up time. The longer he thinks about it, the busier it gets!
Reference Sounds with Mark Levinson 5805 integrated amp, Ayre QX-8 digital hub and JBL Synthesis HDI loudspeakers with all-Transparent cabling. The sound was lively, articulate, dynamic, open and airy and, as I heard when Michael quickly queued a track that I know well just as I was about to walk out, while crispy absolutely not edgy or hard.
In any case, the intention, for now, is to keep the store open for another half year to clear as much stock as possible. If the property is sold before it runs out of stock, Ben simply continues the trade from his home. And that could take another 5 years. In addition, he will do some "specialist things" such as record players and related accessories.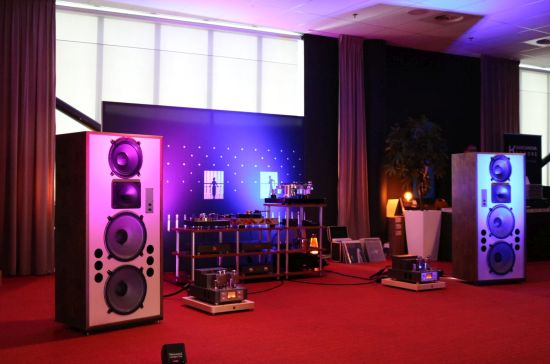 Barca Nova with Blumenhofer, Dr. Feickert, Trafomatic and lots of other gear. The sound in this room was voluptuous and big and enjoyable but not very focused or precise. No doubt this has a lot to do with the immense room but I have to say that I heard a similarly overly-smooth sound at the last iEar show. However, I should also add that many people are less focused on tightness and articulation than I am and, emotionally, the system was certainly involving.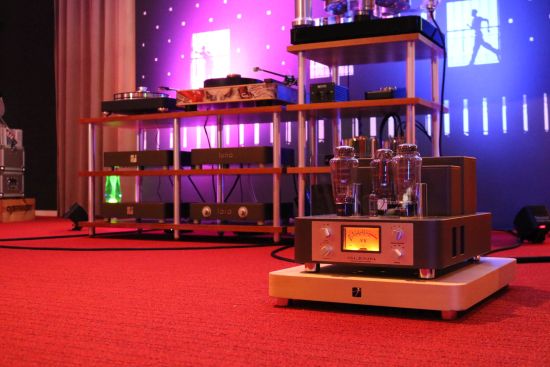 The Trafomatic amplifiers sure look fabulous!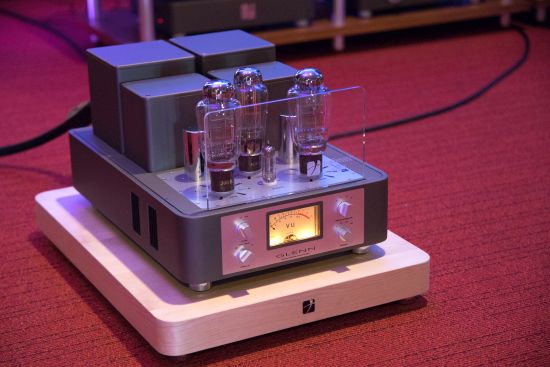 Next year, the show will continue under the name "Dutch Audio Event", in a collaboration between Hifi.nl and X-Fi where new initiatives may be developed. What kind of initiatives? This weekend there were an estimated 2000 visitors and you cannot fit more than 2500, Ben thinks. It is not inconceivable that a new location is being sought but the AZ stadion is pretty ideal and the staff has always provided very good support. In any event, Ben is happy to leave that to the new organization. Starting now, Ben will still frequent the show but only as a visitor. And perhaps as an exhibitor. You just never know…
Finally, here is Hans Audio with the absolutely stunningly beautiful Franco Serblin Accordo Essence loudspeakers (13.5000 euro) powered by the Audio Analog Maestro Anniversary amp and with a Lumin source.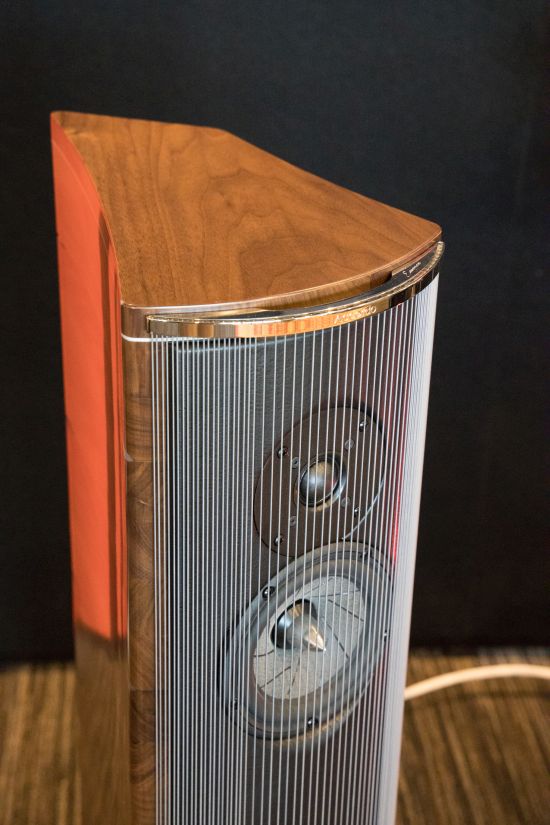 Above photo made by Niels van Marle
A while back, I've reviewed the Accordo stand mounters and thought they looked and sounded great. While interviewing Ben after the show had officially closed its doors, the boys continued playing music on this system and I could not help but notice how absolutely lifelike the piano and vocals sounded. Even when listening back to the recording that I made during the interview, it sounded like a live band was playing.
External Links
Audio Show Alkmaar
Stadionweg 1, 1812 AZ Alkmaar
Studio Alkmaar
Dorpsstraat 49, 1842 GT Oterleek