Munich High End 2019 Show Report part 5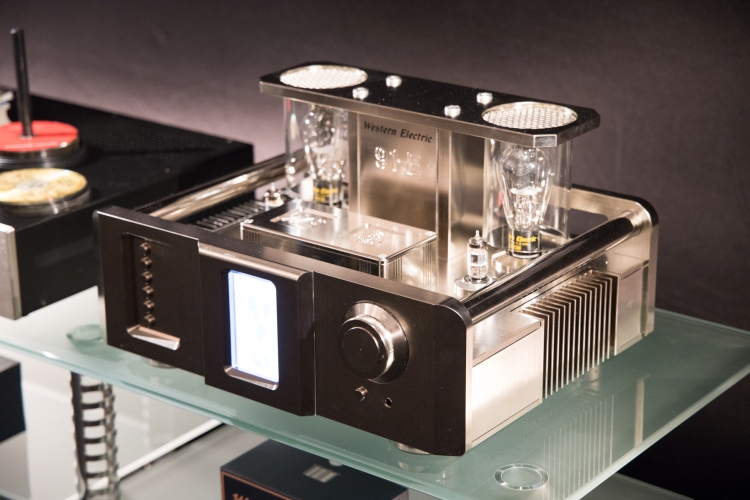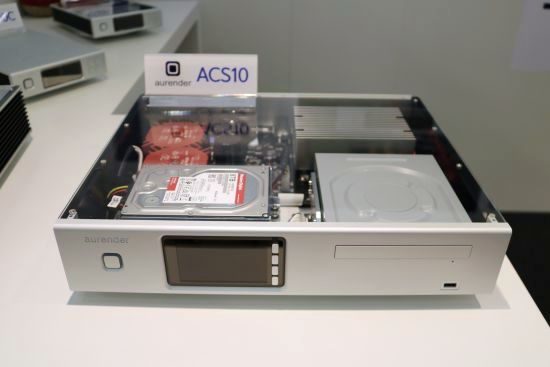 Aurender showed the ACS10 Music Server with CD ripper…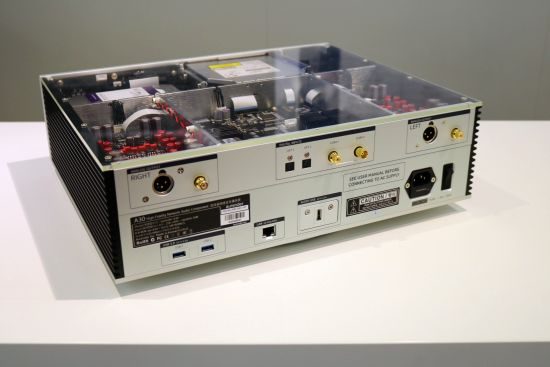 … and the A30 Music Server with built-in Ripper and DAC.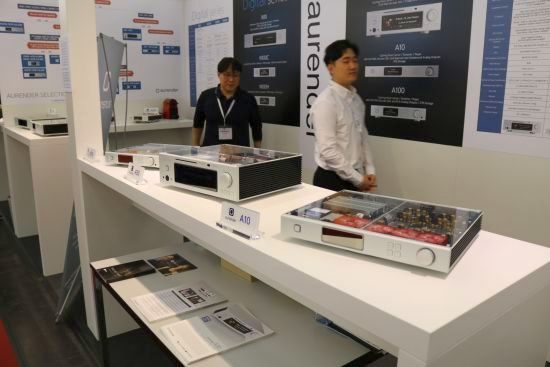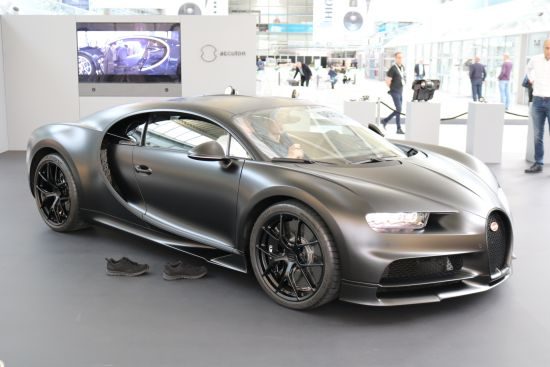 This listener's socks and shoes were apparently blown off by the sound system inside this supercar.
There's audio buddy JW pointing to the Audio Research Reference 160M, expressing the desire for a stereo version, at that point unaware of that very amp actually sitting in the back…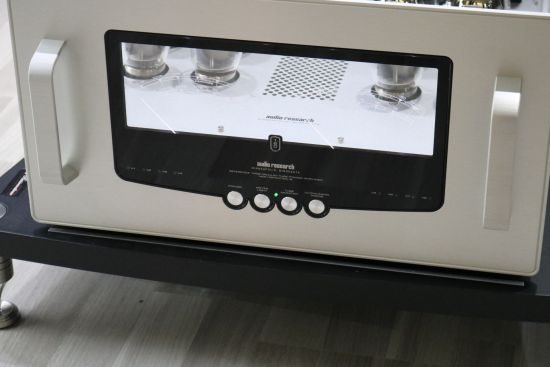 Yes, there it was: the new Audio Research Reference 160S stereo power amp with a projected retail price of 22.999 euro in the Netherlands.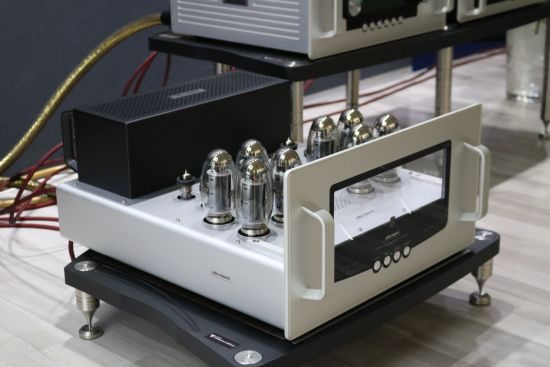 This has got to be one of the best looking tube power amps and, yes, this one absolutely needs to be added to my virtual cost-no-object want list.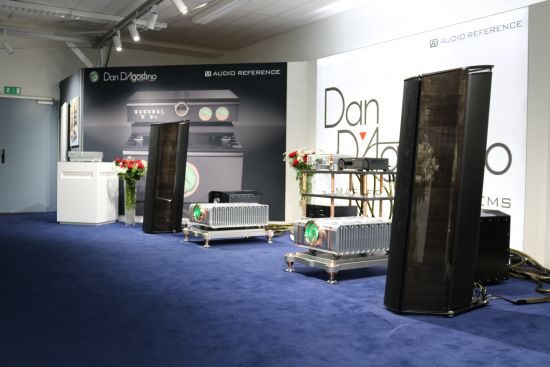 Sonus faber Aida II with Dan D'Agostino Relentless monos, not playing at this time.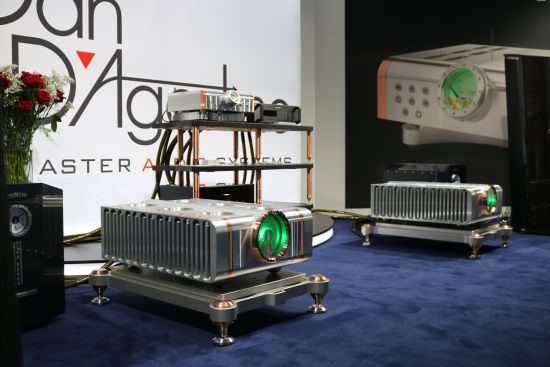 Opinion-dividers, I'm sure, but I absolutely love the styling.
Here's the maestro himself (photo by Niels van Marle)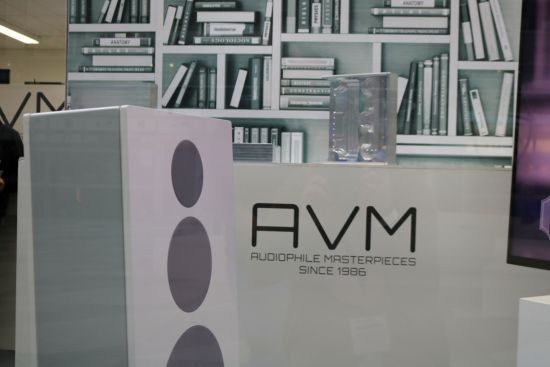 AVM showed their first speaker: the OVATION AM 6.3 with onboard DSP in what felt like an all-aluminum enclosure.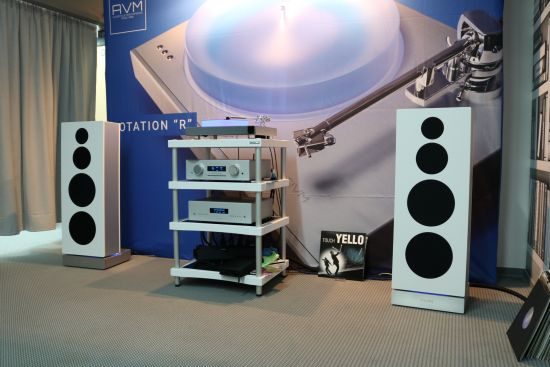 The sound was clean, tight, fast, punchy and extremely well-controlled but not very spacious, although that is likely a consequence of the narrow room in which they were set up.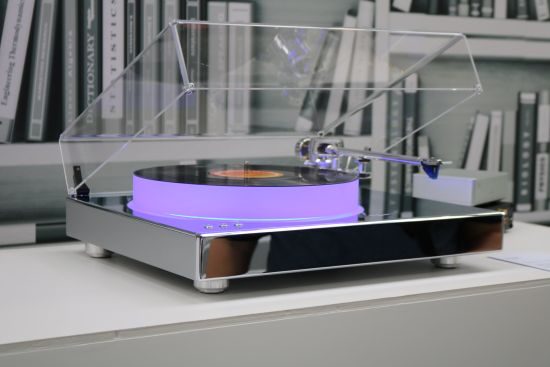 New Rotation R 5.3 turntable with proprietary AVM tonearm.
Proof that the Asian market is further expanding or simply a group of friends that happen to be in the T+A room as I walked by?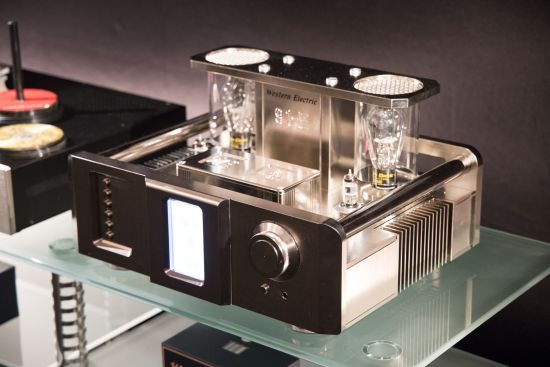 Western Electric showcased its brand new 91E, 300B-based integrated amplifier with Gauder Akustik speakers.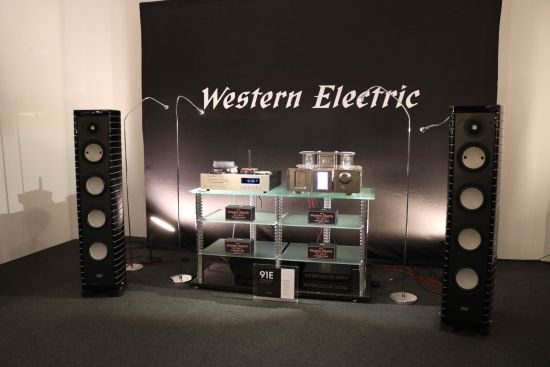 Ah, the famous 300B. Not a clone, mind you, but the actual product made by the original USA factory, mounted in the brand new 91E integrated amp by the same maker.
Just look at it, isn't it a beauty? With a full-color display that can show various things such as configurations or VU meters, single output loudspeaker terminals connecting to swappable transformer blocks specific to 2, 4, or 8 ohms and control via a tablet and a projected retail price at around 12K, this thing had me drooling and, you guessed it, must be added on my virtual cost-no-object want list.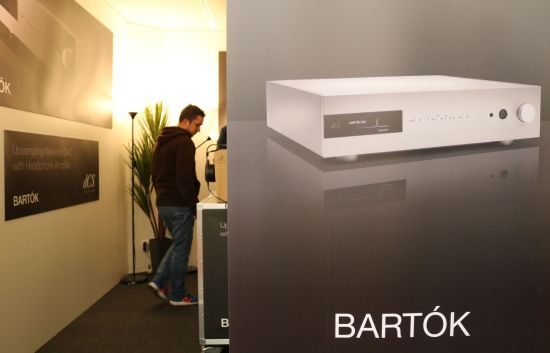 dCS had a headphone booth using their Bartok DAC and headphone amp.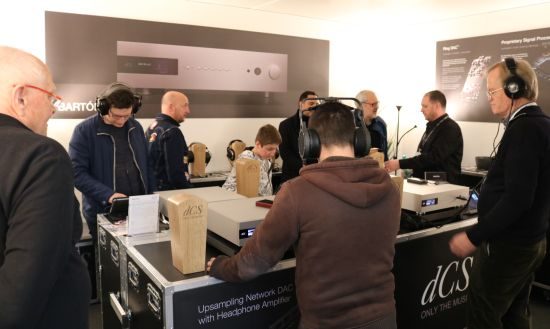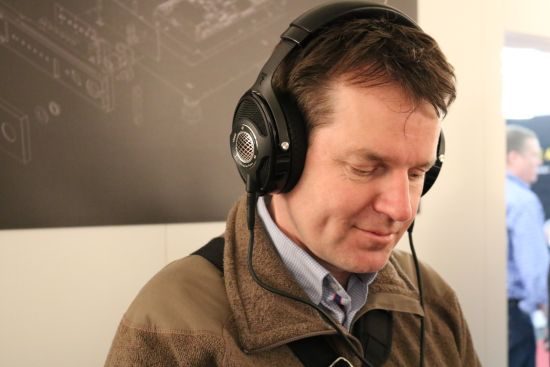 There's Niels again!
Remember Thorens? Of course you do! For some time now, they've been back with beautiful turntables such as the TD1601, but now, they've also issued a fabulous-looking reel-to-reel tape recorder! I'm not into tape anymore but I certainly like this machine's looks!
HFA Show Favorites
That's it, for the Munich High End 2019 MOC report part, at least. But we're not done yet: there's still more coverage to read: the Hifi Deluxe show at the Marriott Hotel.
Part 1 – Part 2 – Part 3 – Part 4 – Part 5
Read Also