Munich High End 2018 Show Report – part 2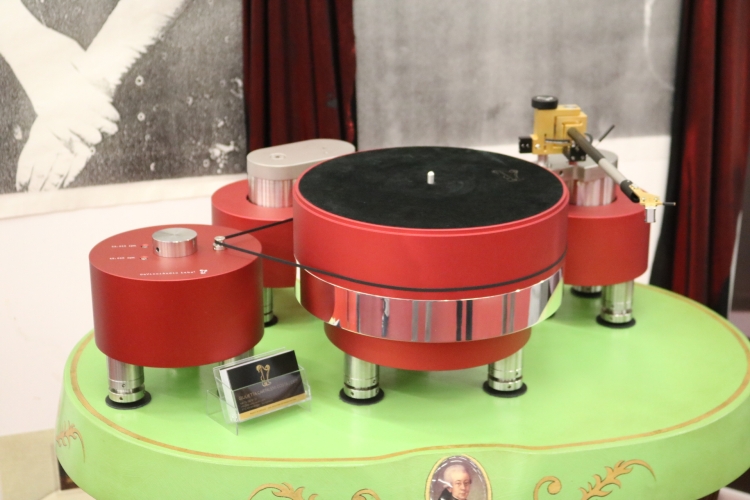 DaVinci Audio Labs on a very nice Copulare table.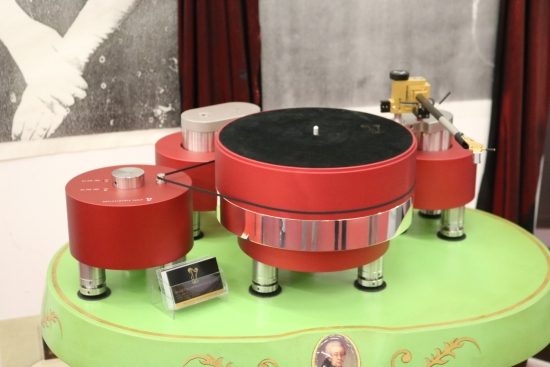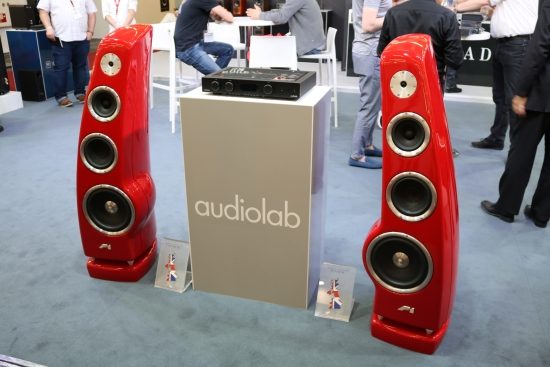 Audiolab had their once-reference speakers back on show. I must say: they still look groovy and it's as if they have just rolled off the design table.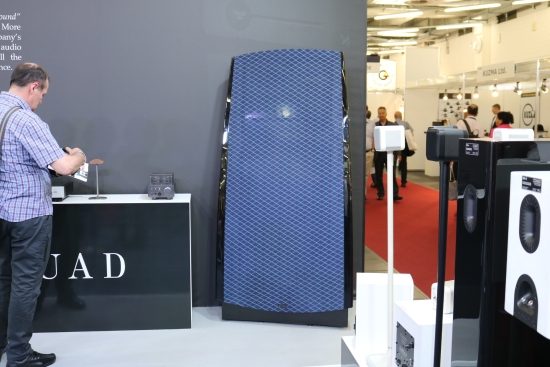 Impressively large, new electrostatic speaker by Quad.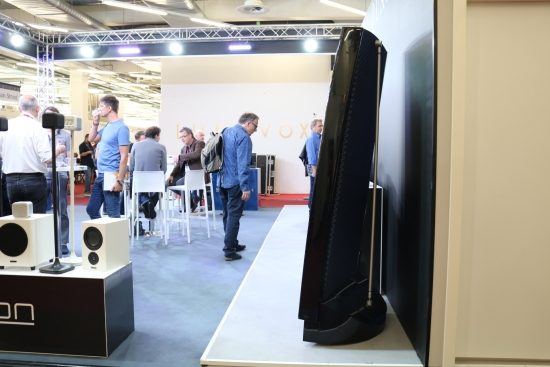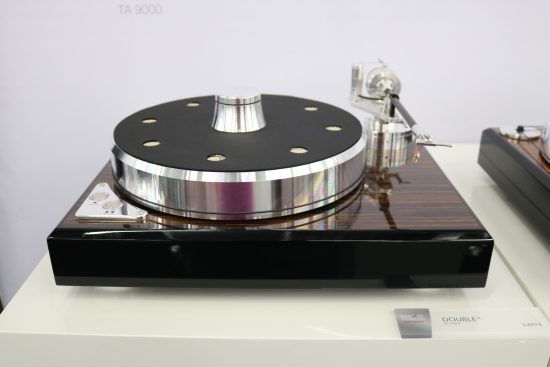 Lavishly finished Acoustic Signature Double (3500 euro)
Acoustic Signature Thunder (10.000 euro)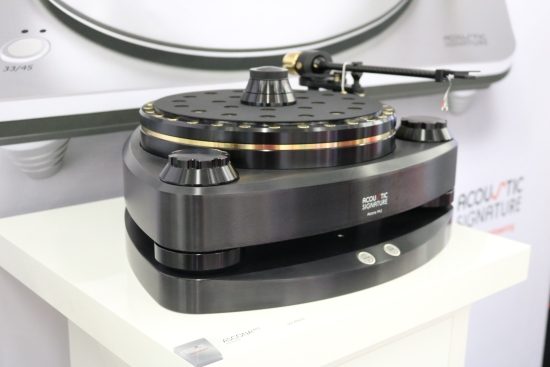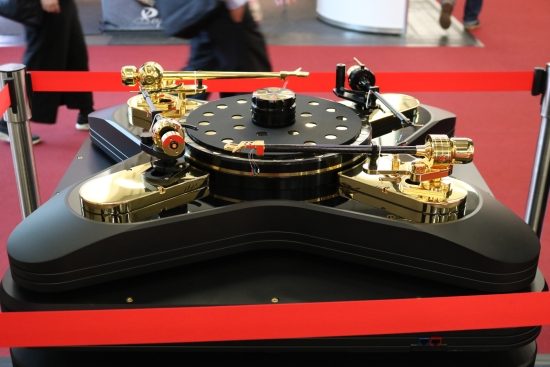 No holds barred Acoustic Signature Invictus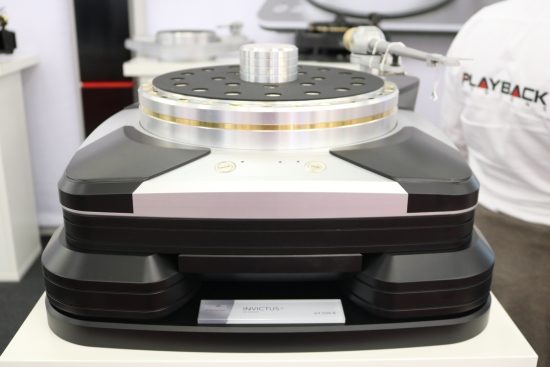 Slightly more affordable (cough 69.000 euro cough) version of the Acoustic Signature Invictus.
The ground floor had many cozy environments. Here an Audio Technica headphones setup.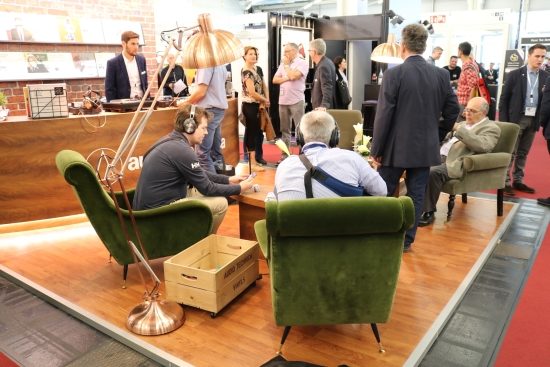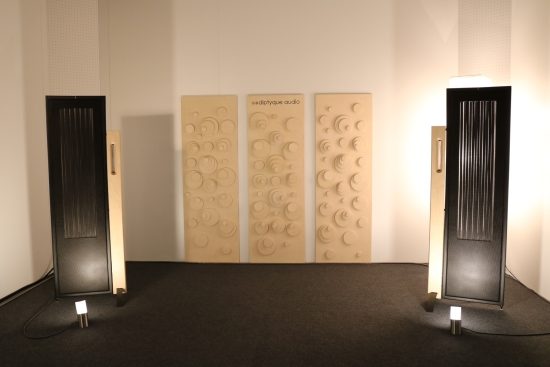 As a previous long time Apogee and Magnepan owner, I was glad to see and hear full range magnetostatics making a return.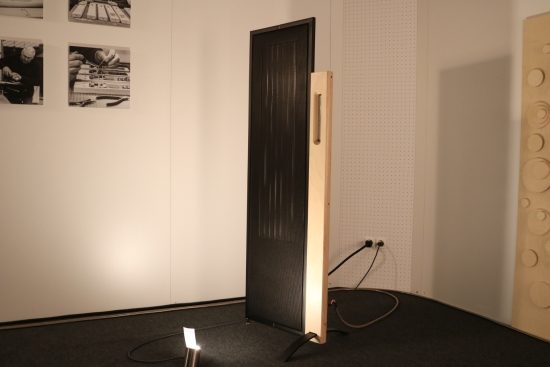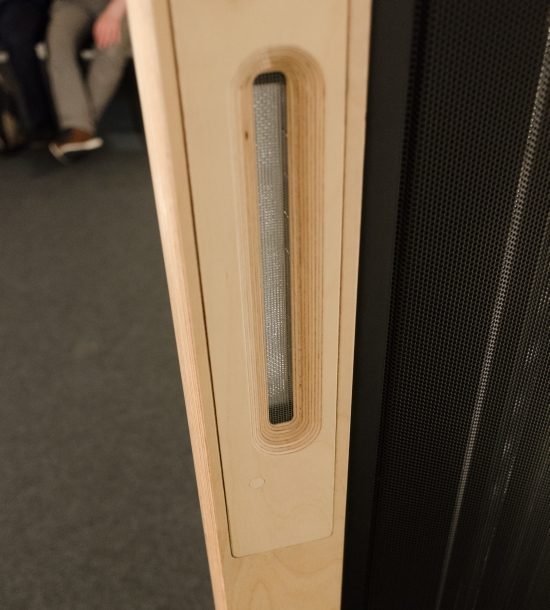 Although the bass and treble were both impressive, the crossover between the bass panel and mid/treble foil appeared a bit bumpy.
AvantGarde again went all out, this time with the top-tier Clearaudio Statement turntable, Trios and a stack of shiny bass horns.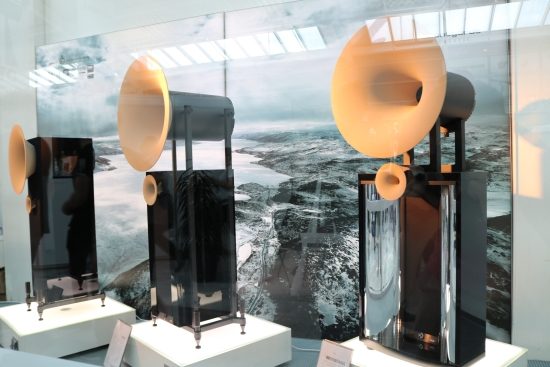 Note the new, shiny inner horn parts of the Duo's bass cabinet.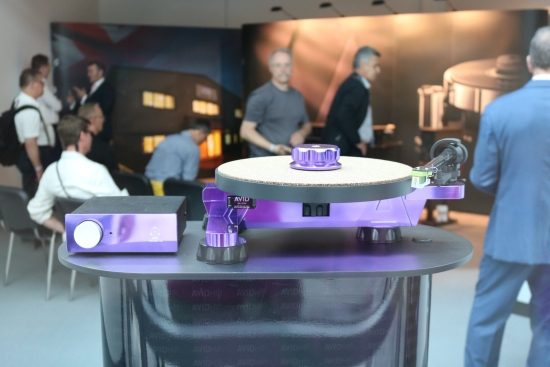 Groovy purple Avid Ingenium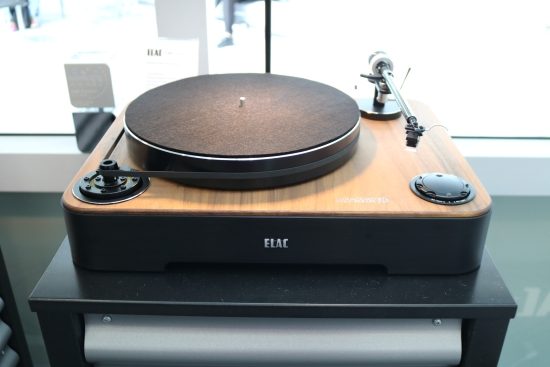 When speaker brands such as Elac start issuing turntables, you know that the Vinyl hype is all but declining.
Wilson Alexia was on demo in various systems, which is great, because that provides a fixed point that makes it easier to assess the systems's relative qualities.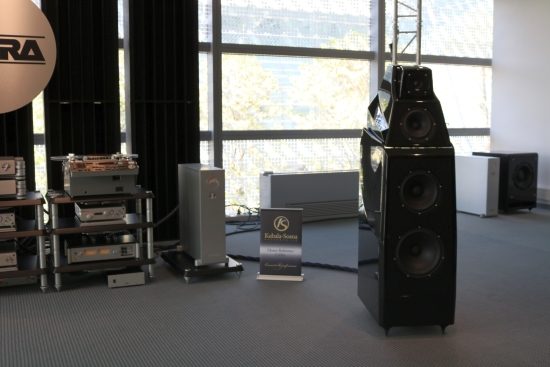 Here the Alexias were used with Nagra equipment. This system ranked very highly in my top 5 best sounding rooms.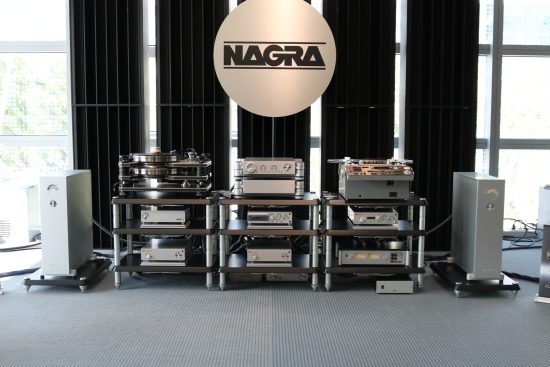 Not a coffee maker, but a new amp by Western Electric, based on the famous 300B tube.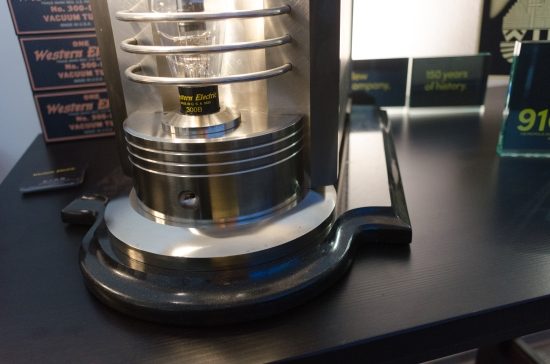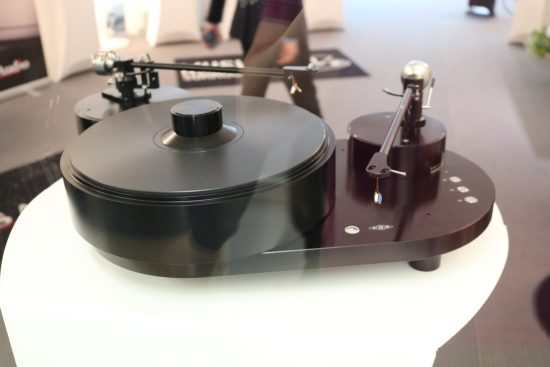 Brinkmann-inspired model by AMG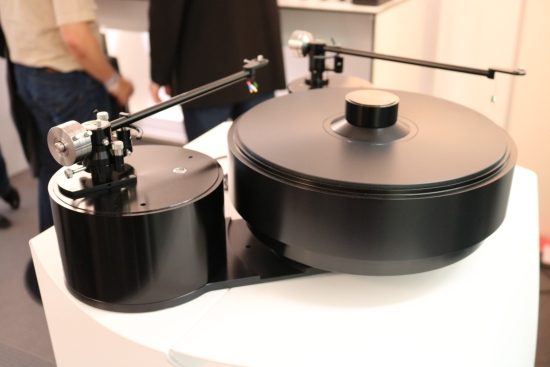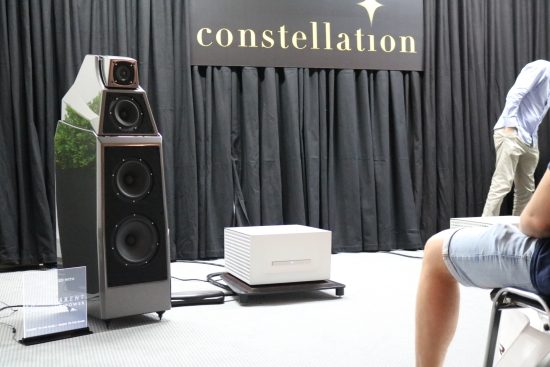 Here are the Alexias again, this time combined with Constellation Audio.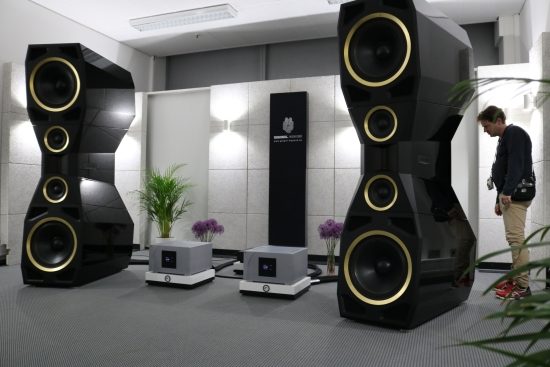 Holy guacamole, look at the size of these speakers!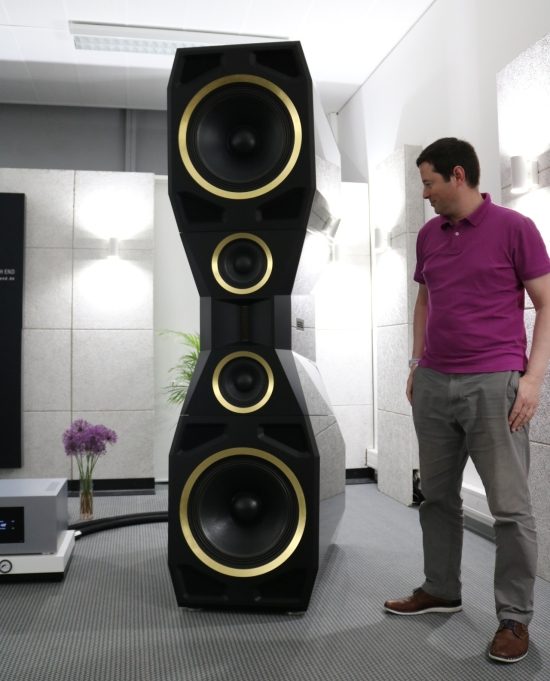 That's me, looking down on one of the monsters.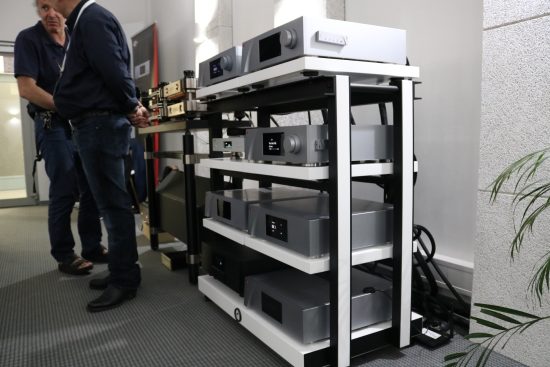 All CH Precision electronics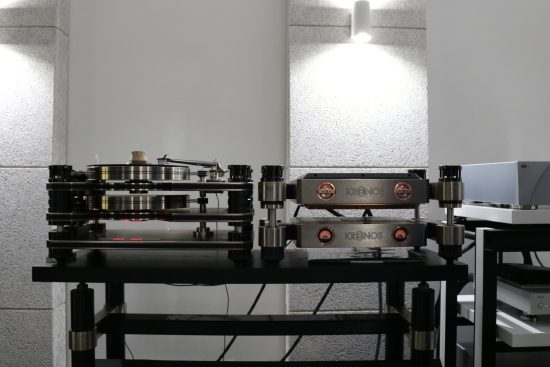 Kronos turntable with a very interesting Kronos phono stage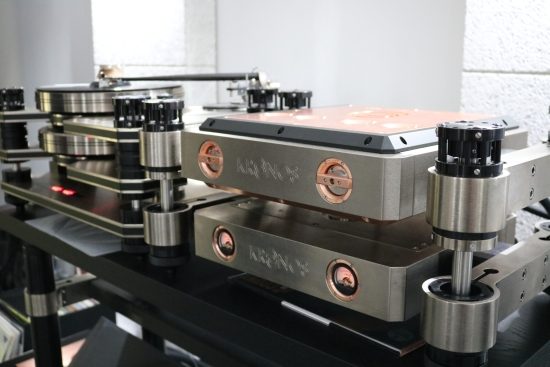 I don't know about you, but I want this phono stage, on looks alone!
Another top 5 room with great sound. This is Wilson Benesch with Ypsilon Audio amplification. Every time I hear these amps, they really impress me.
Clearaudio Statement. Need I say more?
CH Precision electronics and Stenheim speakers – non plus ultra, not only in terms of cost, in sound, too! Based on looks, one might expect boom and tizz, but this system sounded neutral, coherent and transparent in the best possible way. It ranked very highly in my top 5 best systems of this show.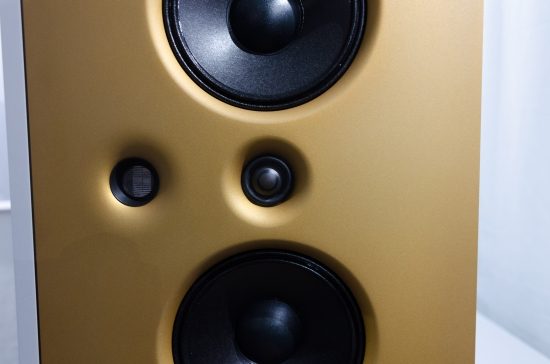 If you look close, you can see a tiny ribbon tweeter behind the left opening.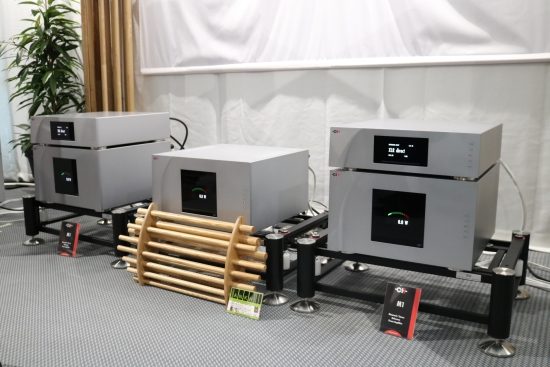 Tri-amping with three M1 amps on Artesania Aire Platforms. The top left and right components are active crossovers, belonging to the Stenheim speakers. They contain Stenheim-specified circuits with CH interfacing in a CH enclosure.
Above: almost the entire CH Precision team.
Vandersteen speakers and Brinkmann equipment
Niels had a nice conversation with Mr Vandersteen. As we learned, Richard currently lives in the US but parents actually came from the Netherlands. He understands Dutch too, so we had to be careful with the gossiping…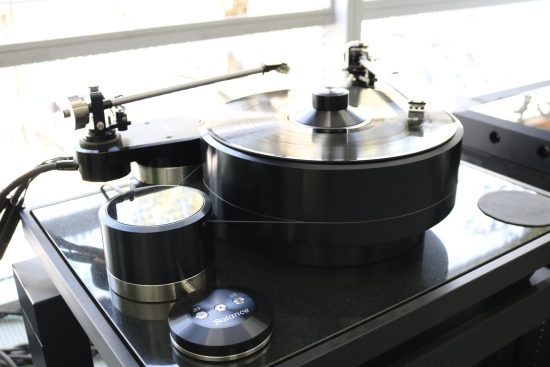 Brinkmann Balance
Very nice HRS racks with Brinkmann electronics. Alas, my camera's flash did not compensate quite enough for the strong backlight from the outside.