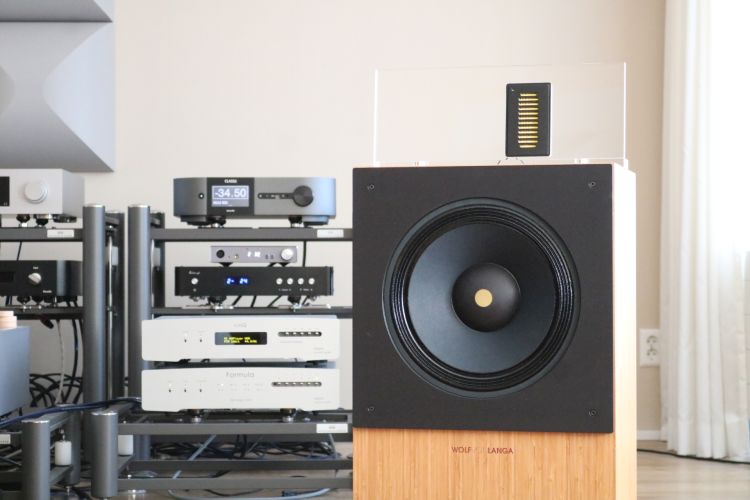 Review sample supplied by Callas Audio
Retail price in the NL including 21% VAT: 14.990 euro
Callas Audio
Callas-Audio started in 1998, based on the 'wohnraumstudio' concept. A rebellious action in the Netherlands at the time, back then, Callas Audio was one of the forerunners. Managed by Ron Ploeger, still every bit as enthusiastically today as back then, Callas-Audio represents brands that convey, first and foremost, the message of the music.
I first met Ron over 20 years ago, well before the turn of the century. This was at the point in time that I had not yet started with my review work. Ron is relaxed, patient and soft-spoken yet highly knowledgable, and he was like a fountain of information for me. Propelled forward by his enthusiasm and encouraged by helpful bits of advice spread over time, I went on to listen to every piece of HiFi-equipment that I could get my hands on while building my personal knowledge. Looking back, Ron was one of the important motivators for me to start what would eventually become HFA.
Recently, an audio buddy wanted to purchase a CD transport from Callas Audio's Audioccasion branch. Realizing that it had been far too long since I last spoke with Ron, I decided to hop along. As is common for any component that you purchase from Ron, he prepared a nice demo. The equipment used was familiar – with one exception. What were those strange-looking speakers?
Well, these were, of course, the WvL SONs that would eventually turn out to become the subject of this review. During that visit, however, none of this was planned just yet.
I'll leave my listening impressions for further below but I must mention right now that mere moments after Ron hit "play" I was deeply impressed. What followed was a pleasant listening session and an afternoon that flew by. Ron did share his enthusiasm for the SONs and mentioned that they were shaping into the end of his quest for finding the ideal speakers.
A month or two later, Ron was happy to announce that he had indeed found his destination loudspeakers and he went on to unveil that he had also added Wolf von Langa to the Callas Audio portfolio to represent the brand in the Netherlands. Would I be interested in doing a review? You bet I was!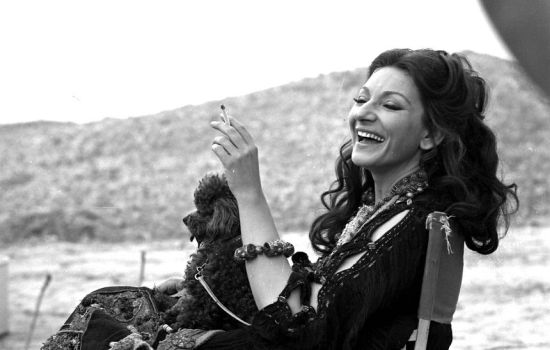 Maria Callas pier Paolo Pasolini during the filming of Medea
Wolf von Langa
WvL was founded by Wolf von Langa and is operated from Neunkirchen, Bavaria, Germany. The company has been designing and building field-coil loudspeakers for 10 years and are quite unique in doing so.
What's interesting to note is that the WvL product range is not based on the commercial idea of increasing the price for bigger speakers in predetermined steps. Varying prices are based solely on manufacturing costs, meaning that even the smallest system is capable of all the big sounds. Quality is always the main driver and all the WvL products are built for a lifetime.
WvL rightfully mentions that "Human ears are different, and the personal liking of each of us might differ". This has led them to produce a range of speakers with slightly different sonic perspectives by using various driver combinations from model to model that are nevertheless all made with cutting-edge techniques.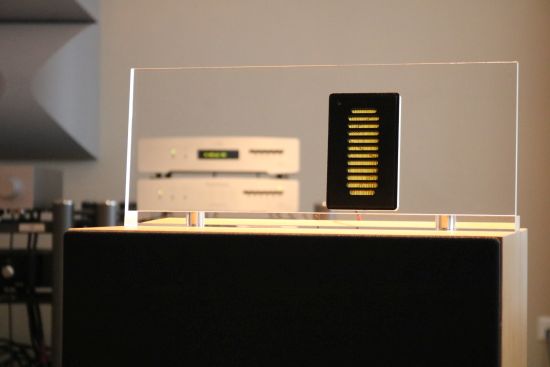 WvL SON
The WvL SON is a 2-way speaker with an AMT (Air Motion Transformer) Jet tweeter (made by Mundorf on WvL specification), an FC-HRP (Field-Coil current-controlled) woofer and a passive high-strength aluminum radiator on the rear operating according to the Helmholtz Resonator Principle.
With a frequency response of 25 Hz to 30.000 Hz, the SONs are true full-range speakers, despite their relatively modest dimensions of 404 mm wide, 872 mm tall and 300 mm deep. And given that they have a quoted efficiency of 95dB (1W/1m) combined with a continuous power handling of 150 Watts and a crazy-high 1500 Watts peak-capability (for 10ms), one might be forgiven for assuming we're talking about the company's top-level loudspeaker, rather than the entry-level model.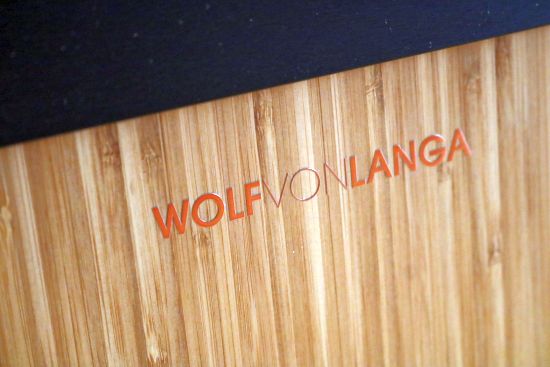 The handsomely-sized cabinet is made from acoustically inert high-density fibreboard with a double-sided PMMA coating. The speakers are available in ultra-gloss white, ultra-gloss black and Bamboo veneer (as reviewed here), which has a color and appearance similar to natural oak.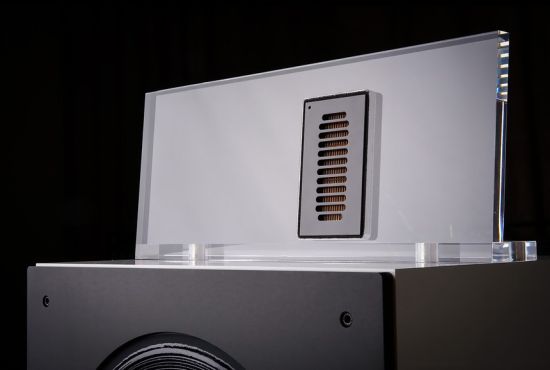 The AMT tweeters are soft-mounted in a translucent acoustically inert material so that they not only appear to be floating above the speaker, in a way, they really are floating. The high-frequency modules can be positioned freely on the low-frequency module but are very cleverly held in place by powerful magnets hidden underneath the veneer. WvL specifies a starting distance of 13cm from the speaker baffle to the high-frequency module. A neat trick that Ron showed me is to simply use a CD case for spacing. When using the case's narrow side, lined up to the edge of the cabinet's wood section, this results in a 13,5 cm distance from the tweeter module to the most protruding black section of the baffle.
While this construction is meant to find the ideal timing alignment that ties in with listening distance and ear height, in practice, one can of course also freely position the modules according to personal taste. In my listening tests, simply stated, the high frequencies become a little bit more forward when the module is positioned closer to the listener and vice versa. In addition, in doing so, one can also adjust the precise balance in the upper bass and lower midrange where a position further away from the listener tilts the balance to reveal more of the woofer's upper bass while a position closer to the listener will tilt the balance such that the tweeter's lower midrange becomes more prominent. The ideal position, in most cases, will be in-between these two extremes. Worth noting is that all this does is adjust the relative balance between the two drivers, the tweeters never actually sound forward in an annoying manner, not even when positioned too close to the listener.
The low/mid-frequency unit is what this speaker is all about. Mounted in the SON is the WvL AC-2676 Field-Coil driver with an effective cone diameter of 258 mm. This would translate to a 10-inch driver but given that most manufacturers include the surround in their measurements and sometimes even the cage edge, it's closer to a typical 12-inch driver. The cone is made from a proprietary hydrophobic paper material that is very stiff but extremely light, consisting of polysaccharides and silk fibers. The driver uses an underhung voice coil (to obtain the best linearity) that is made of edge-wound copper-coated flat aluminum wire. Rather than using a standard pressed- or cast metal cage as nearly all other drivers have, the WvL driver's soft textile surround is attached directly to a 40×40 cm square aluminum baffle while the heavy motor assembly is mounted via three milled metal rods. The assembly is aerodynamically vented yet extremely sturdy and wobble-free.
On the loudspeaker cabinet's rear side is a massive high-strength aluminum passive radiator that is matched to the active driver on the front. Unlike with bass-reflex ports, this should lead to the absence of flow noise and other port-related artifacts. Additionally, the passive radiator is pivotal for the SON's amazing quoted 25Hz bass output at +/-3dB which would not be possible with a passive driver in a fully-closed cabinet of this size.
The internal crossover consists of separate high-frequency and low/mid-frequency sections to enable bi-wiring and bi-amping and uses pure copper air inductors and high-speed low loss film capacitors. The crossover point is at 800 Hz. The excellent WBT NextGen pure copper terminals (as I see being used on more and more products) are used for all speaker cable connections and they allow the use of bi-wiring or bi-amping. Two jumpers are required for single-wire loudspeaker cables and, normally, WBT Power Bridges come supplied. In my case, they were accidentally left out which gave me the opportunity to experiment with different jumpers and connection methods. I'll explain all about this further below.
The review samples did not come with feet but successive units will be delivered with rubber feet and threaded inserts on the bottom to allow the use of any coupling devices. However, as Ron mentioned, the speakers work best when used with a compliant coupler such as Sorbothane-like materials. Spikes or other hard couplers can of course be used but tend to offset the delicate balance between the low/mid unit and the high-frequency unit. I took Ron's advice to heart and used the moderately compliant Artesania Neoprene pads with great results.
The SON's main feature, however, is of course the current-controlled magnetic field that is the heart of the Voice Coil driver.