Review organized by Marc Loubeau / Prestige Audio Diffusion
Review sample provided by Prestige Audio Diffusion
Retail prices including VAT:
MPD-6: 17.990 euro
Stream-X2 option (UPnP & Roon Ready): 3.590 euro
About Playback Designs
For detailed information about founders Andreas Koch and Bert Vogt, the origin of Playback Designs, and the Edelweiss design philosophy, please see my earlier MPS-X review.
MPD-6 Description
The Playback Designs MPD-6 is a discrete DAC with integrated analog volume control. As part of the Edelweiss series, the  MPD-6 has its roots in the Dream series from which it borrows key technologies and combines these with new ones to create a more compact and cost-effective package.
The MPD-6 can be operated in two different ways. First, it can be used standalone. For this setup, the DAC has five digital inputs (USB, PLINK, AES/EBU, Coax, and TosLink) to connect any digital source. The Playback Designs' proprietary clock generator, jitter-eliminating, and buffering technology (PDFAS) clean up any digital input signal before subjecting it to the D/A process.
Second, the MPD-6 can be connected with the MPS-X digital source and streaming interface. In this mode, the MPS-X and MPD-6 are combined for the ultimate separation between digital and analog circuits and ultimate performance. In this mode, all the digital sources are no longer connected to the MPD-6 directly, but rather to the MPS-X digital interface which in turn is connected to the MPD-6 via the galvanically separated fiber optical PLINK interface. In this mode, all digital source signals actually pass the PDFAS clean-up and buffering mechanism twice: once in the MPS-X and a second time in the MPD-6. This results in even stronger clock signal integrity and sonic performance.
Connectivity
The MPD-6 has the following digital inputs: USB (PCM up to 384kHz, DSD up to 11.2MHz) AES/EBU (PCM up to 192kHz, DSD via DoP) S/PDIF on Coax (PCM up to 192kHz, DSD via DoP) TosLink (PCM up to 96kHz), and PLINK for all native sample rates. The only digital output is via PLINK, which accepts all rates natively. Analog outputs are available in fully differential XLR and single-ended RCA. Optionally, the Stream-X2 module can be added to the MPD-6 to enable full streaming audio support.
Stream-X2 Option
Stream-X2 is the successor of the older Stream-IF interface that was limited to 192kHz / DSD1x, whereas Stream-X2 supports sample rates up to 384kHz for PCM and 4x for DSD. This option enables a wide range of Playback Designs components to include very high-quality streaming over an RJ45 network connection for Tidal, Qobuz, Deezer, vTuner, NAS, and importantly, Roon.
Any DLNA/UPnP-compatible app should work with the Stream-X2 option but the best ones are the M-Connect Control HD app for iPad and Bubble UPnP for Android. With these apps, one can stream local library music as well as online streaming services such as Qobuz and Tidal. Alas, it seems Qobuz Connect is not supported as I did not succeed in streaming to the MPS-X directly from the Qobuz app.
Arguably the best user interface is provided by Roon which also supports both local libraries and streaming service music playback, which is then streamed to the MPS-X via Roon's own RAAT protocol.
The Stream-X2 option is also available for the Edelweiss series MPS-6 CD/SACD player/DAC, as well as for the Dream Series MPT-8 Transport and MPS-8 CD/SACD player/DAC. The MPD-8 DAC is not able to be fitted with the internal Stream-X2 option. In that case, the Stream-X2 option must be installed into the MPT-8 Transport which should then ideally be connected to an MPD-8 using the proprietary PLINK. This will then transform the MPT-8 Transport into a universal CD/SACD/Streaming transport, capable of sending native DSD through PLINK. Alternatively, if one does not mind non-matched casing quality and colors, one can also use the standalone MPS-X in combination with an MPD-8.
The MPD-6 unit as reviewed here is fitted with the Stream-X2 option.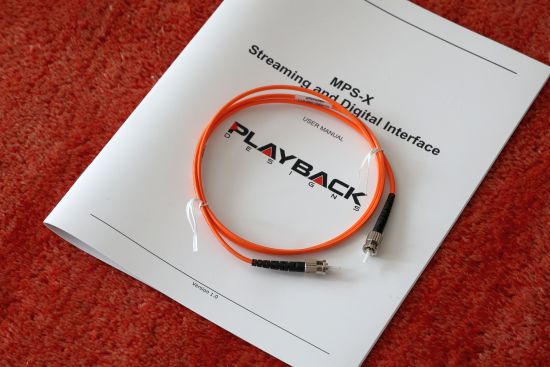 PLINK
PLINK is a variation on ST glass optical, specially adapted by Playback Designs to carry the delicate music signal from component to component whilst supporting all sample rates for PCM and DSD natively. PLINK is an optical format but it uses an entirely different interface than TOSLink. Instead of relying on a LED source, PLINK uses a high-quality, low-jitter, Laser ST fiber optic interface. This kind of interface is normally used for very high bandwidth communication links where receivers require an extremely low-jitter signal for reliable decoding. The music signal travels over PLINK using a much lower bandwidth protocol than the specified limit of the media, which further increases robustness against jitter. Cables for PLINK are specified for multimode, 62.5/125µm.
The first version of the PLINK interface was launched more than 15 years ago and supported DSD up to 5.6MHz. This version is called "Classic" and is implemented in the Playback Designs 5-series products and IPS-3 (unless they have been upgraded). As technology never sits still, the DSD sample rate has been expanded to 11.2MHz several years ago. Accordingly, Playback Designs also expanded the PLINK format and called it "Sonoma" reminiscent of its Sonoma workstation origin.
Interestingly, PLINK is compatible with NAGRA LINK. This means that the MPS-X Network Transport is compatible with NAGRA DACs that have a NAGRA Link input. And the same logic applies to the MPT-8 Transport. This is worth noting as there are currently no CD/SACD or Streamer Transports in the NAGRA catalog.
Power Supply
A critical part of any analog circuit is its power supply. All power supplies used in the Edelweiss Series products are proprietary-designed, built from the ground-up developments. Playback Designs applied the same principles again of separation by designing it with the lowest noise linear regulators and sparing no expense to achieve the highest performance and the most transient-friendly power for the analog output stage. The power supply is actually eight-in-one as it has 4×2 parallel circuits to help further separate individual power domains. It is driven by a transformer that is custom-built for Playback Designs with integrated Mu-metal shielding.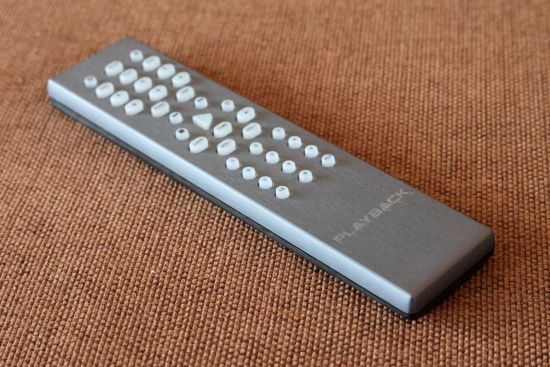 The MPD-6 comes with a beautifully sculpted full-metal IR remote control handset.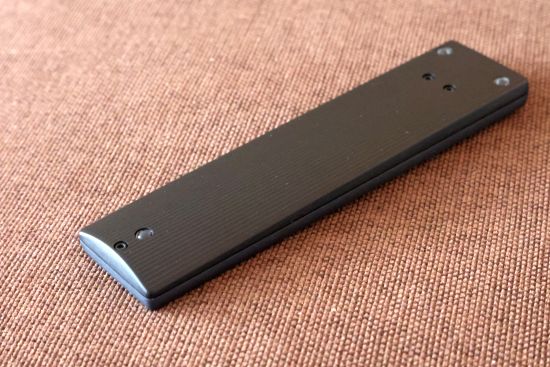 Separation
It is well known that the core D/A circuitry and its associated analog output stage are among the most sensitive links in the digital playback chain. They are susceptible to influences from clocked circuits (such as processors and displays), power supplies, and external sources connected via (galvanically coupled) copper cables. Only the slightest modulation of the digital sample clock will result in jitter which in turn can contribute to what audiophiles often describe as "digital" sound. Often, these subtle disturbances, especially related to clock jitter, are hard or even impossible to measure. Tedious listening tests with prototype circuits can help the designer in optimizing the general architecture and detailed circuit design and this is exactly what the Playback Designs team did. The separation of circuits that allows the music to blossom is what connects the Edelweiss design philosophy with the Edelweiss flower. It blossoms in isolation, high up in altitude in a pure surrounding where it is one with nature and is free to grow into the symbol of beauty, purity, strength, and perfection.
Clock Generation and the influence of Displays
Most available displays are driven by internal processors or refreshing circuits with simple built-in clock generators that run freely at frequencies that are not related or coupled to any audio sample rate. It is known that two independent clock generators within the same product that are not coupled or synchronized in any way, will "beat against each other" and create inter-modulation distortion. This doesn't matter so much for the display clock, but it does very much for the audio sample clock. Therefore, it is Playback Designs' strict design rule to only use one single clock generator in the most critical element, the DAC. But this drastically limits the choice for the front panel display. Where many competing products use fancy graphic color displays, Playback Designs products use simpler displays that can be driven with an external clock that allows being synchronized with the audio sample rate.
The Edelweiss products use a single clock source to drive every circuit from the control processor to the signal processor, the digital input, and the display. The MPS-X is designed to allow multiple clock generators for the streamer, network bridge, etc. but it then re-clocks all digital signals through Playback Designs' proprietary high-precision clock generator before sending the signal out to the DAC via its fiber optical interface (PLINK). This prevents any inter-modulation effects from reaching the DAC and achieves the best possible separation between analog and digital circuits.
The MPS-6 and MPD-6 also allow an internal streaming option (Stream-X2), but Playback Designs have taken great care to separate this source from the analog circuit to minimize any negative intermodulation effects. For the audio sample clock, the company uses a proprietary generator designed to eliminate any correlated jitter that can negatively impact the sonic performance. This is one of the most critical technologies in a DAC, and Playback Designs is constantly innovating new algorithms on the same basic concept that was started already 20 years ago.
Digital processing and D-A Conversion
The Edelweiss Series DACs incorporate the same basic digital signal processing algorithms that made Playback Designs' earlier products famous all over the world. New frequency and time-based filters are working in concert to optimize performance during transients in the music signal, something the music signal is generally full of. According to Playback Designs, this helps bring out a level of performance of red-book CDs that is normally hidden when using conventional DAC chips and algorithms.
Additionally, an apodizing filter is used which can remedy some of the side effects caused by the A/D converter used in the studio during production. All PCM inputs are upsampled through this series of algorithms to a very high sample rate from where they are converted to DSD at an even higher sample rate. All DSD inputs are also upsampled to this intermediate sample rate. What follows is a proprietary digital process that further increases the bit rate of the signal to around 50MHz. To put this into perspective, most companies are upconverting 2, 4, or 8 times while Playback Designs are doing it 128 or 256 times.
At that point, the sample rate is so high that conversion to analog becomes quite trivial. But the significant advantage of this is not only a drastic simplification of the analog part of the DAC but also the prevention of any non-linear distortions that are common with most other DAC structures.
Discrete DAC
Relying on component manufacturers to solve signal processing challenges can end up in compromised performance. Therefore, Playback Designs embarked on a path to design a proprietary discrete solution. Standard chips for digital signal processing were considered not good enough and so the company uses gate arrays that can be programmed with their own discrete and proprietary algorithms.
2D DAC Technology
As Playback Designs puts it, audio is represented in an y/x-axis system: the (vertical) y-axis for amplitude and the (horizontal) x-axis for time, and digital audio was introduced mostly because of analog audio's sensitivity problems in the (vertical) y-axis. However, as Playback Designs recognizes, digital audio not only quantizes the y-axis, but it also does so on the x-axis.
A typical state-of-the-art DAC converts between quantization levels in the digital y-axis and the analog y-axis and is completely transparent and open as to what happens on the x-axis (the time domain). As it follows, this lack of quantization on the x-axis forced us to treat digital audio signals as if they were analog. As end users, we use special cables, all kinds of mechanical devices for our CD players, power conditioners for digital audio, etc, in an attempt to shift the original problem from the y-axis to the x-axis, but the issues are still the same. Instead of interference or crosstalk, we now call it clock jitter.
Almost all DACs available today deal with the y-axis only and rely on external devices for the x-axis, such as complicated master/slave clock arrangements or external sync clock generators. According to Playback Designs, these devices are like band-aids on a wide-open wound deep inside the DAC. They help but do not truly resolve the problem at the source.
The Playback Designs solution is a 2-dimensional DAC that not only works on the y-axis but also on the x-axis. With this, the aim is to separate the digital world completely from the analog world and in doing so render any digital cable, transmission format, storage media, and application completely irrelevant to the final sonic performance. The only analog problems that we still have then are clock jitter that was inherent in the source created during recording, and the need for separation of the power supplies for digital and analog. And this is where the MPD-6 comes in.
Clock jitter from incoming digital audio signals can be described as an analog signal that gets mixed together with a quantized digital signal, which would be our ideal and constant sample rate clock. Before the start of any processing, these 2 components are brought into the same domain. The Playback Designs system quantizes the clock jitter into a digital signal, where it can be subtracted from the original sample rate while the latter is simultaneously converted to analog. Meanwhile, the DAC also works independently in the y-axis by using a set of unique algorithms in a completely discrete architecture. With this technology, all Playback Designs products separate their sensitive analog circuitry from the digital source and virtually eliminate any clock jitter caused by upstream cables and components.
User-Updateable
The architecture in Playback Designs products is programmable and user updateable. As new algorithms and technologies become available the user can immediately upload them into the product in form of a firmware upgrade.
Output Stage and Volume Control
The DAC's analog output stage is designed with the finest components using 0.1% metal film resistors and film capacitors combined with the lowest noise precision impedance converters. The design for this was built from the ground up and features a true differential structure which means that one channel of audio is built out of two fully differential digital signals that are driven by an FPGA dedicated to the analog section only. The data transfer from the digital board to this FPGA is also differential and without any galvanic ground connections. Once again, the concept of separation and isolation is applied to the analog section of the DAC to achieve maximum performance.
The Edelweiss Series incorporates a very high-quality analog volume control which has been developed and refined over many years. This way, the output of the Edelweiss Series DAC can be adjusted to any level from zero to almost 25 volts peak in fine steps without compromising noise and distortion performance. This design is actually very similar to the Dream Series products, and if desired, the volume control can also be bypassed.
Next: Review Context