Lampizator Amber 4 DAC – Quick Impression
The Amber 4 DAC is the most recent incarnation of Lampizator's most affordable offering. The unit was brought along by a friend one afternoon for me to have a quick listen.
Connected with a GigaWatt LC-2 EVO power cable, a Jorma AES/EBU cable, and a Driade Flow Link Reference 808 interlink, the Lampizator Amber DAC 4 sounds big, smooth, and full-bodied. It has a relaxed pacing but is also confident and dynamic. It may be quite relaxed but it is not dull.
Its soundstage is wide and deep and in terms of layering and resolution, it's better than I would expect at the price (4590 euros). With AES/EBU, I would position it slightly to the warm side of neutral but not to the point that wooliness is introduced. It's just that the upper bass and lower midrange exhibit some thickness and the midrange is slightly recessed which makes it deviate from neutral. But then of course the question is what one is after or what a given system needs.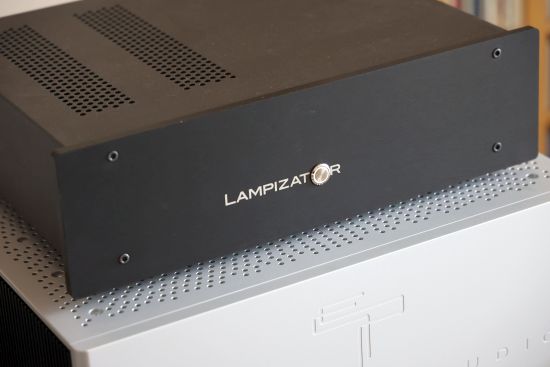 The DAC offers a nice amount of bloom in just the right balance so that it is fit to use as an antidote for an otherwise slightly cool or technical-sounding system but likely won't cross over into mushiness in a warmer-sounding system. In my case, the Grimm MU1 sounded more like the Antipodes OLADRA which I guess can be good or not so good depending on your viewpoint.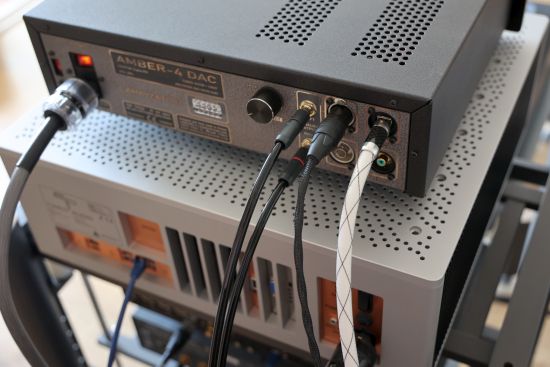 Speaking of which, when using the OLADRA via Jorma AES/EBU and via Vermouth Reference USB, I preferred the presentation via USB. I've got a strong feeling that this is not just because Antipodes servers sound inherently tighter and more direct via USB but also because the Amber DAC 4's USB input (JL Sounds interface) appears to be very well-implemented.
Usually, with my CH Precision and Aqua Hifi equipment, I prefer Antipodes servers via AES/EBU, but with the Lampizator DAC, I feel that it balances out perfectly using USB. The result is confident and upbeat (more so than with the Grimm's AES/EBU connection) yet timbrally rich and tonally well-saturated. Of course, this is only a Quick Impression, but based on these short listening tests, it appears that the DAC's USB input is to be preferred.
After spending two hours with it, I feel that what sets the Amber 4 aside from the average tube DAC is that it manages to combine a smooth, relaxed, and timbrally full presentation with good dynamic behavior and a solid and confident stance. At its price point, it is well worth considering.