Classé Delta Stereo and Delta Pre
It only gets better
After playing a few songs, the aforementioned coolness has largely disappeared and leaving the amp switched on during the night and a large part of the next day, the remaining sharpness has almost gone. Now, you can hear even clearer how beautifully the amplifier combines a sonorous and robust sound with a high degree of transparency and linearity and a dash of smooth forgiveness. The amp is wonderfully direct and has an impressive transient reproduction combined with an unprecedented impact, but it always sounds tonally full and very natural, regardless of the volume. Indeed, especially when you play louder, you notice how wonderfully direct and expressive the amplifier performs. Its delivery is simply infectious, super rhythmic and extremely involving. Sitting still is difficult with this amplifier!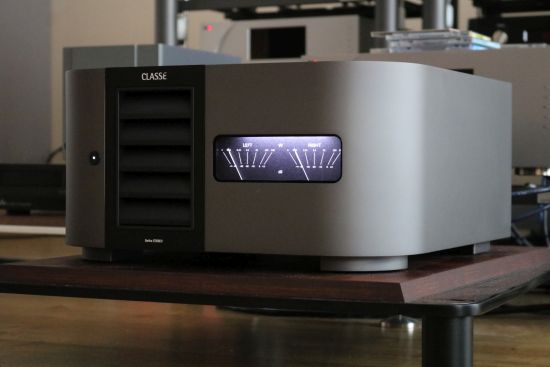 With every song I hear with the Magicos after this, my appreciation for the mighty Canadian grows. The way in which the amplifier is both brutally powerful and dynamic while it never gets loud or screamy, let alone ever loses control, reminds me a little of what I heard in the Reference Sounds demo room with the d'Agostino Progression amplifier. I'm not claiming that the Classé has the same character or is equally good as the d'Agostino but its combination of virtues does verge in that direction: mightily powerful and always in control but never offensive.
One aspect in which the Classé is less than state of the art is in ultimate resolution which most notable in the treble. Please don't misread this as it being deficient in terms of fluidity or smoothness because the amp has absolutely no signs of sibilance, hardness, or edge. It's just that soft percussive sounds such as subtle drum brush swooshes can sink into the mix just a tiny bit deeper, or decay just a little bit sooner, than with the A1.5. While on this subject I also noted that the amp sounds best when playing a little louder. At lower volume, it loses some of its finesse and becomes a little less exciting. I hesitate to use the word "grainy" as that implies edginess or hardness which the amp exhibits absolutely never. It just sounds best when playing a little louder. Given my listening habits and knowing those of friends I'd say that I tend to listen on the quiet side of the average level and a "normal" listening level for most people is likely where the amp is in its comfort zone.
In all fairness, only a very small percentage of amplifiers that I heard can keep up with the CH in terms of resolution and at 3x the price of the Classé, it is no shame either.
More importantly, the amplifiers that do manage to offer CH-kind of resolution at less than CH-kind of prices irrevocably perform less stellar in one or more other aspects.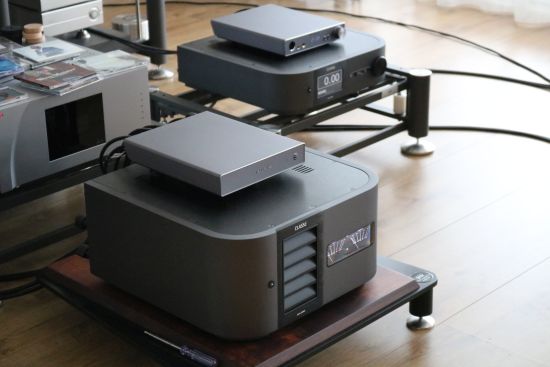 For instance, the NuPrime ST-10 Class-D power amplifier has remarkably solid bass, not only for its kind but also in general, there are precious few amplifiers that offer the same robustness and dynamic impact. Well, the Classé Delta Stereo actually surpasses it in terms of bass as well as in dynamics and basically in every other aspect. The NuPrime AMG STA offers a different sonic perspective to the ST-10 as well as the Classé: it is superbly refined and highly resolving. In these areas, it outperforms not only the Classé in these aspects but even performs nearly at the level of the CH A1.5. But in terms of authority, bass-solidity and power, dynamics, and the naturalness of timbre, the Classé simply has it beat. And as good as the ST-10 is, the Classé is clearly better at conveying power and impact. Here, you really feel the "threat" of its immense authority.
Resolution and finesse are aspects that can be felt to be important but they are not necessarily a contribution to the musical engagement nor for the power of communication. Moreover, these are sins of omission and they are far easier to live with than those of commission.
The amplifier also offers a truly generous soundstage but does not image extraordinarily precisely inside of it. Some amplifiers manage to create a palpable depth in which the musicians and their instruments can be heard in different planes. The Classé does that a little less convincingly than I am used to from the CH and some other amplifiers. Personally, I don't find this particular aspect absolutely essential and I attach more value to the tonality, rhythm, dynamics and flow, all aspects in which the Classé performs splendidly.
Dynamically, the Classé truly impressed me with a power, immediacy and attack that the CH does not quite achieve in this manner. Several audio tracks that I have played many times and know well, now actually startled me a bit as the first impact hit me in the gut. To be clear, I'm not talking about hardness but of a desirable kind of startling, but the kind that makes one sit on the edge of the seat.
In part thanks to its dynamic impact and in part thanks to its robust bass, the Classé also has the unique ability to make the relatively modest S1 MkII loudspeakers sound bigger than they are. That's something I've so far only attributed to the Soulution 711, and it's something even the CH doesn't do. With the Classé, the S1's sound fuller and more powerful than ever before, yet without the feeling that anything is clogging up. On the contrary, there is absolutely no wooliness or thickness to be observed.
The longer I play (and I've had the pleasure of using the amp for more than a month), the more it becomes clear that the Classé team has struck precisely the right chord in terms of voicing. Even though it is a powerhouse of an amp, it sounds simply beautiful and very natural.  Timbrally, the amp is very convincing, making not only electronic music sound addictive but also portraying acoustic instruments such as piano, violin and guitar come across realistically and naturally.
While the amp sounds entirely natural and never sounds cool or sterile, I wouldn't call its sound warm. Its articulate directness and dynamic impact make that is always engaging and lively and although it has a dash of smooth tonal fullness, it's also got immense clarity and never feels veiled or wooly or otherwise anything but the real thing.
Tube aficionados would no doubt unveil the amp for what it is: a transistor design. Indeed, it does not try to mask its design principle and if you ask me, that's a good decision for I have heard too many hybrid amplifiers or amplifiers that try to mimick aspects of another design principle's sound end up as the worst of both worlds. The Classé clearly has a very well-thought-out design and it is one of the best transistor amplifiers that I have heard.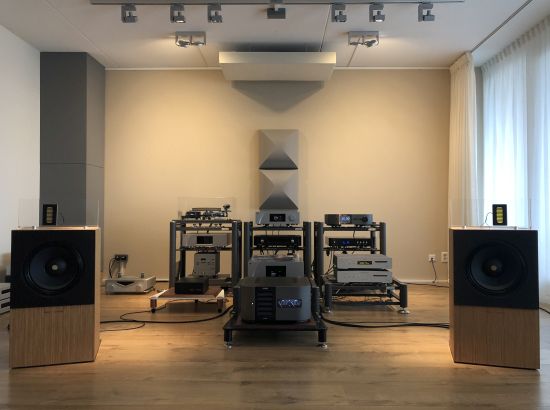 The amp has a wonderful combination of robust strength and natural fullness along with a dash of smoothness. When it comes to (bass-) power and full-bodied tonality, another Canadian amplifier brand springs to mind. Indeed, Bryston amplifiers have long been known to be rock-solid bass-champs. It must be said that the brand has made great strides in the field of smoothness, fluidity and refinement with their latest Cubed (SST3) incarnation. The new models really are sonically miles removed from the old ST and pre-ST sound but while I still happily recommend the 3B Cubed and 4B Cubed, there is no denying that the Classé further raises the performance across the board. In a word, the Classé is on a higher audiophile level.
Of all the power amplifiers that I have reviewed after the CH A1.5, the Delta Stereo power amplifier has honestly impressed me most. If it weren't for the fan noise, I would have no reservations at all in giving it my highest recommendation.
So far, I've only commented on the Delta Stereo power amplifier and how it behaves in comparison to, and in the context of other components. Now, it is time to involve the Delta Pre preamplifier.