Aries Cerat Heléne DAC and Incito S preamp
Review sample supplied by Callas Audio
Retail prices in the NL including 21% VAT:
Heléne DAC: 13.500 euro
Incito S preamp: 14.200 euro
Following his recent experiences with Wolf von Langa that led to purchasing the SONs, and subsequently acquiring the WvL dealership for the Netherlands, Ron Ploeger of Callas Audio proceeded to try a range of Aries Cerat equipment with his new speakers. The results were so groundbreakingly good that he decided to go all-Aries Cerat. Now, you should know that Ron has many decades of experience and knows good sound, so when he told me this, I took it very seriously. And when he asked if I wanted to do an Aries Cerat review, naturally, I was more than happy to!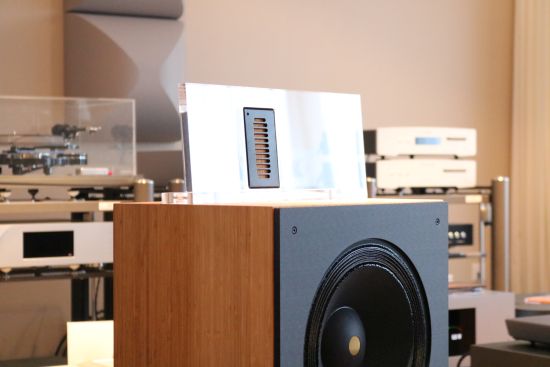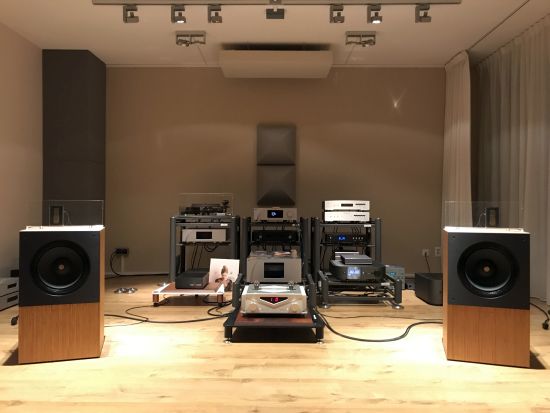 To read more about Ron and Callas Audio, or the WvL SON speakers, see the WvL SON review.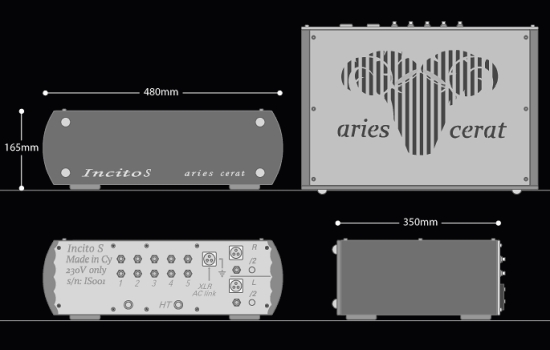 Technical Matters – Incito S preamp
In the heart of the Incito S preamplifier beats a zero-feedback power gain stage which consists of a small SET amplifier and a transformer-coupled, ultra-high trans-conductance E280F super triode. This tube, which is made primarily by Siemens, is loaded with the highest quality step-down transformer with a reconfigurable secondary winding to support switchable gain. Switches on the back re-configure the secondary winding to switch between 20db and 14db of max gain. Alternatively, the preamp can be ordered with a different amount of gain, and because of the high-sensitivity SON speakers, this is what Ron has done. My review sample has an 8dB gain.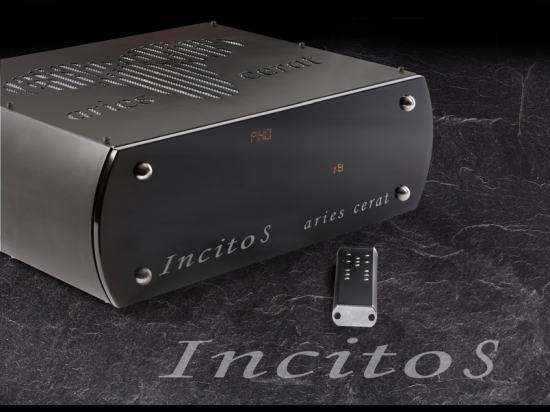 This small SET amplifier can provide voltage swings of over 320V, stepped down to 80Vpp while keeping transistor-like noise figures. The specially designed step-down transformer provides a very low output impedance with more than adequate current to drive any load down to 50 ohms. To enable this, the preamp required a robust power supply.
The power supply is built around the 5AR4 rectifier and uses separate double pi filtering for each channel with oversized chokes and high-speed capacitors. The power transformer is encased in an external chassis, connected with a permanent umbilical cord. This design choice led to improved noise floor figures of 20db, now well below the -110db mark.
For volume control, Aries Cerat used what is to their ears the best way of implementing a volume control apparatus, using a transformer. The Incito S uses the same TVC (Transformer Volume Control) and input system of the bigger preamplifiers in the range such as the Impera Reference and the same proprietary AC link technology is used for the biasing of the small SET amplifier.
One thing that fascinated me is how the transformer windings are selected? It seems not via relais, as no clicking sound is heard. I asked Stavros, Directing Manager of Aries Cerat about this and he replied:
"Yes, they are relay activated, just very quiet ones:) Also, the timing or click/release is important, as well as some other tricks we do, so that no
clicks are generated".
The Incito S (for Special) contains two E280F gain tubes. The bias has been pre-set in the factory and should be correct. If desired, however, the user can alter and monitor the bias for the left and right tubes individually by the use of two potentiometers, a rocker switch, and a built-in display that can be seen through the top panel slits. The value should read between 1.8v and 2.8v, and ideally 2.3V.
There's a ground lift switch on the rear that is operated with a key, like an ignition contact. It has 4 positions of which 2 are relevant: earth connected, or earth lifted. The vertical, upright position means earthed while the horizontal position means earth lifted. The manual mentions using the grounded vertical position only when using the RCA outputs. When using the XLR outputs, the earth should be lifted (horizontal position), or whenever the need arises to break a ground loop that leads to noise issues. I have listened to both positions using identical single-ended and balanced cables and found meaningful differences. All my findings can be found in the "Preliminary Listening" section below.
The beautiful supplied full-metal IR remote control offers control for display on/off, volume up/down, balance left/right, and direct 1-5 input select buttons. There's even an HT-passthrough and it's implemented very smartly. Rather than simply providing a unity-level passthrough, the Incito S can memorize any volume level for any of its inputs.
The company is of the opinion that all their units sound best when using single-ended connections but the Incito S preamp does offer both single-ended and balanced inputs and outputs. As with other components that do not use separate buffers for multiple outputs (for purity reasons), one should not use RCA and XLR output at the same time. Further, the maker warns not to use the XLR output of Incito S with pseudo-balanced inputs such as with the Genus power amp's XLR input. With transistor designs, one could question the effectiveness of doing so because the connection would effectively be single-ended in spite of using a balanced cable, but it wouldn't be harmful to either component.
This aspect intrigued me and so I asked Stavros, why not use the Incito S with pseudo-balanced inputs? He replied:
"This is a very important question. The Incito S XLR input only uses Pin 2 (hot side) and Pin1 (ground). Pin 3 is unconnected. Now, the Helene XLR output uses a floating secondary. That is, Pin 2 and Pin 3 are driven directly from the winding, while Pin 1 is floating.
If you connect Helene and Incito S using the XLR method, then not only is the winding terminated incorrectly, but the frequency response will also largely vary due to the asymmetrical loading of the winding. This is true for all floating secondary outputs when connected to asymmetric loadings, such as a pseudo-balanced input. The Incito S XLR output also has a floating secondary, this is why it should not be connected to pseudo balanced inputs (such as those on the Genus power amp for example).
In short, it is best to not connect Helene and Incito S using XLR, as the Frequency Response will be significantly varied. However, Ron has the optional true XLR input for the Incito S. That means it can use the XLR output of the Helene and any other XLR output from any source. That said, this is achieved by a conversion input transformer which will impose its own sonic signature of course. The RCA input, being native and without any conversion stage, will sound better, depending on the cable of course".
The manual mentions that, when biased properly, the tube life of the E280F's can exceed 9000 hours while the rectifier tube can exceed 6000 hours. Further, it mentions avoiding frequent on-off switching of the unit to preserve tube life. That's why Ron simply always leaves them switched on and told me to do the same. I should note that in this case, the tubes will respectively last at most 250 and 375 days, or, in other words, you'll need to swap the rectifier tube within a year and the gain tubes shortly thereafter. That said, the tubes are not particularly expensive.
Ron informed me that the E280F cost around 25 euro while the GZ34 cost 41 euro in the market. He added to expect a much longer lifetime service from the tubes than indicated by the manufacturer. Stavros added:
"Prices keep increasing lately, but they are still cheap considering you buy original NOS tubes for the price of what modern Chinese tubes cost :)"
The thick black glass front panel hides rows and rows of Nixie tubes. These are vacuum tubes containing discrete numbers or letters. These devices are chosen by Aries Cerat for their lack of noise. That they look nostalgic, is an added bonus.