Audioquest Diamond USB cable
Current top of the line USB cable from Audioquest, featuring solid Perfect-Surface Silver conductors and the mysterious 72V Dielectric-Bias System
Review sample supplied by AudioAanZee
Retail price in 75 cm length: 549 euro
Retail price in 150 cm length: 699 euro
The Audioquest Diamond was delivered along with the Audio Aan Zee Ultra Flow Music Server but I couldn't help my curiosity and compared the cable with 2 other cables using 3 different USB DACs. As an added bonus, the minuscule Audioquest DragonFly USB DAC was also brought in to offer some perspective, but I'll report about that in a separate review.
As always, all units and cables were well warmed up and ran in and circumstances (placement of the unit, position in power distribution block, phase, power cable used, interlinks used, input on the preamp, volume level etc) were kept as close as possible amongst comparisons.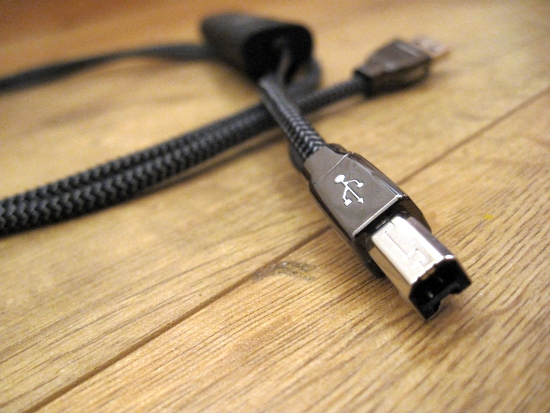 Cables:
Audioquest Diamond
KingRex uArt Straight
OEM USB 2.0 cable
DACs:
Musical Fidelity V-DAC
KingRex UD384
PS Audio PWD mkII
Source:
Macbook Pro 17″
OSX 10.6.8
iTunes most recent version used with default settings, no plugins. PureMusic and BitPerfect were also tried but this review focuses on iTunes in native form.
Analog interlink:
Cardas Hexlink Golden 5C XLR (DragonFly and PWD MKII)
Cardas Hexlink 5C cinch (V-Dac and UD384)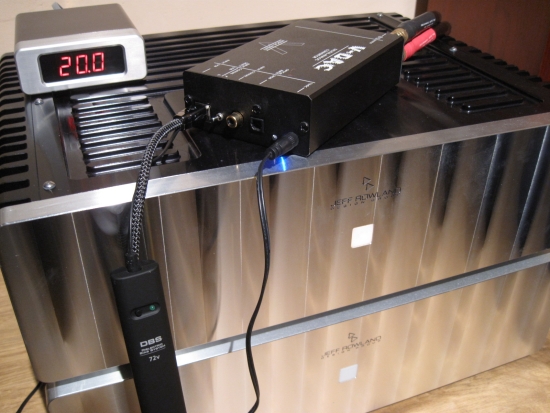 Comparisons using the Musical Fidelity V-DAC
First up was the standard "el cheapo" USB 2.0 cable, connected to the Musical Fidelity V-DAC. This was a familiar sound: a bit thin and light, but very open and airy and not at all bad. But for me it was clear that this was computer-sound. There was no fooling me that there was no computer at work, evident from an electronic, synthetic signature and a small soundstage that stuck to the speakers both horizontally and laterally.
Now the standard USB cable was swapped for the KingRex uArt (220 euro for 2m). Boy what a difference: much bigger soundstage, much more beefy sound with more solid, fuller bass and a much more acoustical presence. Treble however was definitely less airy and a little drier, to the point of being a bit coarse. Overall however this sound was much more convincing and sounded less computer-esque.
Then the Audioquest Diamond was connected. It is very different from the KingRex: more open and airy, cleaner, nimbler, and tighter in the bass and with a more focused soundstage. If comparing only briefly it could be said that it more closely resembles the standard cable than the KingRex, but that's only because the standard cable gets the basics right, and in effect, this is what neutrality is. Yet with the Audioquest there was this difficult-to-put-a-finger-on rightness to the sound. It makes for a sound that you can quickly come to terms with. Never aggressive or shouting out, but neither laid back, it is simply utterly coherent top to bottom, and the longer I listened, the more it sank in: this cable just sounds right. Importantly, there is absolutely no artifice to it and none of the emptiness that the standard cable has, and the bottom line is that the standard cable sounds thin, devoid of color, and decidedly computer-esque, while the Diamond sounds wholly believable.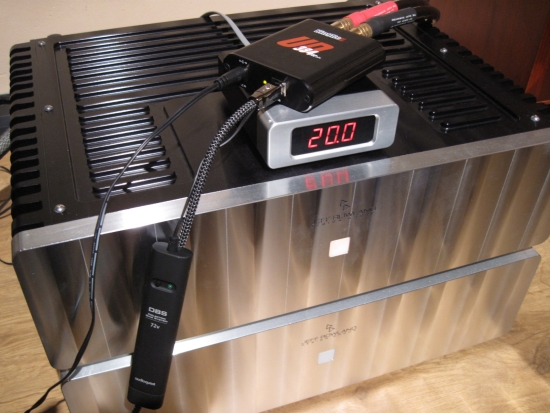 Comparisons using the KingRex UD384
The same cable rounds were performed using the KingRex UD384 DAC and the differences among them were consistent, however, the KingRex sounded best with its stablemate cable. The standard cable made for a thin, uninteresting sound, and while the Diamond did improve the timbre and raised detail retrieval, it simultaneously made it all too clear that the UD384 is not really a DAC, but a USB-SPDIF interface with a DAC thrown in. The UD384 as a DAC sounds rather ordinary and while the KingRex cable's bold character compensates for this somewhat, the Diamond's neutrality does nothing to conceal this.
Comparisons using the PS Audio PWD MKII
You'd be forgiven to think that the PWD, with its built-in twin digital lense, would be immune to the quality of USB cables. But it isn't. The differences between cables are just as clearly audible as with the cheaper DACs. However, now the standard USB cable sounded better than before. Already the soundstage was bigger and deeper than with any of the above DAC/Macbook combinations. Also, the bass was just KING: solid, deep, visceral, articulate. I make no excuses for loving the PWD's bass qualities, which are very akin to the typical Wadia sound. Speaking of which, another Wadia quality is the rightness of acoustical timbre. Here, too, the PWD excels. Even with a standard cable. But then the swapping started.
First up was the KingRex. Yup, once again there was a deeper, fuller, more colorful sound that had even greater acoustical believability. Suspension of disbelief (it is not a computer) was already beginning when using the standard cable, but now it was even more like listening to a Wadia CD player. But not quite, because the treble was now definitely a bit coarse and lacking air. Annoyingly, the standard USB cable had more air!
Naturally, this called for the Diamond, and just like before, it consistently provides a supremely open and airy treble, along with excellent timing, and an overall more coherent, more focused, and more refined sound. Interestingly, the Diamond also seems to compensate for the PWD's inherent lack of low-level detailing, making the DAC sound more hi res. Depending on taste, one might prefer the KingRex for its extra big and powerful sound, or the Diamond for its more neutral, more coherent and better focused, more highly resolved sound.
Update dec 2014
Since I swapped the Spider racks for Artesania some time ago, and even more so since my system is set up at the other end of the room, the sound is a lot fuller, and I don't need the subs anymore. As a result, the balance has tilted such that I now prefer the Audioquest Diamond over the KingRex because of its higher resolution and more nimble sound. For some time now it has been the fixed link between the AudioAanZee Ultra Flow and the Jeff Rowland Aeris DAC.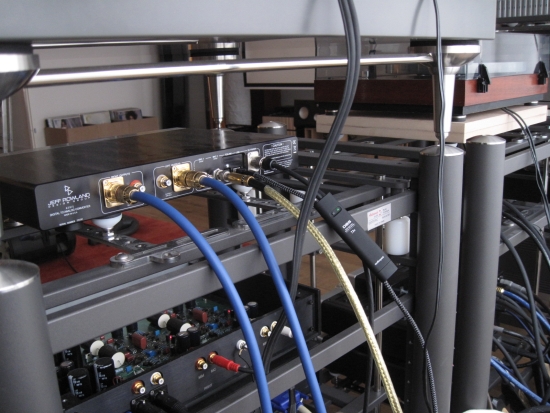 Conclusion
Make no mistake: USB cables definitely matter. Even with DACs that incorporate advanced reclocking or even a digital lense, such as the PS Audio PWD MKII, the differences are still easily heard.
Standard cheap cables will work, and actually, sound quite neutral, but you will miss out on many audiophile traits that can be had using more upscale cables. With the KingRex uART this means a bigger, more ballsy, and more colorful sound and with the Audioquest Diamond, this means a cleaner, more coherent, better focused, more refined, and more hi-res sound.
System synergy is what it's all about, the best match depending on the sound of your server or DAC, speakers and room, and of course depending on taste. While I generally prefer fuller-sounding cables for my setup, and for the longest time haven't been able to really pick a winner, the Diamond's neutrality and more hi-res sound has always been very appealing. And since my last setup change, the Diamond now makes for an overall better match, and so it is now my cable of choice between the AAZ UltraFlow and Jeff Rowland Aeris.
External Links
AudioQuest Global: www.audioquest.com/
AudioQuest Nederland: www.audioquest.nl/
Sales Managers Benelux
Jules Withagen and Frederic Veerman
Roosendaal, The Netherlands
Telephone: +31 165 54 1404
Email: info@audioquest.nl
J. Withagen: jwithagen@audioquest.nl
F. Veerman: fveerman@audioquest.nl