Vibex Reference Rhodium – Mini Review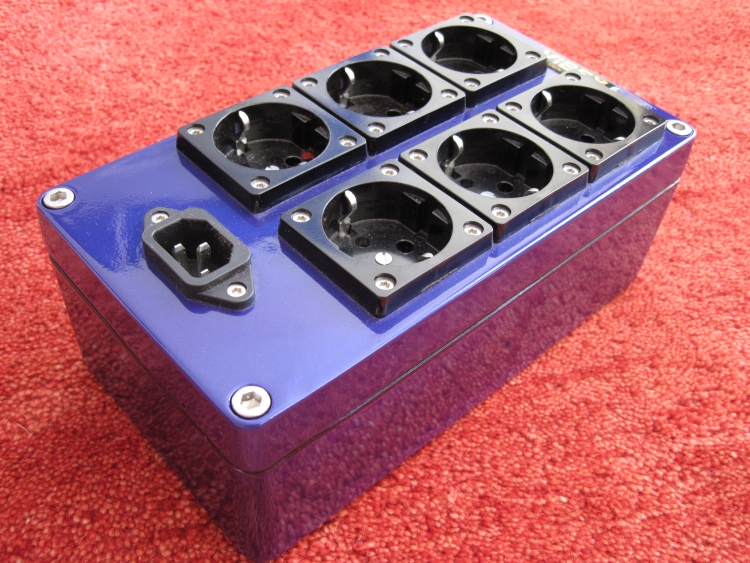 Reference: a benchmark against which other manufacturers can judge the quality of their extension blocks
Intro
Vibex is a Spanish brand that quickly established a reputation for itself for building true reference-grade, highly neutral products. The thing is that no-one knows what is inside the extension blocks. The company is extremely secretive about the ingredients used. All that's known is that the case is thick-walled cast-aluminum and that the contacts are rhodium-plated. That's it. Starwired? Solid core or litze conductors? The type of conductor: gold, silver, copper? Your guess is as good as mine. But in the end, it comes down to listening.
Listening
On first listen it is clear quite quickly: this is a very well-behaved extension block. You cannot fault anything it does, it really is very neutral. The sound is very balanced from top to bottom, nothing sticks out. It is also nicely detailed and transparent but without any etch or forwardness. Dynamics are well-served, neither restrained nor overly widely portrayed and it has good speed and timing (PRAT). It is neither warm nor cool but it can come across very slightly analytical through the midband where it can be a tad dry and lean. In generic though this mostly helps the perceived amount of detailing.
There were audible differences between the 6 outlets in the way of a slightly more open and airy sound versus a more dark and solid sound but these were very slight and are no real indication for deciding whether the wiring was parallel or star-wired as even differences in lengths of wire will make for slight differences in sound. All in all this block impressed and did what it should: deliver clean power to six outlets without coloring or otherwise modifying the sound.