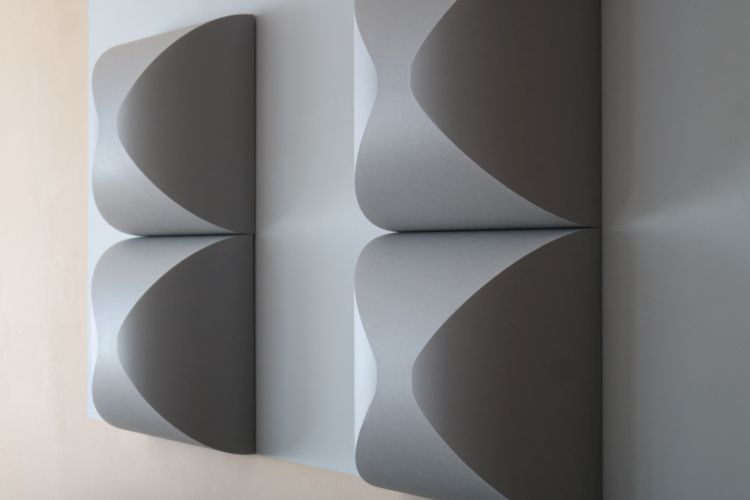 Review samples supplied by R.T.F.S.
Retail price in the NL including 21% VAT: 249,90 Euro per unit
After starting my assessments of the R.T.F.S. SiRRAHs at audio buddy Jeroen's place, this is the second installment of the SiRRAH review. My experience with these products actually started in 2018 as part of Ben van Leliveld's AcousticMatters service which resulted in a series of tuning sessions (see review) and the installation of four R.T.F.S Big Block Bass Absorbers.
While the R.T.F.S Big Blocks that Ben installed at that time much improved my room acoustics and turned them from unlistenable to very good, I never managed to fully linearize the Wilson Watt/Puppy 8 speakers' response over the entire frequency range using acoustic treatment. What I could achieve was either very clean upper bass accompanied by a rapidly rolling off sub-bass or very deep bass accompanied by extreme dips and peaks in the mid-bass and upper bass. Ultimately, I accepted that the massive output of these speakers' twin bass-reflex ports simply does not play ball with the acoustic peculiarities of my room. Since then, I've changed speakers twice, rotated the system position, and back again.
After having been blown away by the Martin Logan ESL15A and Magico S1 MkII loudspeakers I knew that I'd never get the Wilsons and the massive output of their twin bass-reflex ports to perform as linearly, not in this room. Via the Kroma Audio Carmens which were much more well-behaved than the Wilsons and did many things better, ultimately, I settled on using Martin Logans and Magicos in a combined setup and this has been working very well for me ever since.
There was only one small remaining problem: a flutter echo when using the Martin Logans. The issue was really only noticeable with certain music when the music consisted mainly of staccato beats and not much in the way of sustained sound, such as it is in many tracks by Janet Jackson or Michael Jackson. Interestingly, with the Magicos or any other direct-radiating speakers, the flutter echo was nowhere near as obvious which initially led me to believe that the issue had its roots in the speakers' rear-firing sound. Thus, I set out to address the issue by means of treating the front wall.
First efforts at treating the walls
Of course, I've always been aware of other detractive influences from the rear wall which in my setup of the last 2 years is only 60 cm removed from my ears. It's just that I have never liked the side-effects of any materials that I tried on that wall in order to dampen or diffuse the reflections. I also tried adding damping and diffusion to the front wall but that also introduced unwanted side effects. For instance, the relatively simple GiK 244 wide-band bass traps deadened the sound too much and reduced the perceived treble response while Hofa Diffusers started adding very noticeable coloration when applying more than two of them. And when applied minimally, their effectiveness was only modest at best.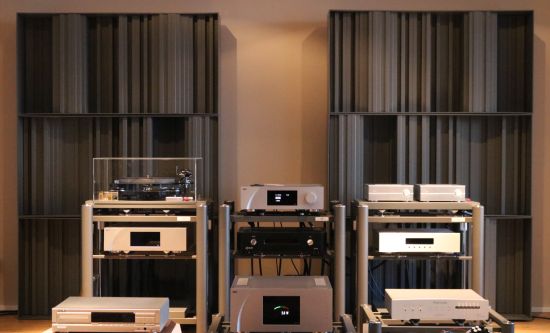 In an effort to go all-out and betting on diffusion rather than absorption, I recently I tried 6 pieces of Stockholm Optiffusers. Constructed from expanded polystyrene foam, these 60 x 1200 cm units come highly recommended by acoustic experts and so I expected a lot. My samples were already painted and mounted into handy stackable wooden boxes by the previous owner meaning that I could get straight to the listening session without having to mount anything.
Alas, while they most certainly took care of the flutter echo, they also introduced a boxy and nasal coloration in the midrange that was audible no matter where they were positioned. On the rear wall, this effect was most severe. I really wanted these diffusers to be the solution but, evidently, they were not the right way to address my issue.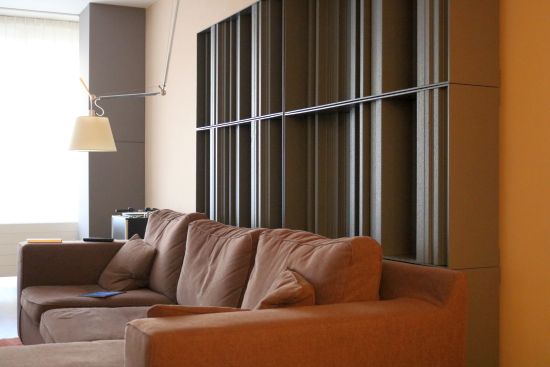 Long story short, because every measure that I took to treat my front and rear walls introduced unwanted side-effects I simply chose to live with the flutter echo and slightly too lively reflections.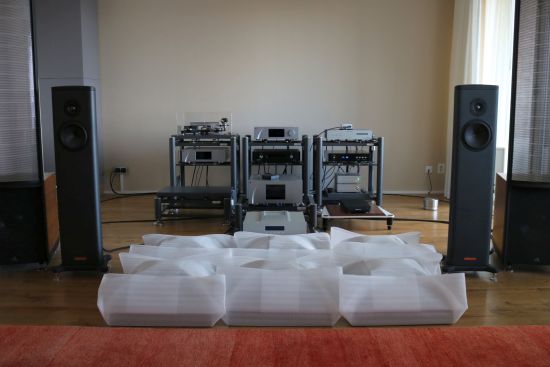 Could SiRRAHs be the solution?
At some point, I suddenly thought of the SiRRAHs. Since these panels are not only absorptive but also diffusers, they could be perfect for my application. Prior to this, I had performed tests using sofa cushions and this made it clear that I would need absorption and/or diffusion in at least 3 spots on the front wall. I also experimented with these cushions on the rear wall where it would seem to be more logical given the proximity of the listening position to that wall. (60cm) However, using the aforementioned cushions in this location literally made me feel like my head was stuck in a pillow. So, I decided that I would treat only the front wall and contacted Farshid Shahlawandian of R.T.F.S. to ask for review samples. Farshid suggested sending 6 modules to enable more experiments and I am glad that he did because, as it would turn out, first, my assumption was incorrect, and second, I needed all 6 of them!
Each SiRRAH unit has a flexible magnet glued to its wall-facing side to allow very easy application.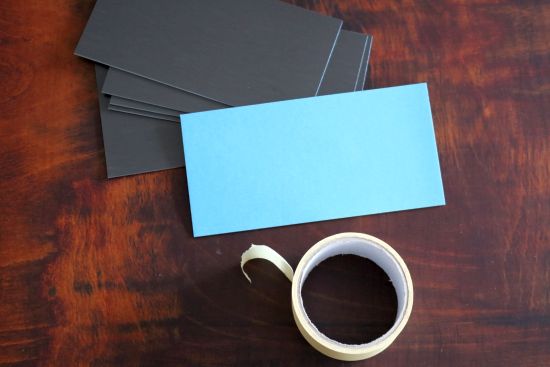 The above flexible metal-impregnated plastic sheets with self-adhesive tape are attached to the walls as shown below.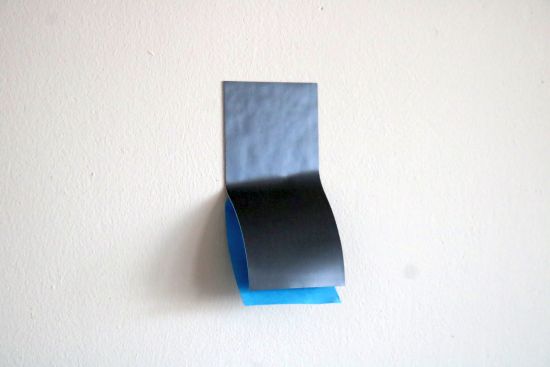 But during experimentation, they can be fixed using regular paint masking tape.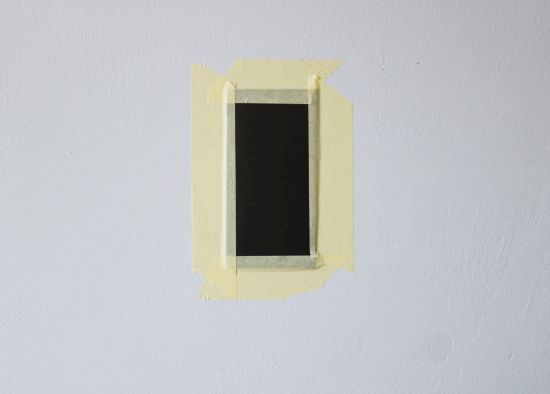 SiRRAH Description
Uniquely, the smartly designed SiRRAH units have a twofold function. They combine the advantages of a diffuser with those of a bass/midrange absorber. Given their relatively small size, they are remarkably effective as bass and midrange absorbers. Having made direct comparisons, I would say that a single SiRRAH is almost as effective as a single, twice-as-large, GiK 422 panel in terms of bass absorption.
The SiRRAH modules achieve diffusion with their curvy shape which is painted with a proprietary coating that the company calls BreaCoat. This coating is only permeable to sound from the lower midrange down and thanks to this, the SiRRAH only acts as a diffuser in the midrange and treble. Medium and low frequencies penetrate the coating, where the core absorbs it. This is particularly important on the wall behind the speakers, as they emit more bass than high-frequency energy from the rear. This property allows the SiRRAHs to do their work while avoiding killing the ambiance as so many absorbers do.
A diffuser is typically used to disperse incoming sound waves in order to enable clearer focus, better imaging, better soundstage layering and to eliminate (flutter-) echos. According to the manufacturer, most conventional diffusers only develop their full effect from a distance of approximately 2.5 meters. With the SiRRAH, however, R.T.F.S. has succeeded in reducing this distance to less than one meter and this allows the units to be placed very close to the listening position.