Artesania Aire Floor Platform – Update August 2022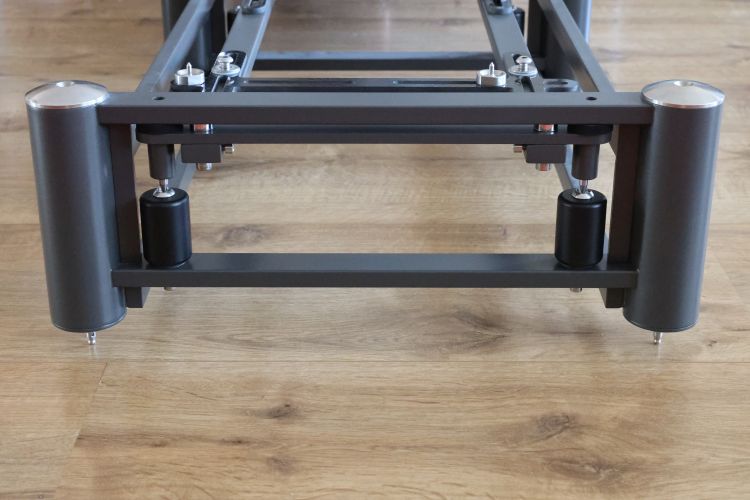 Retail price: 3980 euro in the BeNeLux
Recently, the Aire floor platform received a couple of aesthetic updates. Below are the specifics.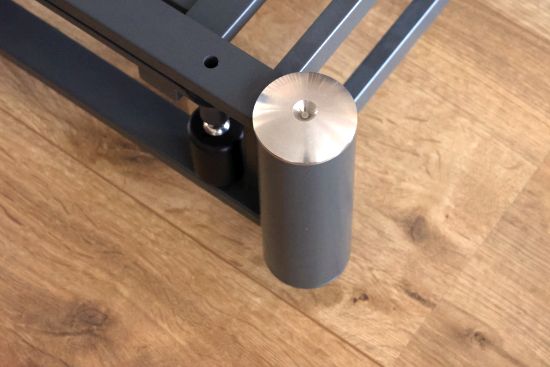 Dimples in the top caps instead of flat top sides to facilitate upcoming modular racks.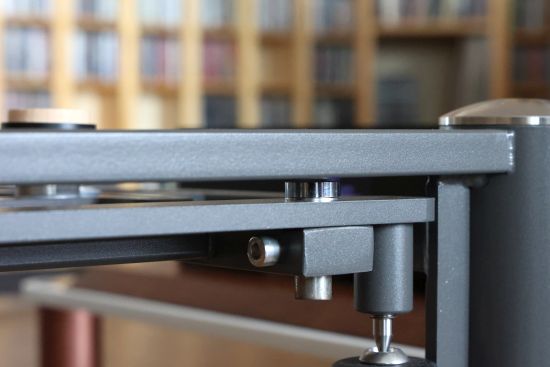 Sturdy upright rather than flush frame fixation screws and endcap, now the same as with Exoteryc racks.
Black nylon feet instead of white.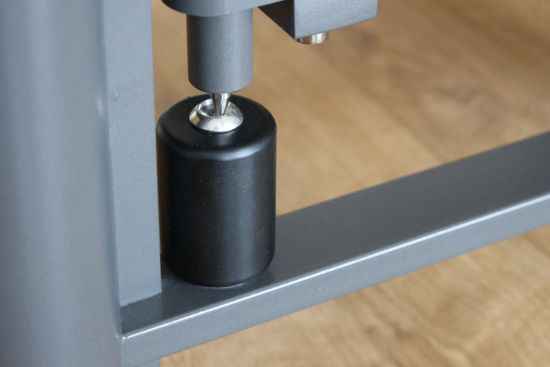 Black nylon upright coupling pillars (instead of white)
Unchanged, of course, is the Aire platform's superb sound quality. That's why I now use three of them!
The Eagle-eyed viewer will have noticed two thin platters on top of the left and right platforms. These are the Artesania KSH2 Krion Shelves, which I will review separately.

Technical Details:
Width: 67cm
Depth: 52,5cm
Height: 23,5cm
Supported Weight: 200kg
Colors: reviewed in Anthracite, upon request also available in silver and black
Read Also
Artesania Exoteryc Audio Rack
Artesania Aire Floor Platform
Artesania Modular Floor Platform
Artesania Modular Rack
External Links
Manufacturer: Artesania Audio
Distributor for the Benelux: Aspera Audio
Krion website: Krion.com/en