HFA Audio Setup History 14 – Media Room v3 – Jan 2015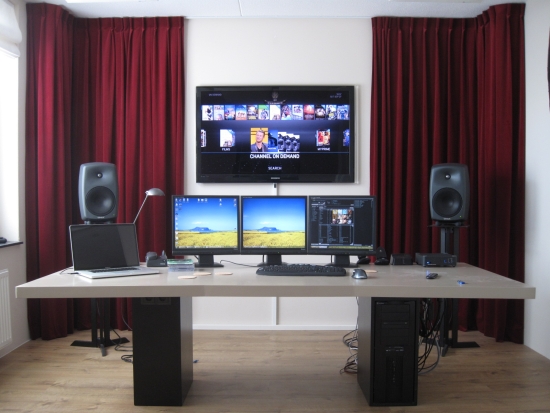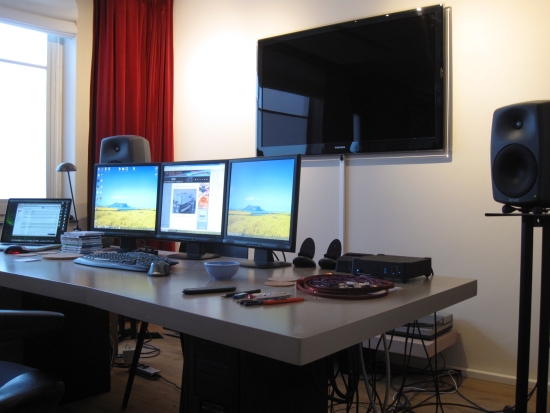 Wadia 121 connected to the PC using a KingRex uART USB cable, and standard DAP XLR cables (experiments will surely follow…) to the active Genelec 8050 monitors.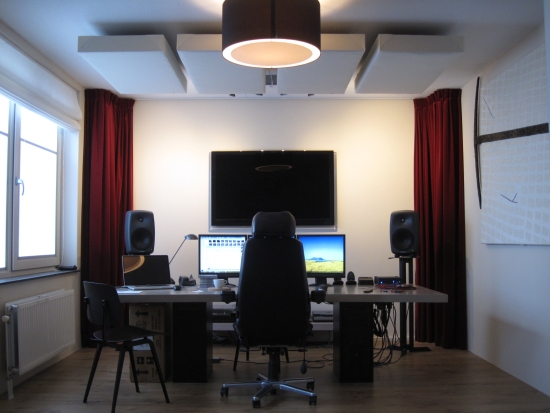 On these photos the room seems narrow, but it is actually 4 meters wide, and 7 meters deep.
Wadia 121 – used as the hub of this system: TV is connected via toslink (booo, but it doesn't have coaxial), the main computer is connected directly using USB (with proprietary Wadia Clocklink technology), the Mac is connected via a HiFace EVO USB-spdif converter and the set top box and Sonos Connect (with W4S upgrade) are both connected coaxially. Read more about this system here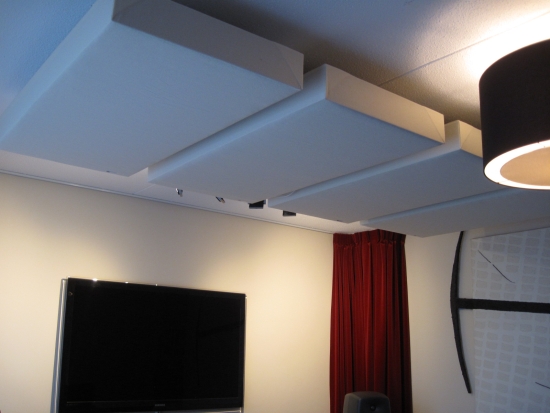 The room in its previous setup was giving me serious problems when listening near-field, especially when the desk was still positioned right against the front wall. In an effort to counter this, I pulled the desk into the room, with the speakers standing freely behind it. This solved it only partially – with my head above the desk, for example when typing, there's a huge peak at 118hz that reinforces the resonances that enter the table top. With help from GiK customer service I settled on 4 ceiling mounted 244 Bass Trap panels to counter the resonant peak, and with great success!
The curtains can be freely positioned according to taste and need. Usually I have them closed until just behind the speakers for the perfect blend of damping and liveliness.
Alas – meanwhile the Media Room is no more. It needed to make room for my new Secondary Audio Setup. But before that happened, I pointed my attention back to the main audio system.
Overview of all HFA Audio Setups: