HFA Audio Setup History 15 – Main System – Late 2014
Turntables and Home Cinema
One of the latest incarnations of the system, right before I changed the entire room. Thanks to the extra Artesania Turntable Platforms, there is room for 2 turntables and their associated pre-pre's – the rest of them are on a separate table.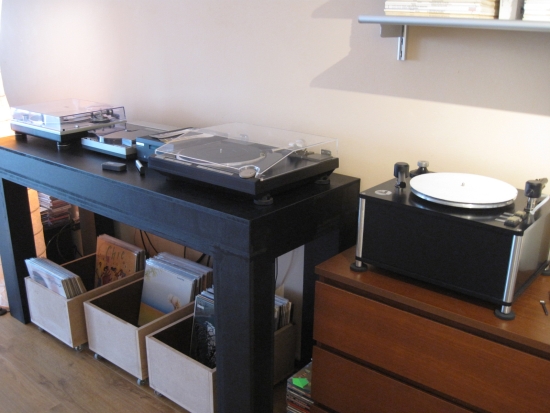 I had built a separate Turntable-table, to give my the remainder of my favorite turntables a permanent spot, using a separate Musical Fidelity M1 Vinl phono stage, connected to the main system. The big unit far right is a Clearaudio Matrix record cleaner.
As part of my new experiences with turntables, I wrote the following separate articles:
Technics Linear Tracking Turntables
Turntable Comparison: Linear vs Pivot
Artesania Turntable Platforms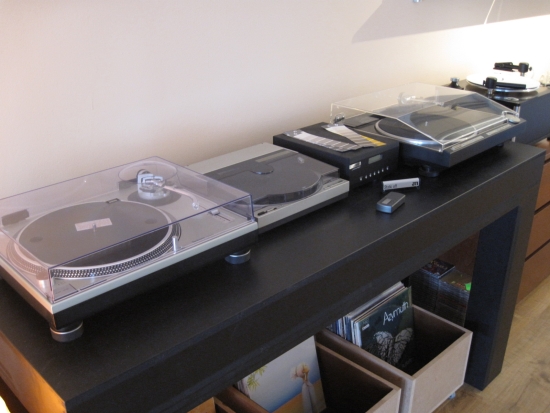 The interesting thing is that for connecting the Turntable Table, I borrowed a 7,5m long Transparent Reference XL XLR interlink, which in turn gave rise to a new idea for the audio setup and room design with the equipment at the side of the room. More about this will follow in the next Audio History installment.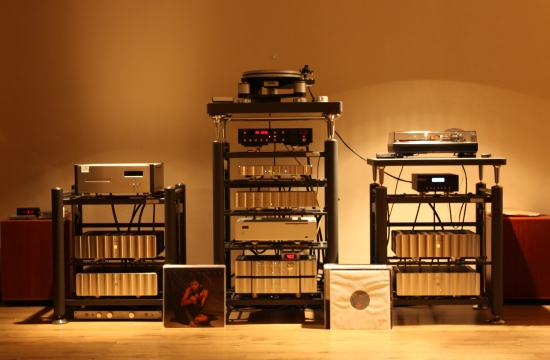 Night view of the system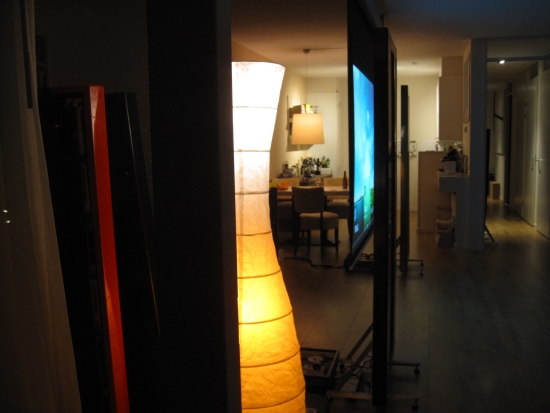 Night view with the projection screen down – it doesn't show much, I know, but I like the colours and composition.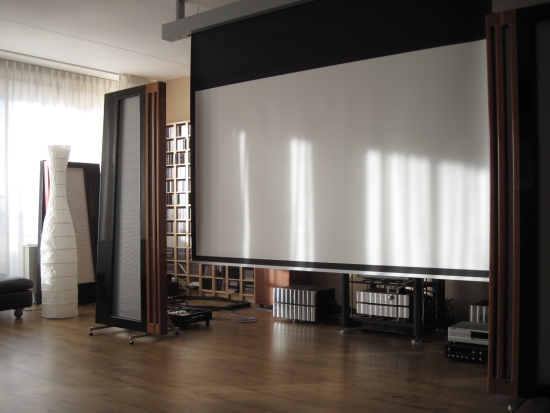 Day view with the projection screen down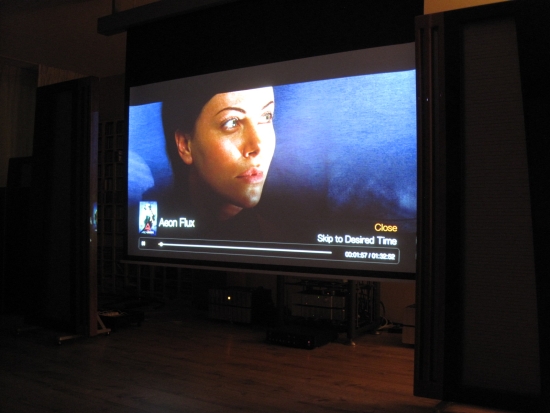 Contrast does not seem spectacular with ambient lights on, but is very, very good with all lights off. It also helps that the screen isn't mounted against a white rear wall, which would normally spread reflected light from the beamer and screen on other walls and back onto the screen.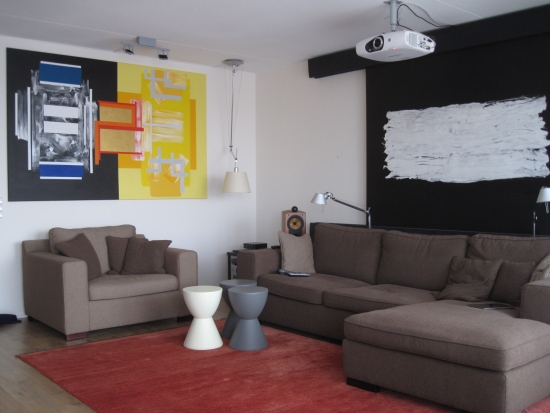 one last look at the comfortable sitting area – for there would be no more room for the loveseat in the new setup…
Continue to the next chapter in the HFA Audio History
Overview of all HFA Audio Setups: