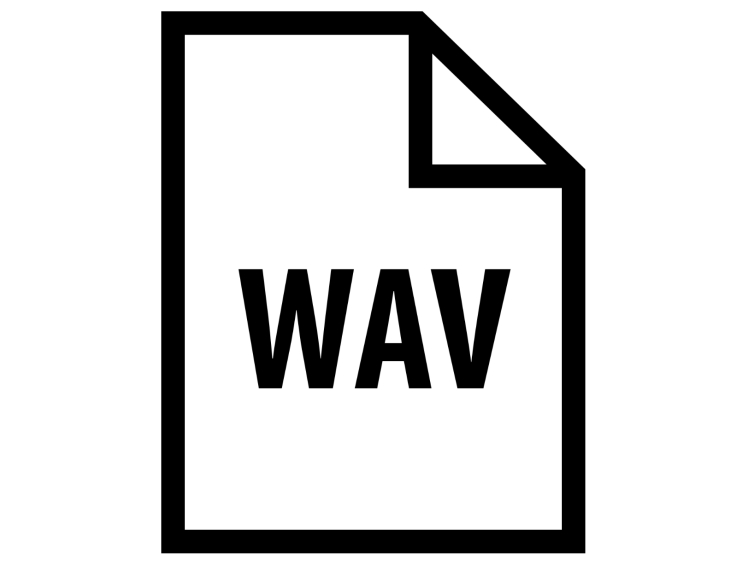 WAV or AIFF files may appear to have tags when they are accessed through applications such as iTunes and Winamp, but in fact the data may only reside in these apps' database, because they don't actually write tags to these files themselves.
The WAV format has always allowed a limited form of tagging, but this wasn't as elaborate as the tagging used for mp3 and FLAC because it was never intended to be used that way. There are programs that allow you to investigate and even edit tags for wav files, such as dBpoweramp, JRiver Media Center and JRiver Media Jukebox and Audioshell, but even if you succeed in adding tags using these apps, they won't be read by many of the other available playback apps. to date, iTunes, Winamp and various other popular programs don't support WAV tagging (2014).
Many people are under the impression that WAV tagging works just fine even if it really doesn't. And indeed, it may seem so, as long as you use the audiofiles within the program that they were created with, or imported into. What happens is that the playback application maintains its own database in which it associates any particular wav file with fields like Artist, Song, Album etcetera. Many programs (iTunes and Winamp included) are even so clever that they can deduct Artist, Album and Song from the way that the folders are located within each other. iTunes is a bit too clever this way sometimes, but when it works, it works well. Winamp requires the user to set its own parameters and that can be confusing, but once setup, it works precisely the way you want it to.
So far it's all sunny right? Who cares about tagging when it works well with a library? Well, the trouble starts once you want to copy those wav files to other locations or computers. With iTunes it's still no problem, as long as you conform to the way that the program wants you to work, which can have you jumping through loops, but at least with compatible hardware (and that mostly means Apple made stuff), the tags will go along. You can't just select one track in its root directory, copy it over and expect the database to come along. You will end up with a wav file that only has the song title as a filename. Winamp isn't much better either in this respect.
What's also potentially very troublesome is when you want to move your entire library to another computer and perhaps also want to use another player. Some programs can import an iTunes library but that doesn't always work well. For instance, an imported iTunes library in Winamp only works as long as you don't use a setting that makes it actively scan its music library folders. What's more: artwork can be stored in such a way that it is either a pain to retrieve or even impossible. For instance iTunes stores the artwork separately from the music files in a way that doesn't allow you to copy them over easily. Winamp allows you to store artwork in the same folder as the accompaying music file and that's nice if you want to keep total control over your library, and it allows you copying directories across easily while maintaining the artwork for each file.
Of course there are so many more players available, and some offer excellent import/export/file managing functionality, but just keep in mind that the WAV files you so meticulously tagged, aren't normally tagged natively. Most of the time it only works as long as you use them within the program you created them with. This can be a pretty valid reason to start using FLAC.
Meridian Sooloos
When importing WAV files that have been ripped and tagged by dB Poweramp, the Sooloos unit will have a loud hiss at the end of each file which can be very disturbing, especially if listening at high volume. Viavia I found out that this hiss is actually the data chunk that contains the ID3 tag which is written at the end of each file. Oddly, this problem does not exist when importing dB Poweramp-tagged AIFF files. But what matters is that Sooloos does read tags- even in WAV and AIFF files.
Programs that support WAV/AIFF tagging:
dB Poweramp (cd ripper and batch converter) – WAV and AIFF
Bliss (automatic music library management) – WAF and AIFF
Foobar2000 (music player) – WAV
JRiver Media Center (music player) – WAV and AIFF
JRiver Media Jukebox (music player) – WAV and AIFF
Audioshell (shell extension, W2000/XP, not W7) – WAV
MetadataTouch (Multiformat Editor) – WAV and AIFF