Ultra High-End Show at PUUR audio, video & domotica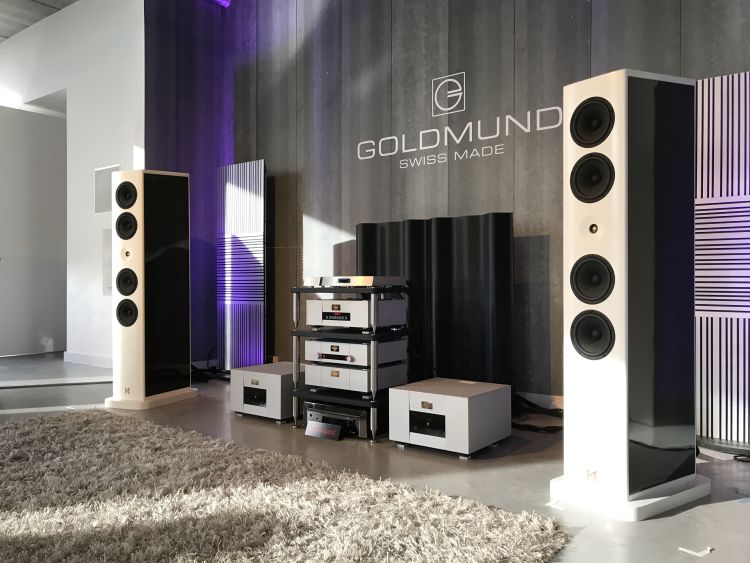 Ultra High-End System
On November 12, 13, 14, and 15, PUUR audio, video & domotica will present an impressive system revolving around the Kroma top-of-the-line Elektra loudspeaker, driven by an all-Goldmund system consisting of the Mimesis 20H NextGen Reference DAC, the Mimesis 37S NextGen preamplifier and a pair of Telos 1000 NextGen mono power amplifiers.
The cherry on top is the Lumin X1 streamer, sourcing music from a Silent Angel Roon Server and network switch. All cables are high-level AudioQuest: Firebird Power Cables connected to the Niagara 7000 power conditioner and distributor, Diamond Ethernet and USB, Firebird analog XLR and Dragon speaker cables.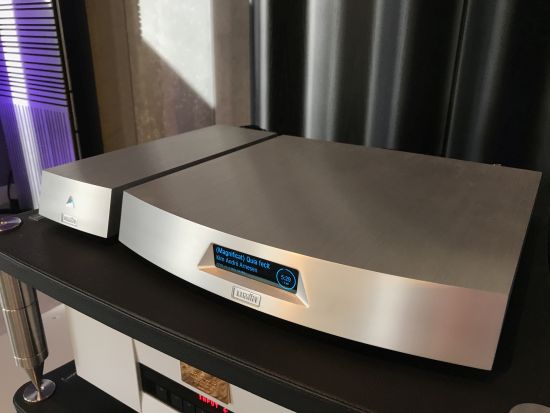 Lumin X1 streamer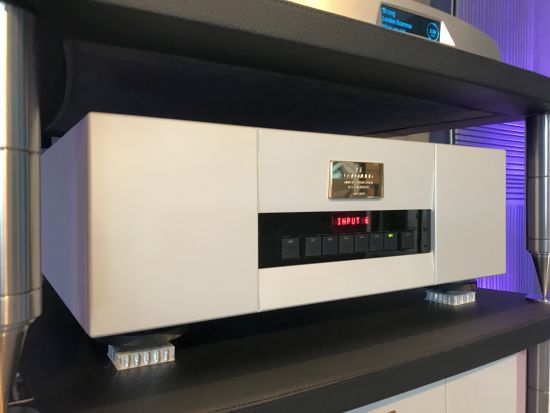 Mimesis 20H NextGen Reference DAC
Mimesis 37S NextGen preamplifier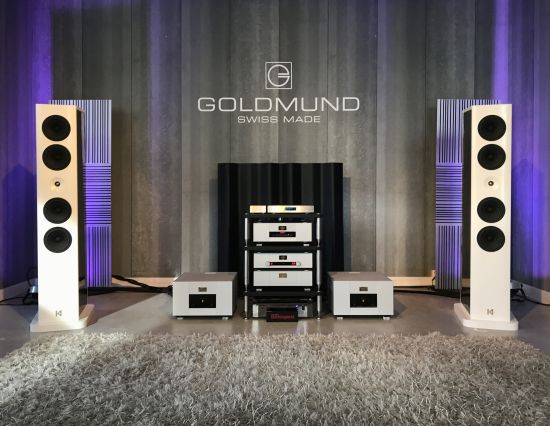 Kroma Elektra with the full Goldmund system
Two more systems
In addition to the main system, there will be two more systems set up in the smaller listening area, both evolving around Goldmund and Kroma Audio. One system consists of the Kroma Mimi loudspeakers and Goldmund Telos 7 integrated amplifier while the other consists of the Kroma Julieta loudspeakers and Goldmund Telos 590 NextGen II integrated amplifier. Both systems will use a Lumin streamer as the source.
First Listen
As an appetizer, Robert and Daan invited me to a pre-show listening session to hear what the Elektras can do in the company of these Big Boy Goldmund electronics. Now, I should note that I have heard the Elektras on several occasions and in different settings. And as an owner of a pair of Carmens, which could be described as smaller Elektras minus two woofers and a rear-tweeter, I would say that I am quite aware of what these speakers are capable of.
In most of the settings where I heard them, Kromas tend to lend the music a rich timbre and they are always superb with vocals and acoustic instruments. Depending on the setup, on some occasions, they can sound ultra-rich and a little too creamy while on other occasions they can sound impressively dynamic but maybe a little dry. However, with the big Goldmund system behind them, the Elektras have explosive dynamics as well as rich timbres and precision as well as fluidity, combined with a superb level of transparency.
In all honesty, I can't say that I have heard any Kroma speakers perform quite as the Elektras do now in this particular setting. If you live in the vicinity, do make sure to book your seat on one of the show days!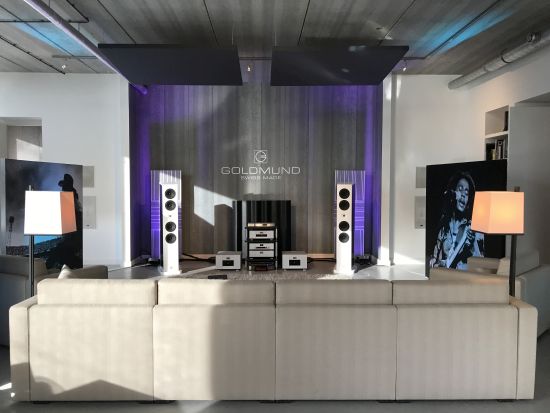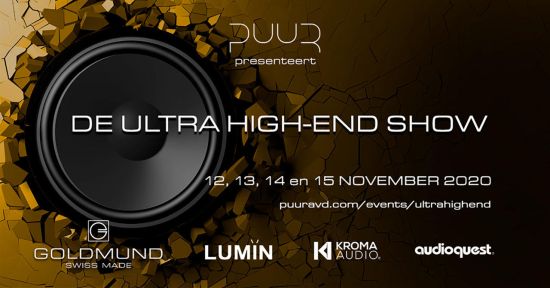 PUUR audio, video & domotica – Daan Vreeswijk & Robert Brijde
Reserve your seat via puuravd.com/events/ultrahighend
Website: puuravd.com
Showroom location:
Skoon 80
1511 HV Oostzaan
Phone: (020) 722 09 05