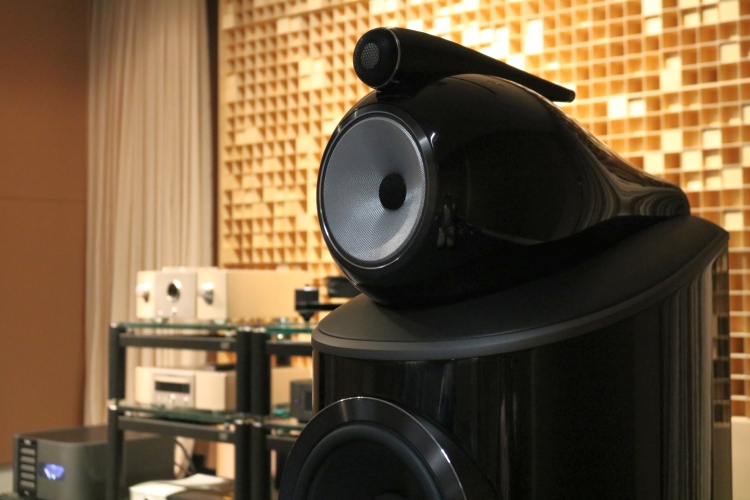 Review sample supplied by SoundUnited
Retail price in the NL (incl. 21% VAT): 35.000 euro (per pair)
Personal History
My first experience with Bowers & Wilkins goes back to when the initial Nautilus series was introduced 22 years ago. At that time, I was in the market for new speakers and got entirely infatuated with the curvaceous new Nautilus shape, especially the N802 with its intriguing snail shell-inspired midrange- and treble heads. Alas, the N802 was solidly out of my reach so, at that time, I did not dare aspire to it. But this did bring me to investigate the lower-tier Nautilus models.
When listening to the N805's and the N804's at Hobo Hifi in Amsterdam, the modest little N805 stand-mounters readily wowed me with their fluid, open, and remarkably spacious sound. Naturally, they had a limited bass response but that certainly did not go for the 804's. The floorstanders had the same footprint as the 805's and a super-slender appearance but with double woofers and much more internal space, they produced deep and powerful bass. In addition, the three-way's yellow FST unit provided a more pronounced, cleaner, and better-textured midrange that came slightly closer to the 802's in performance.
At that time, I was pretty much already sold. The 803 that was placed above the 804 was more than twice as expensive but was basically only a scaled-up version of the 804 but at a price level that rapidly approached the cost of a pair of 802's which were not feasible anyway.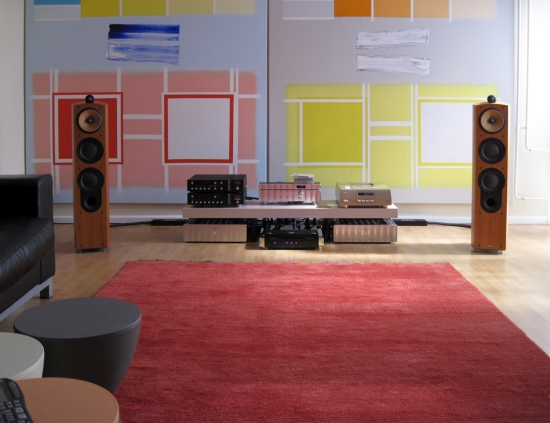 Now having obtained certainty, Hobo Hifi had a new customer and I owned a new set of N804's. These speakers would not move away from their place for about 8 years of system updates. Although… there were two moments of doubt where I was tempted by other systems and I sold the N804s, even though in both instances, in no time, I bought the exact same model again. The last time, I had blindly decided to upgrade to the S-series version of the 804 and sold my own pair before the new pair was delivered. Alas, the 804S had a restrained kind of sweetness that I could not get used to and that prompted me to get my third pair of N804's in a row.
10 years later, Bowers & Wilkins introduced the diamond series, dropping the N prefix and adding a D appendix to the model number. Oh boy, I still couldn't really afford them, but just like before, the 802 model had me totally in awe. Hobo Hifi again kindly agreed to a home demo (thanks Hans-Peter Rietveld!) and this marked my first experience with the 802D. Oh, yes, this was something else! As good as the N804's were, the 802D's outperformed them in many aspects such as soundstage depth and layering, focus and precision, and mostly, treble refinement and air. While many people were imagining a diamond to sound hard and perhaps edgy, the 802D's tweeter actually delivered smooth, refined, and liquid treble. Actually, the 802D's treble performance was so remarkable that my good friend JW, a die-hard ribbon-lover, was impressed.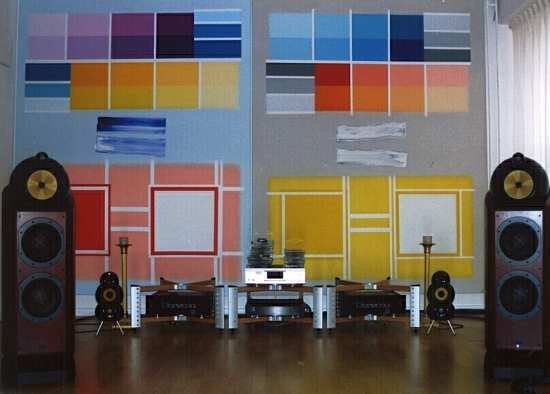 Feverishly, I was thinking of ways to scrape together the required sum. If I sold a couple of components and took a loan, then I could perhaps just make it. However, soon, it became clear that the 802D's bass was far too prodigious for my space and the walls were also too thin, leading to neighbor's complaints. Alas, this party had to be canceled!
Successive listening sessions in other systems later confirmed that in addition to possessing a particularly potent bass, the 802D also sounded warmer and richer than my N804's. At a time when I was seeking a more and more neutral sound, this turned my attention to the new 800 range-topping model. Although the 800 is physically larger and more imposing than the 802, the reference model was said to sound leaner and more linear.
When the N800s had to make way for the new model and I listened to them at Staffhorst extensively, this confirmed everything I had heard about the flagship. Again, I was heavily tempted but no matter how beautifully neutral the N800 played, I couldn't get the magical performance of the diamond tweeter of the 802D out of my head. No matter if I had lived with the N804's aluminum tweeter for what seemed like an eternity and never had any complaints about its treble behavior, clearly, the goalposts had been moved.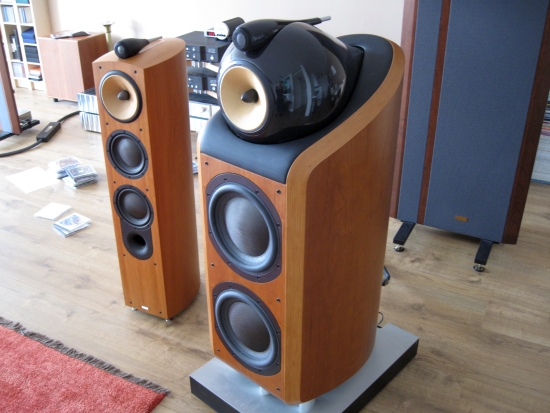 In 2011, I was in the fortunate position to get my hands on a second-hand pair of 800Ds for a very good price, and so I took the plunge. This time, the acoustics of my newly moved-in house worked against me and the magisterial loudspeakers hardly came into their own. Unfortunately, this meant the premature end of my relationship with the brand, whereupon I took a completely different direction with Magnepan, Martin Logan, Quad, and Apogee speakers.
Next: D3 and D4 descriptions