Reference Sounds – Wilson Sasha DAW
A significant upgrade of the long-standing Watt-Puppy / Sasha range
As an owner of the Wilson WATT/Puppy 8 at the time, I found the introduction of the new DAW to be big news. The first photos showed an ever more elegant model that was still instantly recognizable as a descendant of the famous Watt/Puppy range. The model 8, by the way, was the last model to be named WATT/Puppy and the next two models were named Sasha W/P. The Sasha W/P series 2 appeared nearly 5 years ago and when Dave Wilson passed away, Daryl was highly motivated to make sure that the new Sasha would honor his father's legendary achievements. Another important motivation was that they should achieve an even greater level of performance than was possible when Dave designed the original Sasha. DAW stands for David Andrew Wilson. Developed by Daryl and the Wilson team, they are a homage to the man who started it all.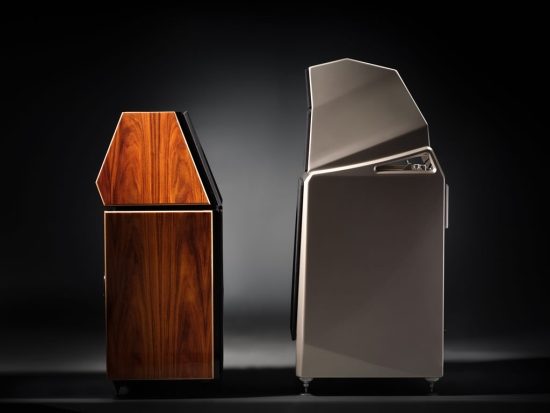 It was early in January that Michael notified me that the DAW's were delivered and, naturally, I was eager to hear them. Some time passed and then, on March 14th I received the invitation to attend the introduction at Reference Sounds and it goes without saying that I obliged.
Michael has put the intermediate time to good use, experimenting with the speakers' positioning and, more importantly, giving them plenty of hours. Actually, the first weeks he ran them 24/7. It has to be said: the results speak for themselves.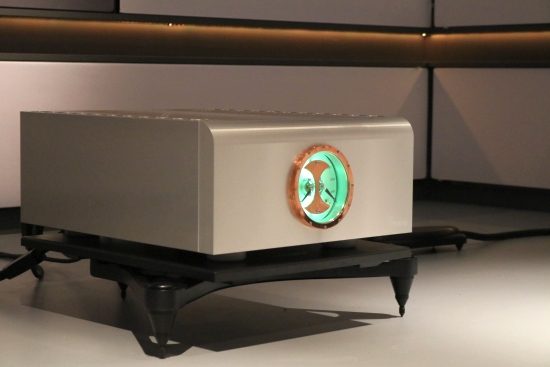 The beautiful Dan d'Agostino Progression stereo power amp and preamp were perfect partners, fed by the Mark Levinson 519 Media Player that was mainly fed CD's but also used as a streaming endpoint using a variety of content sources. The interlink between 519 and preamp, as well as the long interlink between preamp and power amp, were Balanced Transparent Ultra and the speaker cables were Transparent Reference, all Gen 5. The 519 and the preamp were powered by a Transparent Gen 5 Reference Power Isolator, using Transparent Gen 5 power cables and the power amp was powered directly from a wall outlet, using Transparent Gen 5 Premium Power Cable with a 20Amp power connector.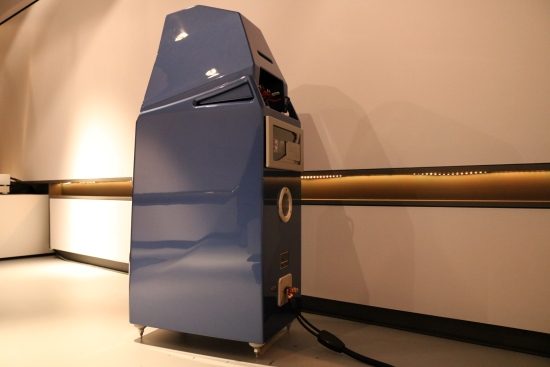 The vivid blue color does not really come across on this picture but trust me: they are quite striking! And if blue is not your color of choice then there are plenty others to select from.
The first track Michael played was from a TRPTK CD, one that I know well: The Collectors. It sounded highly recognizable: immediate, lively, and transparent, and quite impressive. But it wasn't until he played a track from an artist that I did not yet know that I was truly impressed: Yosi Horikawa, the track "Bubbles" from the Wandering EP. If you don't have his music yet, head to Bandcamp and buy the track, the album, or even his entire discography. The downloads are available in all the popular formats, FLAC and WAV included. Yosi is apparently famous for using everyday sounds as an integral part of his music and so in this case what sounds like a whole bunch of ping pong balls falling from high up on a table were captivating in a way that I have not heard in a long time. All the individual balls were clearly positioned in their own space in the width and depth plane while a powerful bassline underpinned this perfectly. I just could not suppress a huge smile while I took in the mesmerizing aural landscape. The next day I purchased the discography.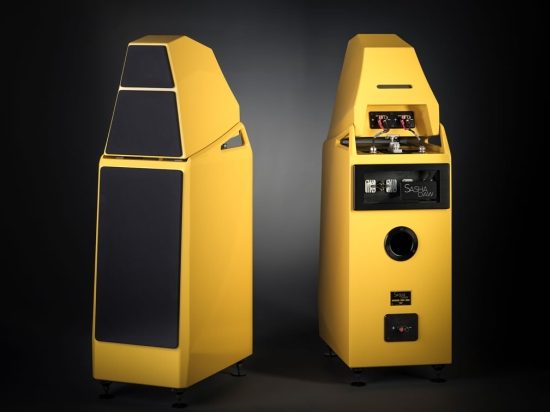 All the tracks that followed, further confirmed that these speakers really are huge improvements over the earlier models. As an owner of the WP8, I am well aware that their treble can sometimes bark at you but in practice, it doesn't happen too often and I was fine living with it because the speakers are so very lively and dynamic. After all, speakers that did not have this occasional edge were invariably also smoother and warmer and often less articulate.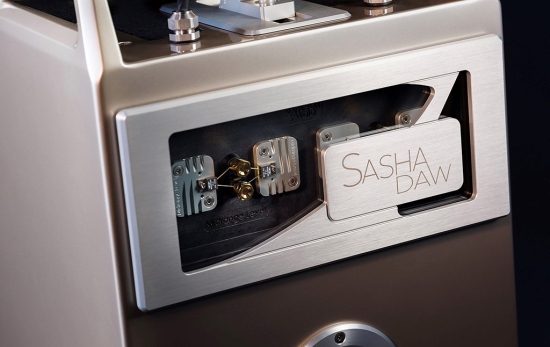 Importantly, the new DAW's have all transient attack and dynamic immediacy of the earlier models yet without ever sounding edgy even in the slightest. True, the midrange is slightly warmer than that of the WP8, but that is also a matter of perspective and one could also say that those older models are actually a little bit too bright or too forward. Some of my friends certainly feel that way. Either way, judged by themselves, the speakers certainly did not sound warm, rather, they are very neutral. Timbre, by the way, was absolutely perfect and acoustic instruments really sounded precisely as they should.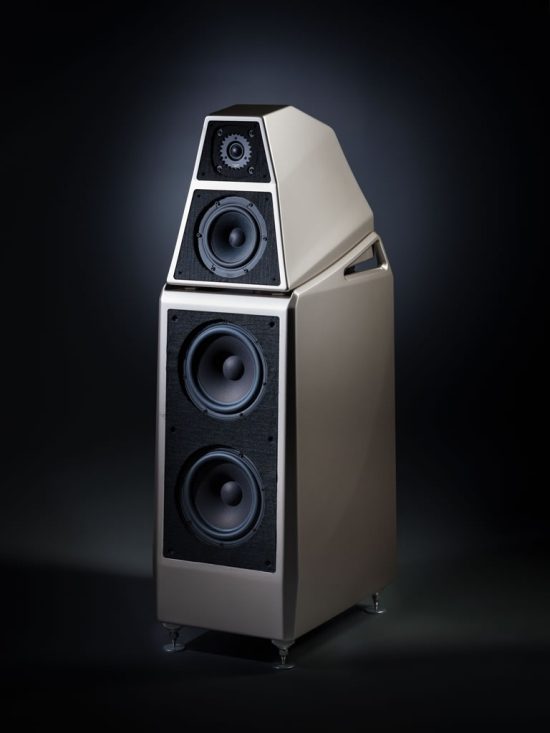 Throughout all the music that Michael played, as well as while playing some of my own CD's, the aspect that stood out most was that these speakers are uncannily precise. It's like listening to Magico but without the matter-of-fact delivery. With the Wilsons, there is technical perfection as well as emotional involvement. Another evident area is their coherence. An aspect that got better and better with every W/P model, there is currently just no more distinction between the drivers or the two cabinets. The DAW's sound extremely even-handed and pure, especially in the upper range, the tweeter and midrange integrating wholly seamlessly and with absolutely zero coloration, yet, the sound was organic and texturally rich. Being Wilsons, of course, they still have big bass, along with a slight preference for sounding extra energetic in the midbass, but that might just as well have been the room. Even so, I did note that they were incredibly linear, much, much more so than my system 8. The bass behavior was also different than what I am used to from the system 8: much tighter and more damped, drier, in fact. If you're a bass fetishist then you may be better off with the Alexia but then your pockets also need to be almost twice as deep and the DAW is already not exactly pocket money.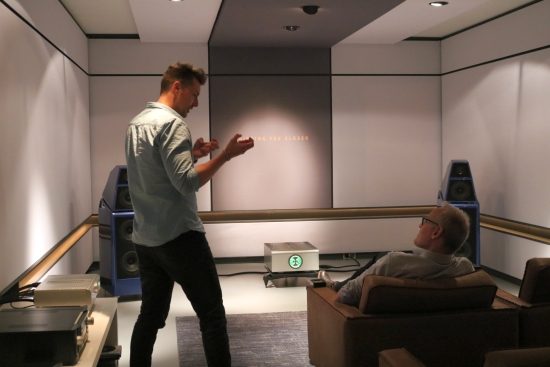 Here's Michael explaining things to Dirck Voordeckers of audiovideo2day who was scheduled for the next session
A couple of days later, I visited Alex Loth of A10 audio in Amsterdam. Newly arrived was a set of YG Haileys, set up in his big listening area and I have to say I was again quite impressed. The YG's have a very different sound than Wilsons and are actually more similar to Magicos. Like these other aluminum beasts, they excelled in transparency, linearity, and precision. And maybe it was the particular match but I did not hear the "mechanical" delivery that I often hear with Magicos. But that's a personal matter as well as a matter of taste, I guess. In any event, at that moment, it occurred to me that the Wilson Sasha DAW's actually provided similar levels of insight and transparency while not abandoning their roots and the full-bodied Wilson signature sound.
Fancy a listening session?
Reference Sounds is not just a distributor, but also functions as an extension of their extensive dealer network, and Michael is always happy to demonstrate the products in his Amstelveen Listening Room by appointment.
More Reference Sounds
External Links