Rhapsody Show – CH Precision 10 Series with Marten Mingus Orchestra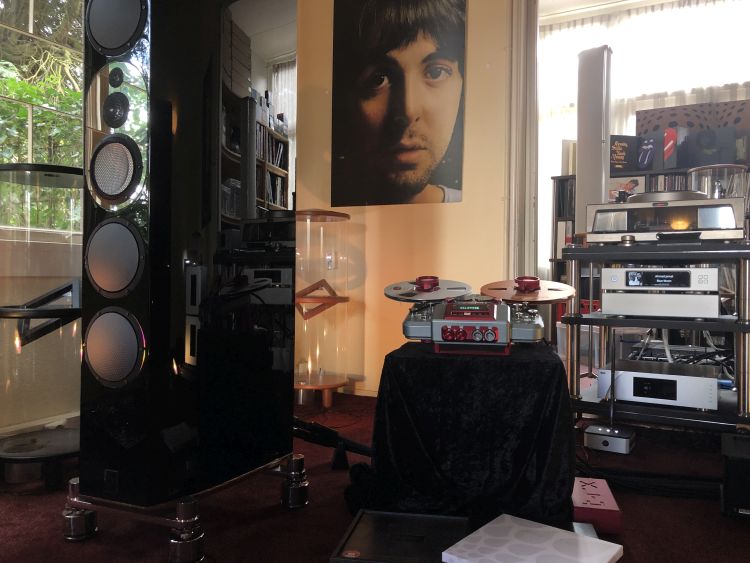 Now, here's a system that speaks to the imagination!
For 700.000 Euros you could get a house, a very nice apartment, a super cool car, or a non-plus-ultra high-end audio system! What we have here is the best of the best with the core consisting of the CH Precision's top Series L10 Twin-Chassis Line Preamplifier and M10 Twin-Chassis Power Amplifier along with assorted Series 1 components, and Marten Mingus Orchestra loudspeakers which are the second uppermost model in the Marten catalog.
This event took place on 8 and 9 April 2022 and was named Birth Of The Cool, after the iconic Miles Davis album.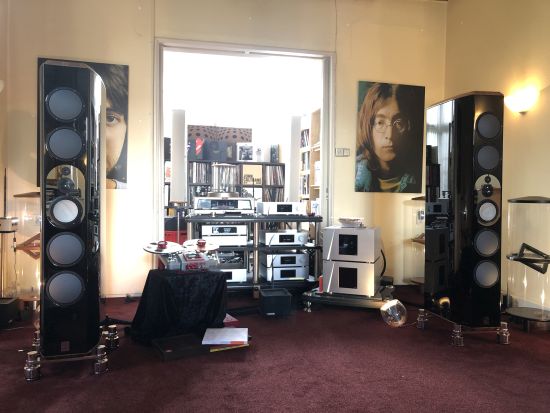 To top it off, sources included the Aurender N30 SA Music Server, CH Precision D1.5 SACD transport, Döhmann Helix One MK2 turntable, and the stunningly beautiful Metaxas T-RX Tourbillon Reel To Reel tape machine.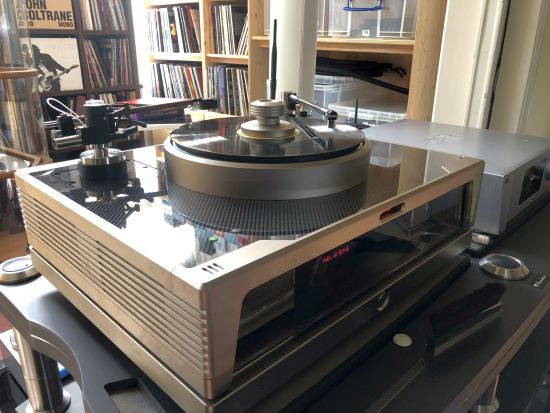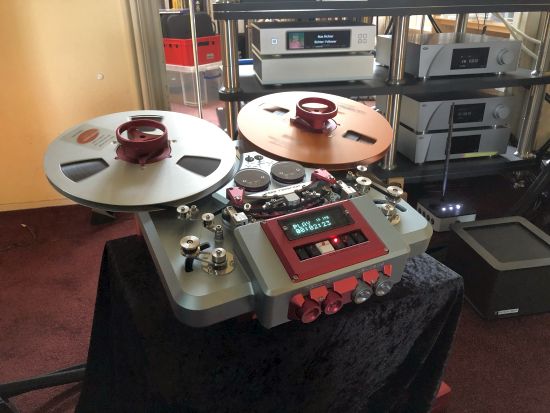 There are too many carefully-applied tweaks to describe, among which are Schnerzinger Field Eliminators, Bassocontinuo Ultimate Audio Racks, various footers, acoustic treatments including Acoustica Applicata DaaD, Halifax, Volcano, and Polifemo, and countless other accessories.  Schnerzinger interlinks were used between preamp and poweramp while the speaker cables were a bi-wiring combination of AudioQuest Dragon Zero and Dragon Bass.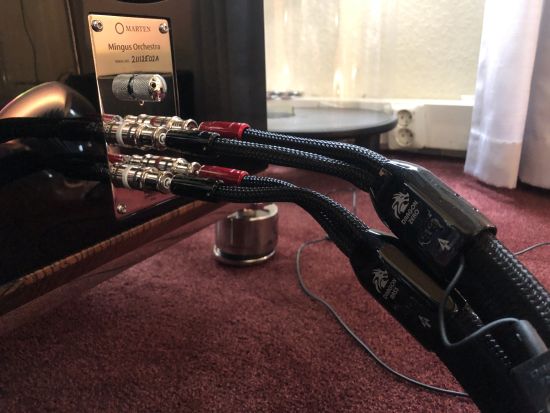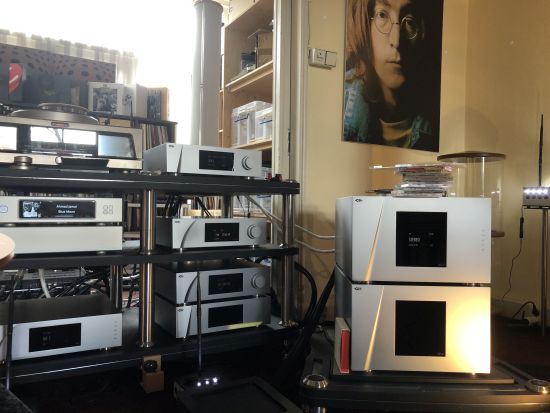 Several years ago, I reviewed the Mingus Orchestra's smaller brother, the Mingus Quintet, and found its treble to be so deliciously delicate yet so detailed and transparent and coupled to a midrange so clean and pure that it was the very first dynamic speaker that I felt could substitute ribbons.
This same delicacy was demonstrated again at this Rhapsody show, but as one might expect, on a much grander scale. The soundstage was big and tall and the speakers were capable of bass reaching lower than that of many subwoofers. Meanwhile, the CH Audio components made sure to relay all of the music but no coloration or distortion whatsoever, while the speakers produced it all with heedless ease, never once breaking a sweat.
In spite of the many drivers, there were no inter-driver inconsistencies that I could detect and even in the face of the speaker's linearity and even-handed delivery, it remained sweet and relaxed. Indeed, visitors commented on the system's "ease" and Harry van Dalen confirmed that these speakers can simply play anything.
Especially the bass was magnificent in its depth and richness, combined with great articulation and precision. In my couch position, I heard an amount of richness and warmth through the midbass but two other visitors whose opinions I value indicated that this was not the case in the back row, where they felt the bass was no less than standard-setting. Probably the most impressive aspect of this system for me is how it can sound immensely dynamic and impactful yet never ever hard or edgy.
For more information about this system and its components, see the Rhapsody website!
More CH Precision
External Links