Rhapsody Show – CH Precision D1.5, L10 and M10, Dohmann, and Estelon Forza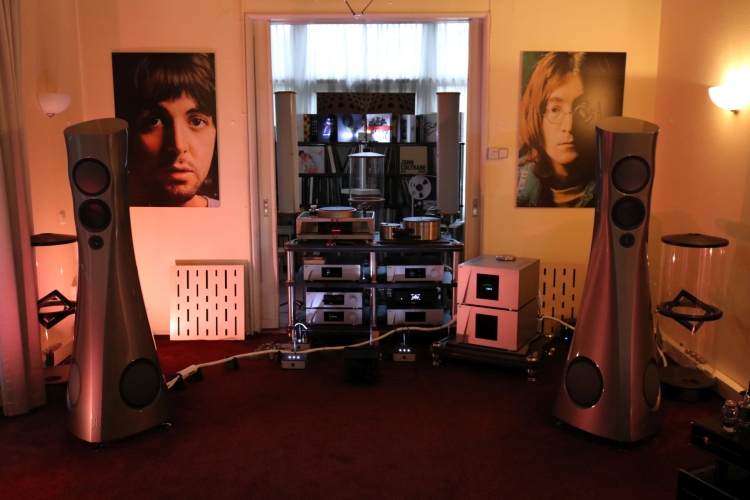 Rhapsody Autumn Listening Show: Redefining the State of High-End
Friday, November 19th and Saturday 20th, Rhapsody in Hilversum, the Netherlands, held a show using a host of ultra-high-end equipment. Brace yourself: the Estelon Forza loudspeakers, driven by the CH Precision L10 Dual Monaural Twin-Chassis Line Preamplifier, M10 Twin-Chassis Power Amplifier, P1 phono preamplifier, and brand new D1.5 SACD transport, the Grimm MU1, and the Döhmann Helix One MK2 turntable, supported by Bassocontinuo Ultimate line audio racks and a host of Schnerzinger cables and field elimination accessories.
This Rhapsody show builds on the last where a CH Precision A1.5 power amplifier was used. Alas, I did not attend that particular show. But I did attend the show prior to that, which used the same speakers and sources but with the Audio Research Ref 6 SE preamp and Reference 160 power amplifier instead of the CH Precision quartet. Needless to say, these two amplification systems have very different presentations. Both systems have their particular strong points and although 50 minutes and a handful of unfamiliar music are not nearly enough to form a proper opinion, I can provide a bit of a general impression.
The Estelon Forzas strike me as magnificent, albeit also very particular in requiring ideally matched amplification. For instance, the combination with the  ARC Ref 6 SE and Reference 160 amplifiers has its strengths in terms of refined delicacy, resolution, transparency, air, and flow, which results in a heavenly ethereal presentation. Quite on the contrary, the combination with the CH L10 and A10 pre- and power amplifiers the CH combo is particularly great in terms of bass authority and -grip, tightness, transient speed, linearity, and neutrality, culminating in a more earthy presentation.
Of course, a different combination or setting will yield different results but in this context, I think it's fair to say that the Audio Research combination did not provide the kind of power and grip to properly control the Forzas in the earlier demo while I get the impression that the 10 series CH amplifier may be positioned on the other end of the scale, providing arguably more control than the speaker needs.
My own CH Precision A1.5 has this uncanny ability to sound neither like a tube-amp nor like a transistor amp while combining strengths from both. In many ways, it actually transcends the category. I assume that the same will be true for the 10 series but I'll have to hear it with more known music and in a more varied setting to be able to say more about this. What I can say without reservation is that the 10 series power amplifier has absolute control. The bass has superlative impact and major thrill-capacity yet it also starts and stops with a level of precision that I have never heard before. And it's 100% perfectly neutral: neither restrained nor overblown, not lean or thick,  and not slow or hurried.
I would be interested to hear what the A10 amplifier can do with very difficult loudspeakers. I have a feeling that I've only yet heard a fraction of what it can do. And likewise, I would be interested in hearing the Forzas with a variety of amplifiers.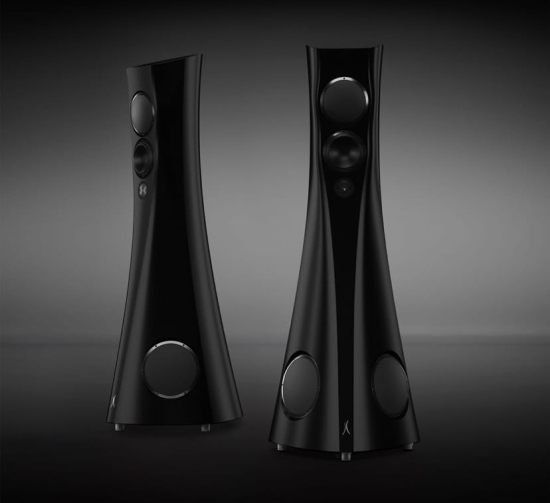 Estelon Forza loudspeakers – they look even prettier in real life, and more imposing, too!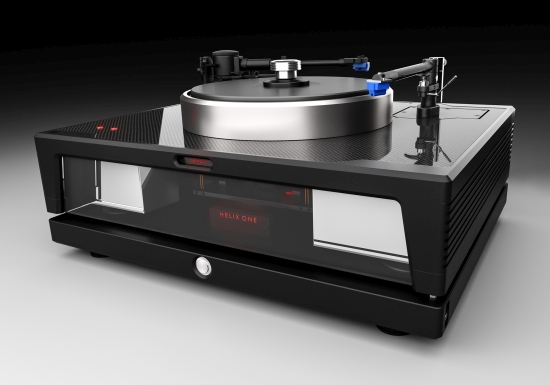 Döhmann Helix One MK2 turntable
The CH Precision D1.5 SACD transport and C1 DAC – as regular readers know, the latter has been serving proudly in my reference system for 2 years now. As for the D1.5's performance, Harry played only one track from an unfamiliar SACD, so I can only guess. But I have a feeling that it will prove to be superb.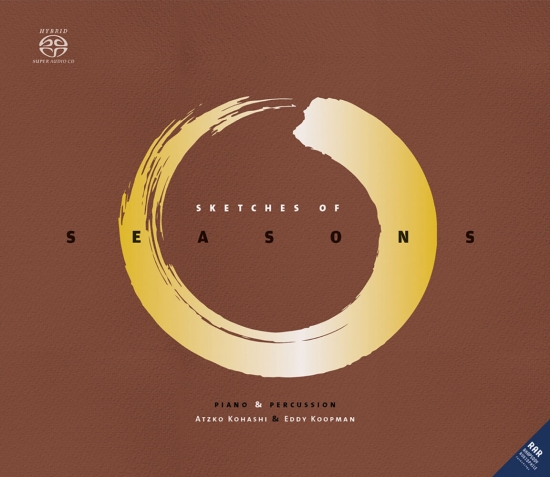 Above is the album that Harry played with Japanese pianist Atzko Kohashi and Dutch percussionist Eddy Koopman
CH Precision L10 Twin-Chassis Line Preamplifier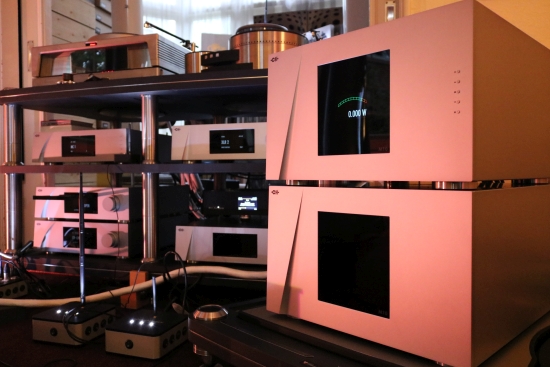 CH Precision M10 Twin-Chassis Power Amplifier – the photo doesn't quite bring it across, but this is a beast of an amplifier that is deeper than it is wide! For this show, it was used with a local to global feedback setting of 16, meaning that it was set close to the fluid-sounding end of the scale.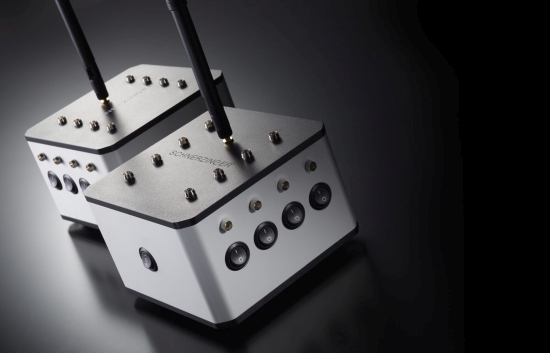 Schnerzinger Field Eliminator

CH Precision D1.5 SACD transport front and rear

CH Precision L10 Twin-Chassis Line Preamplifier and M10 Twin-Chassis Power Amplifier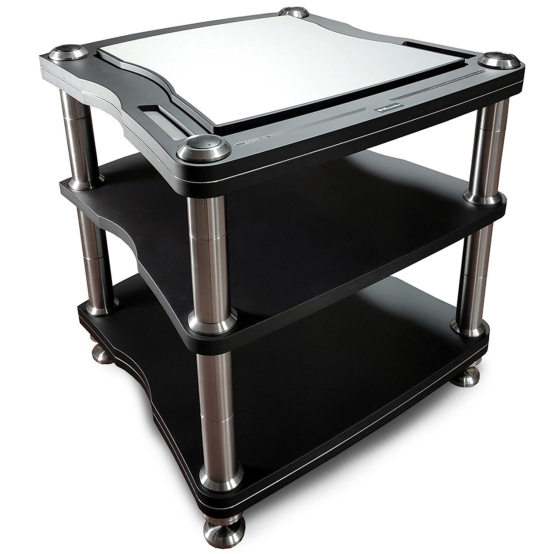 Bassocontinuo Ultimate Audio Rack
More CH Precision
External Links