Munich High End 2022 Show Report – Day 1 and 2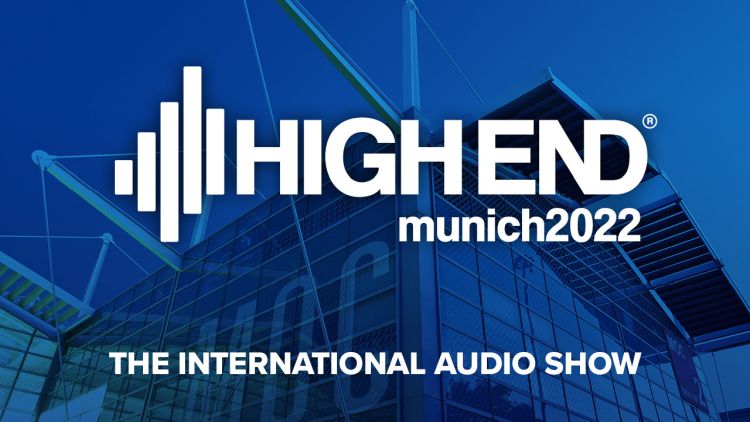 Finally! A new edition of the High End show in Munich!
Alas, HFA won't be attending. However, I thought it would be nice if I published and continually updated a report of the show based on photos, comments, and other content from friends in the industry who are attending. This way, those who can't attend can still get something of a good feel for the show!
Official Munich High End even teaser video
Opening times:
10:00 AM – 6:00 PM (May 19 – May 20) (Business)
10:00 AM – 6:00 PM (May 21) (General)
10:00 AM – 4:00 PM ( May 22) (General)
Show Report Parts
This show report is published in 5 parts, containing multiple pages. So, get your crisps and drinks out, and dive in!
Day 1 and 2 – Business Days, 19 and 20 May (3 pages)
Day 3 – Second Business Day, 20 May (4 pages)
Day 4 – First Public Day, 21 May (1 page)
Day 5 – Second Public Day, 22 May, Hifi-Deluxe (1 page)
Show Highlights (2 pages)
---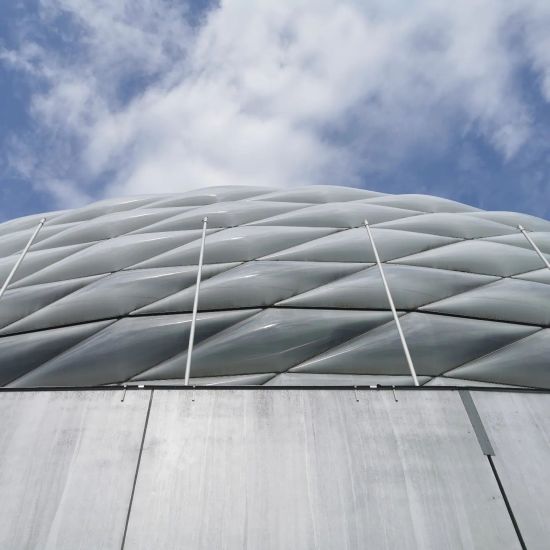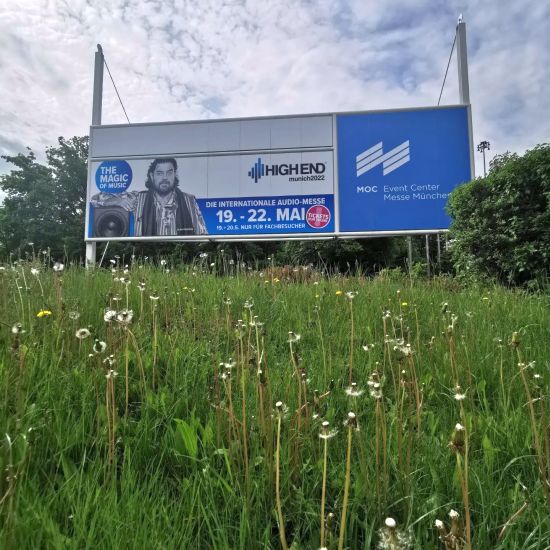 Photos by Cayetano Castellano, Artesania Audio
I'll start off this report with a link to a nice teaser video from Cayetano Castellano for Artesania that also unveils some brand-new products.
Artesania Audio Product Presentation (link to Facebook)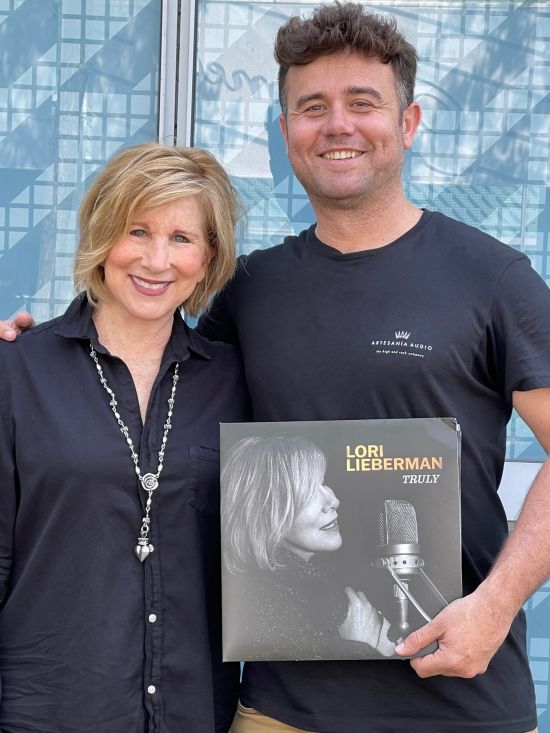 Here's a picture of Lori Lieberman who will be performing live at the Munich Show. Cayetano told me that he and she met in Las Vegas a few years back when she was performing in a hotel during the CES convention.
---
Day 1 – Preparation Day
18-05-2022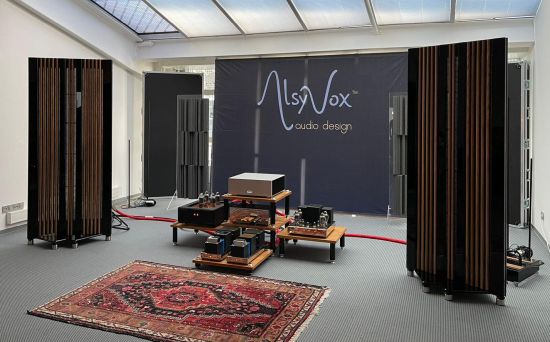 Here is the Taiko room, fully prepared and ready for tomorrow's show. In this picture: Alsyvox Raffaello full-range dipole planar speakers, Taiko SGM Extreme Music Server, Lampizator Horizon DAC, Jadis JPL MkII preamp, Jadis I70 integrated amp, Jadis JA30MkII power amplifiers, and Omega Audio Concepts Elements cables.
Horizon DAC tube complement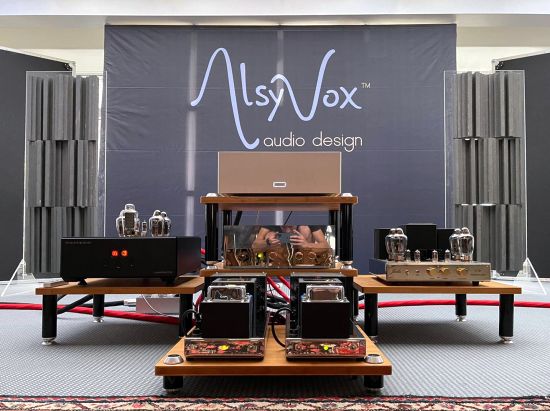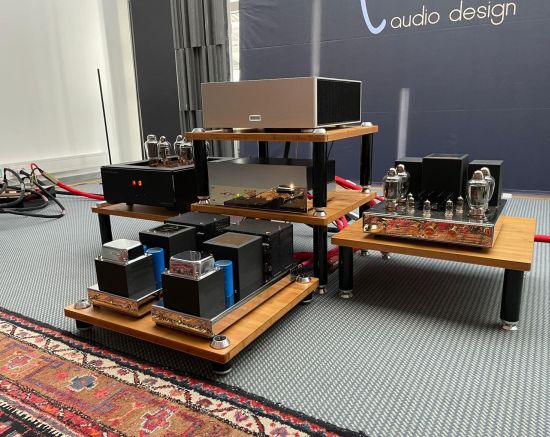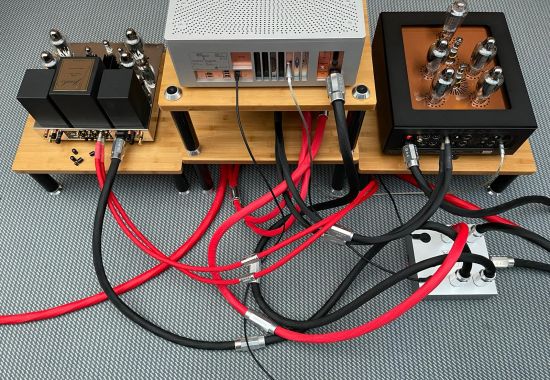 Read side of the system with many meters of Omega Audio Concepts Elements cables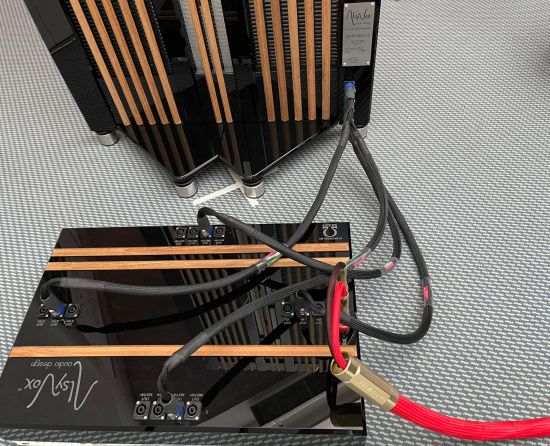 External speaker crossover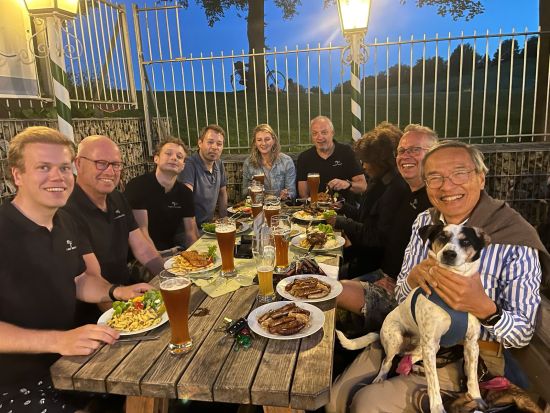 Taiko Team tanking up on Bavarian food and drinks:-)
Photos by Emile Bok of Taiko Audio
Taiko Audio Website
Alsyvox Website
---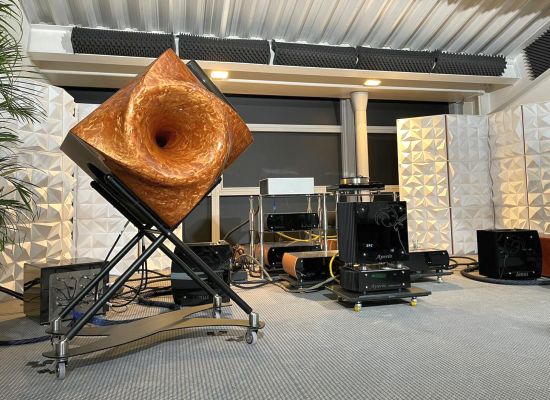 Aries Cerat – full system with the massive Aperio preamplifier and equally massive Janus mono power amplifiers, flanked by the gorgeous Aurora horn speakers, and served by the Taiko Audio SGM Extreme.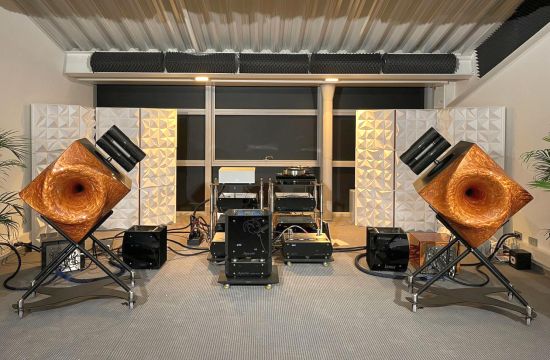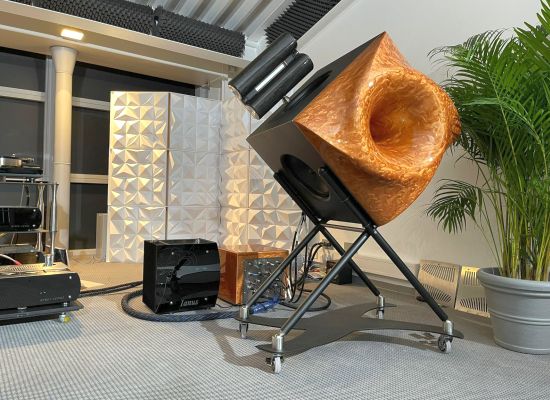 Photos by Emile Bok of Taiko Audio
Aries Cerat Website
Taiko Audio Website
---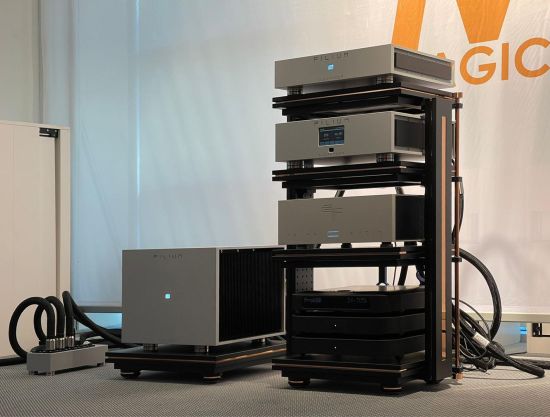 One of the Magico rooms, here with A5 speakers, Pilium Alexander preamplifier, Pilium Achilles power amplifier and a front end consisting of the Taiko Audio SGM Extreme Music Server and the MSB Select DAC.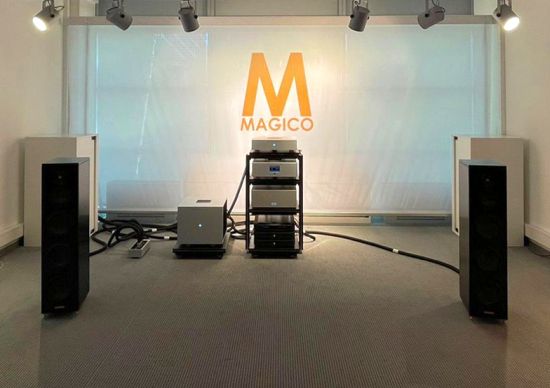 The system is wired entirely with cables by Vyda Laboratories: Orion Silver interlinks, speaker cables, and power cables.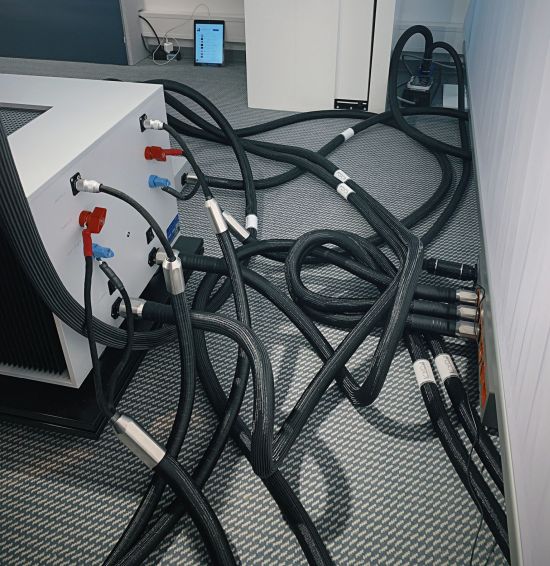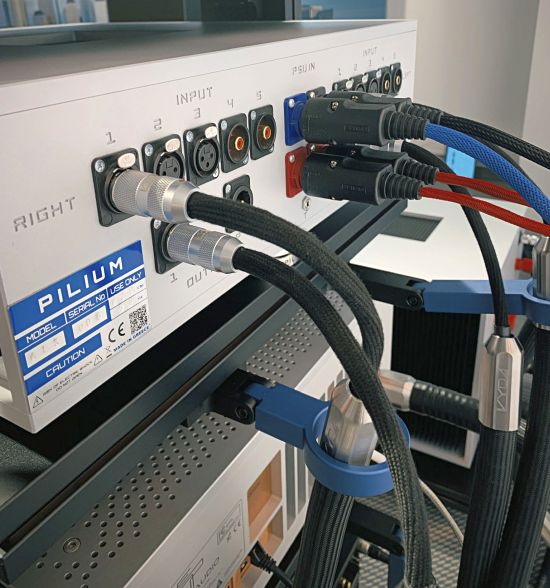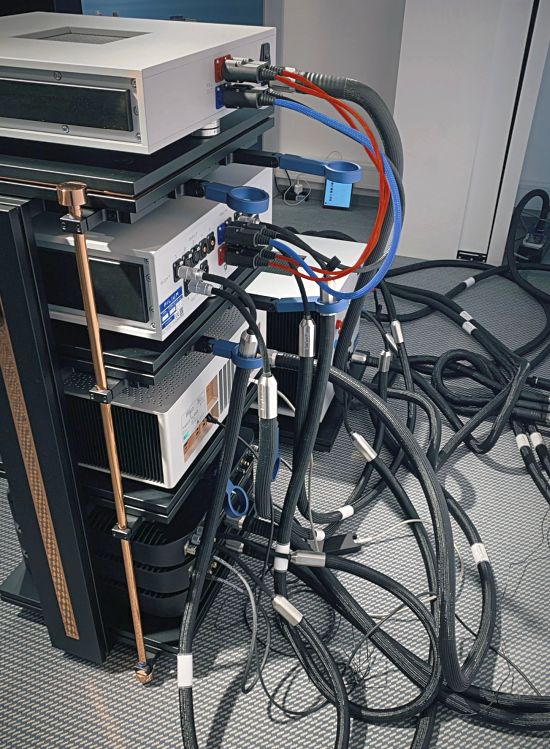 Magico MRACK Audio Equipment Stand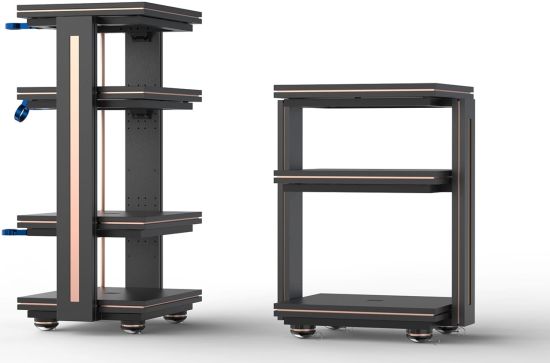 Magico A5 speakers with Vyda Orion Silver speaker cables
Photos by Emile Bok of Taiko Audio
Taken on the first day just after completing the setup
Magico Website
Pilium Website
Taiko Audio Website
---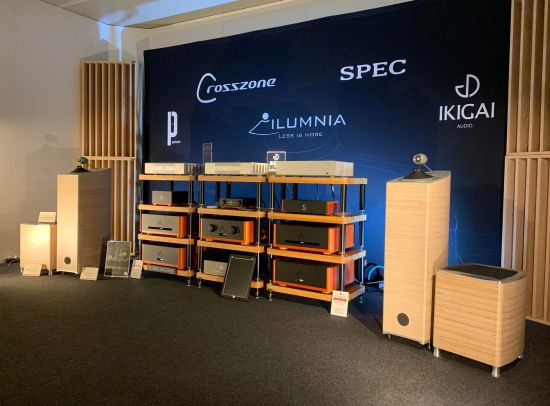 Full SPEC system with Pachanko Ilumnia speakers, and Pachanko Constellation Masterpiece Music Server.
Photos by Chan King of Pachanko Audio
Pachanko Website
Ilumnia Website
SPEC Website
---
Admire Audio unloading in the transport area.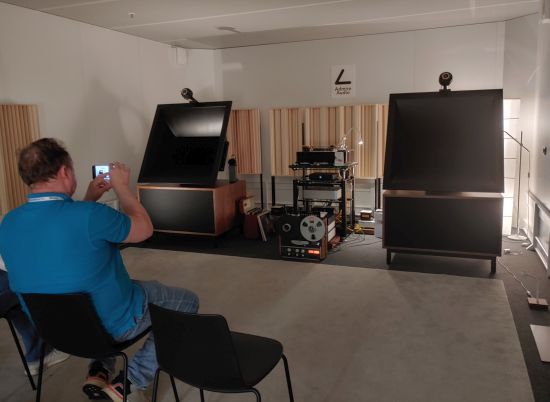 Admire Audio AA4 105dB high-efficiency 3-way speakers
Revox B77 reel to reel machine, behind it an Innuos Statement server, and an Artesania Exoteryc rack with glass turntable platform. In the rack is the new atm-audio Migjorn phono stage and a Denafrips Terminator II DAC. The amplifiers are by Triode Japan.
Photos by Jacobo Fernández Pons of Admire Audio
More pictures in Part 5 (Day 5 – Hifi Deluxe at the Marriott Hotel)
Admire Audio Website
atm-audio Website
---
Day 2 – First Business Day
19-05-2022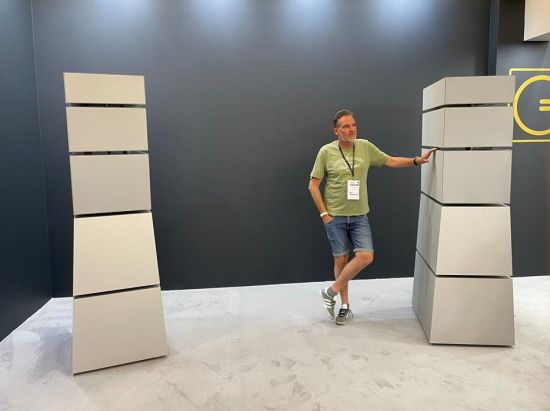 Here's Robert Brijde of PUUR Audio, Video & Domotica with the new Flagship Goldmund speaker GAIA. The speakers come in two parts and weigh approximately 440KG each.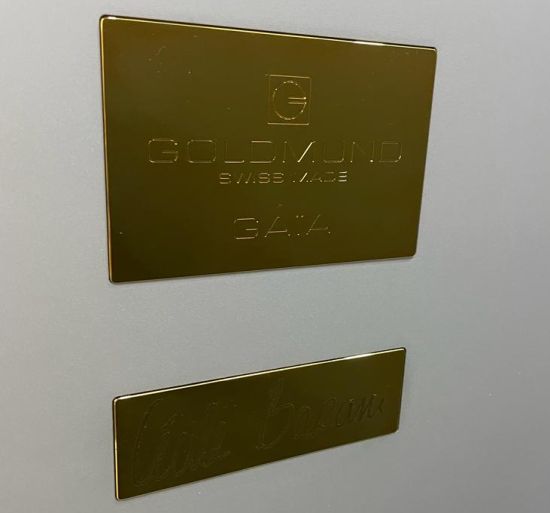 Photos by Robert Brijde of PUUR Audio, Video & Domotica
---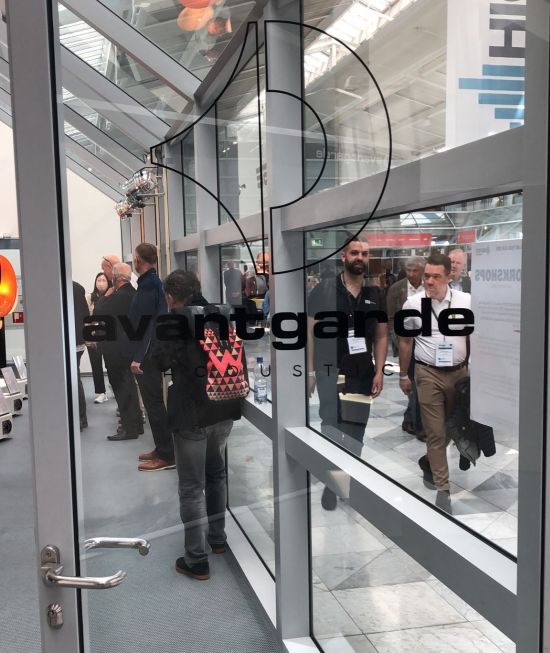 AvantGarde room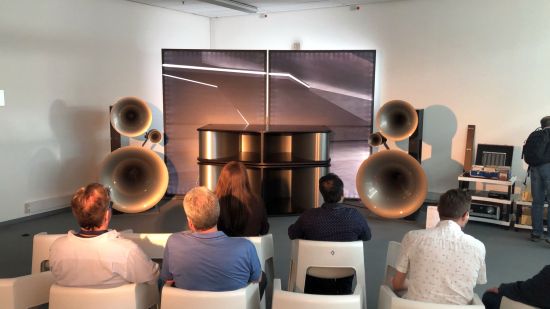 AvantGarde Trio XD with Basshorn XD. The source was Vinyl, courtesy of the new SME Model 60 turntable. See stock images below.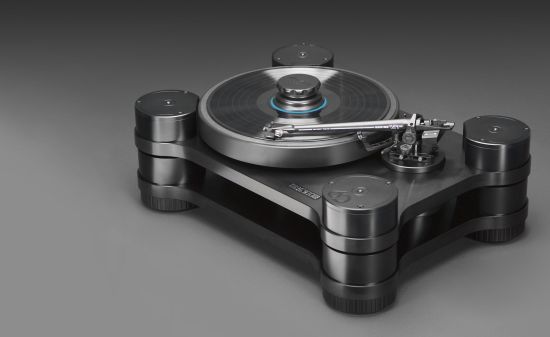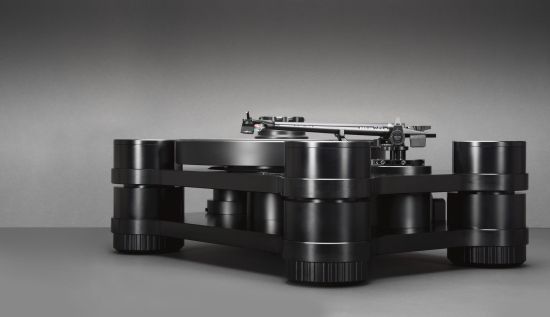 Besides AvantGarde electronics, the room also featured a delicious complement of Wadax and CH Precision components.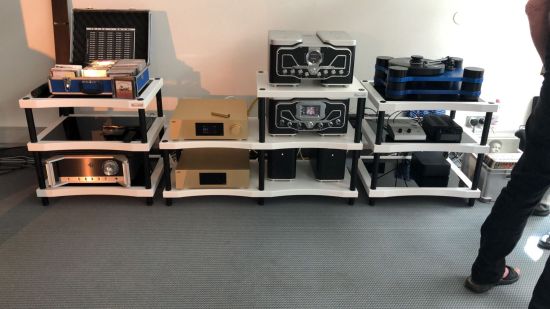 Photos by Edward HSU of Taiko Audio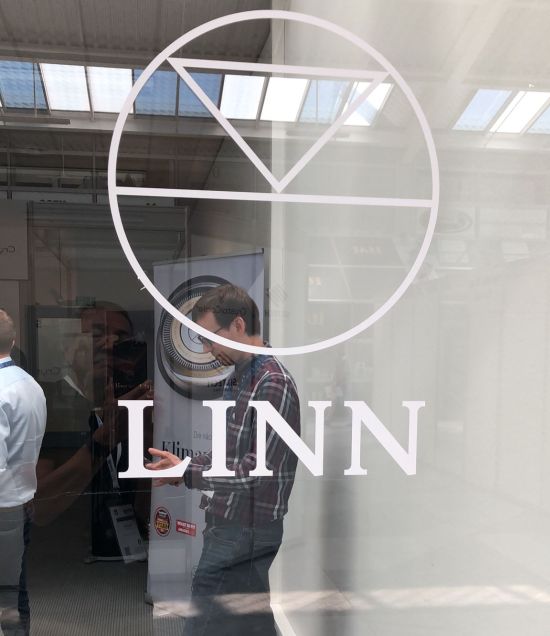 Linn Room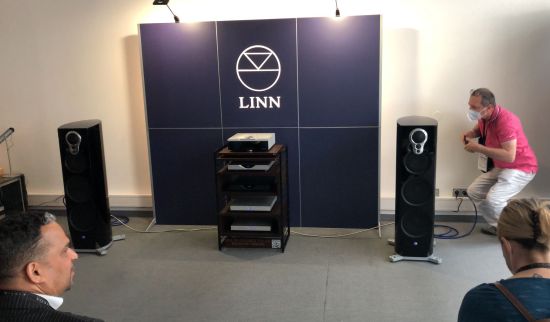 All-Linn system with Klimax 350 speakers, naturally with the Klimax DSM at its core, but according to our reporter, also with a Vinyl source (not pictured).
Photos by Edward HSU of Taiko Audio