Nakamichi Dragon CD Player – Mini Review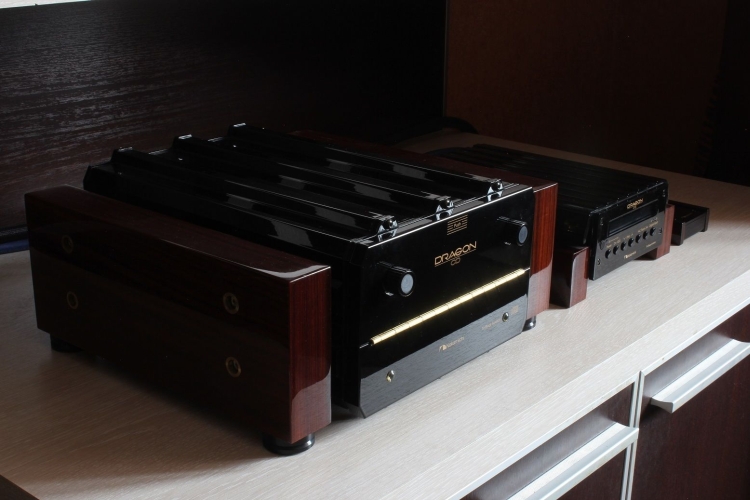 CD player-Extraordinaire
This three-piece collection together formed a Nakamichi reference CD player, so expensive that precious few people purchased it. There were apparently less than 200 units made, and so, it is very rare. It really looks stunning but upon first inspection, you might struggle to find the drawer. One might also wonder what to make of the 3 different boxes. They are 1: a disc changer transport (with built-in spare-dac), 2: a power supply with buttons to control the transport and 3: a DAC.
Compared to the Wadia 861, the Dragon holds up very well in terms of resolution and sounds much more velvety, airy and supple, contrasting starkly to Wadia's usual dark tonality and dryness. The Wadia, in turn, makes it clear that the Nak's timbre is somewhat synthetic and the Nak also can't match the Wadia in terms of soundstage depth and -layering.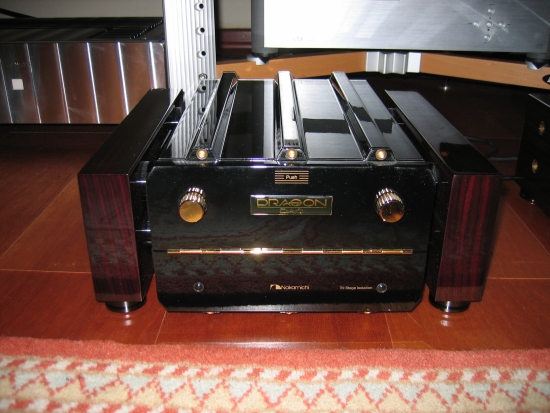 Above: the DAC unit, which looks exactly like the transport unit.
Above: the DAC unit front can be opened the same way as for the transport, in this case exposing some of the circuit board. But why?
Above: the power supply / control unit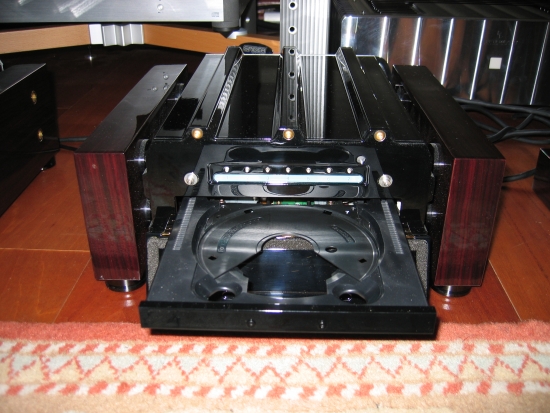 Above: the transport unit. This is a changer mechanism fed via a single drawer
I still wish I had had set up this iconic player on a decent table and taken some during the day.  The player belongs to a close friend who has it stored away, so maybe I'll get the chance again someday. Until that time, do check out the below pics that I found on the internet.