Audiomeca Mephisto II CD Transport – Mini Review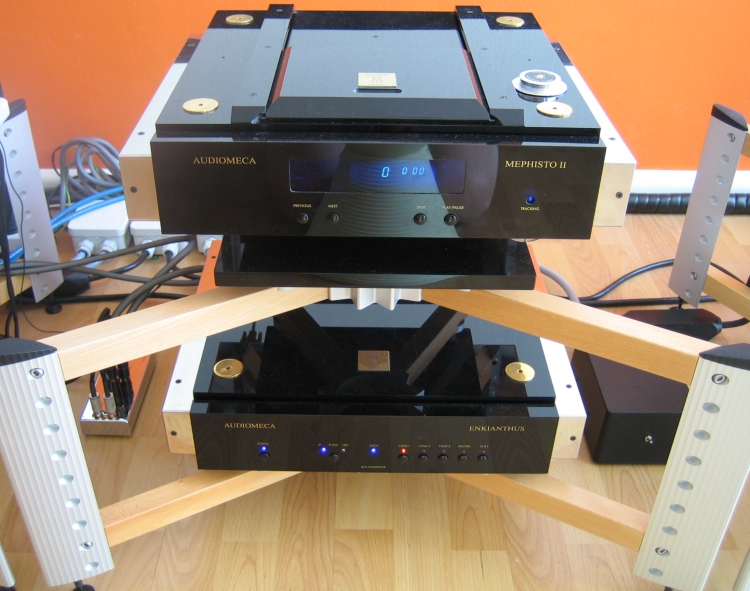 A very special CD transport, developed by Pierre Lurne in cooperation with Rene Boonen (designer of the famous Philips CDM4 transport) to maximize cd playback through minimized air friction and maximized platter size.
Soundwise this transport is very lucid, fast, open and detailed. Yet there is no harshness or shoutiness and despite all agility, the sound remains fluid. It is however so very astute that it can come across as too controlled. The match with the Audiomeca Enkianthus DAC is superb, on the other hand, the match with DCS Delius/Purcell is very bad. This may have to do with the way the input receivers do their work, the Audiomeca being of the free-flowing kind.