FoilFlex interlinks and speaker Cables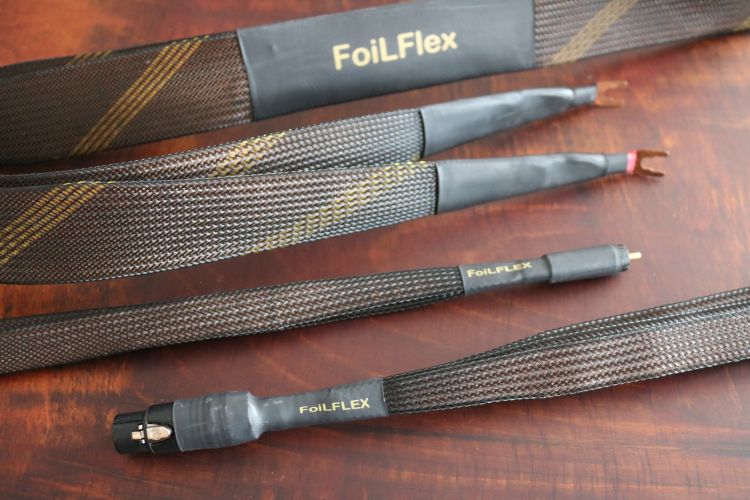 Speaker Cables
My normal speaker cables are the 2235-euro Jorma Trinity which are the most open, detailed and transparent cables that I have used. The Jorma's are also highly refined and have super-subtle treble and they do not add any dryness or a sense of grayness or anything like that.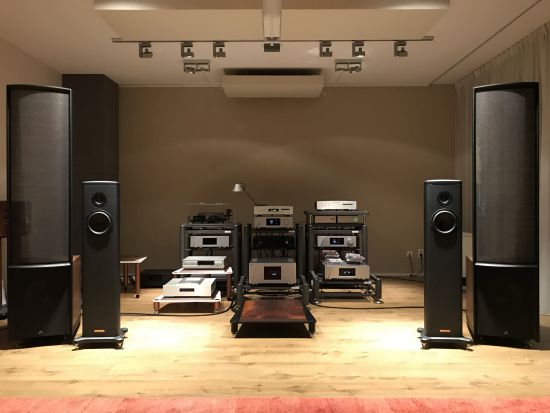 Still using the Logans and switching from the Jorma to the FoilFlex the sound remained beautifully open and transparent. The level of resolution was comparable and, surprisingly, the bass was not only just as fast but also just as solid and with a similar impact. There was absolutely no added dryness or thinness and the timbre was still full and natural.
As with the interlinks, initially, I had the feeling that the soundstage was a little bit more forward and extending less behind the speakers and here, too, the balance tipped slightly to the brighter side. But, also as with the interlinks, the perception of flatter imaging faded quickly and again was less noticeable when switching back and forth later. As with the interlinks, I just cannot be sure that this is a real difference or a psychoacoustic effect.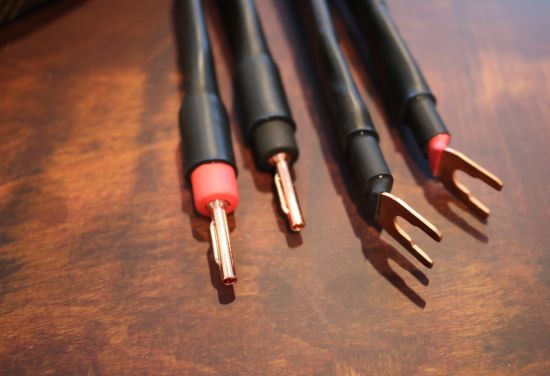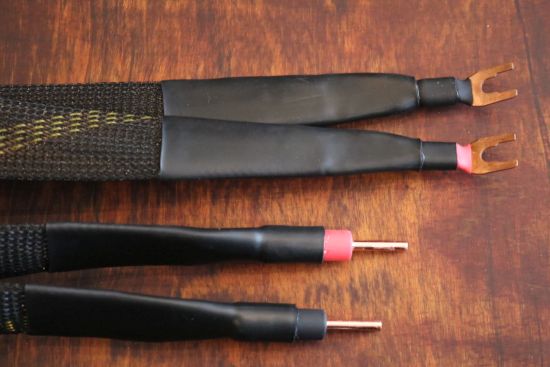 The only aspect of the interlinks' performance where they are less than stellar is also a factor with the speaker cables: loud sections in very complex recordings can lose a bit of their composure. While the cables sound very highly resolving and extremely well defined with most recordings, the individual strands that make up big orchestral parts can sometimes clog together and be less easy to follow individually than with the Jorma. To be fair: this has been the case with pretty much every other speaker cable that I tried that cost less than the Jormas. It is an aspect that I think will not be obvious to everyone and certainly not in every system. One should keep in mind that the Logans are extremely revealing. But also let's not lose sight of the FoilFlex cables' relatively very low price. With that in mind, this single aspect does not detract from their otherwise spectacular performance.
When going back to the Jorma speaker cables you do hear that they are more harmonically complex or fuller, if you will. Whether the Jormas add color or the FoilFlex leave it out is a matter of interpretation but I do feel that the Jormas sound more organic, vocals more like real vocals and wooden instruments more like the real thing. On the other hand, the Jormas also sound slightly less exciting than the FoilFlex.
To get a better handle on this aspect I also connected the FoilFlex speaker cables in my secondary system where I currently use an Ayon CD-10 II CD/DAC, an Ayon Spirit III integrated amp and Kroma Audio Carmen speakers. This is a full-bodied and rich yet very transparent sounding system more than capable of laying bare differences such as described thus far. Well, on this I can be brief – here, the cables pair extremely well!
The sound is upbeat and dynamic and full-bodied yet ever so transparent and there is absolutely no sign of any harmonic deficiencies, all the instruments are as rich or as complex as they need to be. What's more: I also do not hear any soundstage flatness in this system, the sound field wraps all around me but also protrudes into the depth, beyond the front wall, which seems physically impossible but happens nevertheless. At this point, it is worth noting that Martin Logans have tight imaging and are very precise but they are not the best speakers for the portrayal of depth and the sense of bodies being 3D. The Carmens, on the other hand, do this beautifully and although I have not made a comparison with the Jormas in this system, it is so abundantly clear that the FoilFlex fit here perfectly that I will not be removing them again.
Magicos
Of course, the Logans have a very high impedance and active bass and the Kromas are voluptuous and full-bodied themselves. So, how would the FoilFlex speaker cables fare with the even more revealing Magico S1 MkII's?
Well, in a word: marvelously! After switching from the Jormas to the FoilFlex speaker cables playing a well-balanced track there is no perceptible loss of bass solidity or sonority nor in the sense of power or transient attack. What's more: the bass is just as deep and even more articulate. Yet, it does not feel too lean. Yes, the bass is not as voluptuous as with some other cables. But that is just because the FoilFlex cables do not add any extra body or fatness as so many other cables do. After having played more tracks I noticed again that the Jormas do have very slightly fuller (but not better) bass and the FoilFlex balance is indeed tilted very slightly to the bright side but the Magicos make it very clear that while the treble may be a little sparklier than with the Jormas, it is of impeccable quality. Even with these very revealing speakers, the treble is smooth and fluid and highly refined.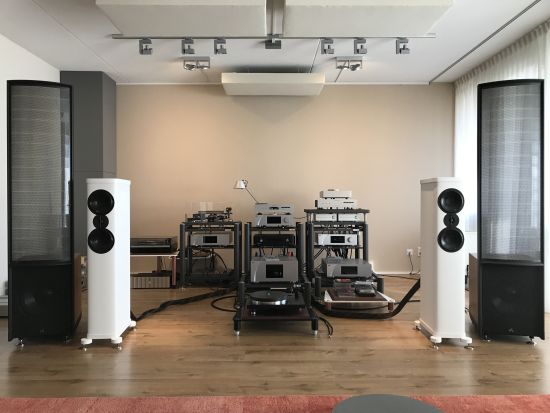 Wilson Benesch
Since they are present for review anyway I also tried the FoilFlex cables with the Wilson Benesch Precision 2.0 and without going into much detail as this review is already lengthy, I will say that here too, the cables worked extremely well. The Wilson Benesch speakers are full-sounding and slightly warm and when combined with the FoilFlex cables, sounded upbeat and lively and, importantly, also very organic.
Conclusion
FoilFlex aims to provide very high performance as well as great value and if there's one thing that my experience with these cables made clear it is that this is no hollow claim. Both the speaker cables and interlinks provide absolutely insane quality considering their relatively low cost.
Yes, they can be bettered but only when spending much more, and even then, they can only be improved upon in certain aspects. These cables' strongest attributes are transparency and resolution and in these fields, they are near-impossible to beat, even when the cost is no object. If hearing precisely what is in the recordings is the objective then I wholeheartedly recommend giving these cables a go.

External Links
Manufacturer: FoilFlex