Aqua LinQ Squeezelite Module – Industry Update
The development has taken more time than anticipated but the Squeezelite Module is ready! Its performance and sound quality are at the same high level which characterizes the other LinQ modules. The Squeezelite module allows users to stream to the Aqua LinQ Network Interface directly from any Squeeze Server.
The Squeezelite Module is installed in a vacant slot of the Aqua LinQ (Squeezelite Module not actually shown)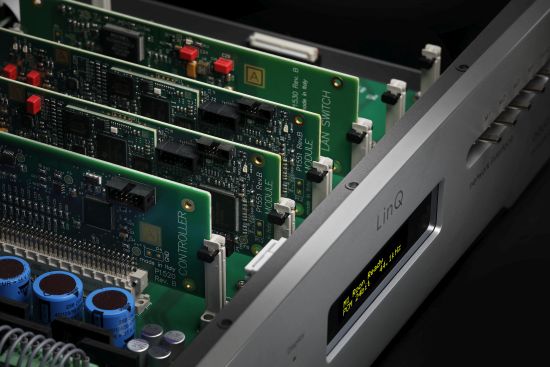 After that, the Squeeze signal is available in pristine unaltered quality via AES/EBU, Dual AES, AQLink, S/PDIF Coax, and S/PDIF BNC.
There are various ways of controlling Squeezelite but the best method is to use the LMS interface with Material Skin which has a clean and easy-to-use layout.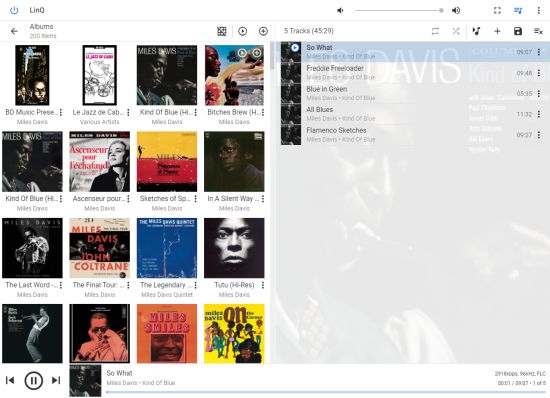 To use the LMS Material Skin interface, simply launch the interface using any HTML5-compliant desktop or mobile browser on any device and specify the server's IP Address. After that, the interface will run with no further setup. LMS simply connects with the Squeeze Server component on your NAS or Music Server and finds the Squeezelite player in the LinQ to provide instant Plug & Play functionality.
It works on desktops, phones, and tablets, using any Operating System, including Windows, Linux, MacOS, iOS, iPadOS, and Android.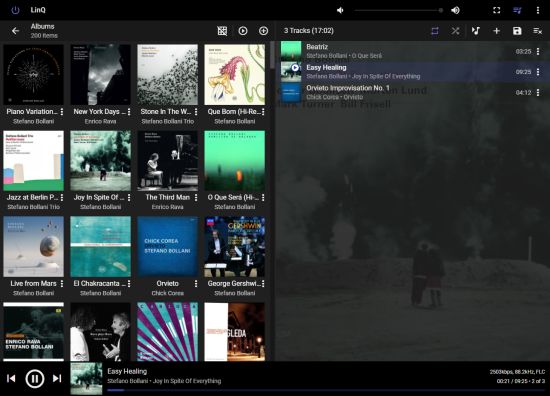 For owners of Innuos equipment, the Innuos Sense interface also works very well. See below two screengrabs.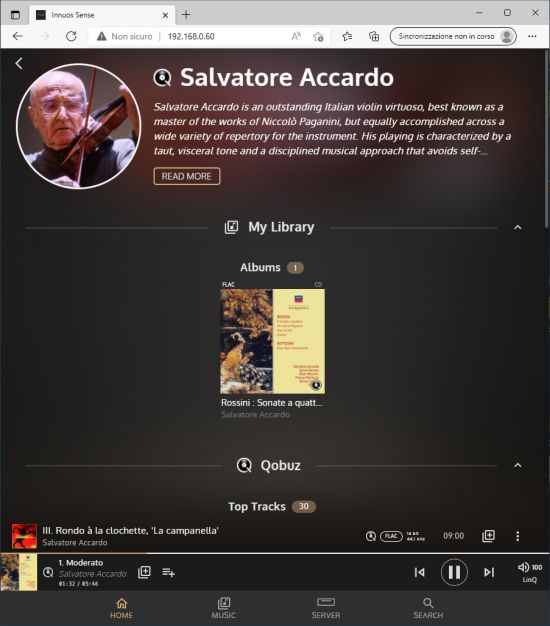 The new "Squeezelite" module can now be ordered. The lead time is around 3 weeks after the order.
More Aqua
External Links