HFA Audio Setup History 24 – Breaking down walls (and building others) – July 2017
After having enjoyed one year's worth of the renewed Media Room, I got that itch again
After the troubles with room modes that I could not get sorted I reverted to using the secondary room as a media room again. After all, I spent most of my time behind the computer so I might as well dedicate an entire room to that, with an optimized audio monitoring system, right? Well, turns out that lately, I don't spend so much time behind the computer anymore, as increasingly I am writing articles on the Macbook and even the iPad. That, and the fact that I am accumulating more and more speakers that are standing like audience rows in front of the main system, made that I wanted to revisit the secondary listening room idea.
Now, this idea was initially quickly abandoned due to the bad room acoustics. But this was only really an issue because I could not set up the listening seats in the ideal spot. This original 3- room apartment really is royally-sized, but if you are a crazy audiophile as I am, and break down the walls that separate the two bedrooms and hallway, then you end up without a bedroom. No problem: I just positioned the bed at the other end of the Media Room and Bob's my uncle. But not quite. When the computer setup was exchanged for a full system, the only position for the listening seats was sort of in the middle of the room. And that was exactly where in this case the acoustics were worst.
I don't know how I thought of it but suddenly I realized that I could split off part of the kitchen to turn it into a makeshift bedroom, thereby freeing the rear side of the secondary room to allow the seats further to the back and right into the sweet spot.
Now, before I could do this, the recently closed off hallway had to be opened again. After all, how else was I going to get to the main listening room if not through the kitchen?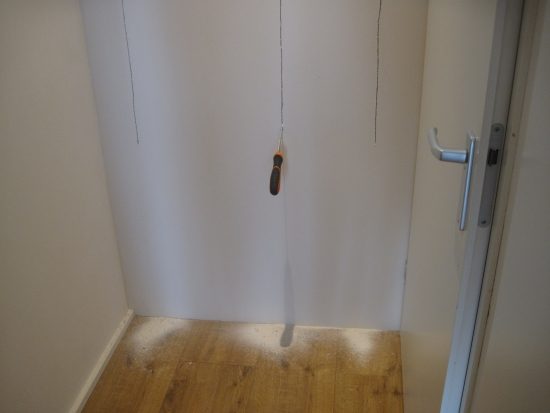 Here we go again!
Sigh – I made this wall way too sturdily!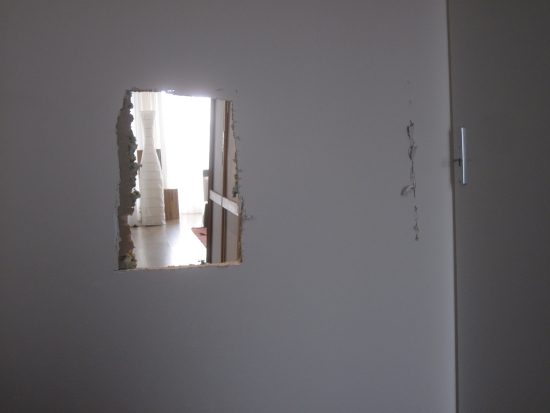 First peek through – still a magical moment.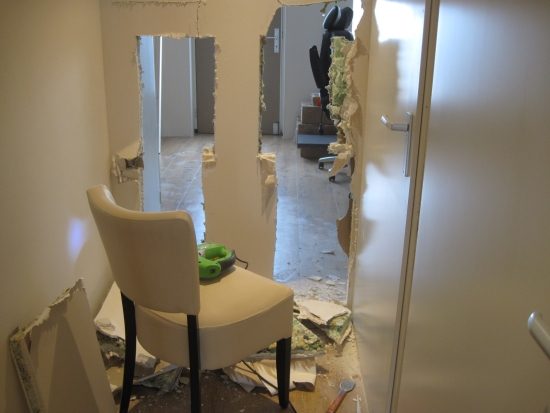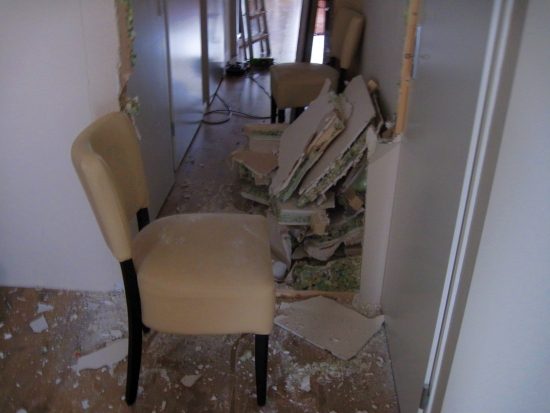 Boy, what a mess!
And some nice new plastering to do.
Building the new wall in the kitchen, this time cleverly built, with easy removal in mind.
Last time view from kitchen to living room…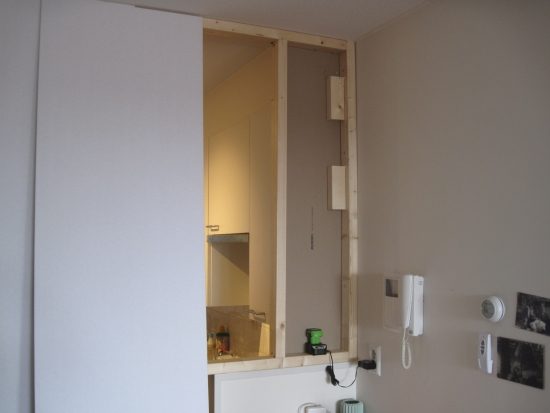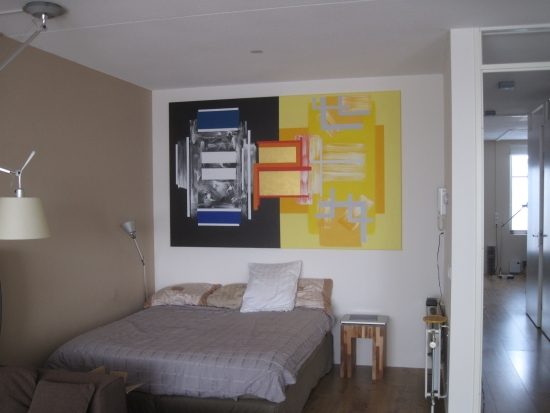 Above: finished kitchen wall, with the bed still open to the living room. This I intend to separate with a low wall or perhaps a dressoir of some sort with a TV on top.
Overview of all HFA Audio Setups: