HFA Audio Setup History 11 – Media Room v1
Transitional change – Bedroom turns Media Room
For a short while, I moved the bed to the cinema room, keeping the video components intact for the time being. This was done to empty the small former bedroom to function solely as a computer media room so that the computer setup could be removed from the living room. The new Media Room had the ambience of a video edit suite and was quite nice but I still felt trapped in the small room and longed for more space as well as being connected more directly to the other areas of the appartment.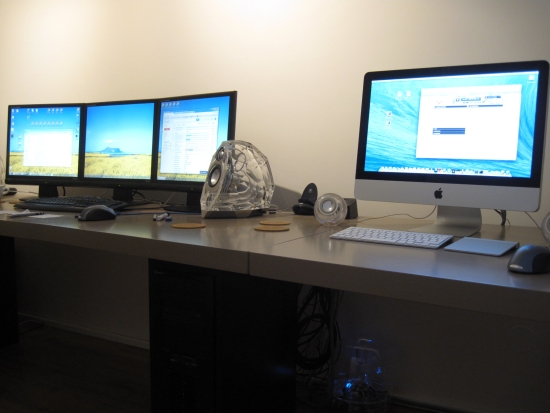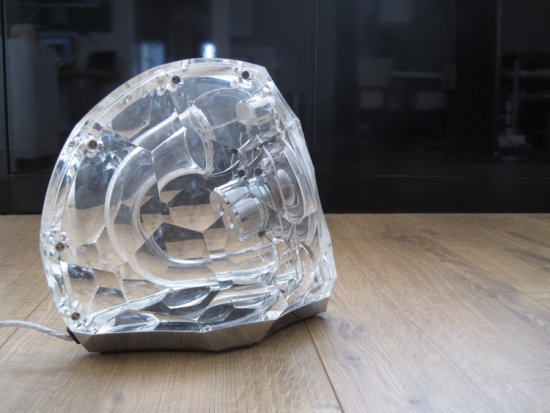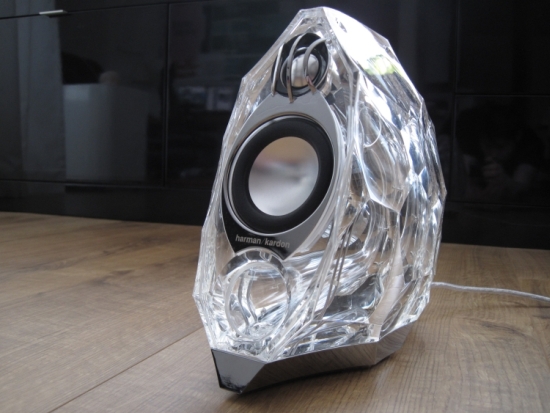 I have used Harman Kardon GLA-55 active speakers for my everyday non-critical PC stuff for quite some time. These speakers use DSP and digital amplification to overcome some of the enclosure's inherent limitations. They have incredible bass and don't need a subwoofer at all. The sound really is much, much better than you'd expect: quite open and detailed and especially spacious, with remarkably deep but non-boomy bass. However, in this small room, the bass was boomy at certain frequencies: yup, I had some terrible room modes. This only gave me more reason to break down some walls…
Now, the Cinema Room and bedroom aka Media Room were to be combined with the hallway to create one large space. Read all about it on the next page!
Overview of all HFA Audio Setups: