HFA Audio Setup History 09 – Cinema Setup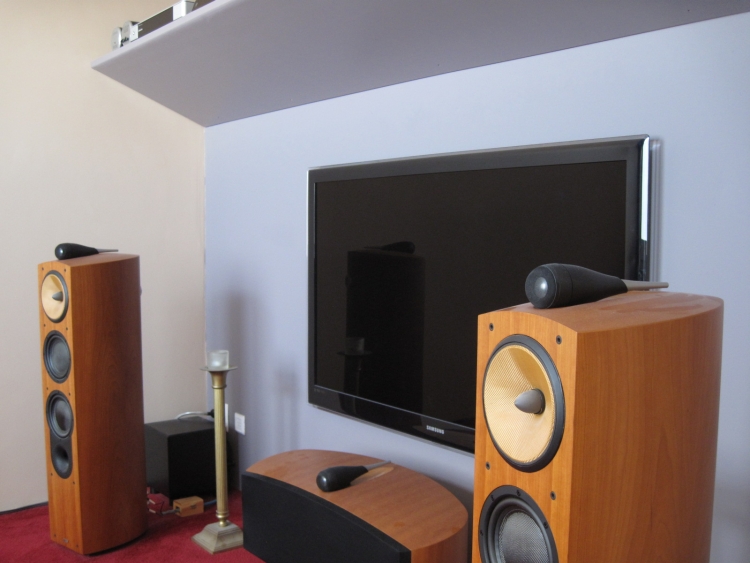 Cinema setup – before the room was to be combined with the bedroom, computer room and hallway
I used to have a small but dedicated room for all video purposes. This prevented having a TV in the livingroom that interferes with the audio system. The bonus was that the cinema is very well damped and feels more cozy than the large livingroom. Below is an impression.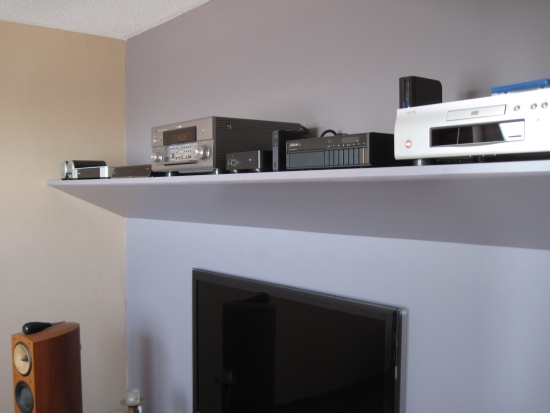 Left to right: Musical Fidelity X-PSU and X-tone (currently not used), Meridian Sooloos MS600 for streaming audio, UPC Horizon mediabox, Yamaha DSP-Z7 amp, HDX1000 video streamer (currently used as NAS in combination with an extra external hard disk), WDTV live video streamer, Meridian 560.24 CD player, Denon DVD-2500BT Blu Ray transport.
Not very pretty but very comfy Ikea couch and heavy darkening drapery made for an excellent viewing experience.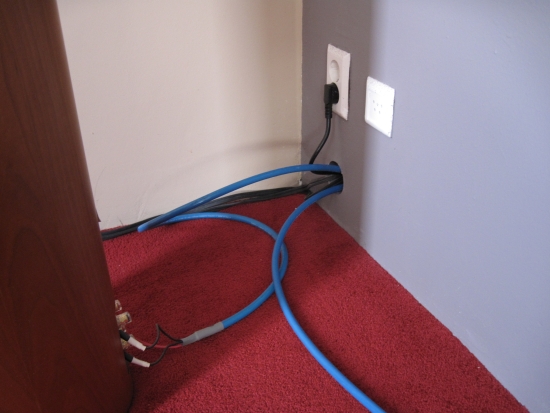 By drilling various holes in the wall, the room next door (CV heating/washing machine area) neatly functioned as a huge cable tray.
This room would later also house the noisy Set Top Box. As it was RF controlled anyway, I needn't even install IR repeaters.
Overview of all HFA Audio Setups: