HFA Audio Setup History 22 – Media Room Audio Setup (again) – Aug 2016 to July 2017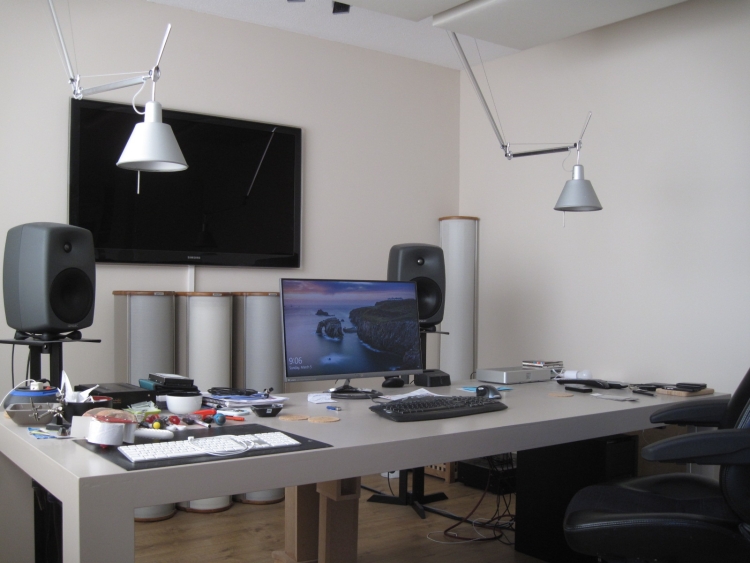 This setup is based around a pair of Genelec 8050 active speakers and an Exogal Comet DAC. Source is my regular computer, on which I also maintain this website. The room is practically stuffed with bass traps, necessary because of a very persistent room mode. This very room mode made me want to give up the secondary setup that was once in this room.
Fortunately the bass traps together with the Genelec's built in EQ have succeeded in making this room sound very, very good. I use a combination of GIK 244, Acustica Applicata DaaD and home made traps. Although the DaaDs are quite expensive, they are trickier to use than the GIK 244's. The latter are universally applicable broadband bass traps while the DaaD's only work in a limited range, and need very precise positioning to be effective. Even when using as many of them as I do, they still have a very subtle effect, and so they are best used to add the last refinements to an already mostly optimised sound.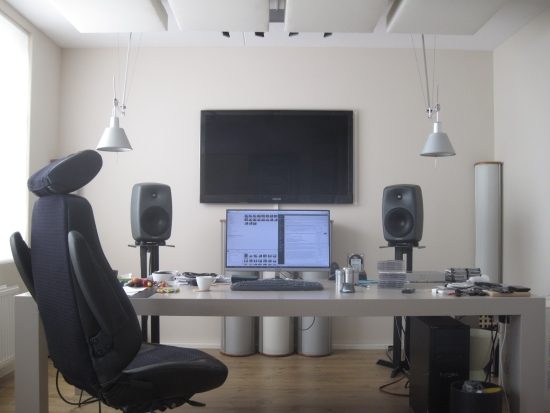 Listening to music in this well-tuned setup with a very flat frequency response is a bit like listening to headphones but with more powerful bass and better imaging.
The superb results obtained in this room inspired me to experiment with traps and diffusers in the main listening room too.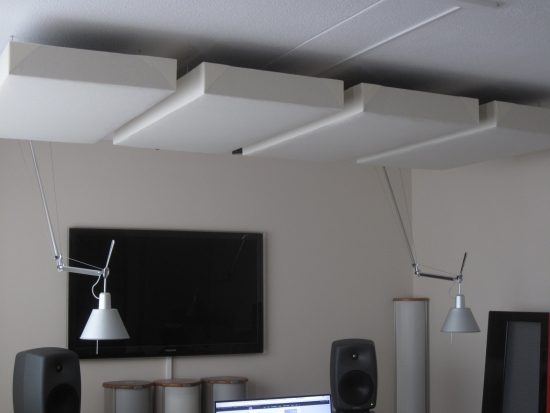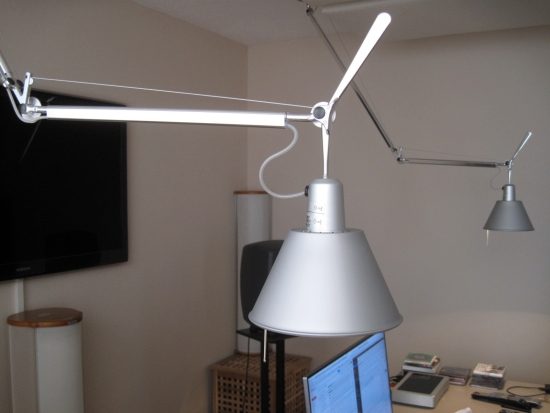 Artemide Tolomeo Sospensione lamps provide mood-lighting.
Overview of all HFA Audio Setups: