Philips CDM Mechanisms – Page 1 – CDM-0, CDM-1, CDM-2, CDM-3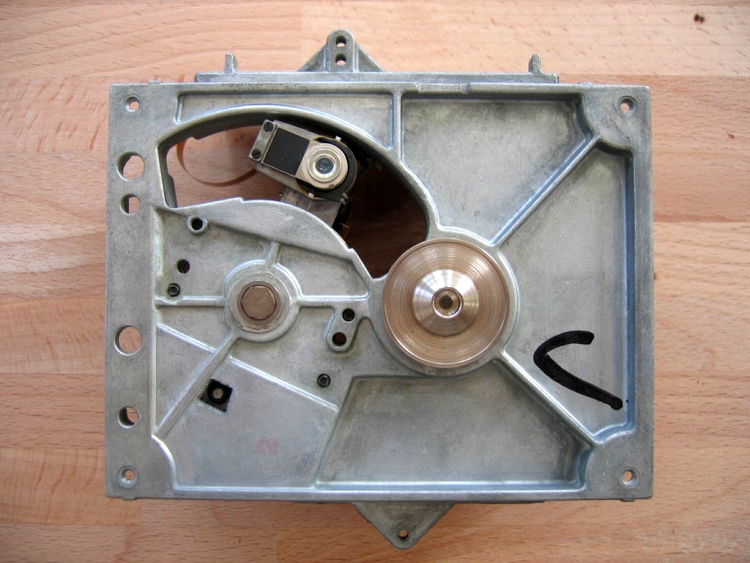 When CD was introduced around 1982, Philips' CDM transports were made extremely well, to the point of being almost over-engineered
Not only Philips and Maranz used these transports: various other players were outfitted with these massive cast-iron swing-arm Rodenstock glass-lense mechanisms. Today, many of these products are still around, spinning CD's as happily as before. They still produce excellent sound and as it turns out these transports are virtually indestructible. There's also an extensive review, a direct comparison between many Philips and Marantz cd players.
Whenever possible I use my own photos, but for this page, I have been reliant on various sources such as the very friendly Stefan Runge, various forums, the Enco website and dutchaudioclassics.nl.
The information about the mechanisms is divided over 3 pages.
Page 1 – CDM-0, CDM-1, CDM-2, CDM-3
Page 2 – CDM-4, CDM-1 mkII, CDM-9
Page 3 – CDM-12, CD Pro
---
Philips' pursuit of stable performance led to the development of the single-beam swing-arm system where a balancing counterweight on the opposite side of the optical lens block enables the system to adjust the weight distribution and move the optical system using relatively minimal power. It allowed the overall movement to be controlled using analog servo circuitry and the assembly has proven to be extremely durable.
CDM 0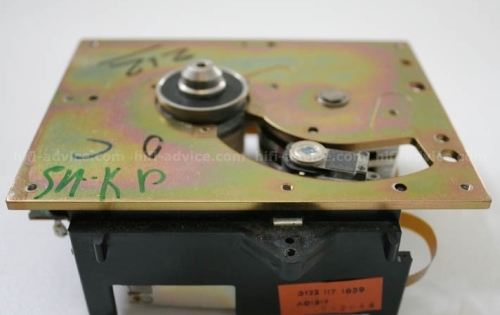 CDM 0 – The original, as used in the prototype cd player called "Pinkeltje". only shortly used, alledgedly due to difficulties in mass production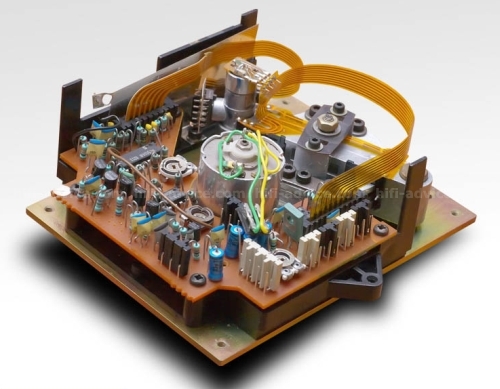 CDM 0 – slightly different from the original, probably a later type
---
CDM 1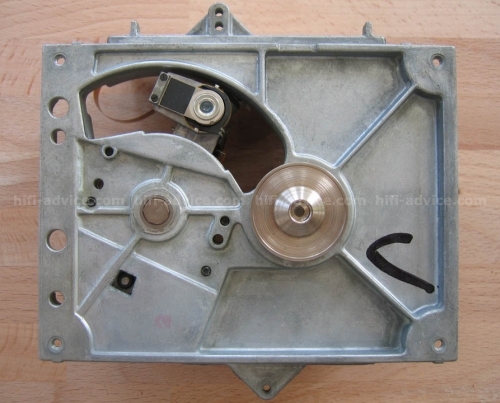 CDM 1 – The Classic, fully made of die-cast zinc.
Used in almost every player of the time, and many of those players, while by over 30 years, are still going strong.
Update October 2020
Many of these players are now actually almost 40 years old and while they will certainly no longer be on spec and in dire need of recapping, most of the players that I encounter STILL work!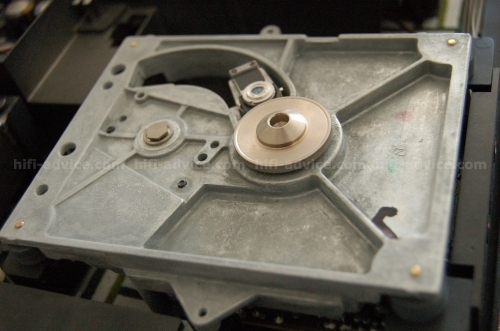 ---
CDM 2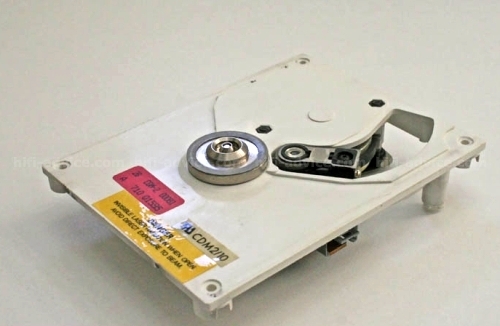 The very rare CDM 2/10 – weight reduction and simplification achieved by using a resin cast top plate instead of zie-cast zinc.
I've heard only two players with this transport and both sounded way more average than the ones with the CDM1 transport. Having compared the CDM2 players with many CDM4 players (resin) with many CDM1 players (zinc), there seems to be a correlation in how natural a player sounds. However, because the CDM2 and CDM4 players tend to be entry-level models and there are further differences in terms of power supply, decoder, filter, DAC and output stage, it's impossible to attribute any audible differences to the transport only. But still, I have a sneaking suspicion that they do have an audible impact.
The CDM2 was actually a white resin-cast version of the CDM1 v3.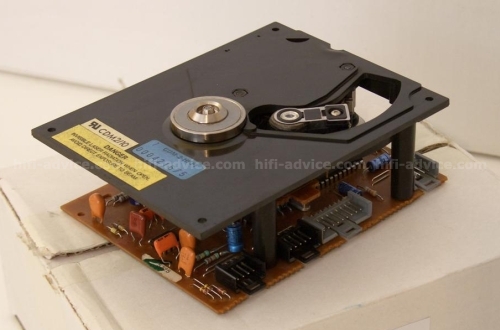 ---
CDM 3
Lightweight and originally designed for use in car audio but apparently the CDM3 was also used by Studer and Luxman.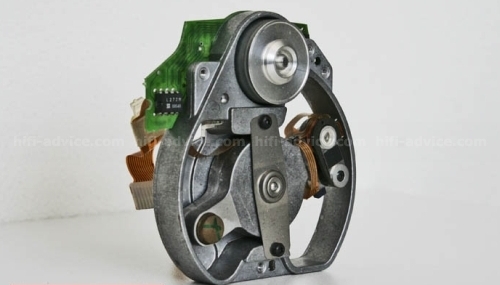 More Mechanisms
Page 1 – CDM-0, CDM-1, CDM-2, CDM-3
Page 2 – CDM-4, CDM-1 mkII, CDM-9
Page 3 – CDM-12, CD Pro
Read Also
Classic Philips and Marantz CD players compared
Inside Pics of classic Philips and Marantz CD players
Philips CD player, DAC, Filter, Decoder, DOBM and Transport List
Marantz DAC and Transport List
Philips timeline
Marantz timeline
CD Mechanism Masterpieces