Schuko Connector Standards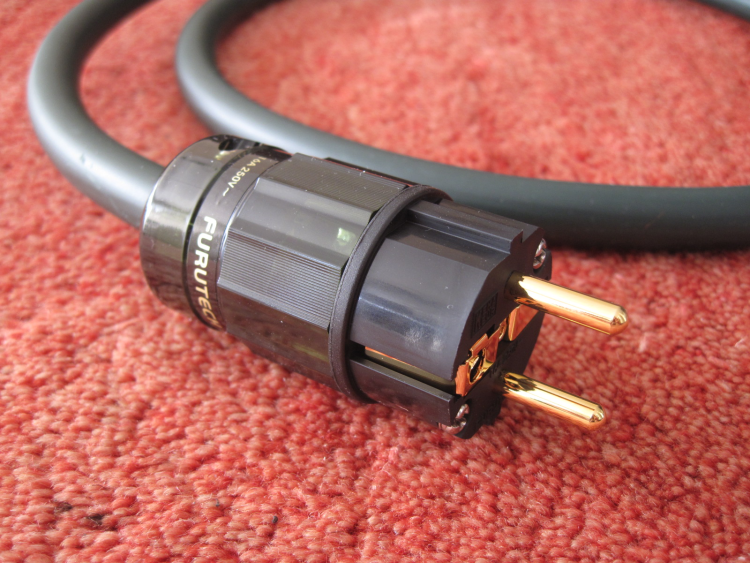 Worldwide applications of power connectors and more info about the Schuko connector
The schuko plug is used on the wall outlet side of a cable in most of Europe. The word "Schuko" comes from German: Schutz Kontakt, which means safety contact, hinting at the earth connector. Schuko connectors in the Netherlands are not polarised, allowing reversal of phase and neutral. Although this shouldn't matter from a technical viewpoint, many audiophiles agree that it does matter sonically.
Officially the typical Schuko connector is called Type F CEE 7/4. It has grounding clips at the sides.
To make it more complicated, there is also a Type E CEE 7/7 connector, that looks just like the Type F but has a hole in the middle for ground. To bring more compatibility between these two connectors, Type E/F Hybrid was invented. It has both earth clips on the sides as well as the earth hole in the middle.
Above: Bals type E/F Hybrid schuko.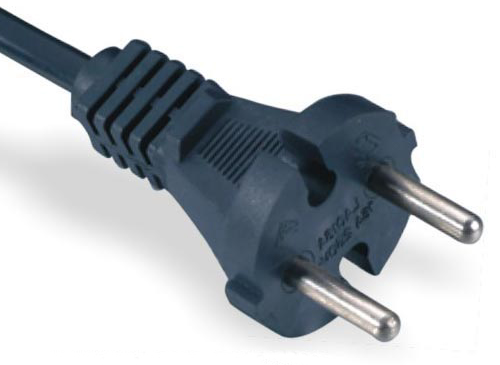 Above: Type C CEE 7/17 plug.
Above: Type C CEE 7/16 Europlug. Type C CEE 7/16 and 7/17 connectors are compatible with all the above but carry no ground.
Phase and neutral
Unfortunately, there is no mention on sites such as Wikipedia as to which pin should carry "hot" or "phase" but there is an unwritten standard that many people follow. Many high-end companies use a black screw to indicate where you should put phase when assembling a powercord. Best thing to do is to just use a voltmeter to check the other end of the cable and see where the phase is. If it is at the wrong end, just reverse the schuko plug. Also, see IEC connector standards and phase.
World Standards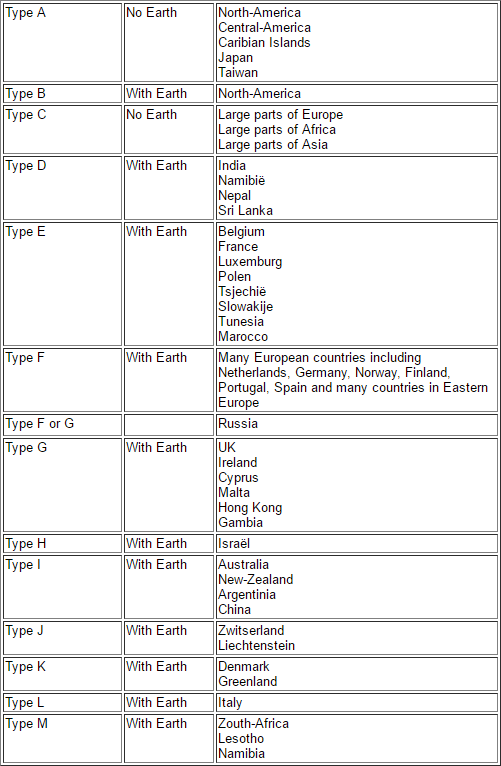 Info gathered from various sites: wikipedia and http://www.landen.net/reisstekker/ amongst others
Read Also
IEC Connector Standards
The influence of power cables and phase